How to Reset or Reinstall Windows 10 without Losing Data
Your PC is like an old pair of shoes. The shoes, if not shined regularly, gradually start looking old, gets torn, and finally needs to be replaced.
Similarly, your PC also needs regular maintenance to ensure that it keeps running smoothly without any issues. But after running it for a long time, sometimes it gets loaded with issues making it necessary to replace the OS installation with a new one.
Your PC might be crashing, getting blue screen errors, have slow boot times, function at a snail's pace, or just be getting nasty pop-ups due to malware. And if no fixes have worked so far, then the only choice remains is to reinstall Windows.
Why resetting your PC is not a big deal anymore
In the old days, reinstallation was a cumbersome process. One had to have the installation media at hand, and also fiddle with some BIOS settings in order to access the installation media and start the reinstallation process. However, Windows 10 has made the process quite straightforward. You can easily access the option of resetting the PC from within the operating system itself. And there is no need for either any installation media or to access the BIOS.
You can also be assured that the rest of your partitions are totally secure. The beautiful part of the resetting process is that your other partitions are under no threat to be erased, not even by a mistake by the user.
So relax, spare some time and complete your Windows 10 reset by following our straightforward steps outlined in this article.
Guide to Reset Windows 10 without Losing Data
Before you start, remember to back up your browser bookmarks if you don't have them synced with your Microsoft or Google account in either Microsoft Edge or Chrome, as they will be removed in the reset process along with the browser.
Right click on the 'Start' button and select 'Settings'.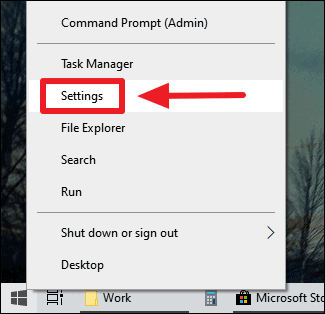 Select 'Update and Security' from the main Windows 10 Settings screen.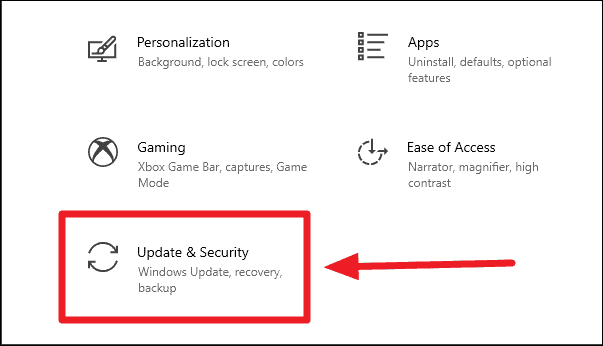 From the menu items on the left panel, select the 'Recovery' option.

Under the heading 'Reset this PC', click the 'Get started' button.

Sometimes the reset function might not start inside the operating system. But don't worry. There is a fix for that too. Just below the 'Reset this PC' section lies the 'Advanced startup' section. Click on the button 'Restart now' in that section.

This will make Windows restart into the Windows Recovery Environment (WinRE) Mode. Click on 'Troubleshoot'.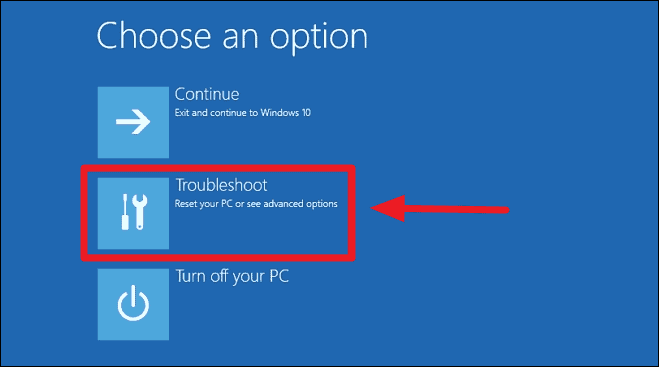 In the next window, click on 'Reset this PC'.
The reset system window will open up. It would be prudent to click on 'Keep my files'.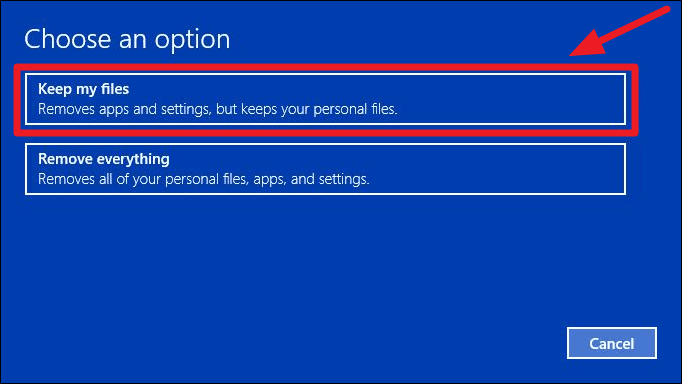 In the next step, Windows will show you a list of all the installed apps that will be removed from the PC. Apps are not seen as personal files by the operating system, hence they won't be retained upon resetting the PC. This happens because essentially the reset process provides a fresh installation of Windows.
Acknowledge the list and move on to the next step by clicking on 'Next'.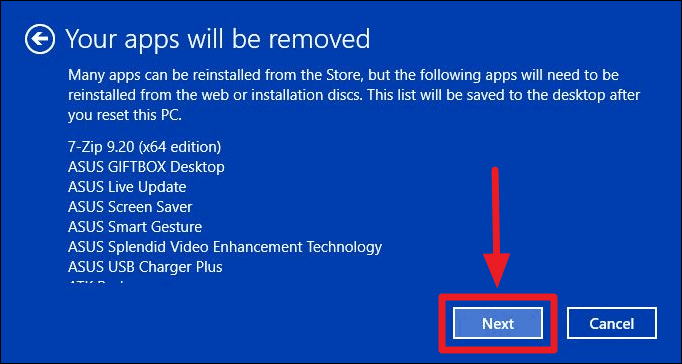 If you had upgraded the PC from a previous version of Windows to Windows 10, you will get a warning stating that you won't be able to go back to the previous version of Windows. Since that is not the main concern for us here, click 'Next'.
Now Windows will show you a final list of all the things which will happen due to the reset process. Click on 'Reset' to start the process.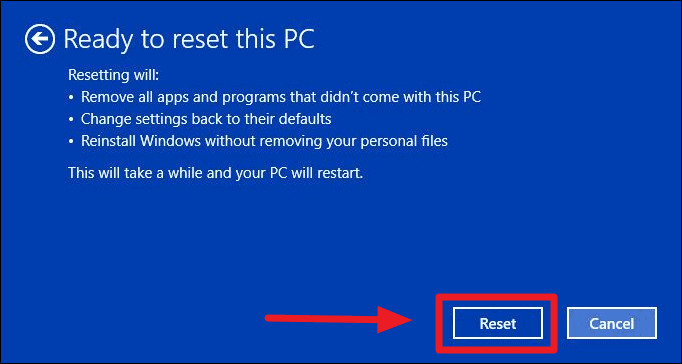 Windows will take some time to complete the resetting process. After the completion, you will get a window which prompts you to continue to your fresh Windows 10 operating system. Click on 'Continue'.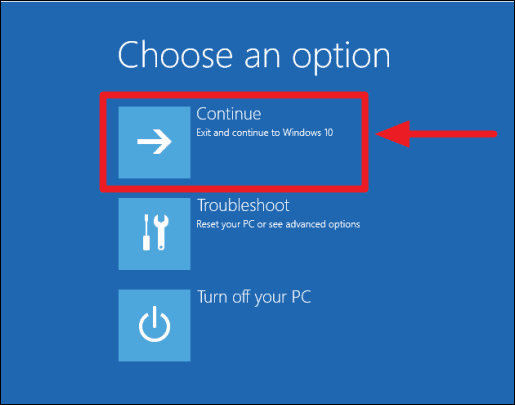 ---
Enjoy your PC like a new machine again! A fresh installation of Windows rids it of all its software issues that were leading to the crashes and the slowdowns. The steps in this article will surely remove any headaches you must be having because of your PC. But remember, resetting should always be the final option. Keep your PC updated and do not keep unnecessary applications installed. Your PC will always keep supporting you like an old friend.