How to Shop on Amazon from the Snapchat Camera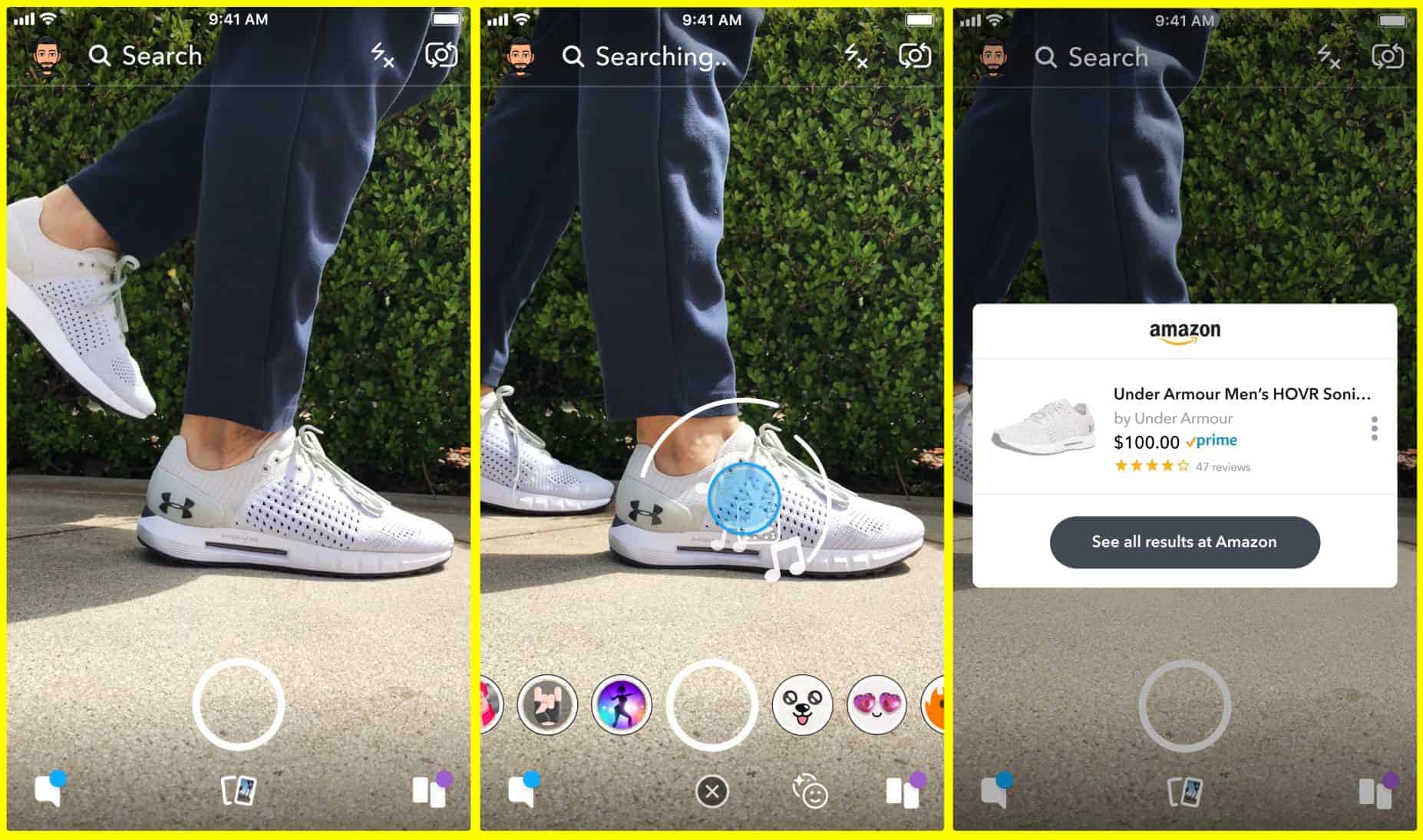 Time needed: 1 minute.
Snapchat and Amazon have teamed up to introduce a brand new shopping experience for millions of Snapchat users. Beginning this week, Snapchat will be rolling out the "Visual Search" feature to a select group of users who will be able to point the Snapchat camera to any product or barcode, and the app will give them an option to buy the product on Amazon, if of course, it's available on Amazon.

Below is a quick how-to on shopping on Amazon using the Snapchat camera:
Open the Snapchat camera

Open the Snapchat app and fire up the camera.

Point Snapchat camera on a product or barcode

Point the Snapchat camera to a product or a barcode of the product. It'll be immediately scanned, and searched in Amazon's database. If available, you'll get a popup with a listing of the product at Amazon.

Tap on the Amazon popup

Tap on the suggested Amazon listing, or tap See all results at Amazon.
That's it.