The way we listen to music these days has evolved a lot and gone mostly digital from traditional. We fulfill our music needs on multiple music platforms because of the various services they offer. But even among a sea of music streaming apps, we all have one go-to app to which we return the most. For a lot of us, that platform is Spotify.
But when we are using multiple platforms, it gets hard to keep track of the music we listen to. And we all hate it when we have to go back and forth between apps to find that one song we saved on YouTube, but want to listen to it on Spotify. This problem can be solved using a third-party app like SpotiApp.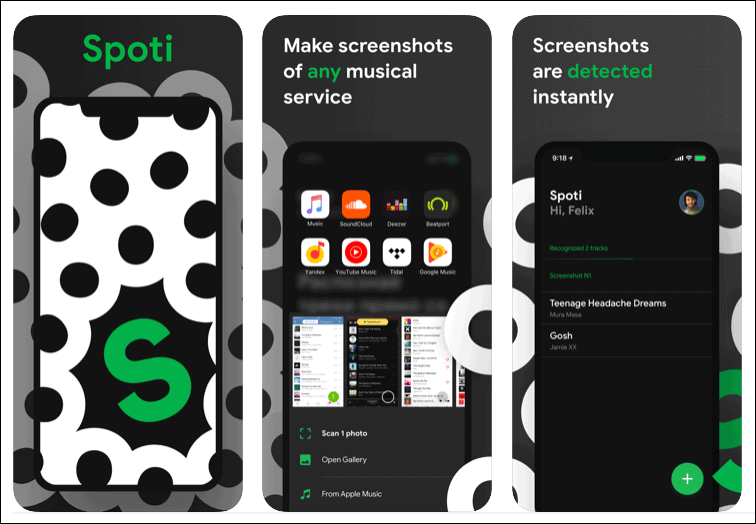 SpotiApp can export music from any other music streaming app to your Spotify account in an instant, saving you the time of typing each song's name individually in the Search bar and then adding it. The app is free to download and use from the App Store and is only available to iOS users for now.
How to Use SpotiApp
SpotiApp has a relatively simple user interface making it very convenient and fast to use the app.
Open the app on your iPhone, and log in to your Spotify account in the app. Tap on the '+' sign that appears on the main screen of the app.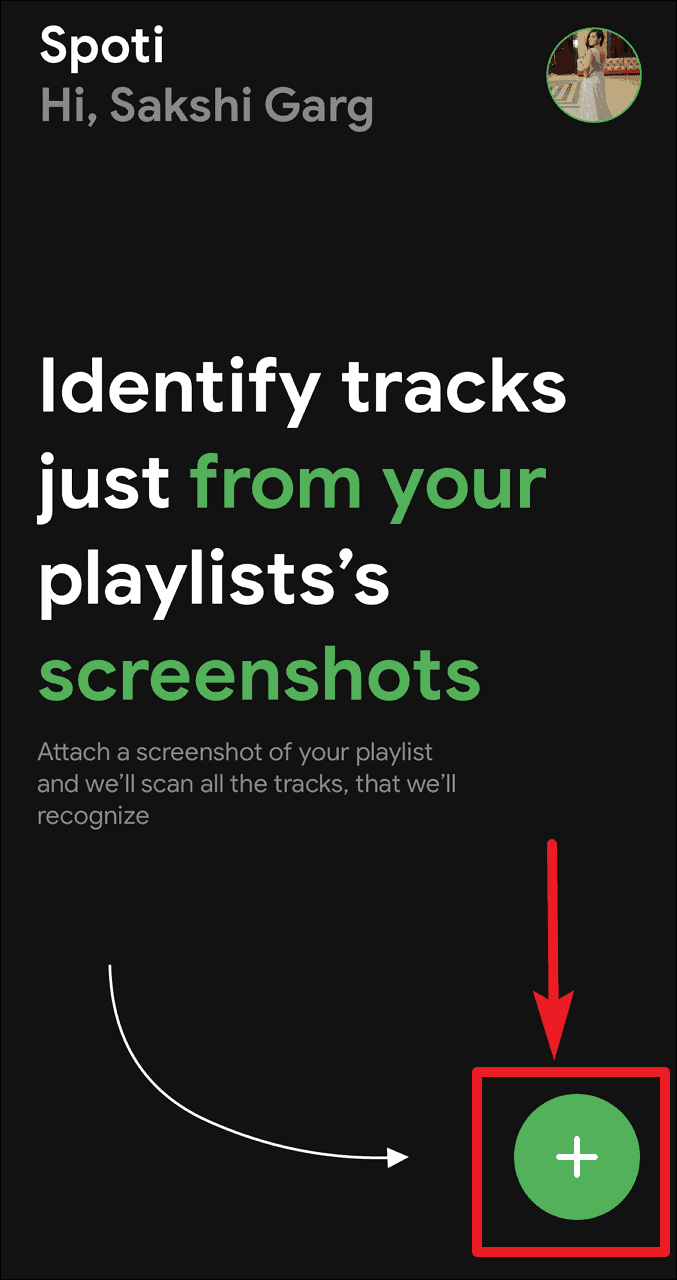 SpotiApp uses screenshots of music to identify and export music to your Spotify account. So, you will be required to give permission to SpotiApp to access your photo library.
Go to the music streaming app you want to export music from, and take screenshots of your playlists.
Select the screenshots in the SpotiApp and tap on Scan <number> screens. You can select as many screenshots as you want.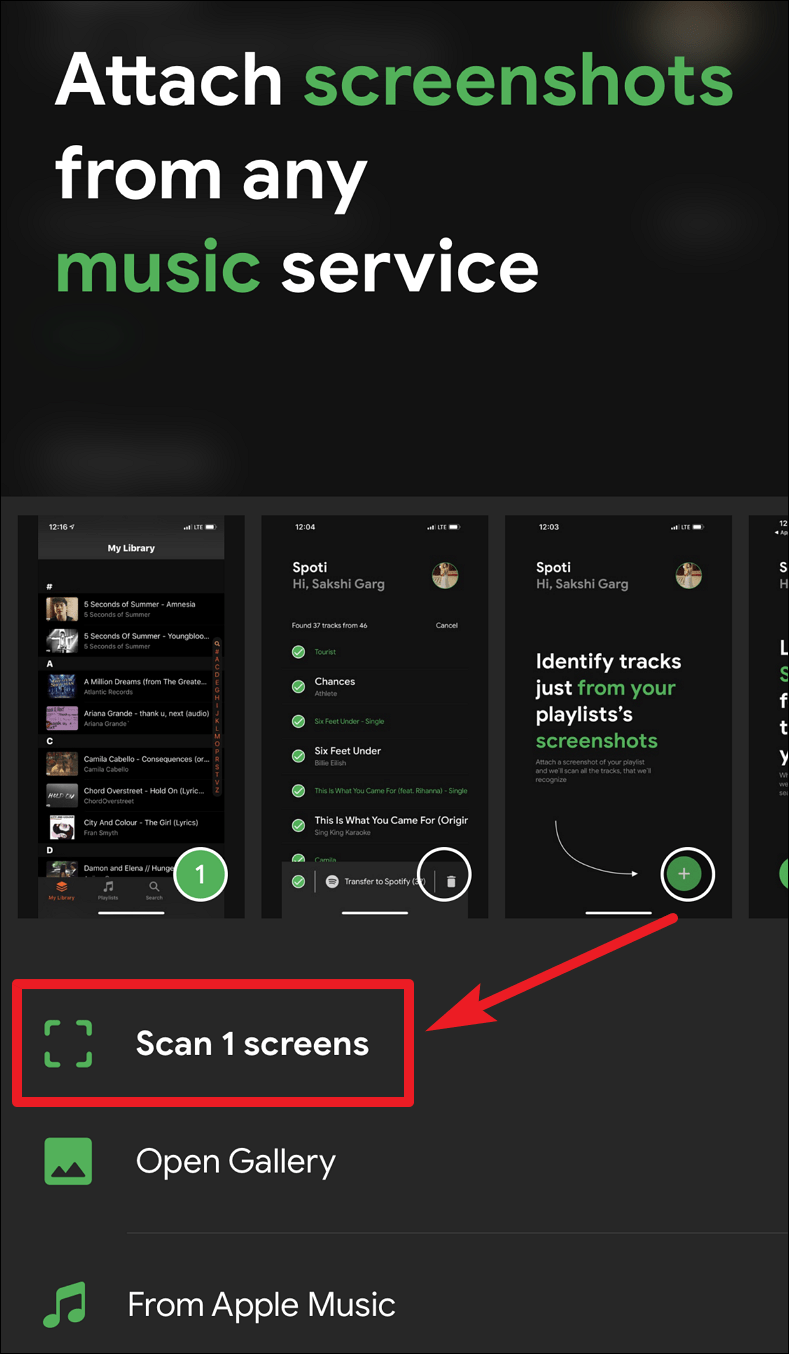 It will take a moment to recognize the songs and then display a list of songs that it found on Spotify.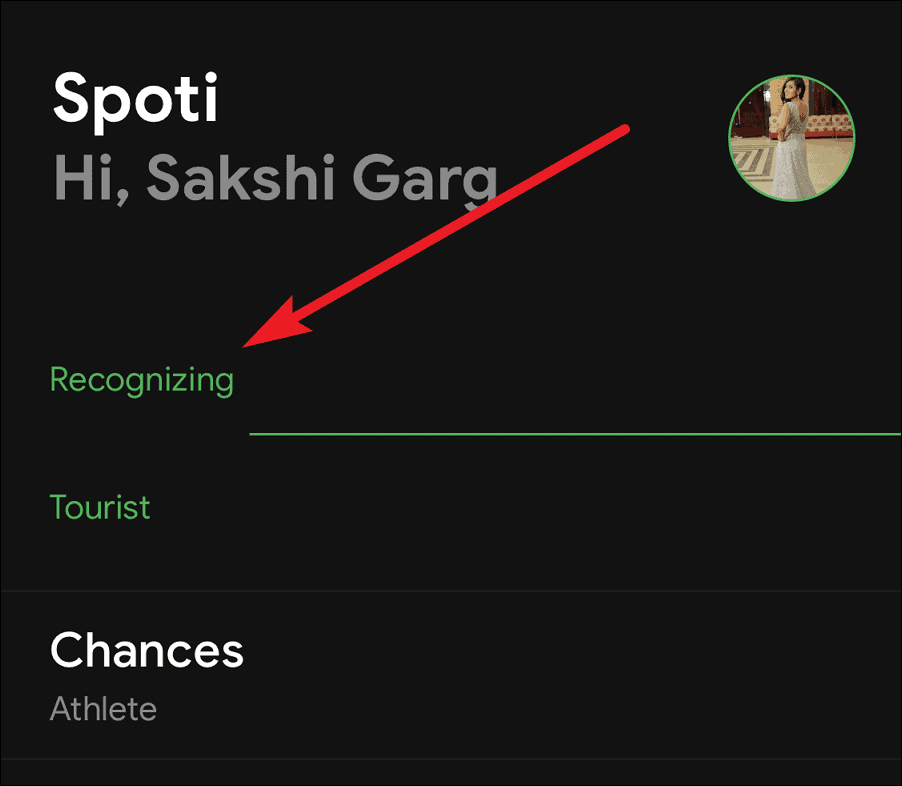 Tap on Transfer to Spotify to complete the transfer, and you'll find the tracks in the 'Liked Songs' section in your Spotify account. You can also select which songs you want to transfer before completing the action.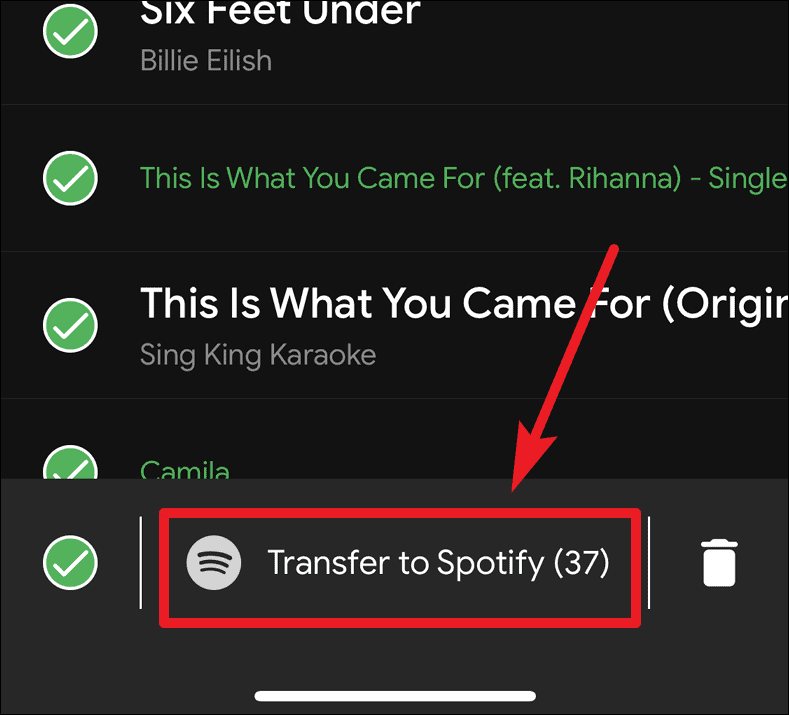 If the music that you want to export is on Apple Music, you don't have to take screenshots. After you tap on the '+' icon, below select screens option, you'll see the From Apple Music option. Tap on it, and it will display all the songs in your Apple Music Library ready to be exported to Spotify.