Apple is finally bringing support for "Always On Display" to the Apple Watch lineup with the launch of Series 5 model. The company has done it without impacting the watch's battery life with the use of an LTPO display.
The new display tech allows the watch to have a dynamic refresh rate that can go as low as 1 Hertz when your wrist is down. This makes it extremely power efficient.
Read: How Apple Watch 5 "Always on Display" Works
The "Always on Display" is great on the Apple Watch. But if you'd like to disable it for some reason, you can do so from the watch's display settings.
Press the "Crown" button on the side of your Apple Watch to access the home screen, then tap the "Settings" icon from the list of apps installed on your Watch.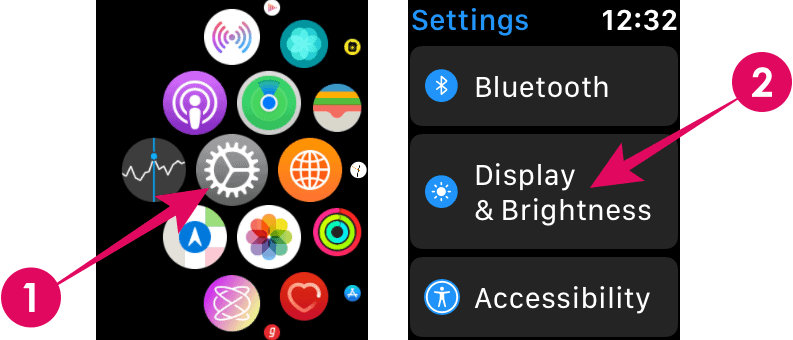 On the Display & Brightness settings screen, tap the "Always On" option and then turn off the toggle switch for Always On.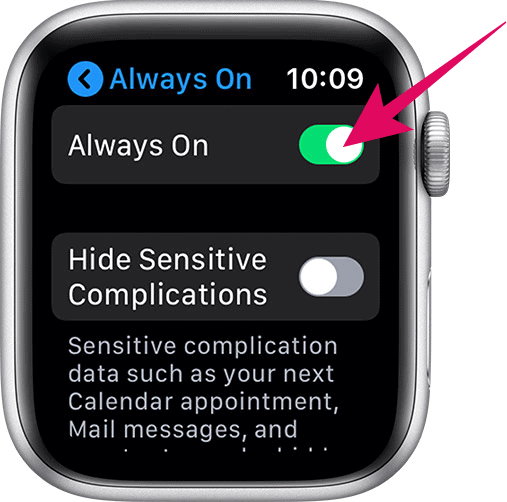 This will disable the "Always On" display on your Apple Watch. If you ever want to turn it back on, access the Always On display setting again and turn on the toggle switch.