iMessage, Apple's instant messaging service, has been extremely popular with Apple users ever since its introduction more than a decade ago.
You can use iMessage across your Apple devices to communicate with other Apple users without any typical carrier charges for messages. It uses your cellular data or Wi-Fi to send and receive messages. But what if you encounter a problem with sending messages to someone?
It happens a lot. Maybe the person does not have access to the internet connection right now. Or, they have switched out of the Apple ecosystem. And as a result, all the messages you're sending them aren't reaching them. iMessages do need the internet after all.
So, is there a way to turn off iMessage for one person so you send them normal text messages? Unfortunately, no. iMessage doesn't work like that; you can't turn it off for one person while keeping the service on for others. It's a simple binary setting – you can either turn it on or off.
So, what can you do in this situation?
Ask The Other Person to Turn Off iMessage
The situation is more on their part to fix than yours. If they often have no access to the internet, then switching off iMessage or deregistering from the servers will make life easier for everyone. They won't be missing any messages and you won't have to jump through hoops to be able to text them.
First, ask them to turn off iMessage. Go to iPhone settings and scroll down to 'Messages'.
Then, turn off the toggle for 'iMessage'.
If they don't have access to their iPhone (they have shifted to a non-iOS device), then deregistering from iMessage's servers is the only way.
One of the classic questions here is that how can they deregister from the servers without internet access. Well, they can get someone else, like you perhaps, to do it for them. It doesn't need you to log in to anything; you just need a code received on the number you intend to deregister.
Go to Apple's page to deregister iMessage. Select the country code and enter the phone number you want to deregister. Then, click the 'Send code' option.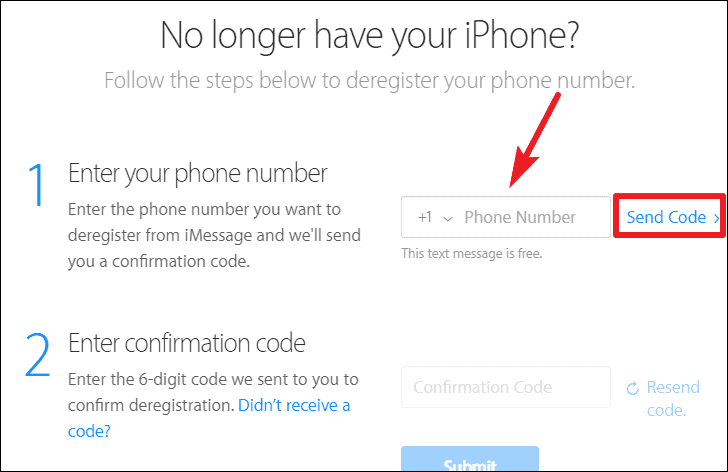 Enter the 6-digit code received on the phone number and click the 'Submit' button.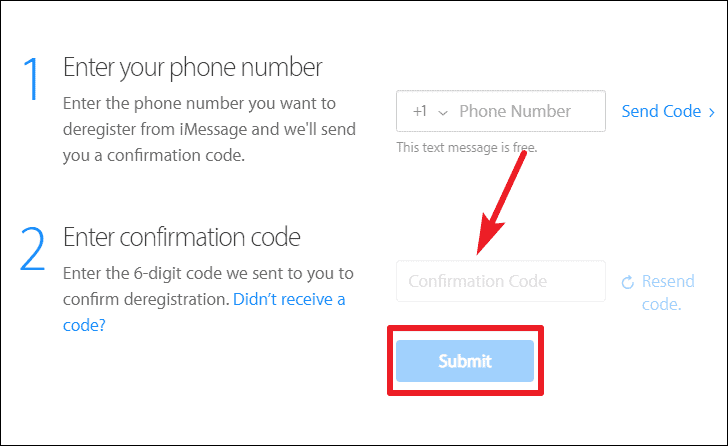 Use the 'Send as SMS' Option
Until the other person turns off their iMessage, you've still got a problem on your hands. Other than turning off iMessage every time you want to message them, this is your only option.
First, make sure that the option for Send as SMS is enabled. Go to Messages from the Settings app. Then, make sure the toggle for 'Send as SMS' is on.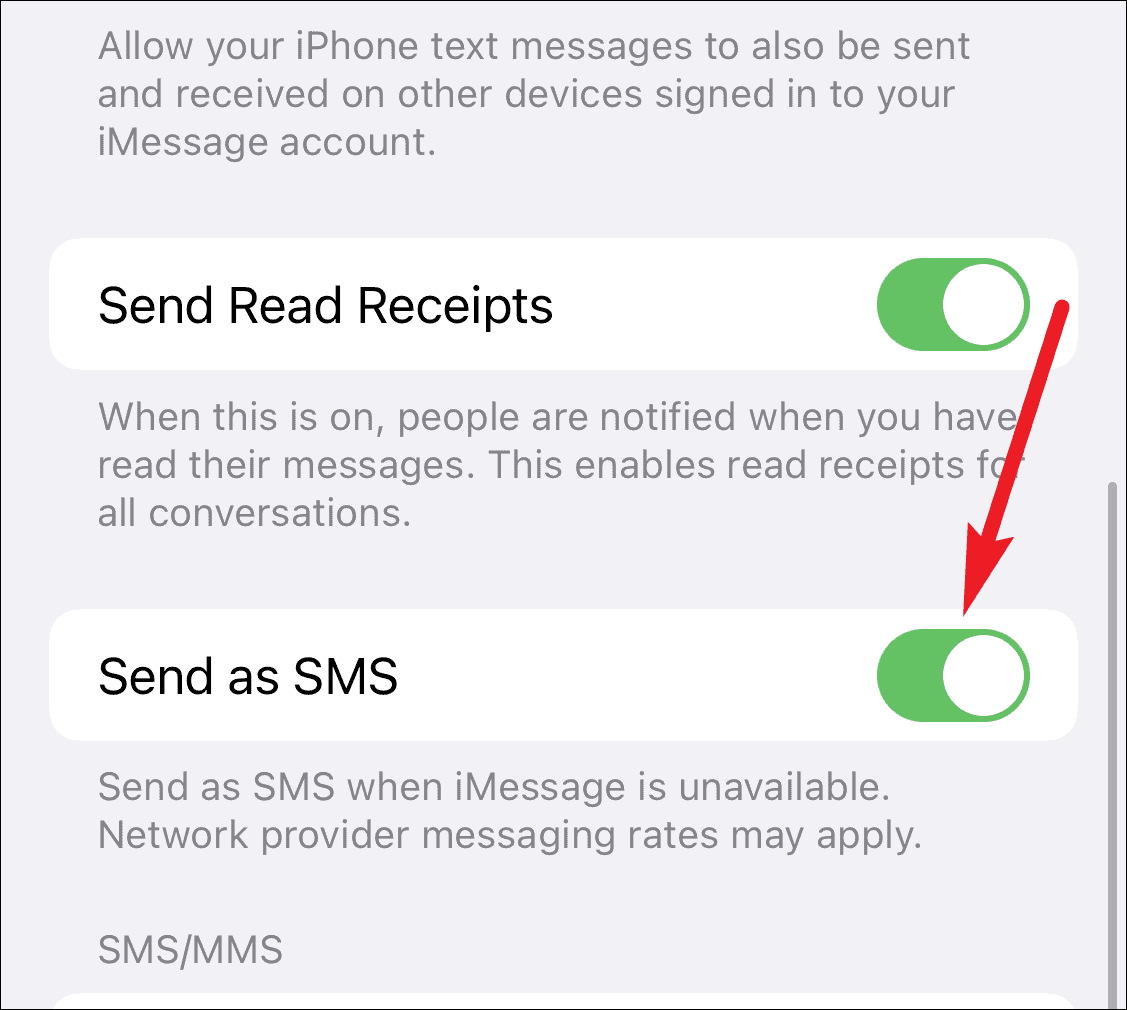 Now, disconnect from your cellular and Wi-Fi connection either before sending the message or while the message is being sent.
When iMessage is unable to send it, you'll see an exclamation mark next to the message to indicate that there was an error; tap it.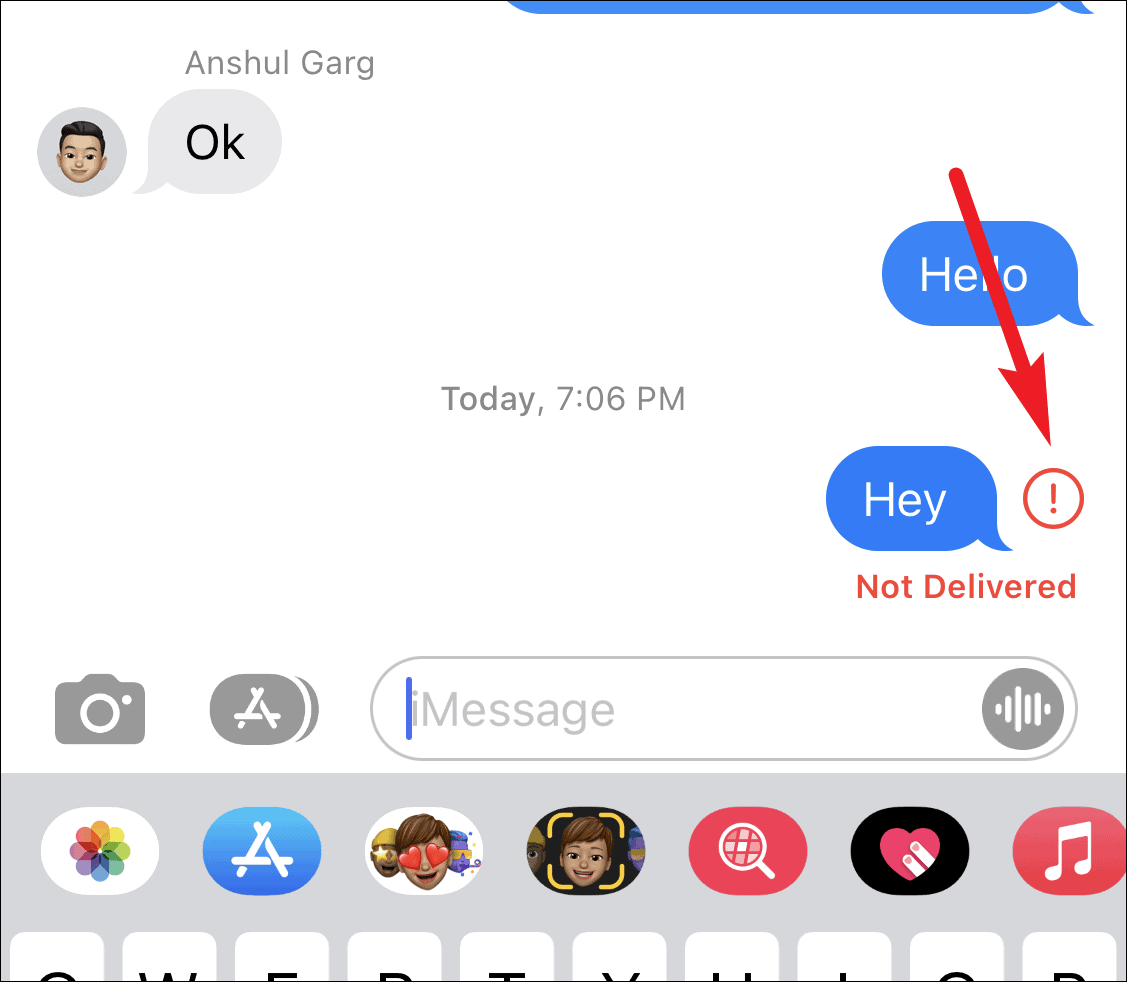 Then, tap the 'Send as Text Message' option.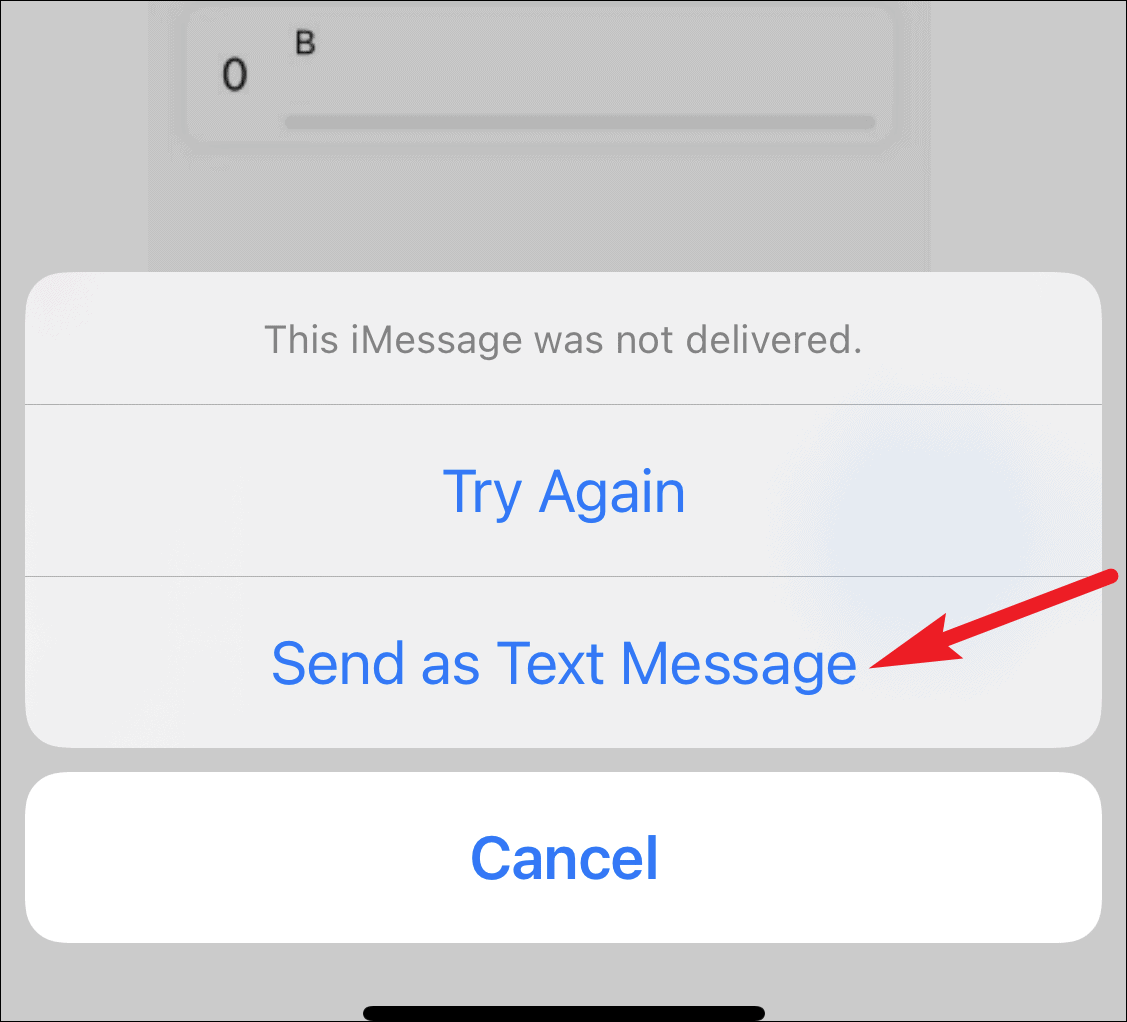 ---
It's impossible to turn off iMessage for one person on your iPhone. But you can send them text messages by either turning off your iMessage every time or using the 'Send as Text Message' option.