The StandBy feature, a new addition in iOS 17, enhances your iPhone's functionality by transforming it into a personalized desktop clock or digital picture frame. This feature comprises three distinct views: Widgets, Photos, and Clock.
While your iPhone is charging and positioned in landscape mode, StandBy operates to provide valuable data. It displays a range of information including the current weather conditions, upcoming calendar events, and more.
In addition to its time-telling function, StandBy offers a comprehensive overview of weather forecasts, scheduled appointments, and updates on stock market trends. Furthermore, it can showcase your preferred photos in a seamless slideshow, adding a personal touch to your device's display.
While it offers many benefits, there are several reasons why someone might choose to disable StandBy on their iPhone:
Distraction: The constantly changing display or the presence of live updates might be distracting for some users, especially if the iPhone is used in a work setting or during bedtime.
Privacy: StandBy mode displays information such as calendar events, weather conditions, and other personalized data. Users who prioritize privacy might not want this information readily visible.
Unintentional Activation: StandBy mode activates automatically when the phone is placed in a certain orientation while charging. Users might find this automatic activation disruptive or unnecessary.
Personal Preference: Some users might simply prefer the traditional lock screen and may not find the additional features of the StandBy mode useful or appealing.
It's important to note that Apple has designed this feature to be easily toggled on or off, allowing users to choose the way they want to use their device.
Disabling StandBy Mode on iPhone
First, open the 'Settings' app from the Home Screen or App Library.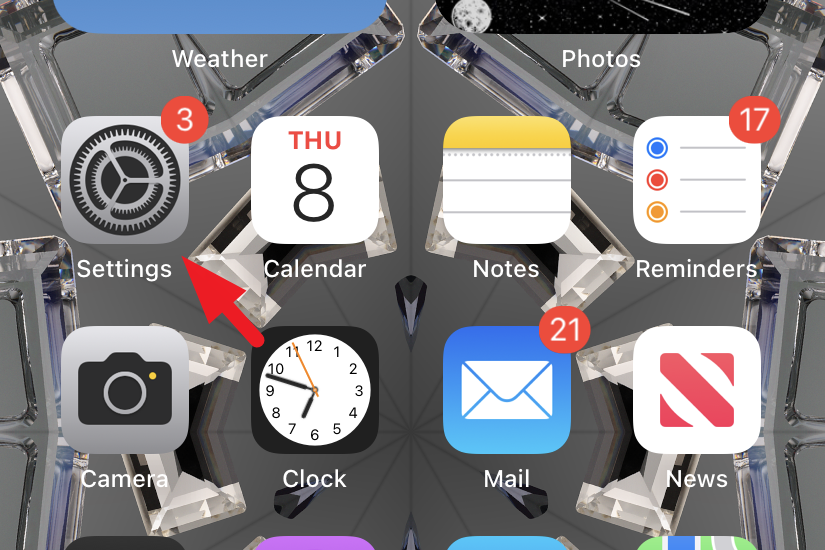 Next, scroll down and tap on the 'StandBy' tile.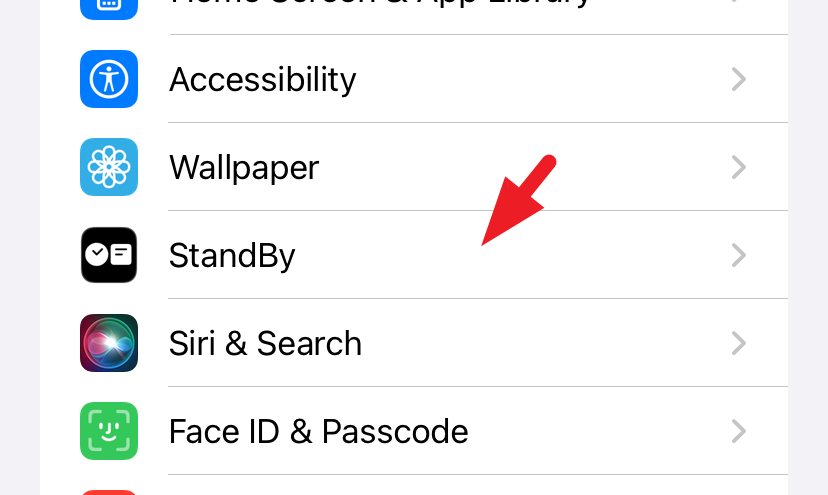 Then, turn off the toggle for StandBy. That's it.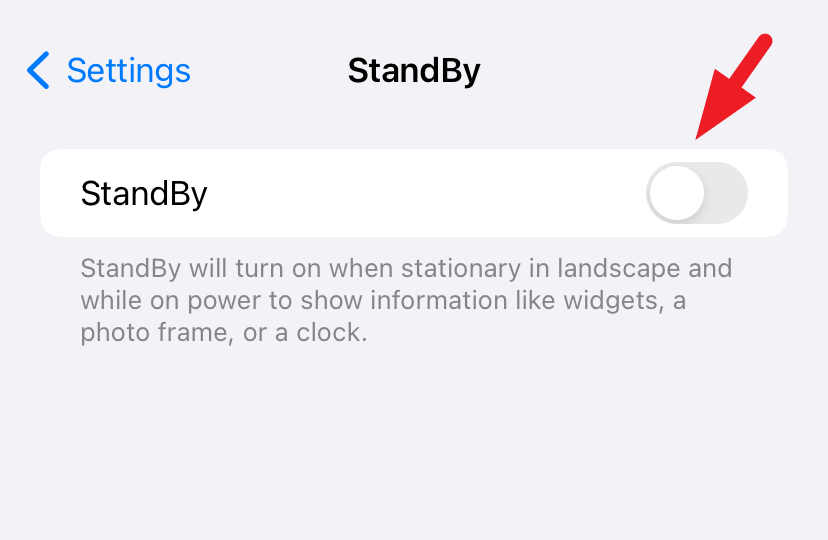 ---
StandBy could be useful if you want a digital table clock, photo frame, or glance at information while it's juicing up. However, keeping it in a landscape orientation is not always possible, or you might not just like it. Whatever floats your boat, the steps mentioned in this guide will help you quickly disable the feature.