One of the best features of Google Meet that makes it such a great collaboration app is that you can effortlessly share your screen with the meeting participants, allowing you to give Presentations just like you would in a conference room meeting in the office.
But lately, a lot of Google Meet users have reported trouble while using the Google Meet presentation feature that is just downright frustrating and defeats the whole purpose of using a Workstream Collaboration app.
Apparently, a lot of users are facing trouble in Google Meet presentations where the microphone would mute or stop working as soon as users switch to the presentation mode. There's probably a bug somewhere in the system that Google developers will hopefully rectify pretty soon.
But until then, when you find yourself in this situation the next time, try this simple fix. Reset your microphone permissions for Google Meet in your browser and it should make the problem disappear. Almost like magic!
To reset your microphone permissions in a browser, let's say, Google Chrome, click on the 'lock' icon on the left side of the Address Bar, and from the context menu, go to the drop-down menu next to the 'Microphone' option.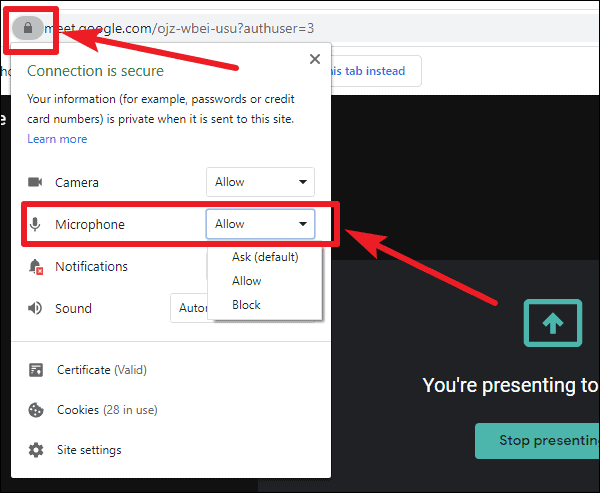 The setting should be on 'Allow' currently. Change it to 'Block'.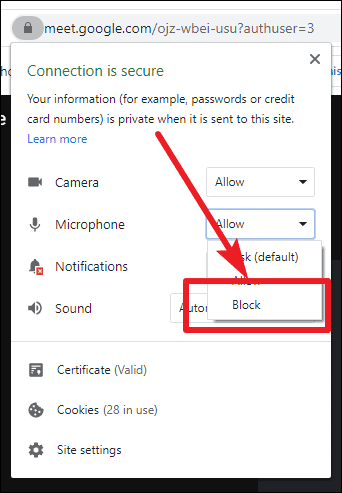 The browser would ask you to reload the page to apply the settings. Click on 'Reload' and re-join the meeting.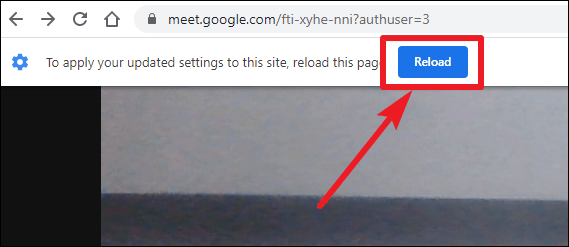 Then, repeat the first step and go to the 'lock' icon again, and this time, select the option 'Allow' from the drop-down menu next to the microphone option. Reload, and re-join the meeting, and start presenting again. You should have the audio back in the presentation.
---
Losing the audio while you are presenting something in an online meeting is obviously very frustrating. But, this simple fix should help solve the problem if it's happening for you in Google Meet.