As Microsoft pushes their operating system another generation forward with Windows 11, the Microsoft Store remains as a part of the OS. Now promised to provide support for Android applications, it won't take us long to have a bunch of our favourite android apps on our computer.
This guide will cover how you can update the apps that you've downloaded from the Microsoft store. It will prepare you early, for when the time comes, you don't have to be worried.
Why You Must Update Apps?
Well, there are multiple valid reasons for you to keep your apps updated. Few big ones are new feature releases or changes in existing systems, especially for apps that require connecting to a server to work. Other reasons include security updates and performance or stability improvements, which you should also consider.
Developers keep pushing app updates, some more frequent than others. Thus, having your apps up to date ensures that you will have the latest features and bug fixes right when they become available.
---
Updating Apps in Windows 11
You have two ways that you can use to update your Apps in Windows 11. Firstly, you can have automatic updates enabled, which will take care of the updating process for you. Or, you can manually update each application.
There aren't many differences between these two methods. It comes down to your own preferences. If you don't like the sound of individually checking for updates and downloading for every single app then go ahead and enable automatic updates. On the other hand, if you have slow internet or limited data, manually installing app updates will allow you to save data.
Enabling Auto Update for Apps
The automatic update option for Microsoft Store apps is turned on by default in Windows 11. If this isn't the case for you, turning the automatic update option is quick and easy.
First, launch Start Menu by clicking on the Windows icon on the Taskbar. Then, under the 'Pinned' section, click on 'Microsoft Store' app icon to open it.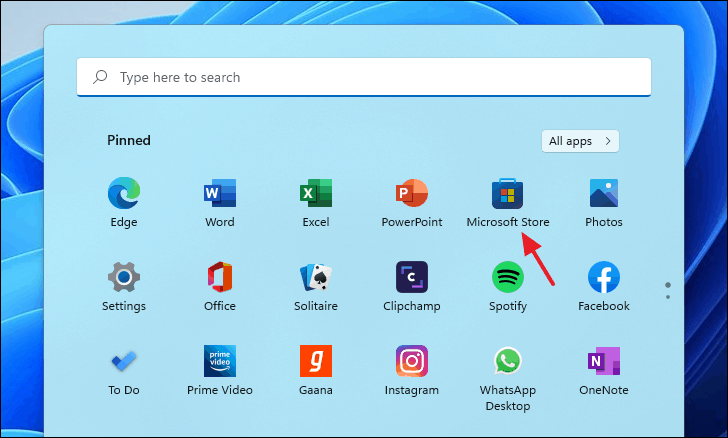 Alternatively, you can also search for "Microsoft Store" in the Start menu and then launch the app from the search results.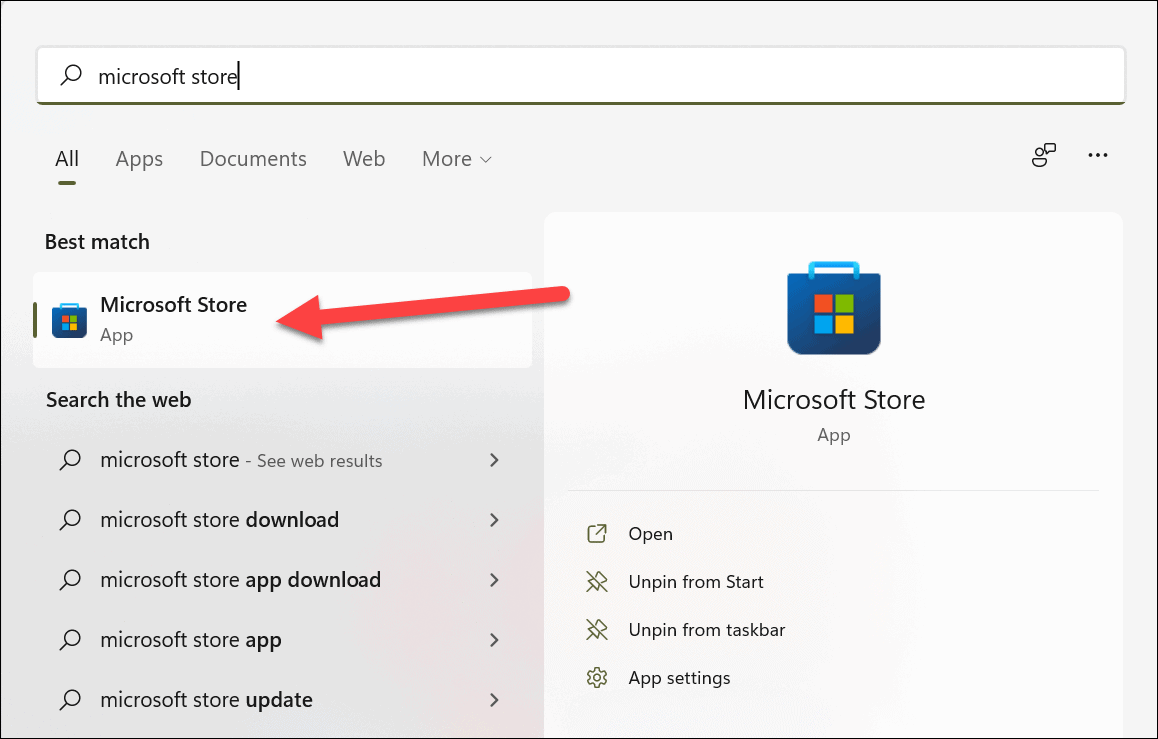 On the Miscorosft Store window, click on your 'Profile icon' located at the top right corner of the screen.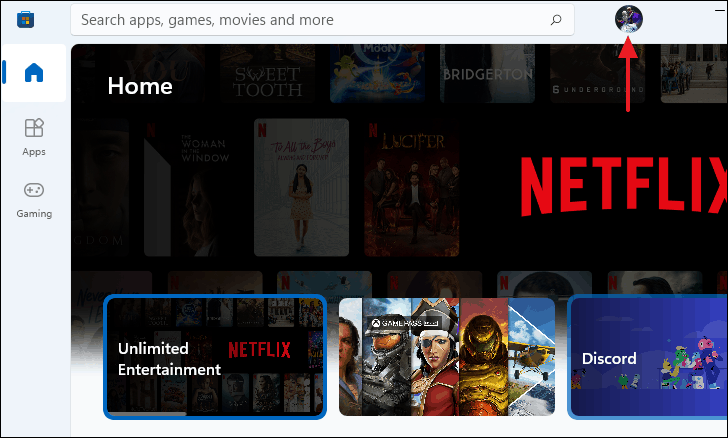 Select 'App settings' from the Microsoft Store menu options.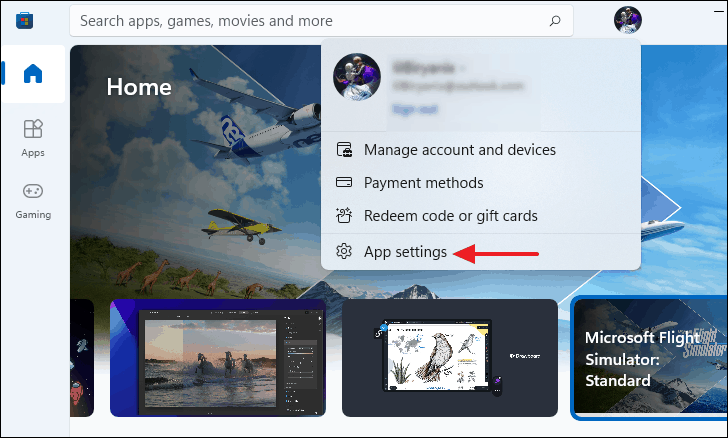 On the Microsoft Store settings, make the toggle switch next to 'App Updates' is turned On.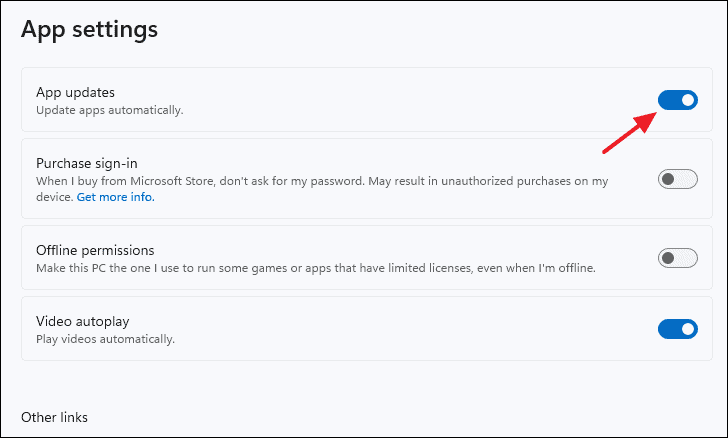 ---
Manually Update Apps from Microsoft Store
If having control over what you do is your preference and you are on a metered connection, you can turn off the auto-update feature and update apps manually.
Launch Microsoft Store by searching for it in the Start Menu and click on the 'Library' option at the bottom left side of the window.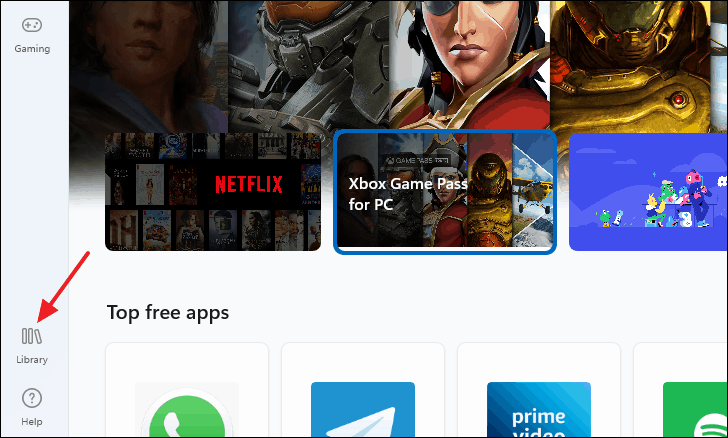 This will load up a list of all the applications you have installed from Microsoft Store, on your computer.
Next, click on the 'Get updates' button at the top right corner of the Library screen. It will take a few minutes and if updates are available for any apps installed on your system, it will show up here and probably start updating automatically. In case not, just click on the Update button next to the app to manually update it.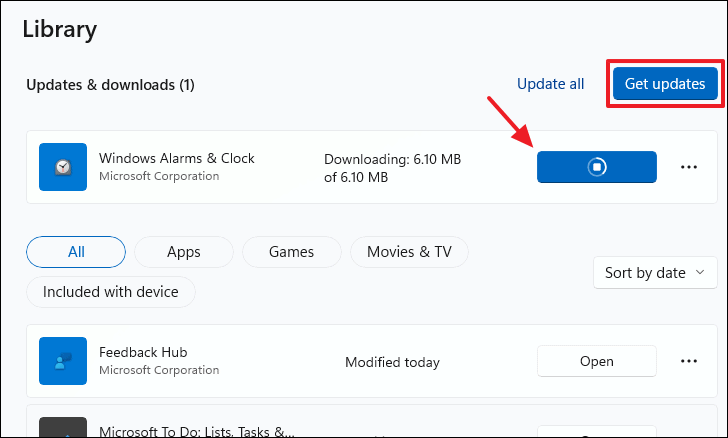 ---
How to Update non-Store Applications?
You can use Microsoft Store to update pre-installed applications, just make sure they have a store listing. Only apps with a store listing can be updated via Microsoft Store. Unfortunately, you cannot update third party applications or software using the Windows Store. For that, you need to visit the developer website or the official website of that particular software.
---
F.A.Q
Q. I am not getting any updates. Why?
A. If you are unable to receive any updates make sure you have a stable internet connection, your date and time settings are correct and also check to make sure that Windows Update services are up and running.
Q. Is updating apps free?
A. Generally updating an application does not cost money, although there is no guarantee to it. On rare occasions, a developer can charge money for updates.