iOS 14 developer beta was released at the Apple's annual event WWDC20 recently, where Apple also showcased all the major changes coming to iOS 14 with its public release later this year in fall. Developers registered with Apple can download it from developer.apple.com/downloads by using their developer account.
All the upcoming features in iOS 14 have created a lot of hype among Apple's aficionados eager to get their hands on the beta release.
Well, the expected date for the pubic beta release is sometime in early July as that's the timeline Apple usually follows – the public beta for all major iOS versions generally come out 2-3 weeks after the release of the developer beta profile.
This gives Apple enough time to test the update to ensure that there are no iOS breaking bugs involved. This means that, essentially, the public beta profile is more stable than the developer beta profile, but that doesn't mean there won't be risks. There will still be bugs and that's the whole point of the beta program, being the guinea pig for Apple. But Apple does advise backing up your phone before installing the beta profile.
If you're wondering why the wait for these few weeks? Why can't you get the beta update available right now? The developer beta update requires a developer account and the developer account includes subscription costs. But the public beta software program doesn't require anything other than your Apple email ID to enroll in the program so there are no charges involved. The only thing required is patience on your end for a few weeks.
How to Register for the Public Beta Program
Go to beta.apple.com and click on the 'Sign Up' button and enter your Apple email ID and password to sign into the Feedback Assistant.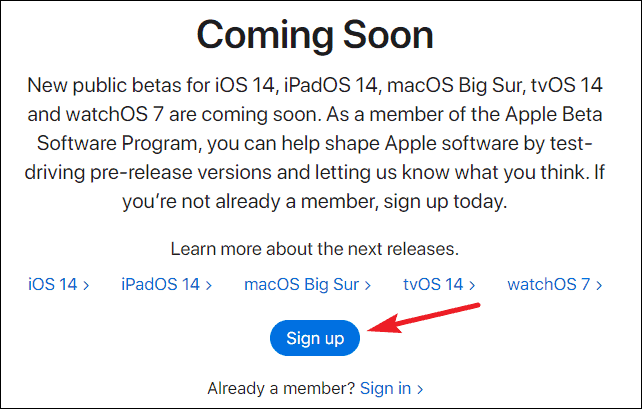 The terms and conditions for the Apple Beta Software Program will open on your screen. Read the terms to know what you are getting into and click on the 'Accept' button.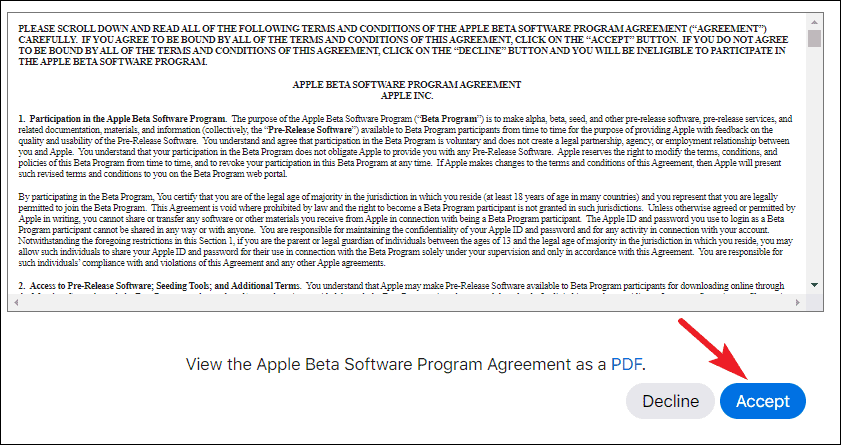 You are now eligible to install beta programs on your Apple devices.
---
You'll only need to wait for a few weeks for the major public beta profile, i.e. iOS 14 and all subsequent minor releases afterwards won't require much patience on your end as they generally release two to three days after the developer beta.
But if you can't wait for these few weeks to pass, you can download the iOS 14 developer beta profile without a developer account too or install iOS 14 IPSW restore images on your iPhone using iTunes.