How to Link Twitch to EA to get Apex Legends loot bundle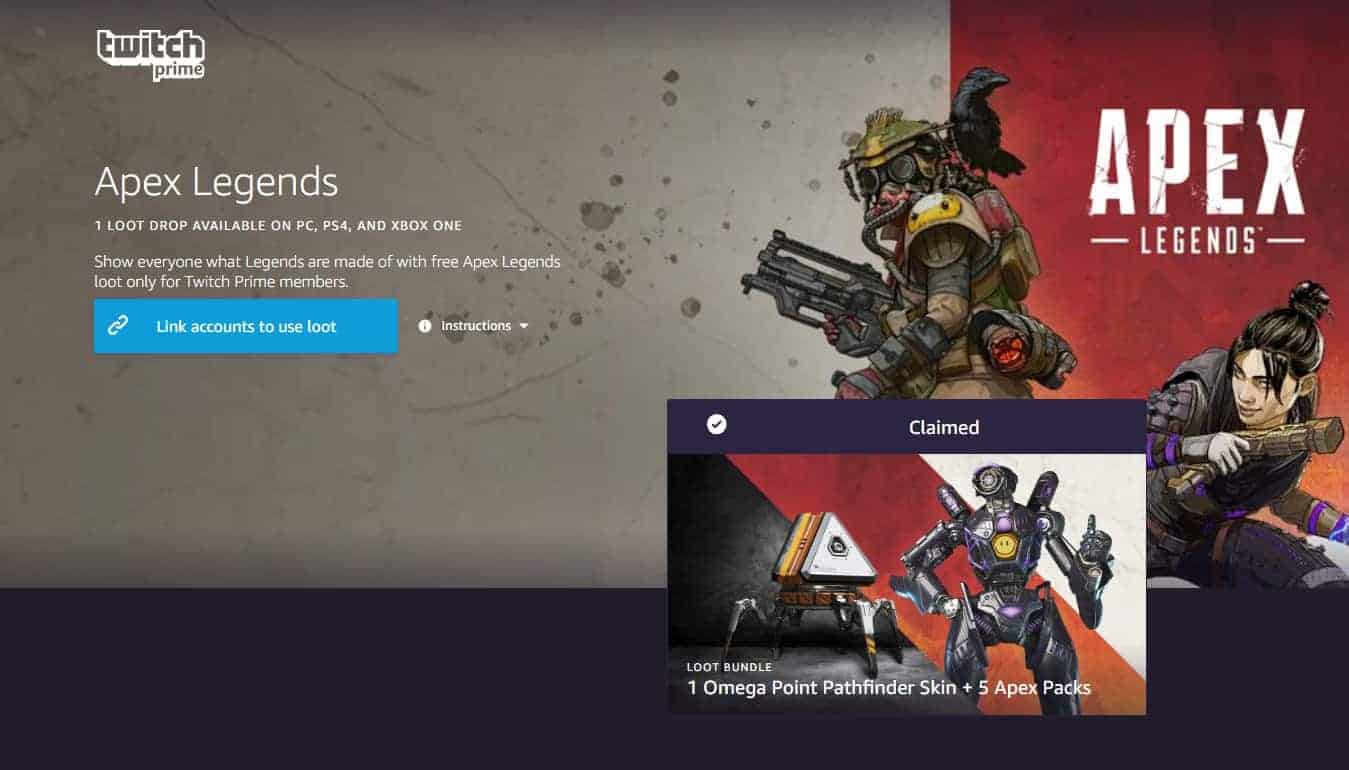 Respawn and Twitch has partnered to offer a sweet loot in Apex Legends with an exclusive legendary skin for Pathfinder and five Apex packs for free to Twitch Prime members.
To claim the reward, you need to link Twitch to your EA account. While it sounds simple, many of you might be having trouble to do so. To help you out, we have created this simple guide to link your EA account to Twitch so you can claim and use the loot bundle in the game.
Go to amazon.com and sign in with your Amazon Prime account.
Go to twitch.tv and sign in with your Twitch Prime account.
Click the link below to open the Apex Legends Twitch Prime offer page.
https://twitch.amazon.com/prime/welcome?ref_=sm_w_sbwp_p_be_all&ingress=amp-apex
Now click on the Link EA account to get loot button.
You'll get a screen asking for permission to authorize EA to link to your Twitch account. To continue, click on the Authorize button.
On the next screen, sign-in with your EA account to connect it with Twitch.
Finally, you'll get the option to link Twitch to EA. Click the Yes, link them button to continue.
You'll be redirected to the Twitch Prime loot page, click on the Claim Now box.
Authorize Twitch Prime Loot to access your Twitch account details.
Now, click the Link accounts to use loot button. This will only refresh the page and link your Twitch Prime account to your EA account.
That's it. Once you've linked Twitch to your EA account and claimed the loot bundle, launch Apex Legends to use the new legendary Omega Point Pathfinder Skin included in the bundle.