List of All Apple Watch Models Compatible with Apple Watch Ultra Straps
The new straps are a sight to behold in themselves. And if you want them without splurging on the new watch, you need to own one of these watches.
Apple introduced the new Apple Watch Ultra along with the Watch Series 8 and Watch SE at the Far Out event and it's safe to say that no one was expecting it. Even with all the rumors of the leaked watch design with a raised crown and a new physical button, Apple Watch Ultra has surpassed all predictions.
Apple Watch Ultra and its Straps Are Designed for Sportier Activities
For the uninitiated, here's a recap: Apple Watch Ultra is the newest addition to the Apple Watch lineup and maybe also the biggest and boldest change to the wearable in a long time. This more expensive watch is not just a fashionable new addition to the lineup but rather a functional one.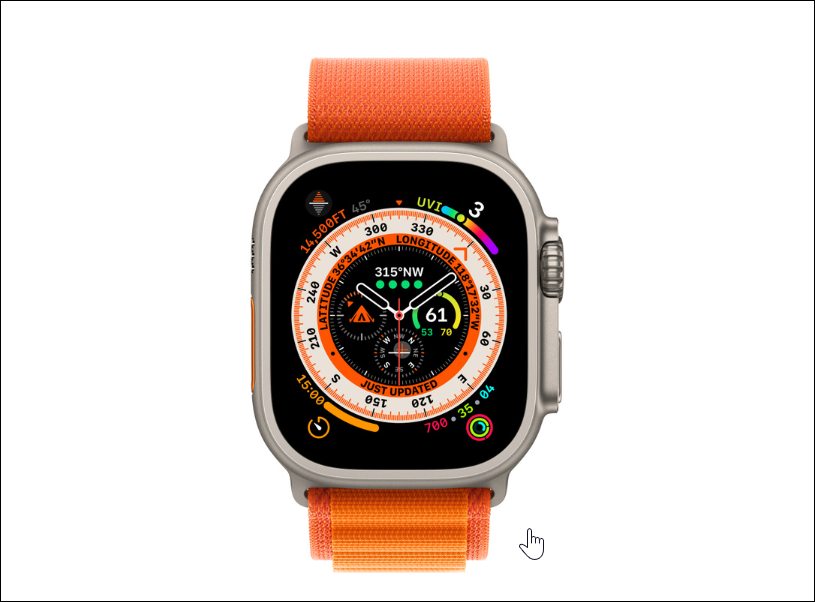 With its focus on endurance, this rugged Watch that "pushes the boundaries" is marketed for athletes who do the same. Designed with adventure sports in mind, it has a titanium case to provide the perfect balance between corrosion resistance and weight. It also boasts a sapphire flat front crystal protected by the slightly raised case on the sides and an elevated crown and side button for easier access, even when wearing gloves.
It has the biggest screen to date in an Apple Watch – a 49 mm case to be exact. Now, putting all the functionalities aside, one of the questions that arise with the big screen size is about band compatibility.
3 New Apple Watch Ultra Bands
With the advent of Apple Watch Ultra, three new straps have also arrived at the scene that are eye-catching in themselves. But their intended functionality is what makes them more attractive.
Trail Loop: Designed for comfort, this thin and flexible band features a fuss-free loop closure for easy adjustments during workouts. The stretchable band also makes it comfortable to have a cinched fit on your wrist.
Alpine Loop: The Alpine loop features a titanium G-Hook that slips smoothly into the two textile layer woven band. The corrosion resistant hook provides a secure fit that's perfect for people who love to trail the mountains.
Ocean Band: As the name suggests, the ocean band is for water sports. Made from fluoroelastomer rubber, the band also has a titanium buckle and a spring‑loaded titanium adjustable loop for an extremely secure fit, even under water and during high-speed water sports. It even comes with an attachable band extension to allow you to wear it over a thick wet suit.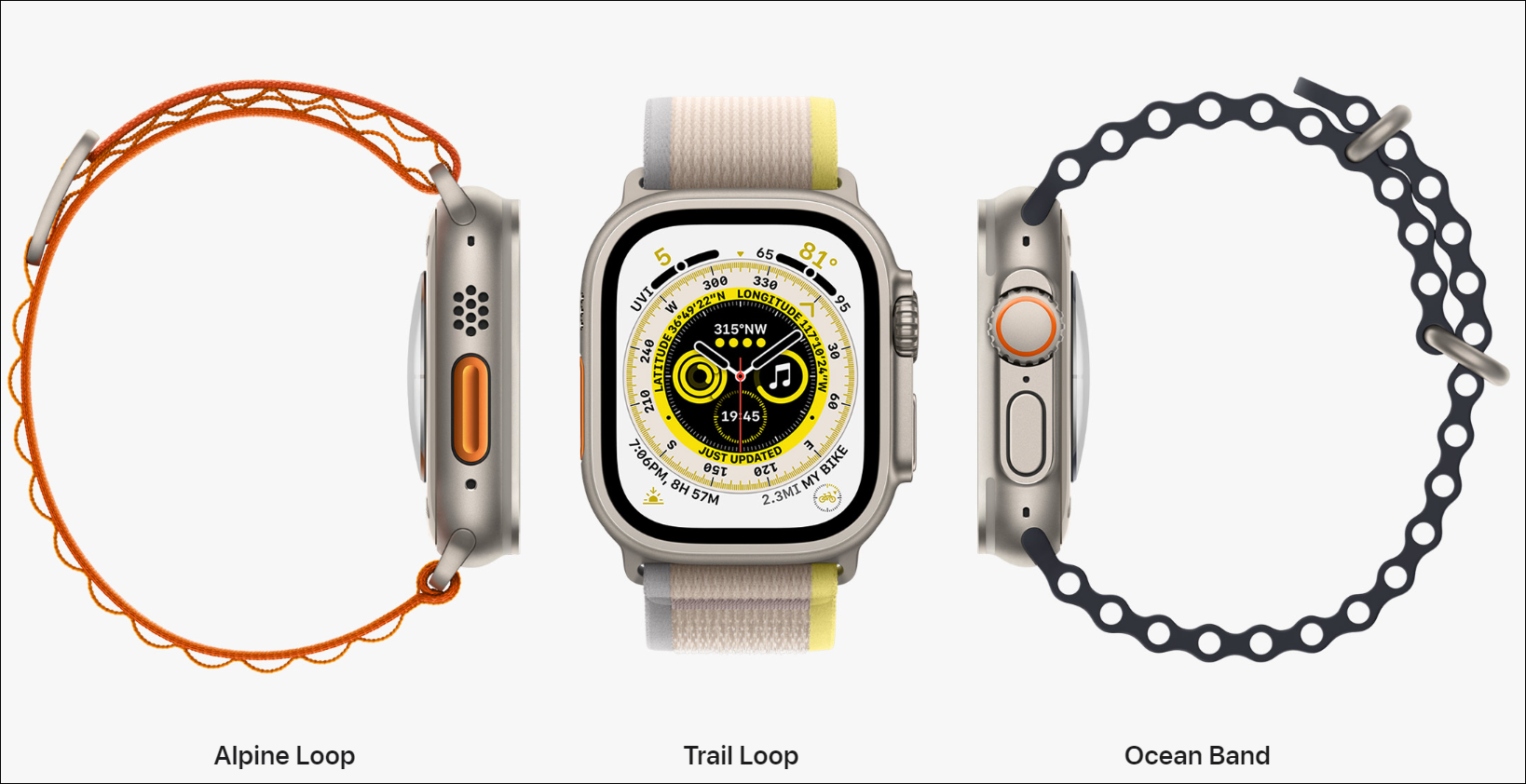 Apple Watch Ultra Straps Compatibility with Other Apple Watches
Now, if you don't want to buy the new Watch Ultra but are falling in love with these bands, we bear some good news. These bands aren't limited to the Watch Ultra. Although they are best paired with the 49MM case, they'll also work just fine with the 45MM and 44MM cases.
That makes them compatible with a great deal of the older watches and the two newer models too. The list of compatible watches includes:
Series 4 44mm
Series 5 44mm
Series 6 44mm
Series 7 45mm
Series 8 45mm
Watch SE 44mm
So, if you own one of these models and are eyeing the new bands, we'd say go for it. It won't be a problem. Unfortunately, the Apple Watch Ultra bands won't be compatible with the 41mm or 40mm cases.
---
The watch also offers reverse compatibility. If you are planning to buy an Apple Watch Ultra and would love to use your old bands, you can. Any bands compatible with the 45mm or 44mm cases will be compatible with the new accessory.