No sound after updating to Windows 10 version 1809? Here's a fix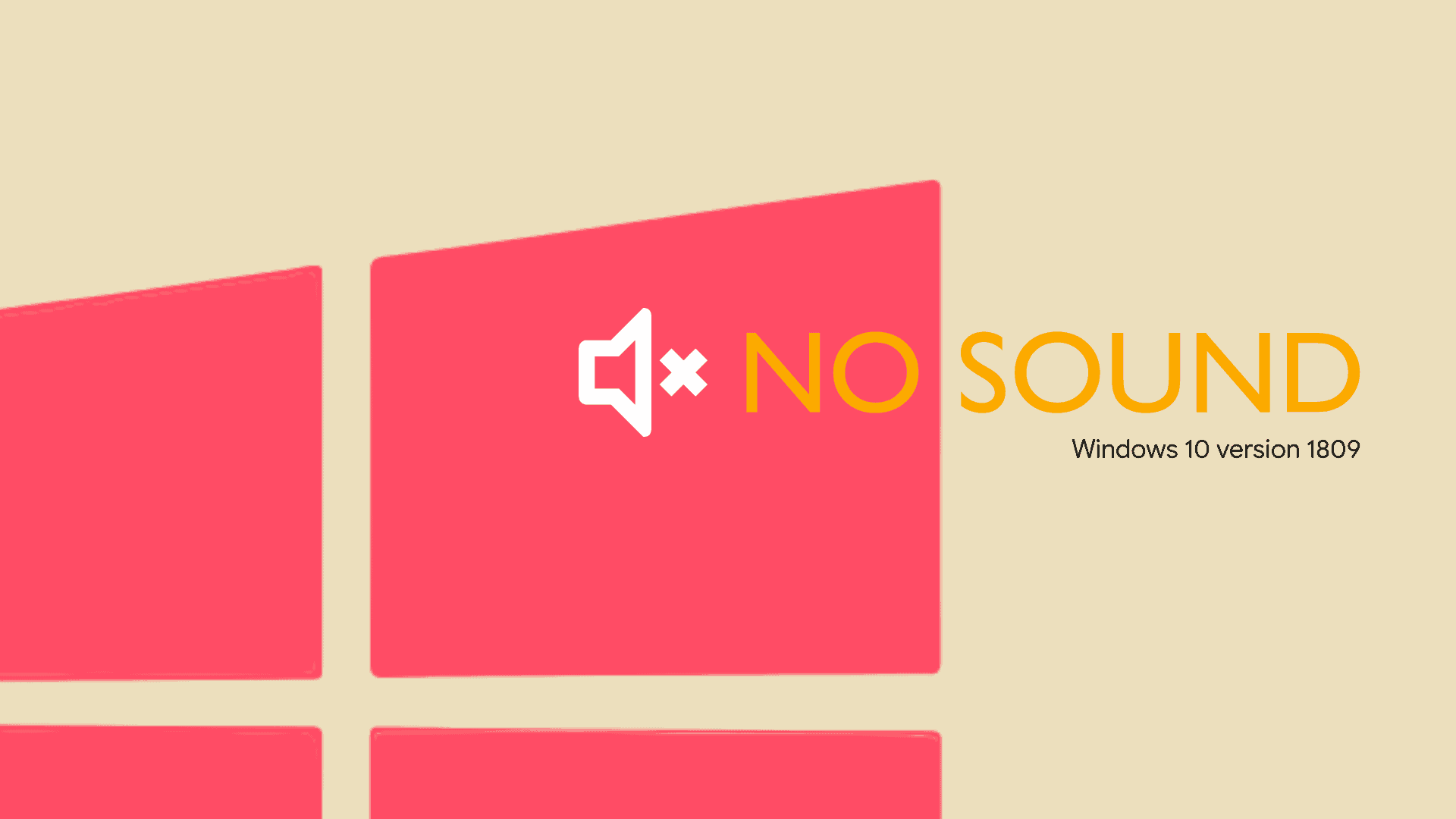 Even though Microsoft held back the Windows 10 version 1809 update for a month due to data deletion issue, the new Windows 10 version still has plenty of problems. Apparently, for a lot of users, there's no sound from the PC's Monitor or TV speakers after installing the Windows 10 October 2018 update.
Microsoft has acknowledged the problem and has said the issue is with Intel Audio Display Driver versions 24.20.100.6344 and 24.20.100.6345, which were released in September but are incompatible with the Windows 10 version 1809 release.
Microsoft is now blocking devices with these drivers from installing the Windows 10 version 1809 update, and also working with Intel to resolve the display driver issue on affected machines.
To check if your PC is affected by the issue, do the following:
Open Device Manager on your PC.
Double-click on Display adapters.
Right-click on the Intel HD Graphics device » select Properties » click on the Driver tab.
Check the driver version. If it's either 24.20.100.6344, or 24.20.100.6345, your PC is affected by this issue.
How to fix the faulty Intel Display Driver
Microsoft has advised the affected users to contact Microsoft support for a resolution to the problem. 
A Microsoft agent can resolve the issue by running a file on your device that will turn off the feature that is incompatible with these Intel drivers.
---
If you haven't updated to the Windows 10 version 1809 yet, but are planning to, please make sure you don't have the faulty Intel HD Graphics driver on your PC before installing the update. Or better, given the issues with the current build of the 1809 update, you might want to hold off until Microsoft releases a newer build for Windows 10 version 1809.