How to Share Passwords via AirDrop between iPhone, iPad and Mac [iOS 12]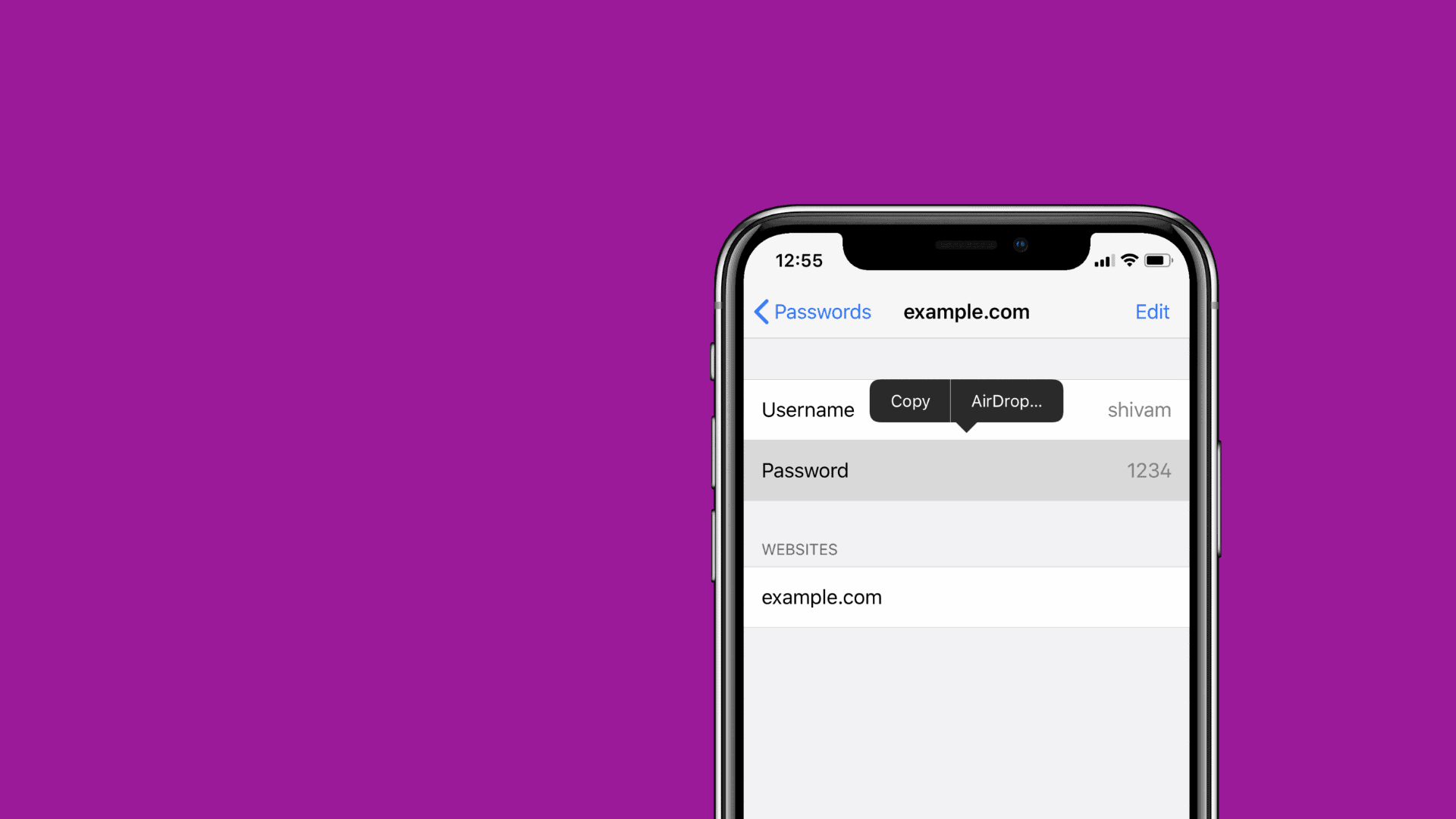 Apple showcased a lot of new iOS 12 features on stage at WWDC 2018. However, there are a whole lot more features which the company didn't tell us about at the event. One such is the sweet ability to share saved passwords of websites or apps via AirDrop to other iOS and Mac devices.
With iOS 12 you can AirDrop saved passwords between iOS and Mac devices, but the feature only works between devices running on iOS 12 and macOS 10.14 Mojave. You cannot use it to AirDrop passwords between older versions of iOS and macOS.
How to share passwords via AirDrop on iPhone
Go to Settings » Passwords & Accounts on your iPhone.
Select Website & App Passwords.
Select the website or app of which you'd like to share password via AirDrop.
Touch and hold on the Password field, and select AirDrop from little menu that pops-up.

On the AirDrop sharing menu, select the device to which you'd like to share the password.
An AirDrop sharing request will be sent to the other device, Accept it.

That's all you have to do to share a website or app password using AirDrop on your iPhone.
Tip: If you get ".. cannot accept passwords" error when trying share passwords via AirDrop to a compatible device running iOS 12 or macOS 10.14 Mojave. Restart your devices, and try again. If you've access to a 3rd device which is also compatible with the feature, then try sharing the password with it and then try again with your second device. It'll work.