While Chromebooks and Chrome OS have heavily dominated the education scene, Microsoft has been trying to enter and level the playing field for a while now. It plans to do just that with Windows 11 SE.
Microsoft has built the Windows 11 SE operating system specifically for K-8 classrooms. Windows 11 SE is designed to be simpler, more secure, and optimized for more affordable laptops that have limited resources. Microsoft has consulted with educators and IT admins from schools while designing the new OS.
It's designed to run on special devices that'll be made especially for Windows 11 SE. One of these devices is the new Surface Laptop SE from Microsoft that'll be starting from just $249.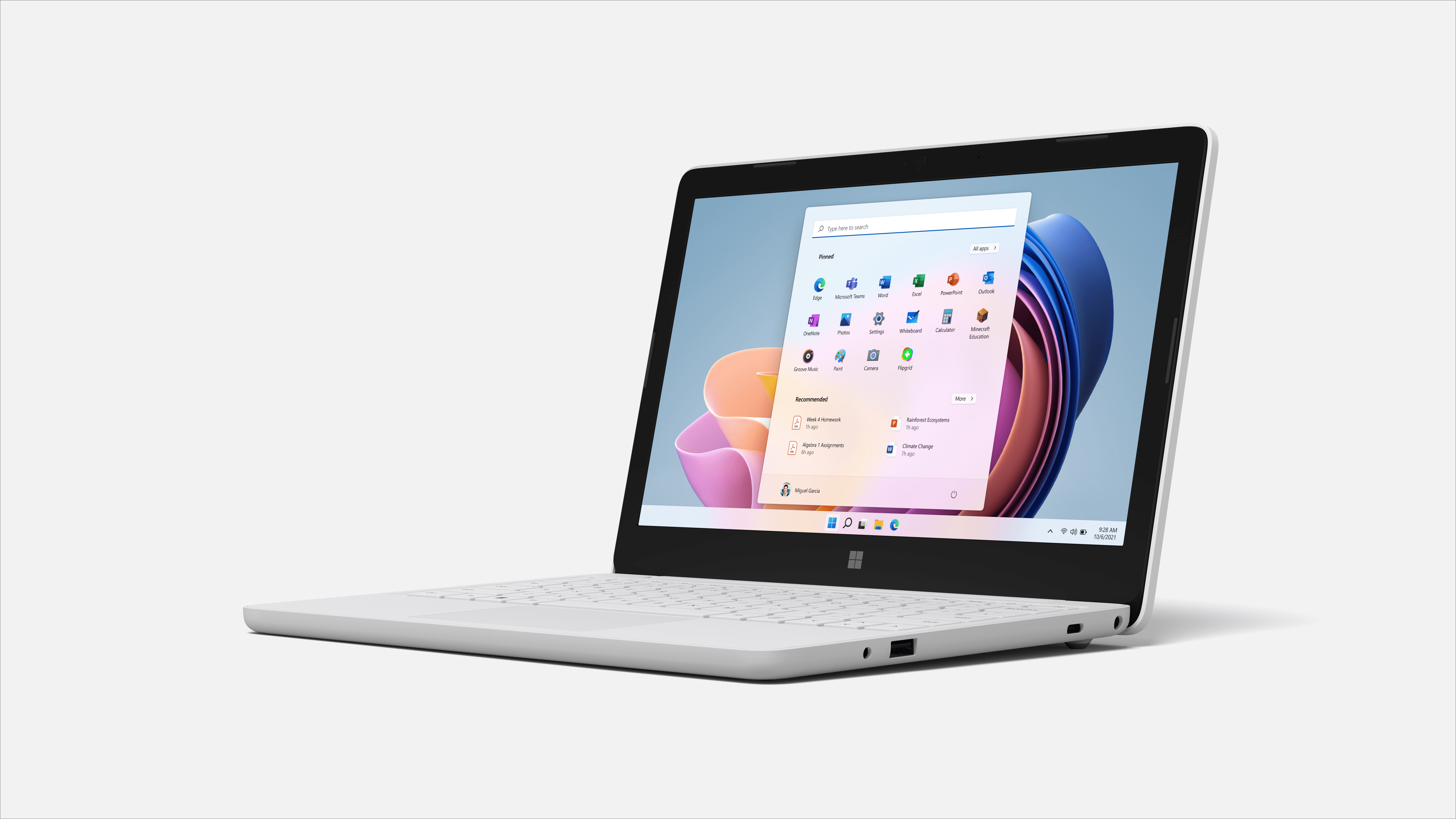 The roster would also include devices from companies like Acer, ASUS, Dell, Dynabook, Fujitsu, HP, JP-IK, Lenovo, and Positivo which will be powered by Intel and AMD. Let's take a look at what Windows 11 SE is all about.
What to expect from Windows 11 SE?
Windows 11 SE is an entirely cloud-first edition of Windows 11. It still offers the power of Windows 11 but makes it simpler. Microsoft is aiming the OS especially for the education environment that uses identity management and security for their students.
IT-admins will require Intune or Intune for Education to manage and deploy the OS on student devices.
There are also too many comparison points for Windows 11 SE. Firstly, how is it different from Windows 11? And second, how is it different from other editions of Windows for Education? Windows 11 is entirely different than all these other editions. With Windows 11, to put it simply, you can think of it as a toned-down version of the OS.
Most things will work the same way as Windows 11. Apps will always launch in full-screen mode in SE. Apparently, the Snap layouts will also have only two side-by-side modes that split the screen in two. The will be no widgets either.
And with other education editions like Windows 11 Education or Pro Education, there are huge differences. Windows 11 SE exists, especially for low-cost devices. It requires less memory and a smaller footprint, which makes it optimal for these devices.
How can you get Windows 11 SE?
Windows 11 SE will only be available on the devices it'll come pre-installed on. That means the roster of devices is due for release specifically for Windows 11 SE. Other than that, you cannot get a license for the OS, unlike other editions of Windows.
You cannot upgrade to SE either from a Windows 10 device as you can to Windows 11.
What apps will run on Windows 11 SE?
To offer a simplified OS and cut down on distractions, only limited apps will run. This will include Microsoft 365 apps like Word, PowerPoint, Excel, OneNote, and OneDrive (through a license). Additionally, all Microsoft 365 apps will be available online and offline.
Keeping in mind the fact that not all students have access to the internet at home, OneDrive will even store files locally. So, students without an internet connection can access them at home. When they connect again to the internet at school, all offline changes will sync automatically.
Windows 11 SE will also support Microsoft Edge and students will be able to run all web-based apps, i.e., those that run in the browser. Microsoft argues that most education apps are web-based so they won't affect accessibility.
Additionally, it'll also support third-party apps like Chrome and Zoom. The most important thing to note when it comes to running apps on Windows 11 SE is that only IT admins can install them on the devices. Students and end-users won't be able to install any apps. It'll have no Microsoft Store.
Other than that, Windows 11 SE will limit the installation of native applications (apps that need to be installed), Win32, or UWP formats. It'll support apps that have been curated and belong to one of these categories:
Content-filtering apps
Test-taking solutions
Accessibility apps
Effective classroom communication apps
Essential diagnostics, management, connectivity, and supportability apps
Browsers
As a developer, you'll have to engage with your account manager to get your app evaluated and approved for Windows 11 SE. And your app should fall strictly in the six parameters listed above.
Who can use Windows 11 SE?
Windows 11 SE has been made for schools, specifically K-8 classes. Although you can use Windows 11 SE for other purposes, it's likely to cause frustration due to the limited apps available.
Also, even if you buy a Windows 11 SE device as a parent for your child through an educational seller, you can only unlock the full potential of the device by having it provisioned for management by the school's IT administrator. Otherwise, you'd only have access to the browser and pre-installed apps. So, Windows 11 SE device is only really useful in educational organizations. The only practical situation where you should buy it yourself is when your child's school has asked you to buy it as a "preferred device".
Can you use another Edition of Windows 11 on an SE device?
Yes, you can but it does have strings attached. The only way to use another edition of Windows is to completely delete the data and remove the Windows 11 SE. The IT admin will have to delete it for you.
Then, you can buy a license for any other edition and set it up on your device. But once you remove Windows 11 SE, you can never go back to it.
---
Windows 11 SE looks comparable to Chromebook OS. But Windows SE laptops will only be available through certain channels and probably not retail.