Computer viruses have been a menace since the 70s. These viruses intrude on the system, lay their own codes, and further multiply, creating a chain of adverse alterations. An antivirus is the only antidote. Fortunately, there have been some truly life-saving recipes for an antidote, during the course of dealing with infected systems.
If your Windows 11 detects a virus, if it's under the siege of a deadly chain of viral reactions, or if you just want to have the backup of a reliable antivirus software and stay on the safer side, here are some of the best solutions that can guard your system on a general basis and help kick any virus out and restore your PC to normalcy.
The following solutions are tested and verified by AV comparatives on the preview version of Windows 11 via Windows Insider. Each program was installed and tested on fresh systems to ensure that every solution properly installed and recorded itself on Windows Security. However, as per AV-Comparatives, none of the sellers of the following solutions officially state their product's efficiency on Windows 11.
If you're doubtful of installing these solutions on your PC and if you haven't made the version 11 upgrade yet, AV-Comparatives recommends installing the trial version of any of these solutions on your Windows 10 PC to ensure proper functionality on the device.
The Criteria Behind the List
There are a couple of things AV-Comparatives based the creation of this list on. These are the requirements that make for a functioning anti-malware solution on Windows 11:
Successful installation without specialist intervention but with a commoner's understanding
Automatically activate real-time protection (without the user's involvement), and integrate with Windows Security on its own
Automatically or manually update malware signatures
Provide warning if real-time protection is disabled and allow easy user reactivation
Offer at least the same kind of virus detection as on Windows 10
After ensuring system safety, undertake necessary action upon encountering a virus
Does not possess any evident bugs or errored notifications
Can cleanly uninstall and remove it's own entry on Windows Security
Now, onto the list of the best antivirus solutions for your Windows 11.
Avast Free Antivirus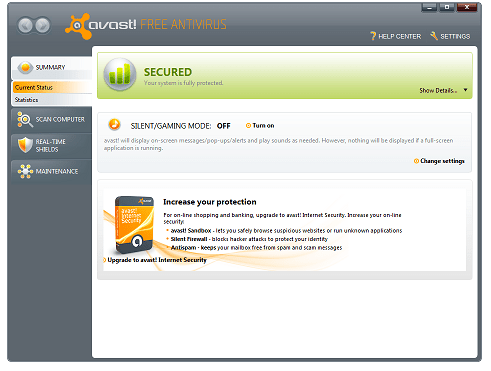 Avast has been providing anti-malware solutions since the late 80s. In fact, it's one of the best solution providers we have today. Avast even bagged the position of the most popular anti-virus provider in 2017.
Avast Free Anti-virus offers 6 layers of security to your device. It is compatible with Windows, Android, iOS, and Mac. Plus, it's a free download.
The latest version of the solution introduces the "Do Not Disturb Mode". This mode will instantly block any pop-up and thereby block distractions on a full-screen. Another novel feature is the "Behavior Shield". This would both scan your apps for malware and shield them from going rogue. And finally, there's a new and super user-friendly interface.
Avast offers both paid and free versions of anti-virus solutions across all devices. The Free version provides basic protection, the Premium version guarantees total protection against threats on the internet, and the Ultimate version is a package consisting of Avast's best protection, security, and performance applications.
---
AVG Free Antivirus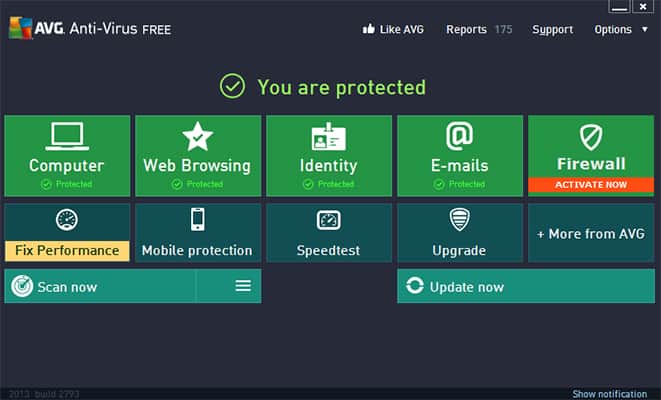 AVG or Anti-Virus Guard is a subsidiary of Avast. Developed by AVG Technologies, this anti-virus solution first came into being in 1992.
Today, AVG Free Antivirus offers a bunch of benefits and features on Windows (7 and above), Mac (Yosemite and above), iOS (10.3 and above), and Android (5.0 and above).
AVG Free Antivirus offers a simplified interface that helps understand just how exactly AVG is protecting your system. The Free version's features include real-time security updating, scans for ransomware, malware, and performance issues, and prevention of malicious and suspicious downloads from even reaching your system.
AVG too has a free and a paid version (AVG Internet Security). The free version provides PC performance scans, protection from unsafe downloads, links, and email attachments, protects personal folders with an added layer of security against ransomware, and keeps viruses, ransomware, malware, and even spyware from touching your PC. The paid version provides all that with added security on the internet against peeping toms, hackers, fake websites, and ingenuine shopping networks.
---
Avira Antivirus Pro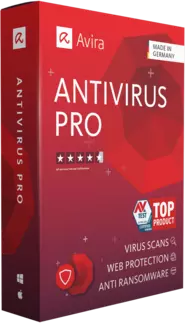 Avira Operations GmbH & Co. KG, known as Avira for short, is a computer security software company. It has had its development going on since the late 80s, and actively began providing solutions only in 2006.
Avira offers both free and subscription-based paid solutions that are compatible with Windows, Mac, iOS, and Android.
The latest version of the solution for Windows has an antivirus and device scanner, Nightvision, email protection, PUA shield, firewall manager, web protection, browser-tracking blocker, and ad blocker among other features. The solution also protects against phishing, ransomware, and malware, and provides real-time web protection and repair.
The AV-Comparatives recommend is a paid solution. Avira Antivirus Pro works on the basis of monthly or yearly subscriptions. The monthly subscription starts at around $2 and the yearly subscription price depends on the duration.
For a year it's about $21, for 2 years it's $35 and for a 3-year subscription, the price amounts to around $47. However, since Avira, like all the vendors on this list, does not guarantee its product's support on your Windows 11 system, we suggest taking the monthly subscription and then leveling up based on experience.
---
Bitdefender Internet Security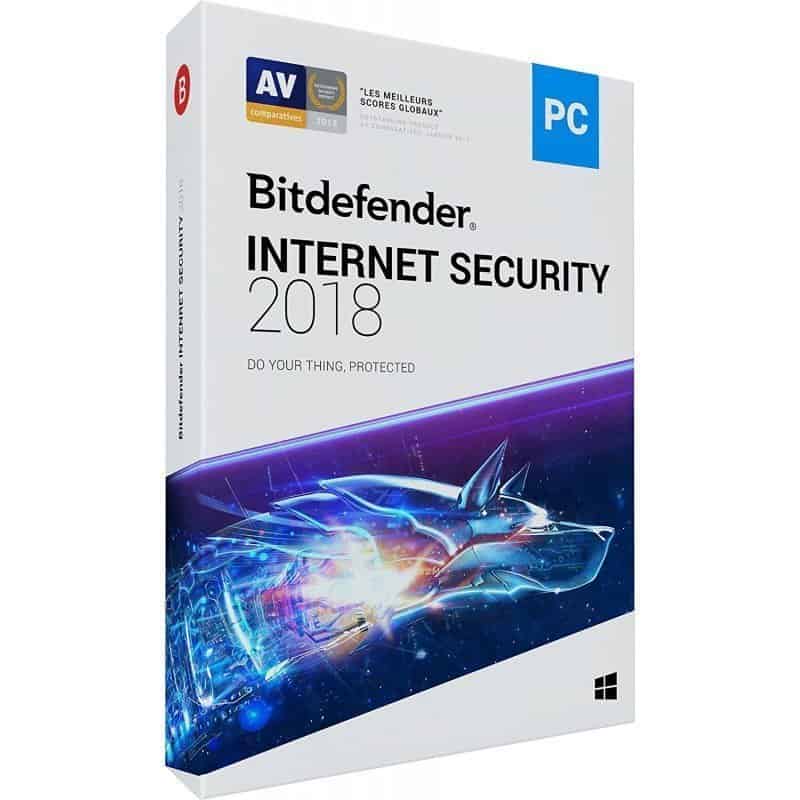 Bitdefender is a Romanian computer tech company founded in 2001. The corporation globally reached the 7th position as the best anti-virus app seller for Microsoft Windows.
In 2019, Bitdefender won the AV-Comparatives 'Product of the Year' award. They currently provide a range of paid products, services, and free tools (apps) to protect Windows, iOS, Mac, and Android systems.
Bitdefender Internet Security provides microphone and webcam protection, social network protection, and safer net banking. Other facilities include Bitdefender's VPN, password manager, file shredder, Wi-Fi security advisor, and Parental Control.
In addition to these features, the package also delivers improved real-time data protection, advanced threat defense, security against network threats, web attacks, phishing, fraud, and spam. The solution offers multi-layered ransomware protection, new and improved vulnerability assessment, and a rescue environment.
Bitdefender Internet Security is a paid Bitdefender product with a 30-day free trial period. Post the trial period, you can choose to purchase plans for the next year, 2 years, or 3 years. You must also choose the number of devices you wish to protect (the more the devices, the more the subscription price).
---
ESET Internet Security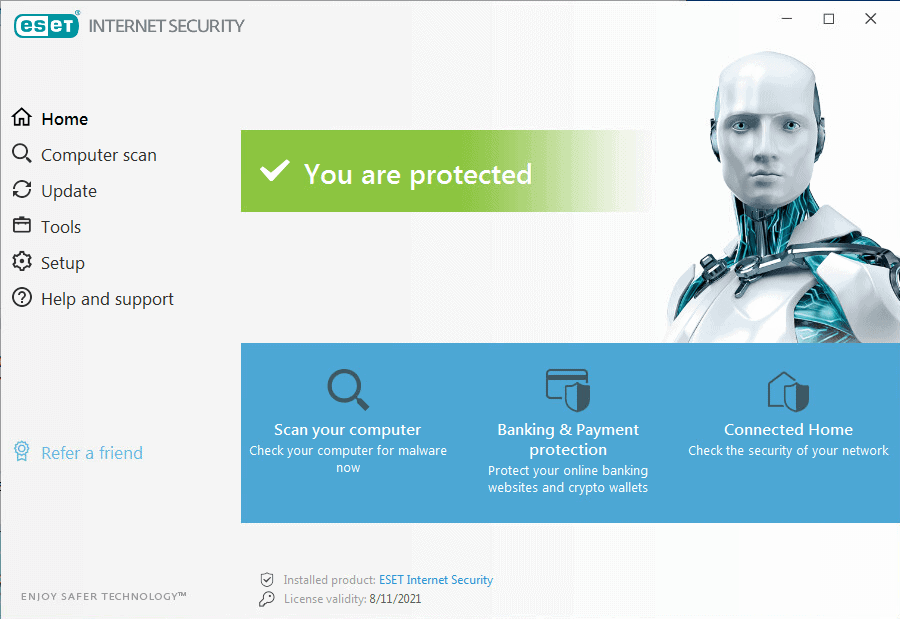 ESET is an anti-malware and firewall provider from Slovakia. The company has been providing anti-virus solutions for almost 3 decades now.
ESET offers a range of anti-malware solutions for personal use, all with a 30-day free trial period that precedes a purchase. ESET's Internet Security solution is compatible with Windows, macOS, and Android.
The Internet Security plan by ESET promises to protect your Windows 11 PC with advanced security against ransomware attacks, theft, and hacking. The solution features facilities such as password storage automated filling, image encryption, webcam/router/smart devices protection, and single-licensed multi-platform protection. It also ensures a safer space to shop and bank online.
Post the free 30-day trial, ESET's Internet Security solution requires purchase. You can subscribe to this anti-virus solution for a maximum of 3 years and across 5 devices at the most. A single year's subscription for a single device comes up to $17. The pricing would exceed depending on the span and number of devices.
---
G Data Total Security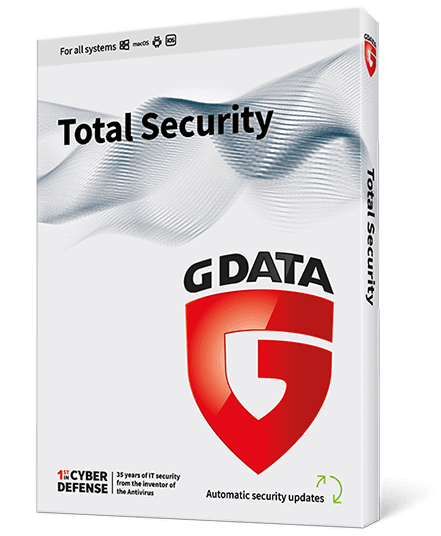 G Data or G Data Cyberdefense AG is a German cybersecurity software brand that brought the first-ever anti-virus software to the world in 1985.
G Data offers 'Internet Security' and 'Total Security' solutions for overall protection across all devices. And AV-Comparatives recommends the latter because it protects the maximum.
G Data's Total Security anti-virus program is an all-round protector for your Windows 11 computer. One of the top features of this program for Windows is its G Data BankGuard that secures online interactions such as shopping and banking. Other facilities include a password manager, browser cleaner, backup, performance tuner, encryption, protection against ransomware attacks, and access control.
Total Security is a paid program. It costs almost $50 for a year's subscription,
---
K7 Total Security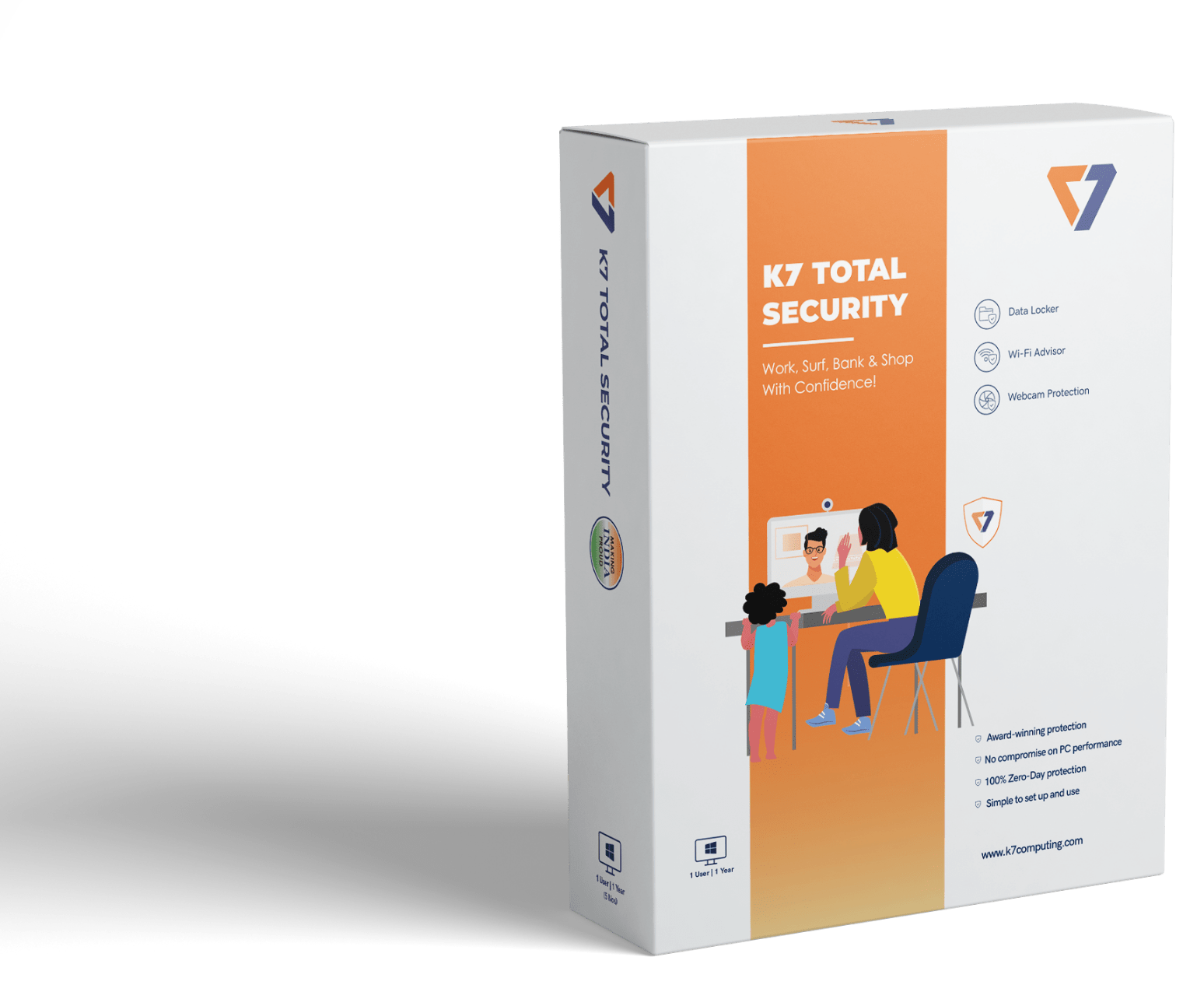 K7 Total Security is a software development by K7 Computing. This anti-malware software provides computer protection against a bunch of threats such as malware, ransomware, identity theft, and spam.
K7 Total Security won the AV-Test 'Best Performance Award' and the AV-Comparatives Gold Award for the 'Best Overall Speed' in 2020, among other accolades.
K7 Total Security is one of K7 Security's seven home products. The solution offers the K7 promise – 100% real-time computer protection against existing, new, and growing threats. K7 Computing has over 30 years of research experience and knowledge that efficiently integrates into this K7 product via features such as parental control, safe online transactions, PC tune-up tools, product updates, and overall advanced PC security and multi-layered protection.
K7 Total Security has a free trial period of 30-days, after which, a subscription is necessary. There's no monthly subscription scheme. You can subscribe to the product for a year to protect 1 device at $16. The product protects a maximum of 5 devices for a maximum of 3 years.
---
Kaspersky Internet Security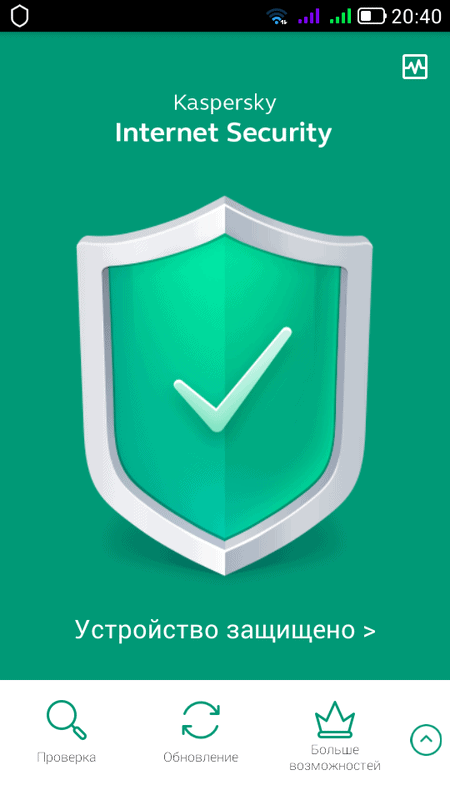 Kaspersky Internet Security, also known as KIS is a cybersecurity technology developed by Kaspersky Lab in 2006. KIS has ever since protected against malware, phishing, hacking, data leaks, and spam.
The Kaspersky Internet Security program is a paid subscription, compatible with Windows, macOS, and Android. It protects to a minimum of 3 devices for a maximum of 2 years.
Kaspersky Internet Security provides real-time protection against threats on the internet, protects your Windows 11 from potential and existing threats, and instantly relieves your system by recognizing, isolating, and solving/removing any danger. The solution also provides 300 MB of traffic with their free VPN, offers safe banking and other online transactions, and vows to protect your webcam.
The program also protects your PC against hacking/malware/computer viruses. It features an adult content blocker, a screen-time manager, a private browser, and a performance optimizer. You can use KIS to protect a combination of compatible devices as well.
---
Microsoft Defender Antivirus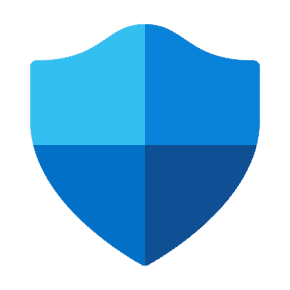 Microsoft Defender Antivirus is an anti-malware program built within the build 22454.1000 of Windows 11. This solution by Microsoft can work as the only anti-virus software on your system or partner with an external anti-virus solution.
All you need to get this program running is to enable it via Windows Security. Windows 11 does not enable Microsoft Defender Antivirus by default. You must manually do it. If you have another anti-malware program already protecting your Windows 11 PC, you can still allow Microsoft Defender to periodically check and scan your system for any threats.
---
Malwarebytes Premium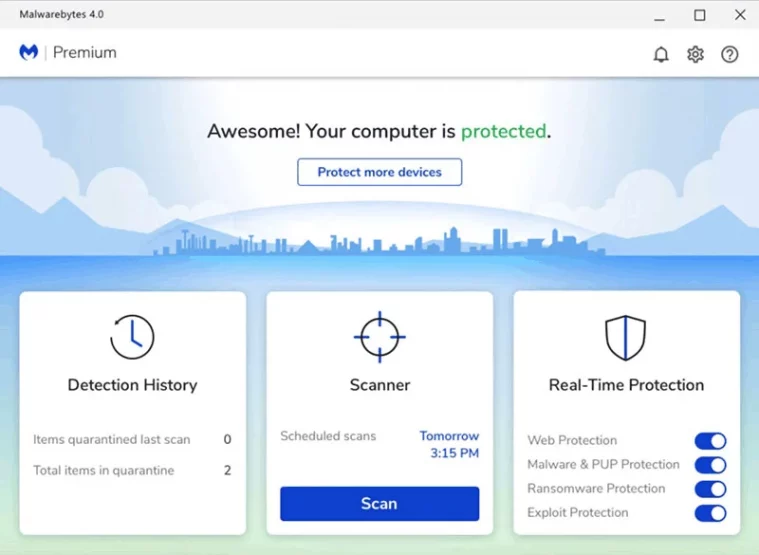 Malwarebytes was Malwarebytes Anti-Malware (MBAM) in 2006 – the inaugural year. This anti-virus program works on Windows, macOS, Android, iOS, and Chrome OS too.
The program offers a 14-day free trial period, after which, you can upgrade to Malwarebytes Premium by purchasing and thereby, subscribing to the solution.
Malwarebytes for Windows is an efficient anti-malware solution that scans and cleans your Windows 11 PC in real-time, and offers 24/7 PC, files, and privacy protection. It also shields your computer and connected networks from hackers, online scams, malicious sites, and ransomware.
You can protect a single device with Malwarebytes Premium at $3.33, and 5 devices at $7. Malwarebytes allows protection for a maximum of 11 devices or 20 devices. You can opt for a Malwarebytes Premium + Privacy package too that covers any number of devices. Though each plan is calculated per month, the total bill is an annual payment.
---
McAfee Total Protection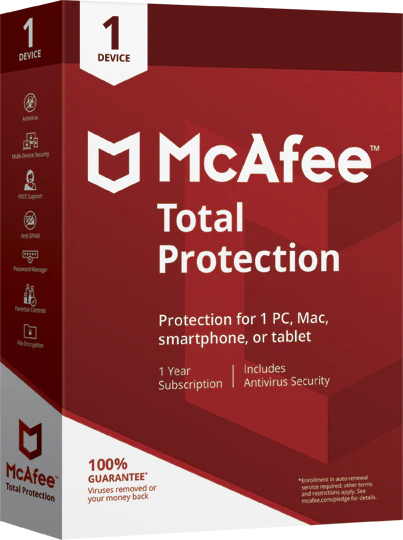 McAfee was the world's second-ever anti-virus software, just after G Data. Introduced in 1987, McAfee was initially McAfee Associates. Soon after, it became Networks Associates, and then Intel Security Group. The brand finally settled with McAfee Corp.
McAfee offers Total Protection to unlimited devices with the current product. All plans only allow for a single year's subscription that will need renewal after each year.
The individual's plan for McAfee's Total Protection secures personal files and your entire PC from hackers and cybercriminals. The plan assures award-winning anti-virus protection for your Windows 11 PC. You also get firewall protection, identity protection, a safe browsing space, a file shredder that ensures zero remnants of sensitive data, a password manager, and a PC optimizer amongst other facilities.
The one-year McAfee Total Protection subscription for an individual sums up to $35 for a single device. You can have multiple devices, that numerically maximize at 10 but can get unlimited as said before. There's also a family plan for this McAfee solution. This plan has three ranges – basic (protection for 5 devices at $40), pro (protection for 10 devices at $50), and ultimate (protection for unlimited devices at $70).
---
NortonLifelock Norton 360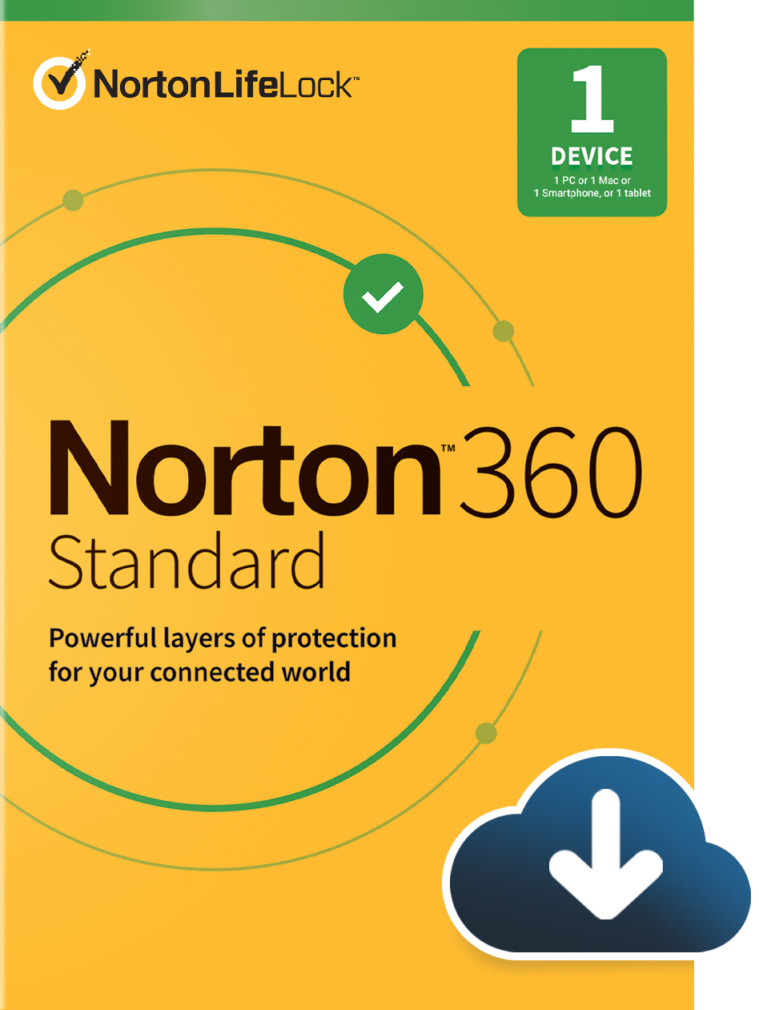 NortonLifeLock is an American cybersecurity software tech company and service provider. Formerly, this brand was known as the Symantec Corporation. It acquired the change as recently as/from 2019.
NortonLifeLock currently offers its own versions of Norton 360 that provide both cybersecurity and LifeLock protection; identity security.
Norton 360 by NortonLifeLock offers a Standard and a Deluxe plan with almost the same facilities. With the NortonLifeLock Norton 360 Standard plan, you can protect 1 device – either a Mac, Windows PC, or a smartphone/tablet for 1 year at $10.66. The plan provides protection against malware, viruses, and ransomware along with a firewall for your Mac or PC. You also get a 10 GB PC backup, a brand VPN, SafeCam, and a Password Manager with this plan.
The Deluxe plan works out for a maximum of 5 devices at almost $40, and the Deluxe 3 devices plan protects up to 3 devices at $13.33. These plans offer the same facilities as the Standard plan but only with a couple of inclusions like Parental Control, higher Cloud Backup, and a brand new School Time feature.
---
Panda Free Antivirus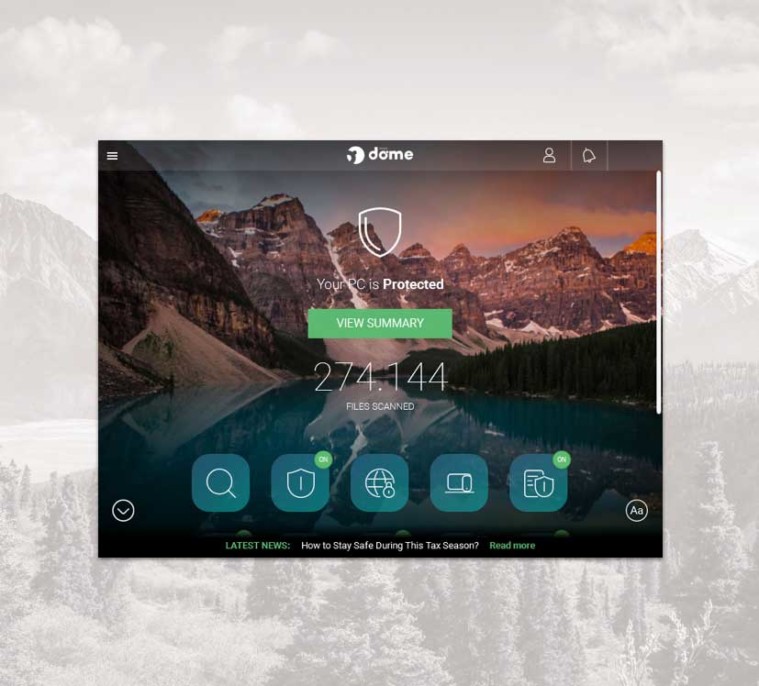 Panda Free Antivirus is an anti-malware solution by Panda Security. This solution detects and protects your PC from malware, trojans, spyware, worms, viruses, hackers, and dialers.
Panda Security offers both free and paid or premium plans at affordable rates. But, according to AV-Comparatives, the free plan works out the best for your Windows 11.
Panda Free Antivirus promises to secure your PC from viruses and scan all external devices such as USB devices. You also get 150 MB of free VPN per day. This Panda Security plan is limited but is effective at safeguarding your Windows 11 PC.
The Panda Essential Antivirus plan provides all that the free plan does, with the addition of a firewall, real-time protection for Mac and Android devices, plus saves your WiFi networks from hackers and pryers at $3.19 per month.
With the Advanced plan that costs around $4.27, you get the facilities of both the Free plan and the Essential plan along with Parental Control, identity protection, and protection against ransomware attacks and other threats.
The Panda Complete Antivirus plan adds on to all three plans with a Data Shield, Password Manager, and a Cleanup Tool at $6.4 per month. And the final, Premium plan provides it all, in addition to a Premium unlimited VPN, unlimited tech support, and an update manager at approximately $11 per month.
---
Total AV Total Security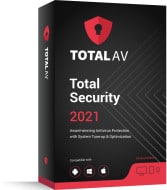 Total AV is a cyber and computer security software brand that offers solutions to tackle malware, viruses, and protect various aspects of the computer. It also shields the system from external and internal threats – both new and ongoing.
The Total Security plan by Total AV effectively protects your computer from a range of threats and offers a bunch of beneficial features including ad-blocking and password management.
Total AV's Total Security plan is one of the company's three products. The other two are Antivirus Pro and Internet Security. AV-Comparatives recommends Total Security for your Windows 11 because this plan ensures total online protection. You can browse faster, block out ads, and disable invasive notifications, among other facilities such as uninterrupted streaming and a worldwide server network.
At $59 on an annual bill ($149 if the current offer expires), Total Security can secure up to 6 devices and fight trojans, malware, phishing attempts, ransomware attacks, scams, and other viruses. Alongside real-time anti-virus protection, this plan also offers a disk cleaner, system cleanup tools, a password vault, PUA protection, and Cloud scanning. Upon purchase, you also receive an additional license.
---
Total Defense Essential Antivirus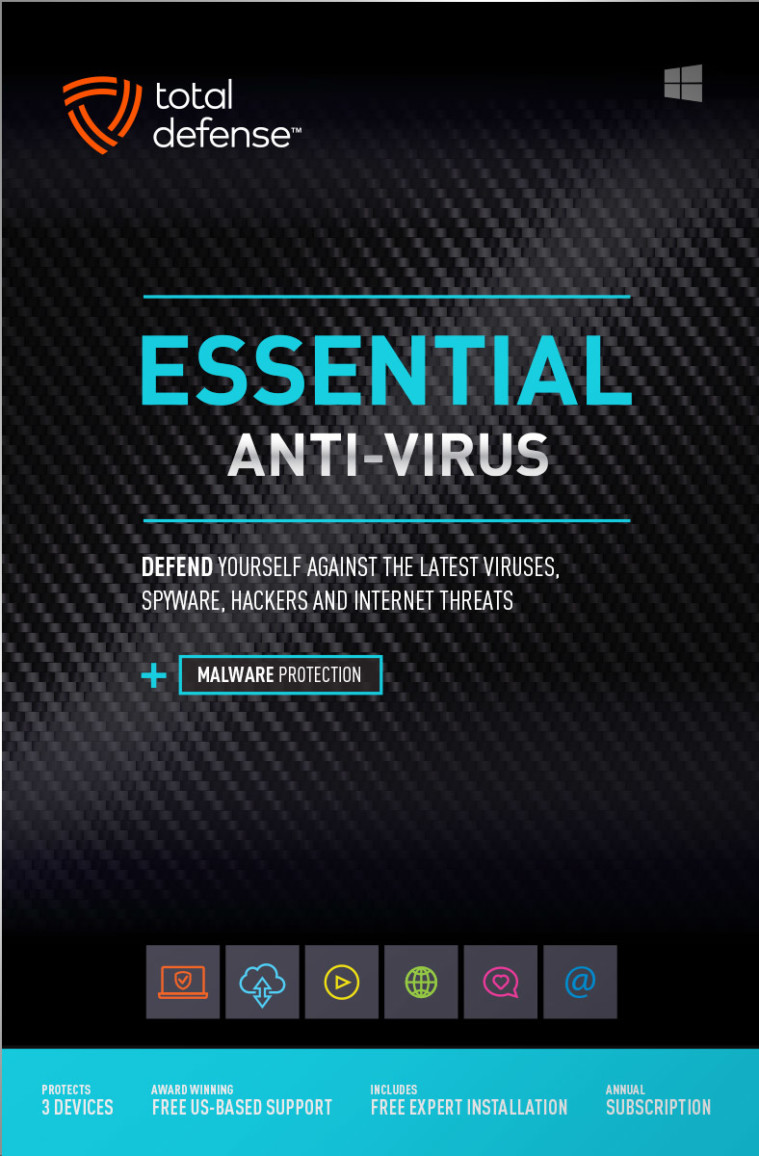 Total Defense is yet another anti-virus solution provider that offers two plans – the Antivirus plan and the Internet Security plan. AV-Comparatives suggests using the Total Defense anti-virus solution for better and safer computer protection.
The Total Defense Essential Anti-Virus product assures real-time protection against malware, viruses, ransomware, and spyware on a minimum and maximum of 3 devices. The plan provides several layers of security to your PC and offers a better level of threat-scanning too. Your PC will indulge in a new advanced scheme of threat protection, automatic update, free upgrades, and regular well-being reports with this program.
This product offers a 30-day free trial period, after which, you will need to subscribe (pay) for a year, 2 years, or at the max. 3 years, to use Total Defense Essential Anti-Virus. Currently, they're running some good deals on their prices with a 33% discount on all subscriptions. The first year's subscription amounts to $30, payment for 2 years comes up to $70, and for 3 years, it's $100. There's the same trial period for all three spans.
---
Trend Micro Internet Security

Trend Micro, the Japanese-American computer security software tech company produced Trend Micro Internet Security. This plan is known as Virus Buster in Japan and PC-cillin Internet Security in Australia.
Trend Micro guarantees PC protection along with better, faster, and smoother PC performance with this product. They offer three broad products, of which, Trend Micro Internet Security is the better option for your Windows 11.
Trend Micro's Internet Security plan is exclusively a Windows cybersecurity software. It protects a maximum of 5 devices, all in real-time. Online scams, ransomware attacks, and privacy invasions are some of this plan's top facilities. The product also offers its own financial security with Trend Micro Pay Guard. Other features include child safety online, social media privacy protection, advanced AI learning, and system fixes and optimization.
Currently, the company's running an online combination plan that includes the service with the software – and by that, additional features and services. This plan amounts to around $60, while the "Software only" plan is about $40.
---
VIPRE Advanced Security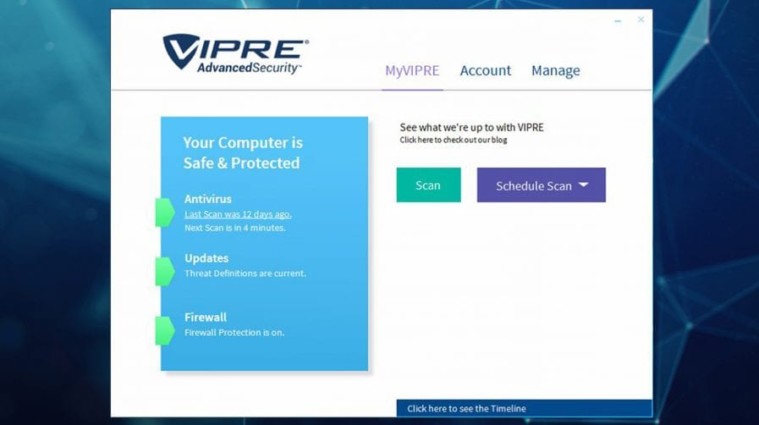 VIPRE, also known as VIPRE Email Security or VIPRE Security is a cyber security software brand that provides computer security related services.
VIPRE's Advanced Security is one among four of the company's computer security services. This solution is globally rated the highest on the list.
VIPRE Advanced Security offers advanced computer security against viruses, malware, trojans, spyware, exploits, and rootkits, etc. It's also an assuring shield on the internet as it protects you and your computer from malicious sites, suspicious attachments, email, and other online threats. The solution also has a firewall that effectively filters the internet traffic and lets in and out only the good.
Subscription to this product is for 1 year. You can protect a maximum of 10 PCs or Macs with VIPRE Advanced Security. A single device costs bout $20. Five devices are protected at $24, and 10 devices at $30. There's a trial period for every subscription.
---
Regardless of whether your system is suffering, an anti-virus solution is always recommended. Technology too believes in prevention than cure, this way. We hope you found the best anti-virus for your Windows 11 PC from our list of only the best going by the AV-Comparatives standard.