How to bypass "App Over 150 MB" error on App Store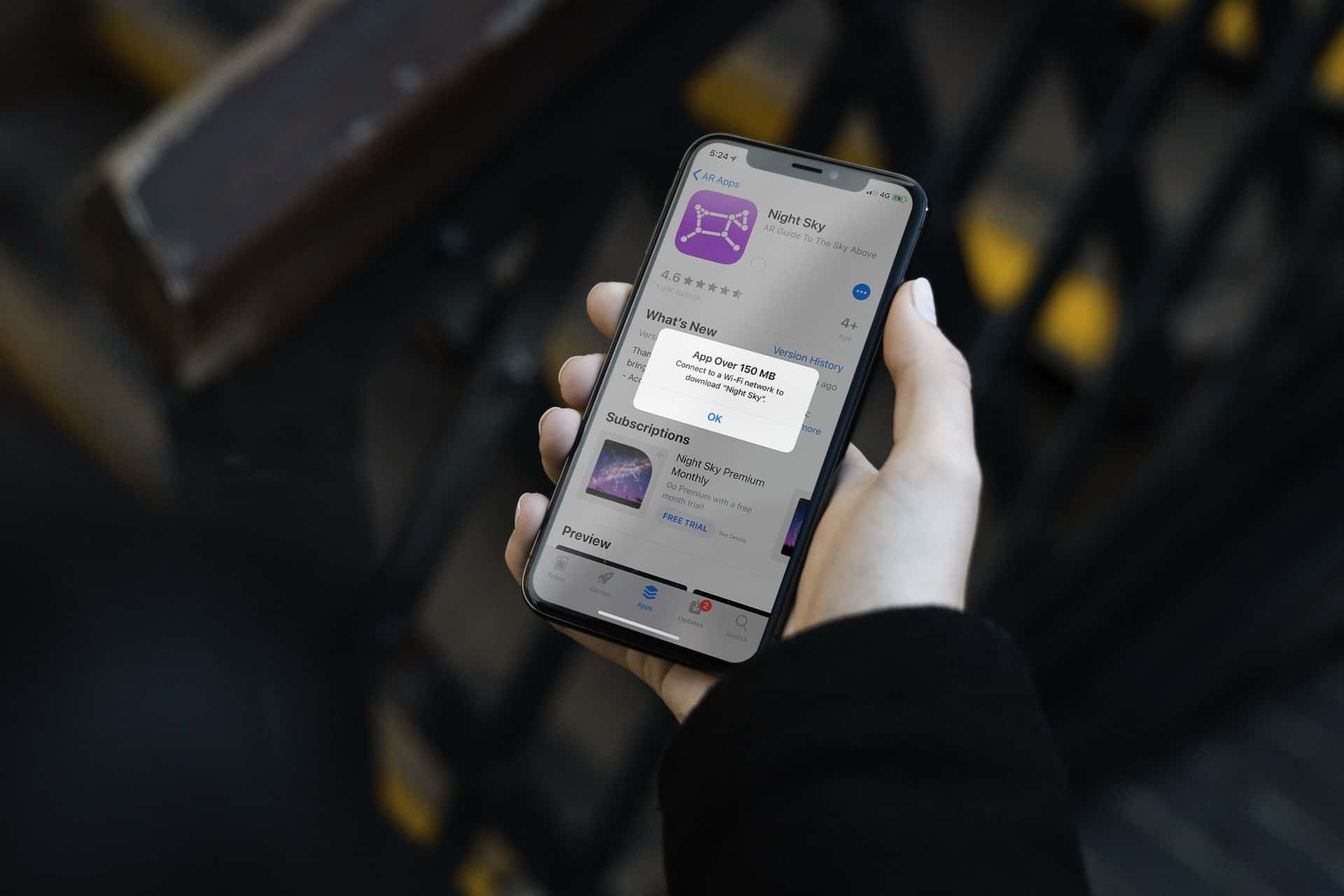 If you're running iOS 12 on your iPhone, you might encounter the error "App Over 150 MB" whenever you try to download an app from the App Store over Mobile Data with a size larger than 150 MB.
The downloading limit for apps over Mobile Data isn't new on iOS 12, of course. The limit has been around for quite some time on iOS. It's just that on iOS 12 the warning text has slightly been modified to "App Over 150 MB" from "This item is over 150 MB" on iOS 11.
Unless you connect to a WiFi network, your iPhone won't let you download apps or games larger than 150 MB in size over Mobile Data. But there's a way to bypass this limitation. The workaround isn't very pretty, but it gets the job done. It lets you download Apps over 150 MB on your iPhone and iPad over the Mobile Data connection.
How to download Apps Over 150 MB from Mobile Data on iPhone
Open the App Store, and try to download a large app (over 150 MB) over Mobile Data. You'll get the "App Over 150 MB" error. Tap Ok.

The app icon will appear on your homescreen grayed out with a Waiting… status. When you connect to WiFi, it'll resume download, but we'll force it to download over the Mobile Data.

Go to Settings » General » Date & Time.
Turn Off the toggle for Set Automatically.

Tap the Date which appeared after toggling off automatic setting.

Set the Date manually to 2-3 days forward.
└ For example, If today is 28th June, manually set the date to 1st July instead.

Go back to Home screen and wait for a few minutes. The app we put on download in Step 2 will begin to download over Mobile Data despite its size.
Once the app is downloaded, be sure to go back to Settings » General » Date & Time, and toggle Set Automatically to On again.
Note: While this workaround currently works for bypassing App Over 150 MB error in the App Store. There's no guarantee that Apple won't patch it in future iOS updates.
---
If the trick above doesn't work for you, let us know in the comments section below.