Google Meet has been an indispensable source of help during these unprecedented times. It's helped us keep our connection with others alive and carry on with our day to day lives without having to step out. You can have your office meetings, classes for school, or just a social rendezvous using Google Meet.
But moving to the virtual structure hasn't been easy. And for teachers and students who have never used such a service before, it can be daunting. A lot of questions are bound to come to mind.
One such thing the students worry about is can the teacher see their screen on Google Meet, especially when they're using the school account to attend the classes. Students have a lot of reasons to worry about something like this. Although you shouldn't do this, it's safe to say that a lot of the times, kids are not paying attention in the class.
The word mischief follows the word kids. So, whether you have a tab opened in your browser that you shouldn't, or you're talking to your friends on another app (but on Google Meet, the teacher can see the chat), or whatever it is you're planning to do, you can relax that your teacher cannot see your screen. Not unless you are sharing it. And you're unlikely to share it by accident, so you're pretty safe.
But if you do need the teacher to see your screen, you'll have to share it. Click on the 'Present Now' option on the meeting toolbar to share your screen.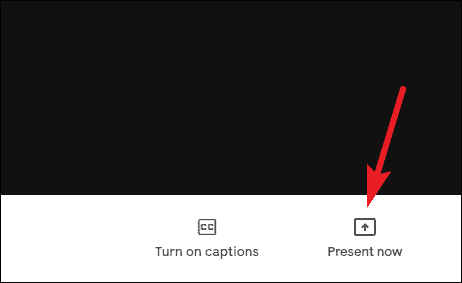 A menu will appear. You can either share your entire screen, an application window, or just a Chrome tab. Click on the one you want to share.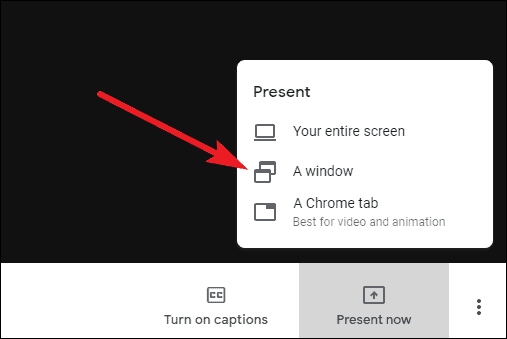 Then, based on what you chose, you'll need to further select what you want to share. If you chose 'Your entire screen', the sharing session will start immediately. But if you chose 'A window' or 'A chrome tab', you'll need to further select which window or tab you want to share.
---
If you were trying to find out how to share the contents of your screen with your teacher, well, you found it. But if you were instead trying to find out whether or not you'll get caught while doing something else during the class, a word to the wise. You should refrain from it while you're attending the class. It's likely that your teacher is already having trouble transitioning to the video class set up, they shouldn't have to worry about whether the students are even listening.