Spotlight is an integral part of Apple's ecosystem. No matter which device you're on, Spotlight makes it easy to navigate your device and find apps, people, documents, notes, information, etc. on it. Apple introduced Image Search in Spotlight last year on iOS, but unfortunately, Mac users were left in the lurch.
But Image Search has finally made its way to Mac this year with macOS Ventura. Here's a complete breakdown of the feature and how you can disable it if you find that it isn't your cup of tea.
How Image Search in Spotlight Works
Spotlight now features Enhanced Image Search on Mac which takes the image search even a step further from when it was introduced on iPhone last year. You can find images not only in Photos, but also in Messages, Notes, the Finder, and even the web right from Spotlight on your Mac.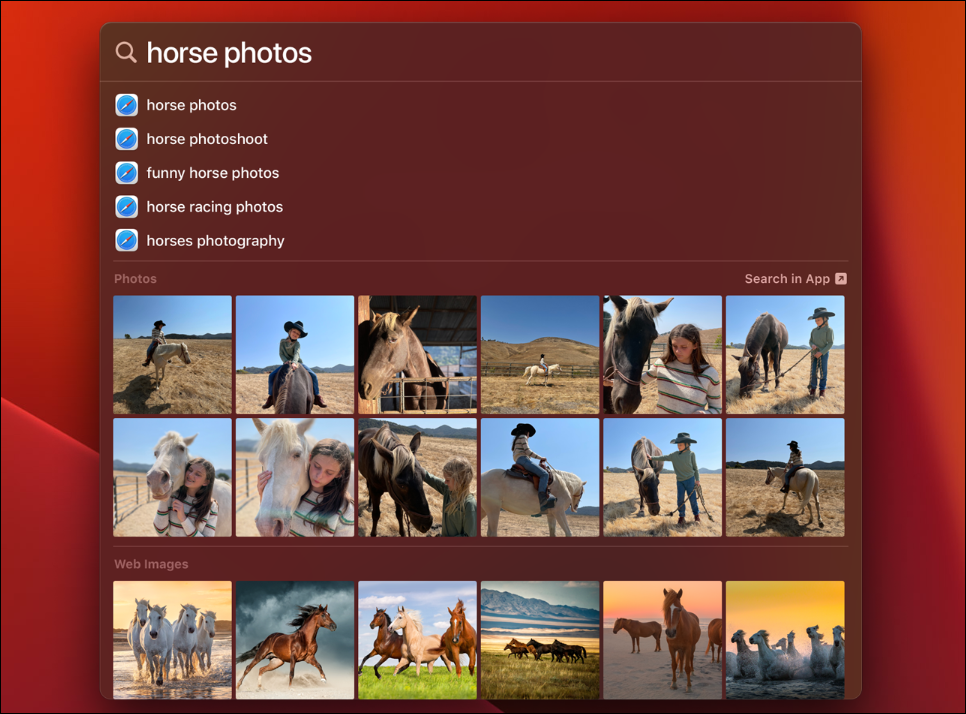 To find these images, you can use search by locations, scenes, or things in the photo like dogs, flowers, cars, etc. Thanks to the Live Text technology, you can even find a photo based on the text in it. Live text can only find photos that are stored locally on the device, though.
Note: Web image search is only available in German (Germany), English (Australia, Canada, India, Singapore, UK, U.S.), Spanish (Spain), French (France), and Japanese (Japan). Whereas Live Text search is only available in English, Chinese, French, Italian, German, Japanese, Korean, Portuguese, Spanish, and Ukrainian.
Even though the feature sounds simple, it'll completely change the way you find an image on your Mac. Let's see Image Search in action on Mac for further clarity. Say I want to find a photo from a trip I went to, somewhere in the mountains. Before Image Search, I would have had to manually scroll through my photos to find the image I want to.
But now, I can use Spotlight. Here's how to use it: Open Spotlight search by either clicking the 'Search' icon from the menu bar or by using the Command + Space keyboard shortcut.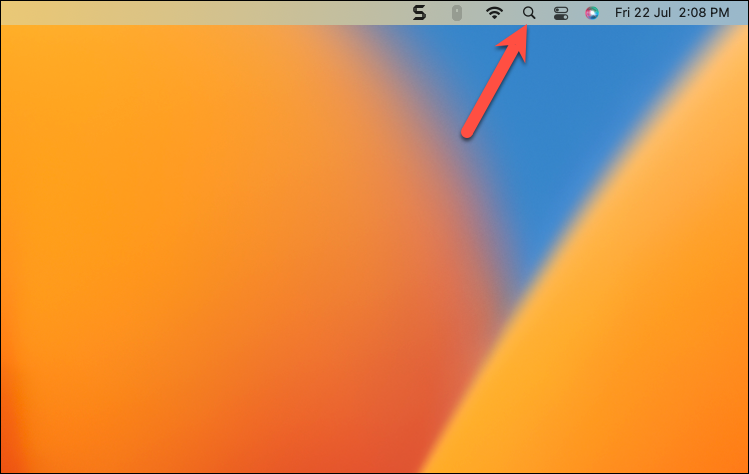 Then, type 'Mountains' in the Spotlight search. Along with other results, one category would show images from the Photos app or other apps like Notes, Messages, etc. if it finds anything. To see all the images, if there are more, click 'Show More' if there are more search results.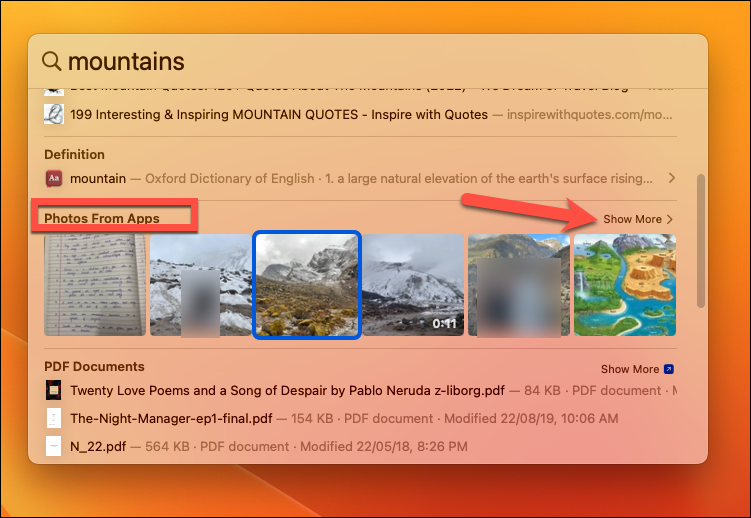 The spotlight would show any photos with mountains in the picture – prominently or in the background – or with the text "mountains" in them. You can also preview a search result in Ventura by selecting it and pressing the Spacebar from the keyboard. Or you can open it in the corresponding app.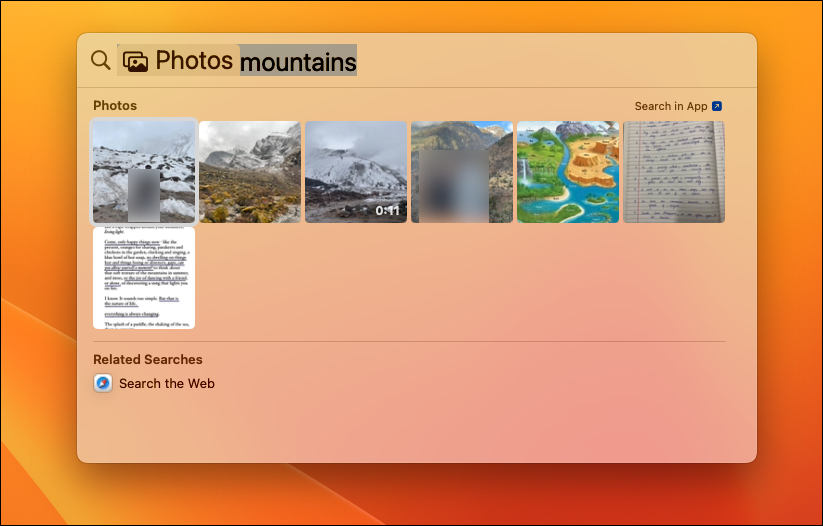 That's the magic of Spotlight; it makes finding an image awfully easy. Image search in Spotlight is on by default in macOS Ventura. But if you don't want to use it, here's how you can disable it.
Disabling Image Search in Spotlight
With Image Search, there are also some concerns. The first and foremost is the invasion of privacy. There are times when a photo popping up in the Spotlight while searching for something is undesirable.
Let's say you or someone else is searching for a contact on your phone and their photo from your Photo Library pops up. But you didn't want a private photo showcased in front of everyone else. Other times, photos are unnecessarily cluttering the search results. Fortunately, disabling image search in Spotlight is a piece of cake.
Open the 'System Settings' app on your Mac.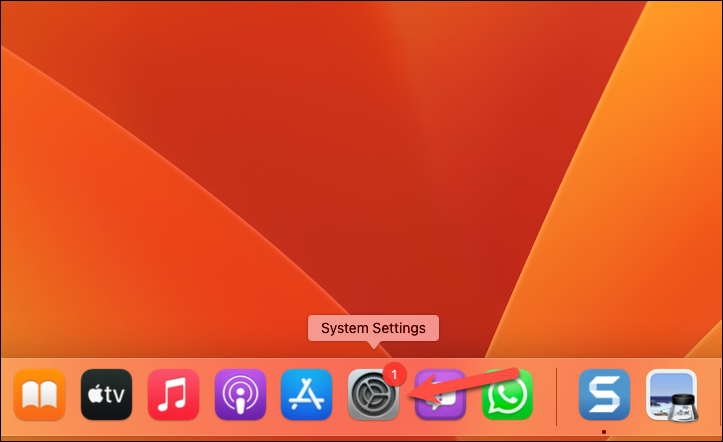 Then, go to 'Siri & Spotlight' from the navigation menu on the left.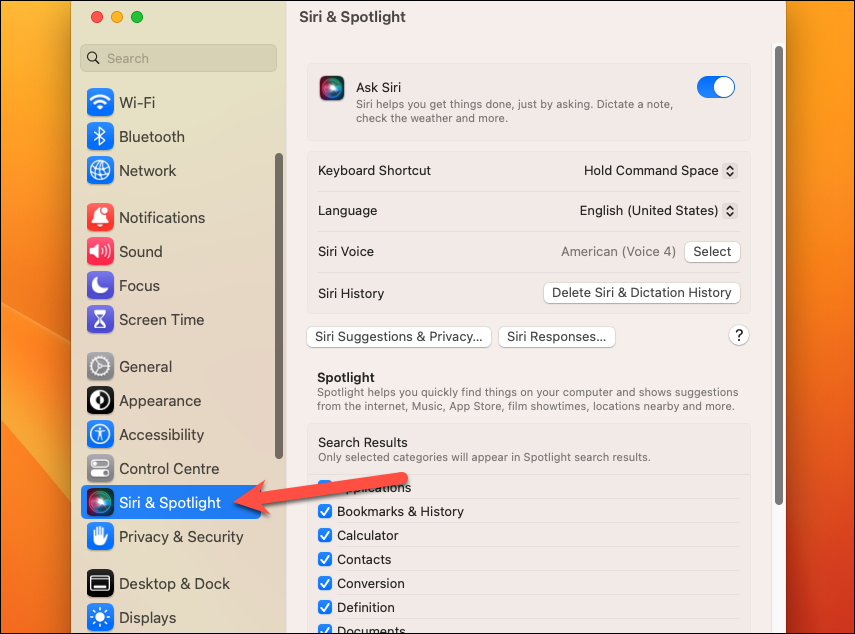 Under 'Search Results' in the Spotlight section, scroll down and uncheck the option for 'Images' from the categories that appear in search results. Also, uncheck the option for 'Movies' if you also don't want any videos to appear in the search results.
Note: Web Images aren't disabled when you disable Image search in Spotlight.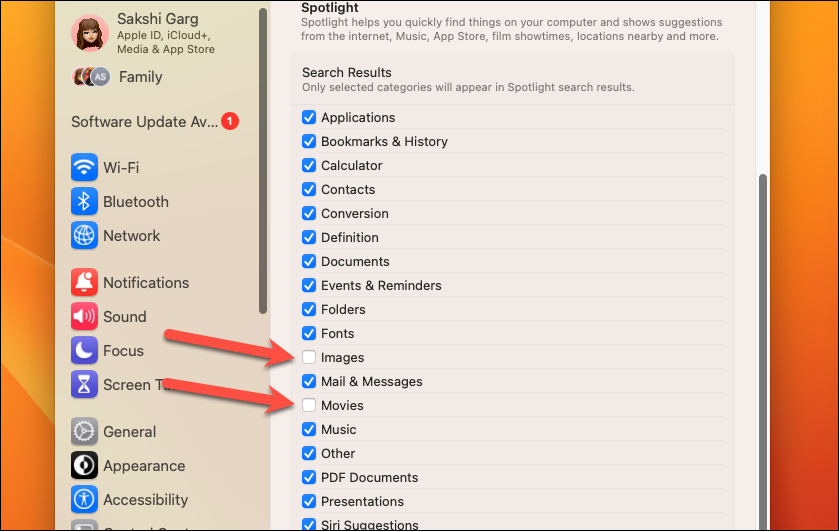 And that's it. Photos and videos won't appear in the Spotlight search results anymore until you enable them again.
What If You Only Want to Hide Some Photos from Spotlight?
Hiding selective photos from Spotlight search isn't possible through the way of settings. It's an all-in or all-out kind of situation. But if you only want some photos/ videos to not appear in Spotlight but also want to be able to use the feature, there's an alternative.
You can hide those photos/ videos in the Photos app. Contents of the hidden album do not appear in the Spotlight. Moreover, the hidden album is even password protected in macOS Ventura. That's all the more reason to start using it if you were refraining from using the album until now due to the lack of true secrecy that it couldn't afford.
To hide a photo on your Mac, go to the Photos album and navigate to the photo you want to hide. Then, right-click the photo and select 'Hide 1 Photo' from the context menu. You can also hide multiple photos.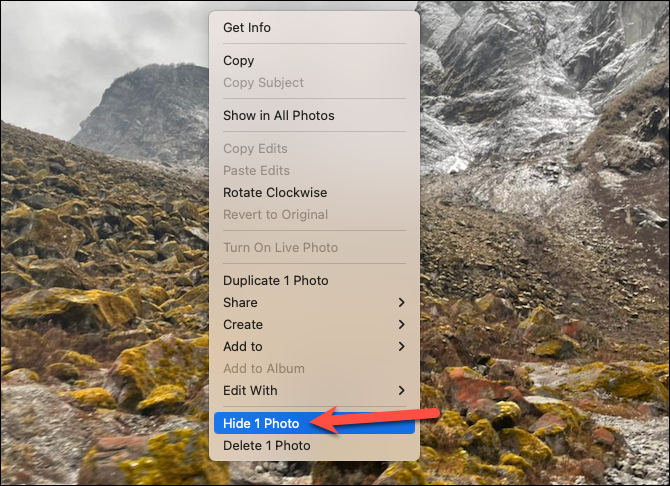 ---
Image Search in Spotlight can streamline the experience of working on your Mac. But whether or not you want to use it is entirely up to you. If you find that it's not your cup of tea, disabling it is extremely easy. So, if you have privacy concerns, go right ahead and disable it.