When Microsoft first introduced Windows 11, it removed the 'Never Combine' feature from the Taskbar. With the removal of the feature, the app icons for multiple open windows of an app are automatically combined. However, some users like to have separate icons for separate instances of the open app for quick navigation. Users had to resort to third-party apps to get this functionality back, which was not ideal for most.
Fortunately, the company has finally reintroduced it on account of numerous requests from Windows Insider users. The appearance of Taskbar buttons can now be changed from the Settings app easily. Seriously, it's so simple that it's almost criminal. Keep on reading, and you will be done before you know it.
Enable Never Combine Taskbar Buttons from Settings
First, head to the Start Menu and click on the 'Settings' tile to proceed.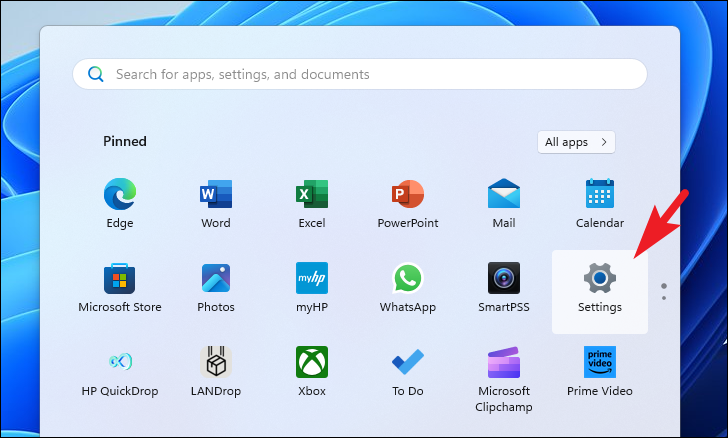 After that, click on the 'Personalization' tab on the left sidebar.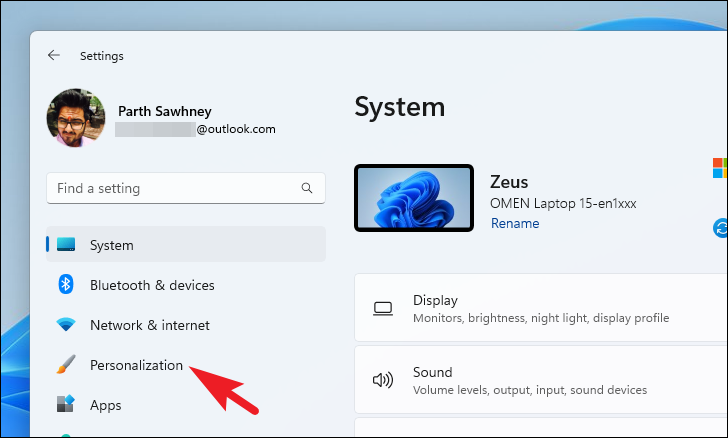 Then, from the right section of the window, click on 'Taskbar' to continue.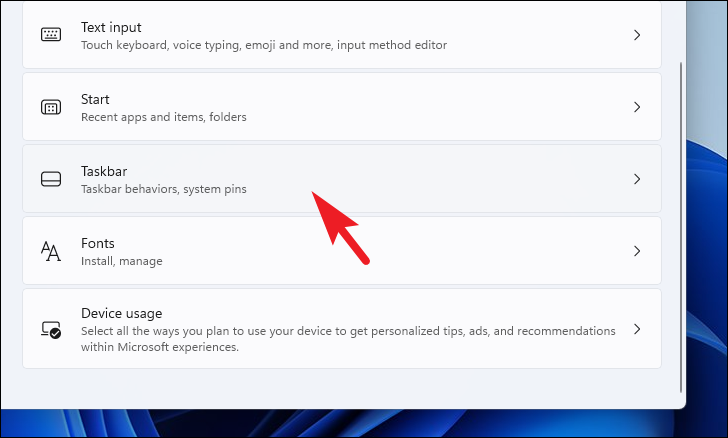 Now, click the dropdown menu following the 'Combine taskbar buttons and hide labels' option and select 'Never'.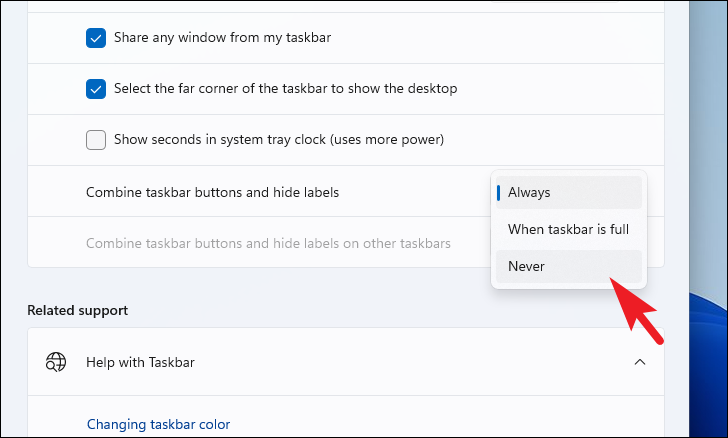 That's it. The changes will be reflected immediately. All the open apps will now have separate tiles on the taskbar.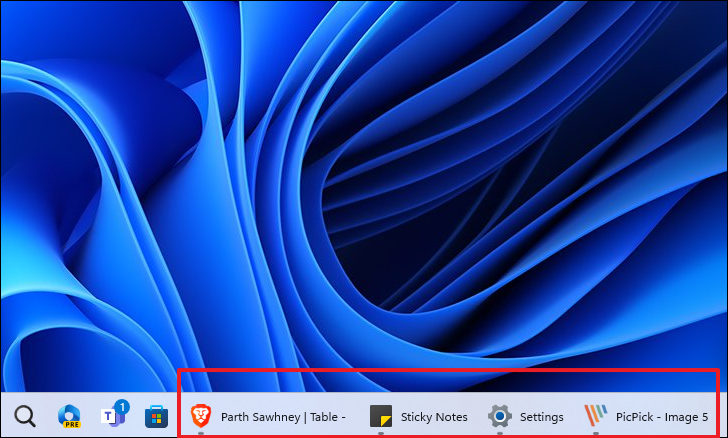 ---
Having separate buttons for apps on the Taskbar can help you switch faster among multiple windows of a single app. With the 'Never combine' functionality back in Windows 11 settings, you can configure this behavior in a jiffy!