Talking on your iPhone handsfree is liberating when your hands are busy with other tasks. And Siri has always been adept at starting phone or FaceTime calls. However, disconnecting the call takes out all the fun as it requires you to physically do that.
Fortunately, iOS 16 is finally changing that. You can now ask Siri to hang up the call for you, not taking away anything from your hands-free experience. Siri can end both phone and FaceTime calls. However, the only caveat is that the people on the other end of the call will be able to hear you asking Siri to disconnect the call. But in calls where that's not going to be a problem, you can finally enjoy a completely hands-free experience.
The feature is available on iPhone 11 or newer devices. But it is also available for older devices when they're connected to AirPods or Siri-enabled Beats headphones/ earphones. Any voice input processing is also done on your device. So, you don't have to worry about any transcripts of your call being sent to Apple. Let's get on with it!
Enable and Use the 'Siri Call Hang-Up' Feature from Settings App
Before you start asking Siri to hang up your calls, you will first need to enable the feature from the Settings App as it is turned off by default.
First, head to the Settings app either from the home screen or the app library of your device.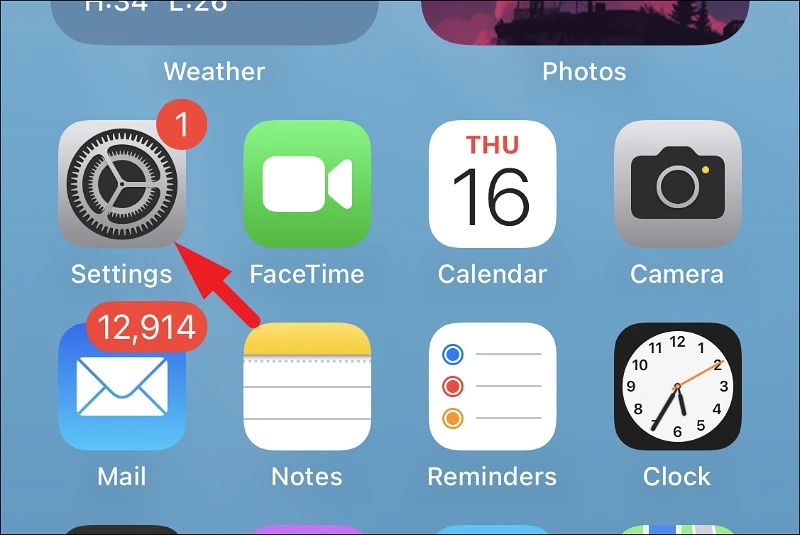 Then, locate and tap on the 'Siri & Search' tab from the list to proceed.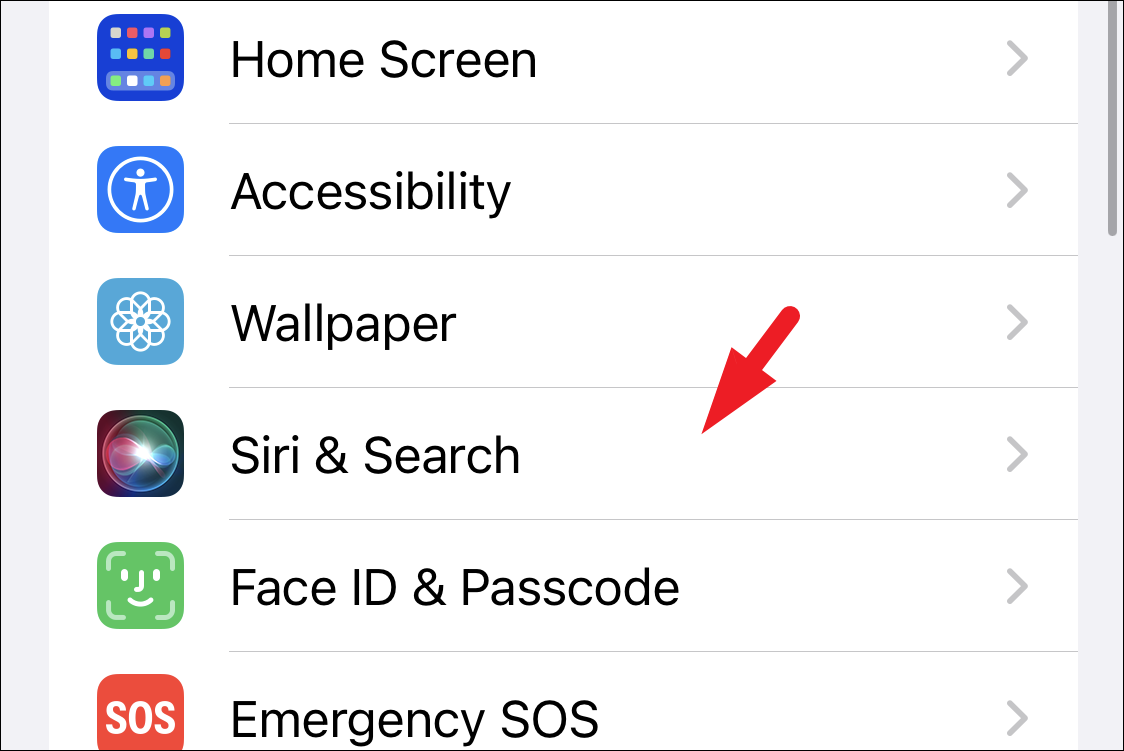 Next, tap on the 'Siri Call Hang-Up' option to continue.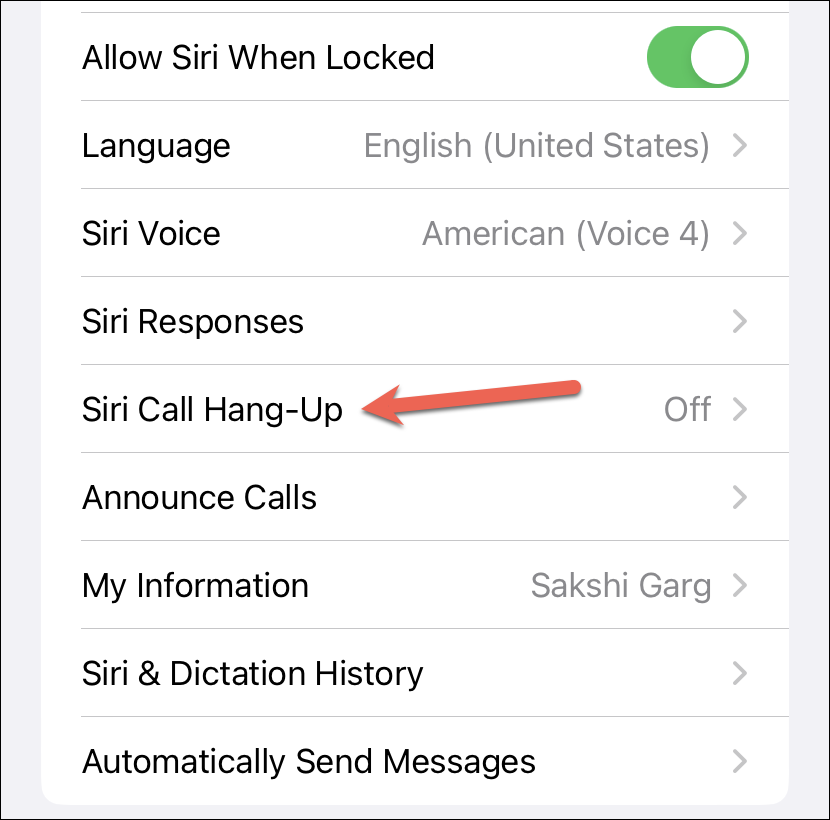 After that, tap on the toggle switch present on the page to bring it to the 'On' position to turn on the feature.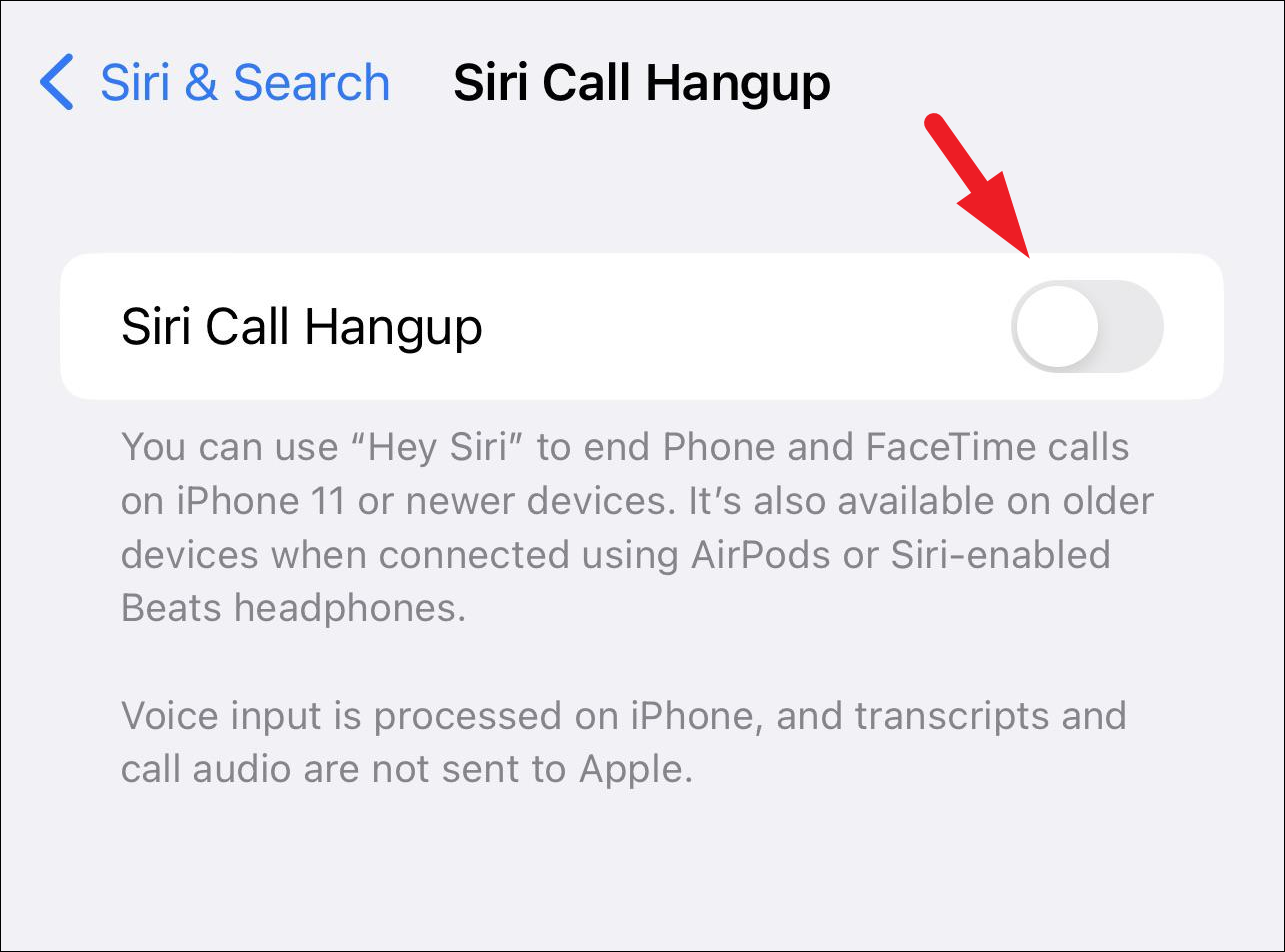 Once you have turned on the feature, you can simply ask Siri when you're on a call to disconnect it by saying "Hey Sir, Hang up".
---
The 'Siri Hang-up' feature can allow you to take the handsfree calling experience a step further by allowing you to end it just by voice command, unlike the traditional way. Now, next time you're on a FaceTime or phone call, let Siri do your bidding.