Apple introduced background sounds with iPhone last year. It's an accessibility feature that you can use to play ambient sounds like rain, ocean, stream, etc. to mask unwanted environmental or external noises. But Mac users were sorely left behind.
Now, with macOS Ventura, even Mac users can ditch third-party apps for their ambient sound needs. Targeted primarily to neurodiverse users, background sounds can help users focus, stay calm, or rest. There are a bunch of noises to choose from, like ocean, rain, stream, balanced sound, bright noise, and dark noise. These sounds can play continuously in the background and even mix into or duck under other audio and system sounds. Here's how you can use them on a Mac running macOS Ventura.
Using Background Sounds from System Settings
Open the redesigned 'System Settings' app on your Mac.
Then, go to 'Accessibility' from the navigation menu on the left.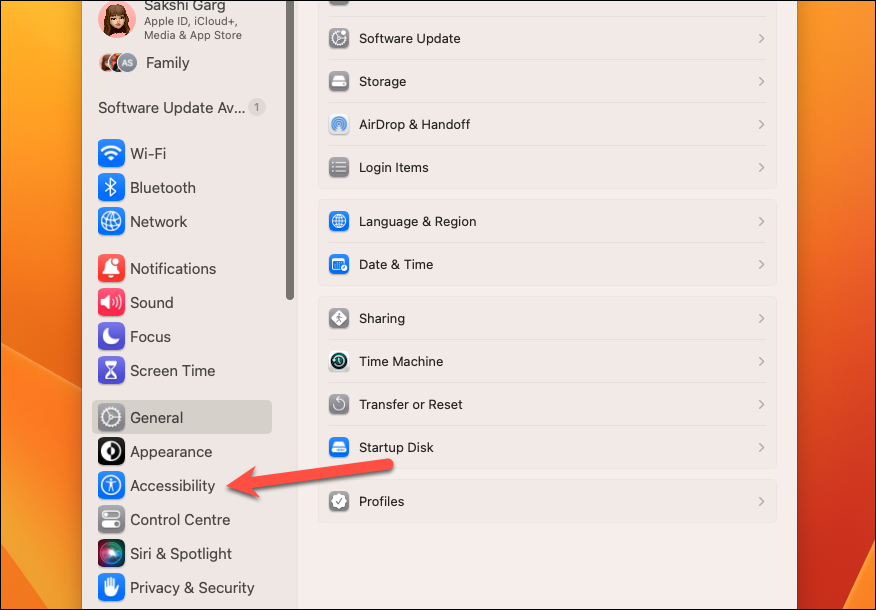 In the Accessibility settings, click the option for 'Audio' under the Hearing section.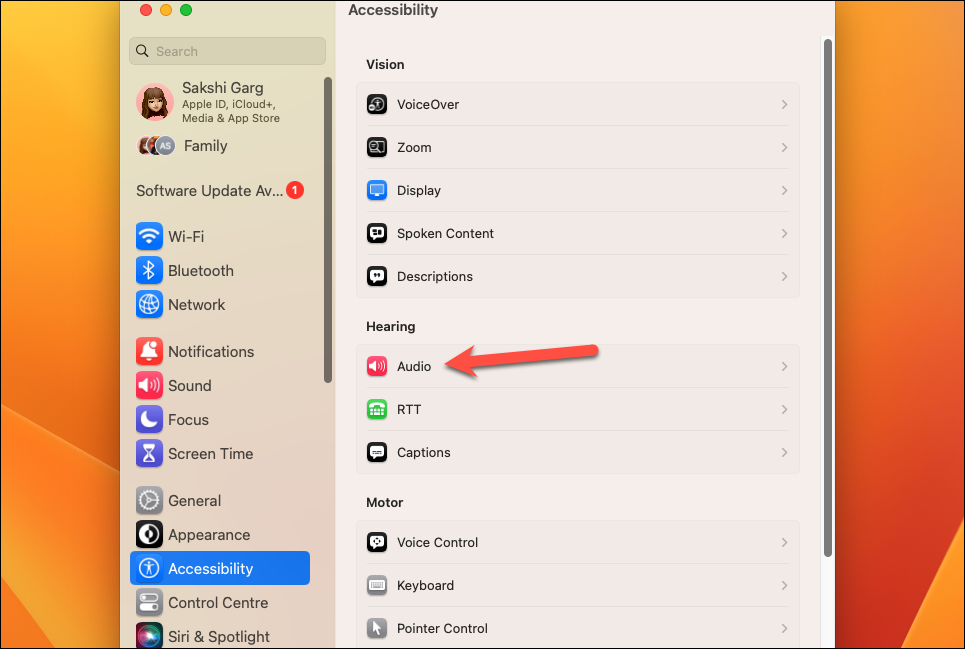 Under the Background Sounds section, enable the toggle for 'Background Sounds' to turn them on.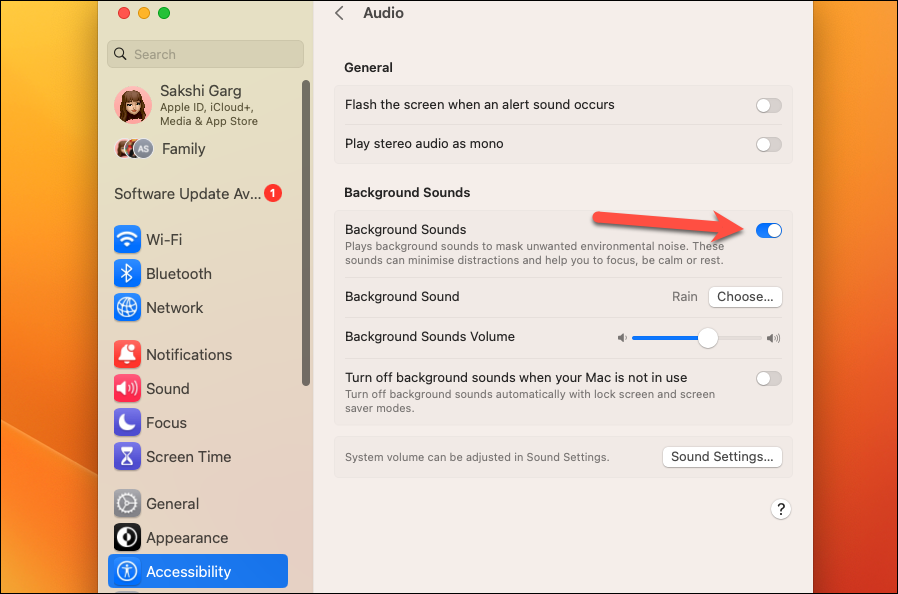 By default, the Rain sound will play. To change the sound that is playing, click the 'Choose' option on the right of the 'Background Sound' tile.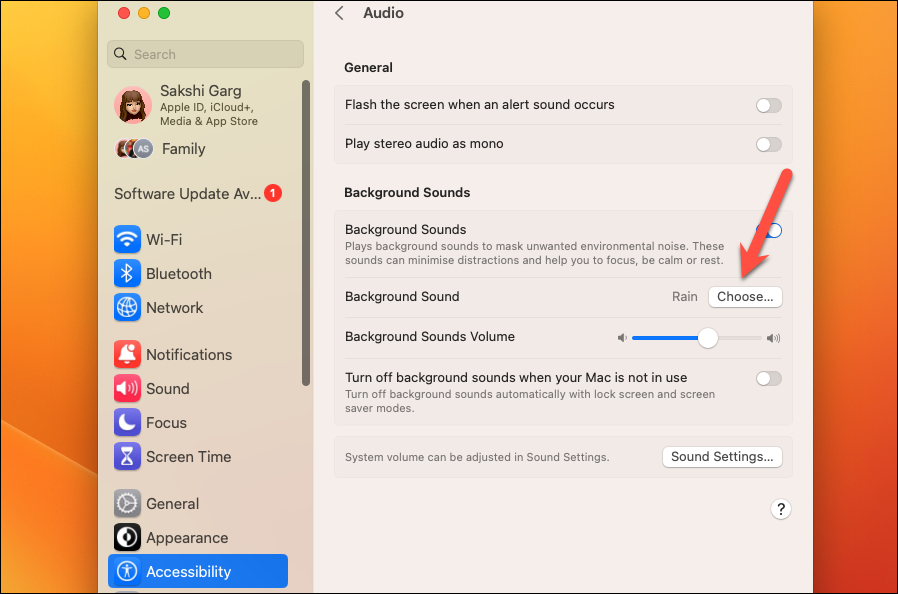 An overlay menu with all available sounds will appear. Click the sound you want to play to select it. Then, click 'OK'.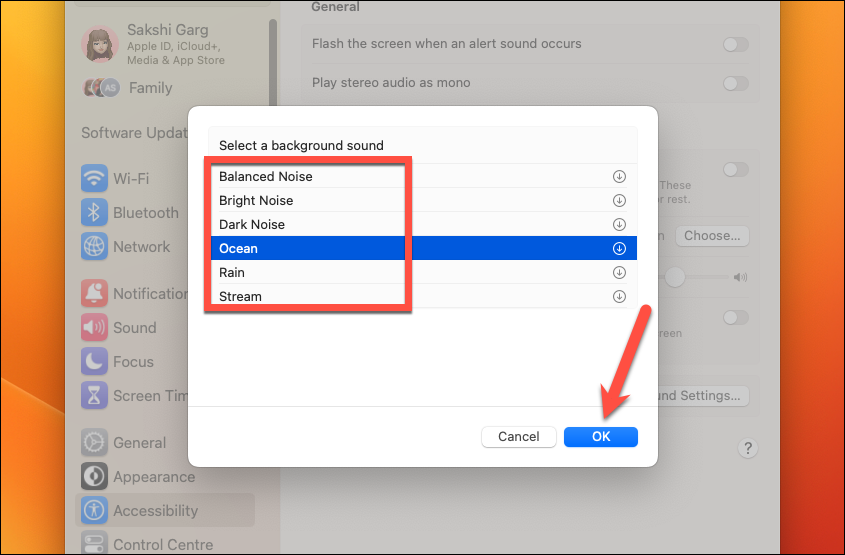 To adjust the volume of the background sounds, drag the slider beneath it to the left and right.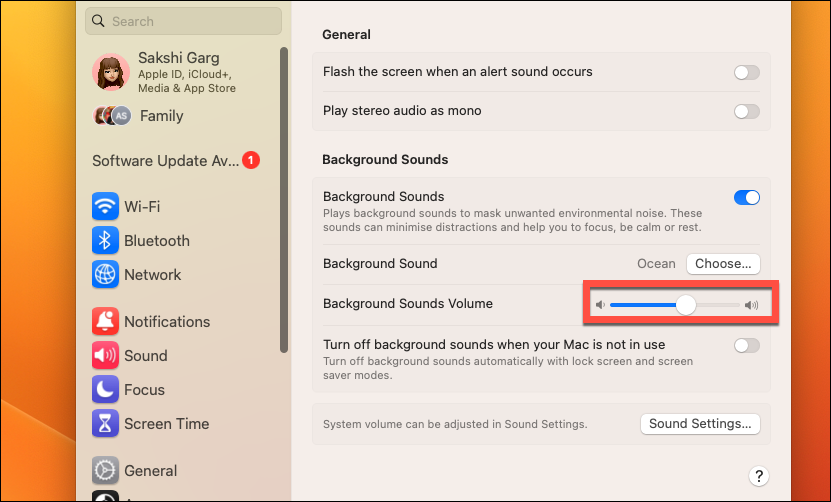 Then, turn on the toggle for 'Turn off background sounds when your Mac is not in use' if you want to turn them off automatically with lock screen or screen saver mode.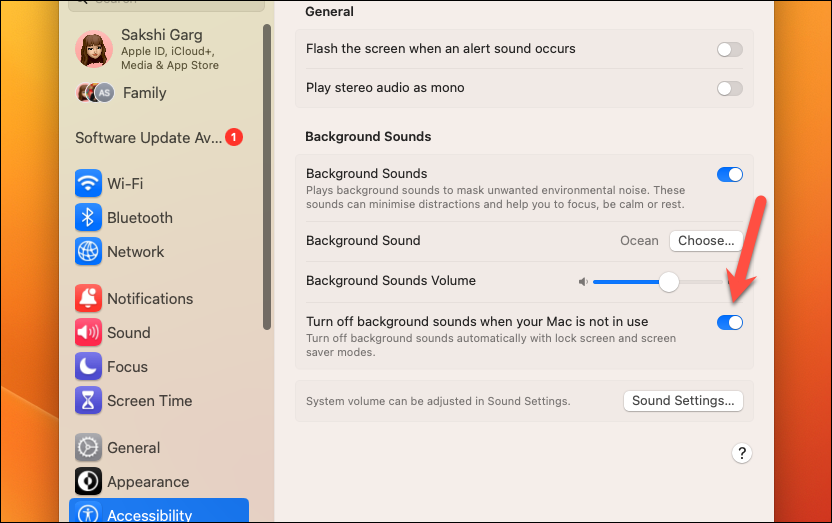 Unlike iPhone, there isn't an option to disable/ enable the background sounds when media is playing. Neither is there a separate volume adjustment slider. But if you play media while background sound is on, it automatically turns down a notch.
Now, background sound is a great feature, but if you have to dive so deep into the Settings every time you want to use it, you'll be put off of it for good in no time. While going to the settings is great when you want to tweak certain settings, like changing whether you want to play them when your Mac is locked or not, there's a quicker way to access it.
Use Background Sounds from the Menu Bar/ Control Centre
If you plan on using the background sounds feature often, using the Control Centre or the Menu bar is the most efficient way to access it. But first, you'll have to add the option to the Control Centre.
Open the System Settings app and click the option for 'Control Centre' from the navigation menu on the left.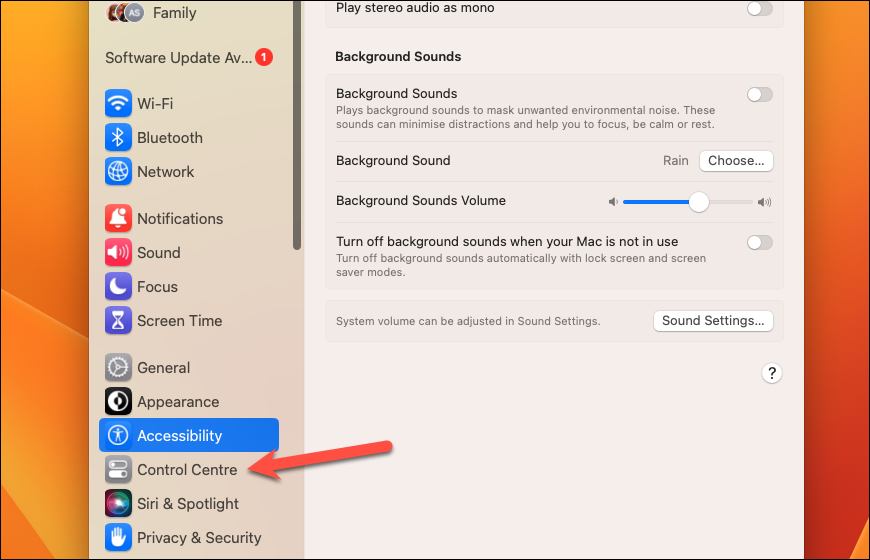 Then, scroll down and go to the 'Hearing' option. You'll see the options 'Show in Menu Bar' and 'Show in Control Centre' underneath it. Now, depending on where you want to add the control, i.e., in the Control Centre or Menu bar (or both), enable the toggle for the corresponding option.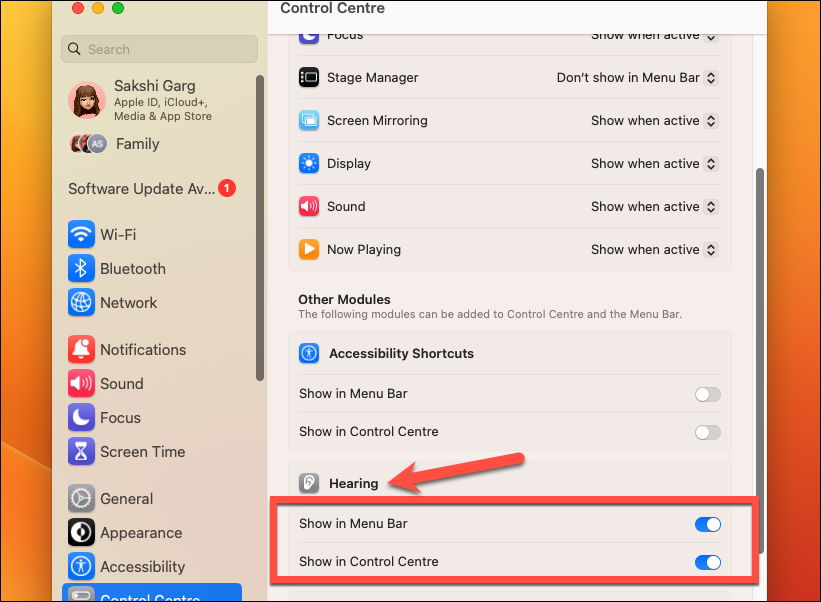 Now, go to the 'Hearing' icon on the Menu Bar or the Control Centre to enable background sounds and click it.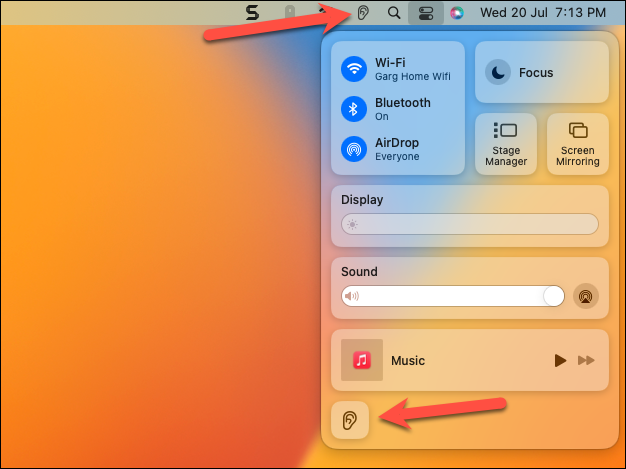 An overlay menu for Hearing will open. Click 'Background Sounds' to play the sound.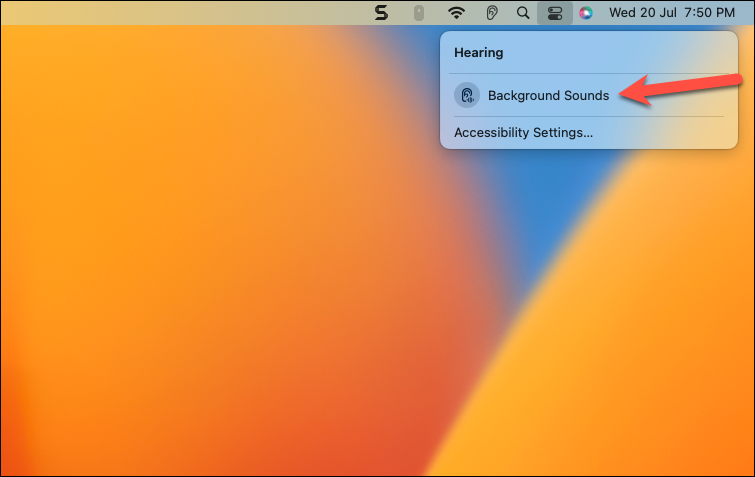 The 'Hearing' icon on its left will turn blue to indicate that you're playing background sounds. Options for changing the sound or the volume will also appear underneath it automatically from where you can change them easily at any time. Now, when you want to disable the feature, click the Hearing option again and click 'Background Sounds'; they'll turn off.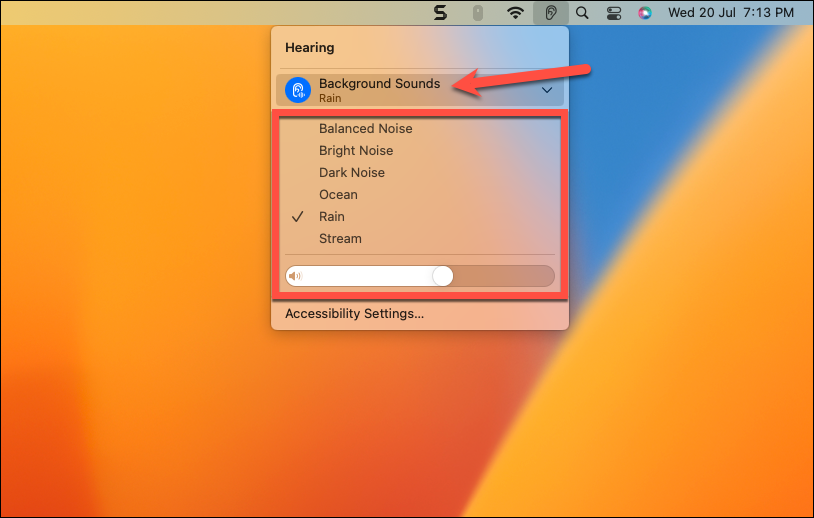 ---
Background sounds can be very helpful when you're having trouble focusing on the task at hand or when you need to calm down and take a rest but your mind seems to be working overtime. Now, you don't have to download any third-party apps and pay a premium price for a subscription to access these sounds on your Mac.