Being able to replace or blur your background in a virtual meeting is paramount these days since everyone is working from home. The idea of being embarrassed in a meeting because of your surroundings, of all things, was something not many people could have imagined. But all of a sudden, it became a reality. If it wasn't for Virtual Backgrounds, our meetings would have become a real disaster real soon.
Google introduced virtual backgrounds in Google Meet rather recently. And although it is quite easy to use most of the time, there are some confusing aspects about it. Like when some of your meetings have a background of their own accord. What's all that about? And how do you exactly remove it in the meeting? Let's sally forth and tackle these questions.
Why do some meetings have a Background automatically?
Google Meet remembers the background you chose in a previous meeting. So whether you chose to blur the background or replace it with a custom or preset image, if you had a virtual background at the time you left the meeting, Google would apply those settings for you in your next meeting.
It can be quite efficient for some people, while for others, it becomes plain annoying. Not everyone wants a virtual background in every meeting. After all, they can be quite taxing on your system. While you can't prevent Google Meet from doing this, you can easily remove it.
---
How to Remove the Background in Google Meet
You can remove a background from the previous meeting either before joining the meeting or during. You can also easily remove the background you applied in the current meeting during the meeting itself.
If Google Meet is applying a background from the previous meeting, you'll be able to see it in the preview window of the 'Meeting Ready' or 'Join now' page. To remove the background, click the 'Change Background' button on the bottom right corner of the Preview window.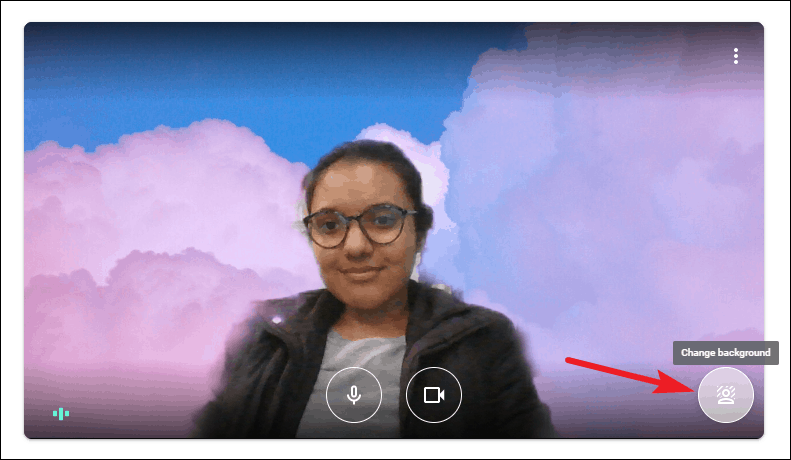 The options for changing the background will appear from the bottom of the screen. The tile for the background that is currently selected will be highlighted. Click the 'Turn off backgrounds' button to remove any background. Then, click the 'Join now' button.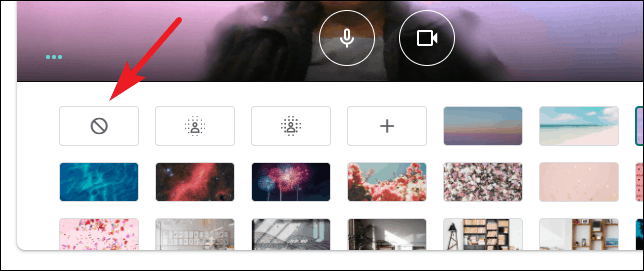 To remove the background during the meeting, click the 'More options' button (three-dot menu) on the right corner of the meeting toolbar.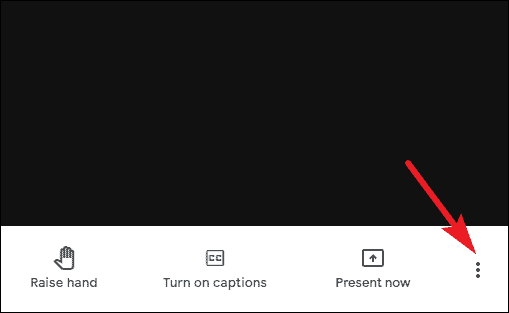 Then, select 'Change Background' from the menu that opens.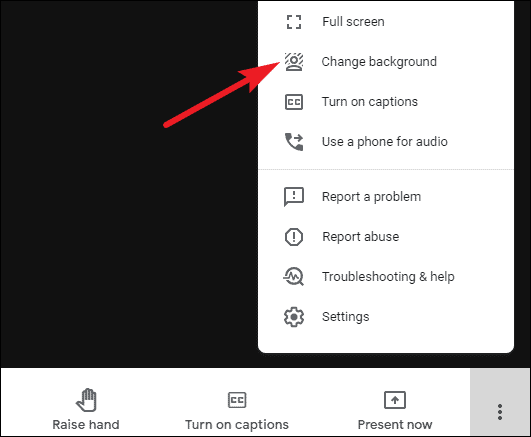 The background settings panel will appear on the right. Click the 'Turn off Background' option on the panel to remove any background.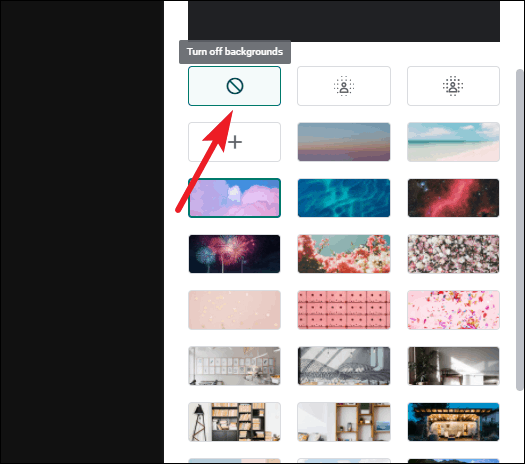 ---
Virtual backgrounds are a literal blessing, but that doesn't mean we want it in every meeting. For some meetings, the strain on the system is just not worth it. It's a good thing that removing them only takes a couple of seconds, otherwise they'd become a nuisance for some people real quick.