With iOS 15, Apple introduced Focus Status. To simplify, these 'Focus' modes allow you to receive notifications only from a set of apps defined by you when the particular mode is on. All notifications from other apps go straight to Notification Summary, apart from the notifications deemed as Time-Sensitive.
To avoid any miscommunication, you can let people know that you do not wish to be disturbed. You simply need to enable the 'Do Not Disturb' Focus mode and make sure the 'Share Focus Status' toggle is enabled on your iPhone.
Now, when they text you on iMessage, they will be subtly informed that you have the aforementioned Focus mode active on your iPhone. But if it is an emergency and the other person sends you multiple texts, they can choose to ignore the 'Do Not Disturb' guidelines and deliver the message to you with an audio and visual chime to get your attention.
In this guide, first, we will showcase how you can enable the 'Do Not Disturb' Focus mode and then how to make sure it is being shared with your contacts. Along with that, you will also learn how you can tweak it for your ease of convenience.
Enable 'Do Not Disturb' Focus Mode
There are multiple ways you can enable Focus Mode on your iPhone, you can either simply pull down the Control Centre from the top of your iPhone, or you can ask 'Siri' to turn it on for you.
To enable the Focus mode from the Control Centre, pull down from the top right corner of the screen.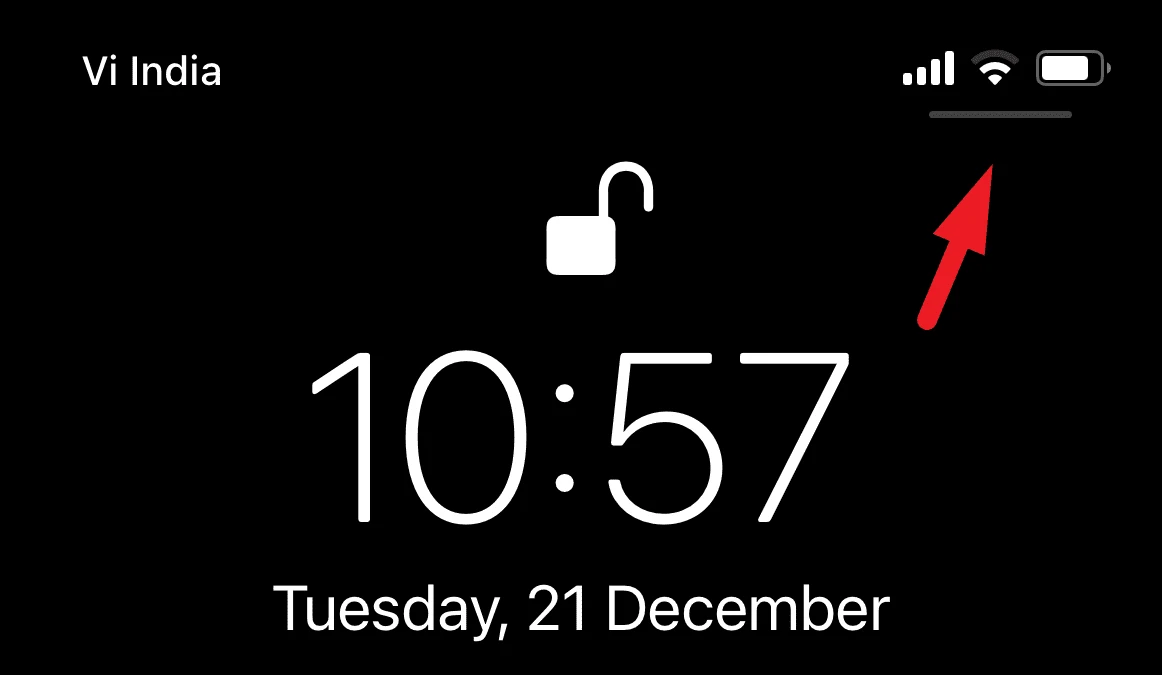 Then, tap on the 'Focus' tile to proceed.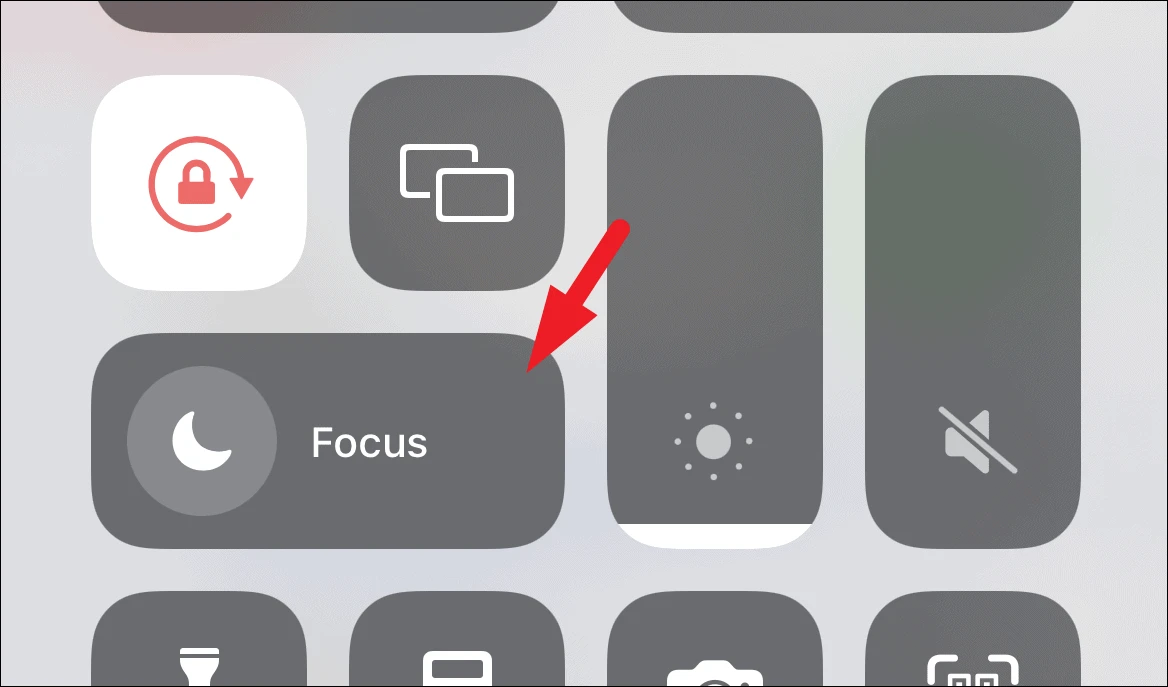 Afterward, tap on the 'Do Not Disturb' tile to enable it. That's it.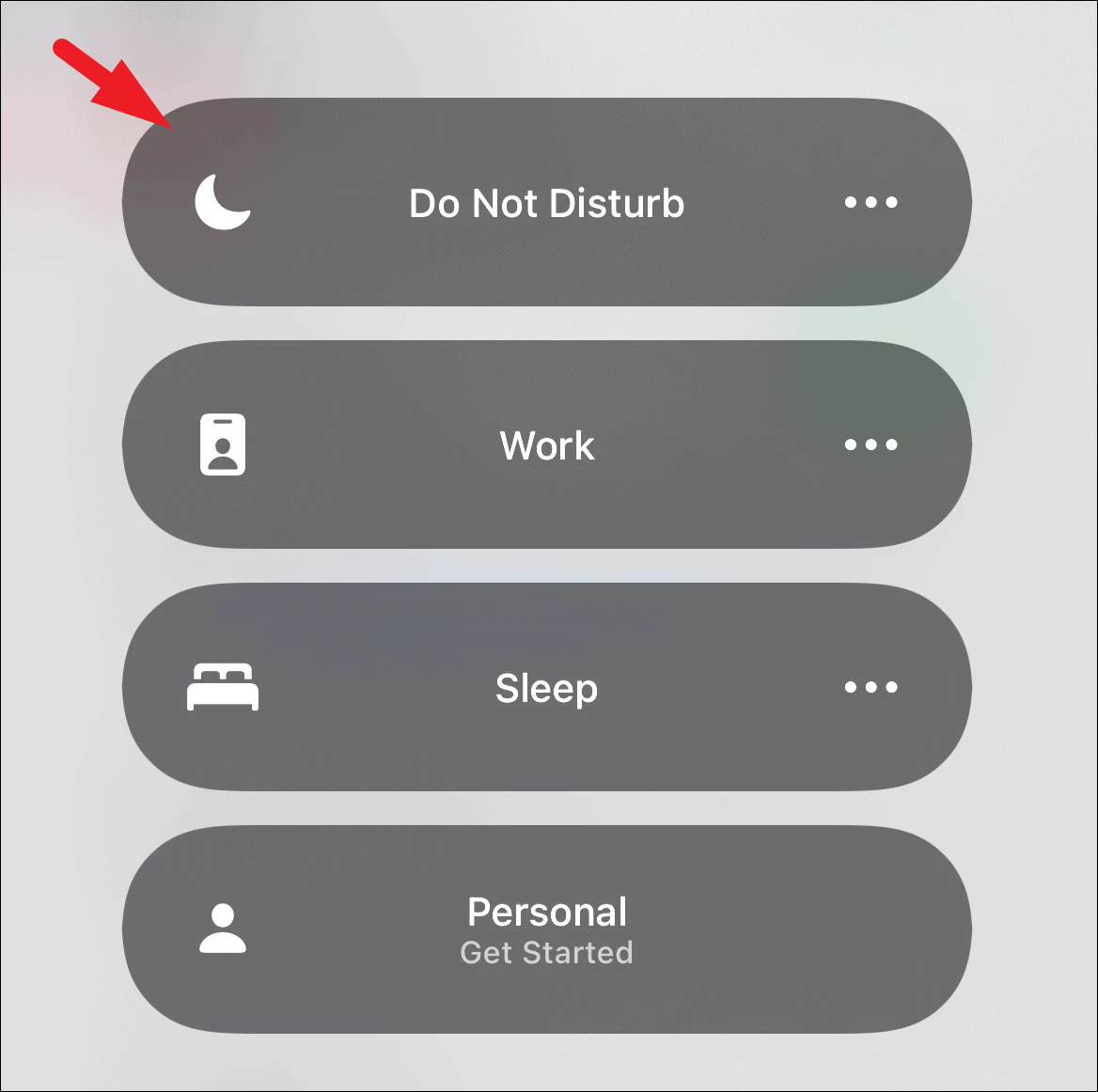 To enable Focus Mode using Siri, simply ask her, "Hey Siri, turn on Do Not Disturb focus" and it will immediately do so. However, you will still need to manually turn it off.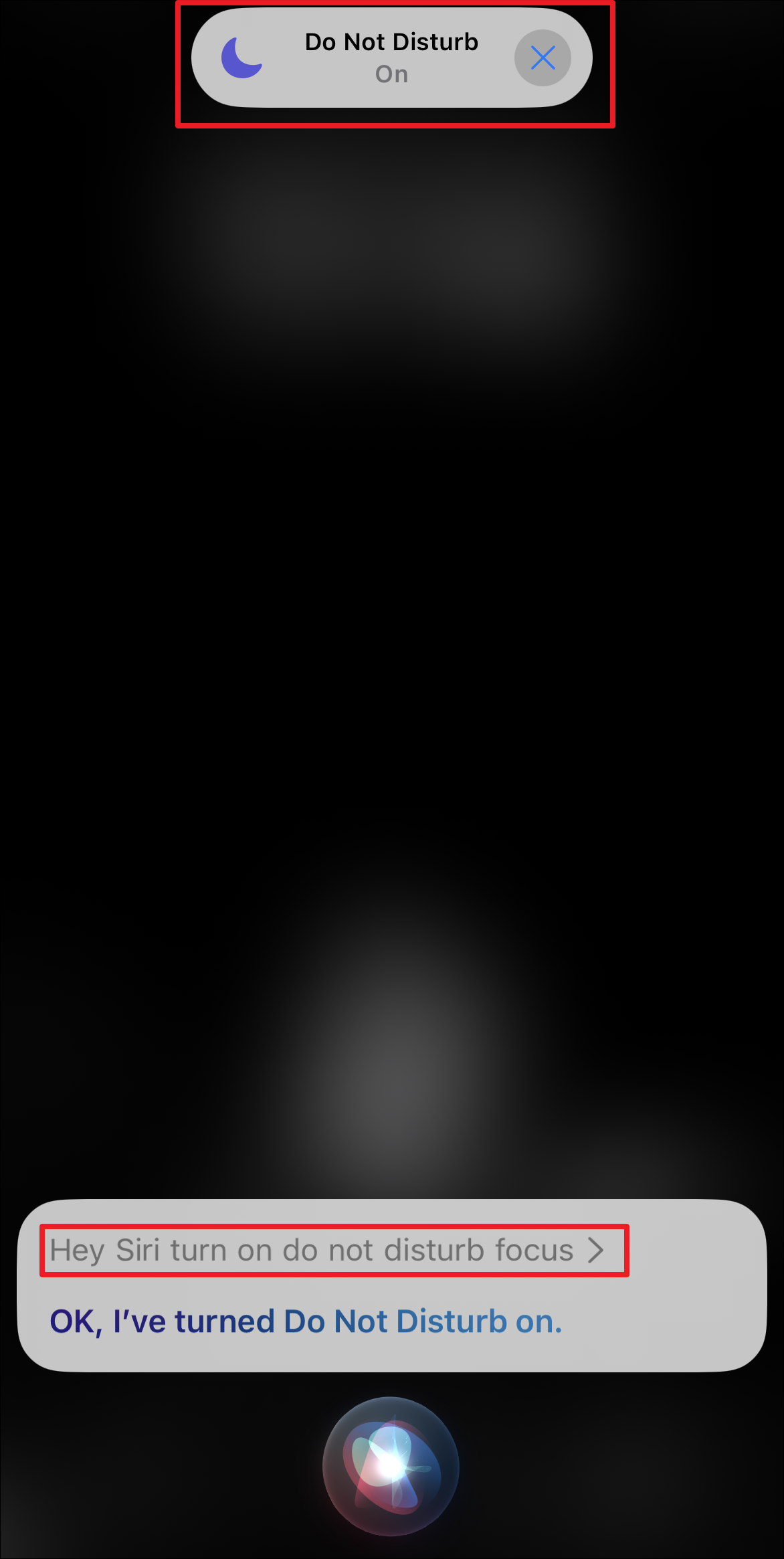 To schedule the deactivation of Focus Mode, from the Focus Mode selection screen, tap on the 'ellipsis' icon (three horizontal dots). Then, choose your preferred option to automatically turn it off.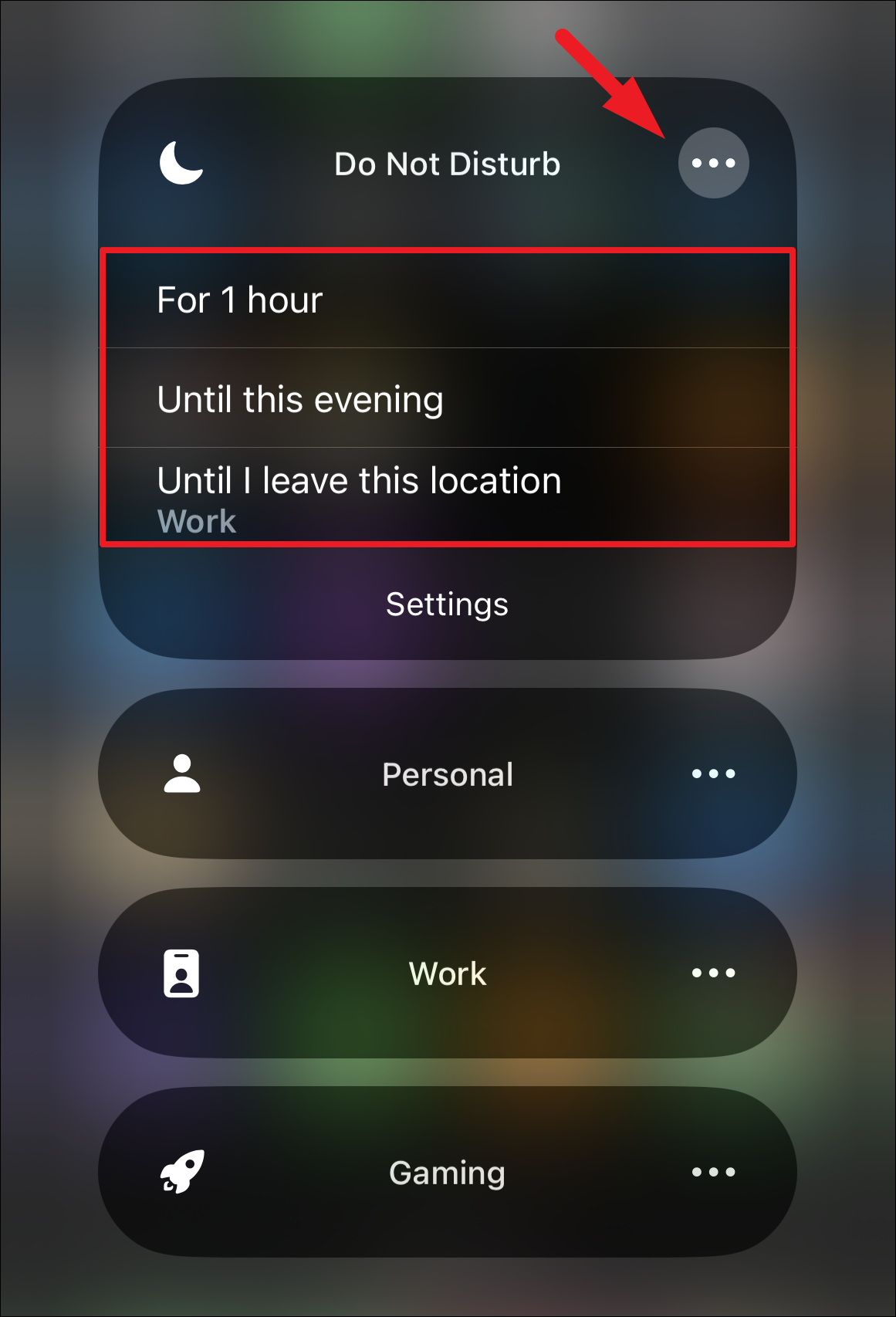 Now that you are acquainted with turning on the Focus Mode, let's make sure you are sharing it with your contacts as well.
Sharing Focus Status in iMessage on iPhone
If your Focus Mode is on but iOS is not intimating your contacts of that, there can be a possibility that Focus Status sharing is off for that particular Focus Mode.
To check the current sharing status, open the Settings app, either from the Home Screen or the App Library.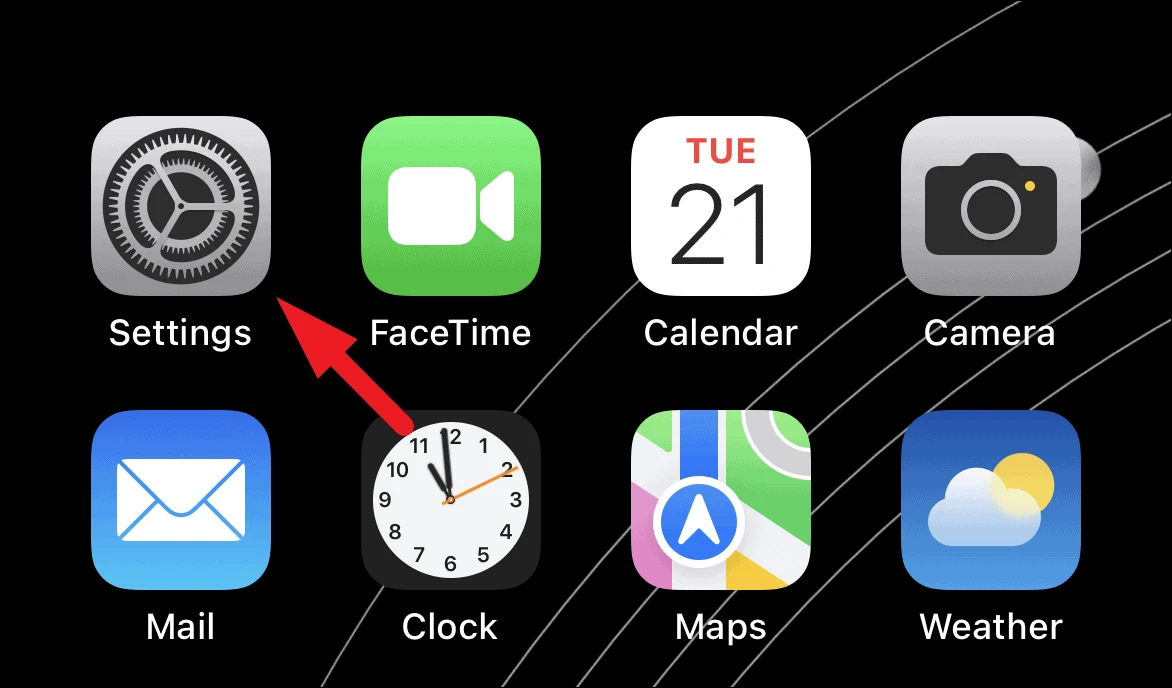 Then, locate and tap on the 'Focus' tab to continue.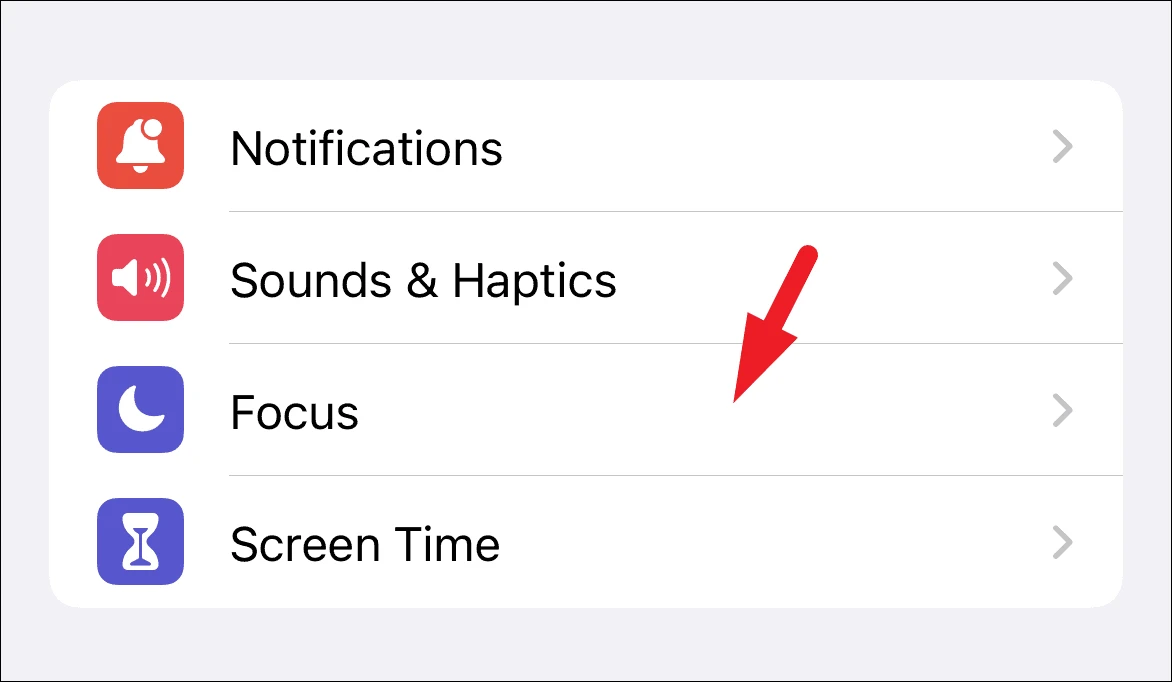 Then, tap the option for 'Focus Status'.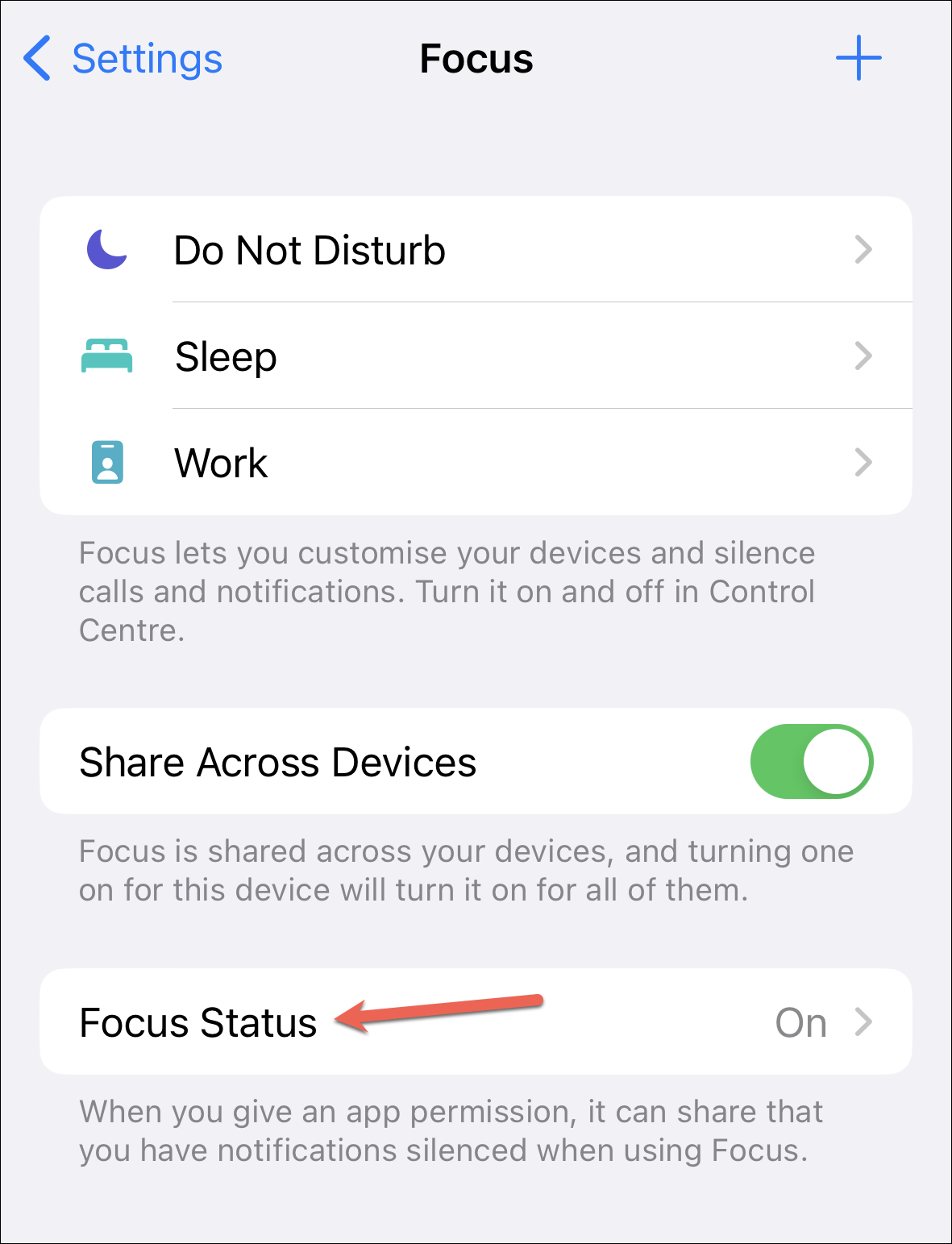 Make sure that the toggle following the 'Share Focus Status' option is on. Then, enable the toggle for 'Do Not Disturb'.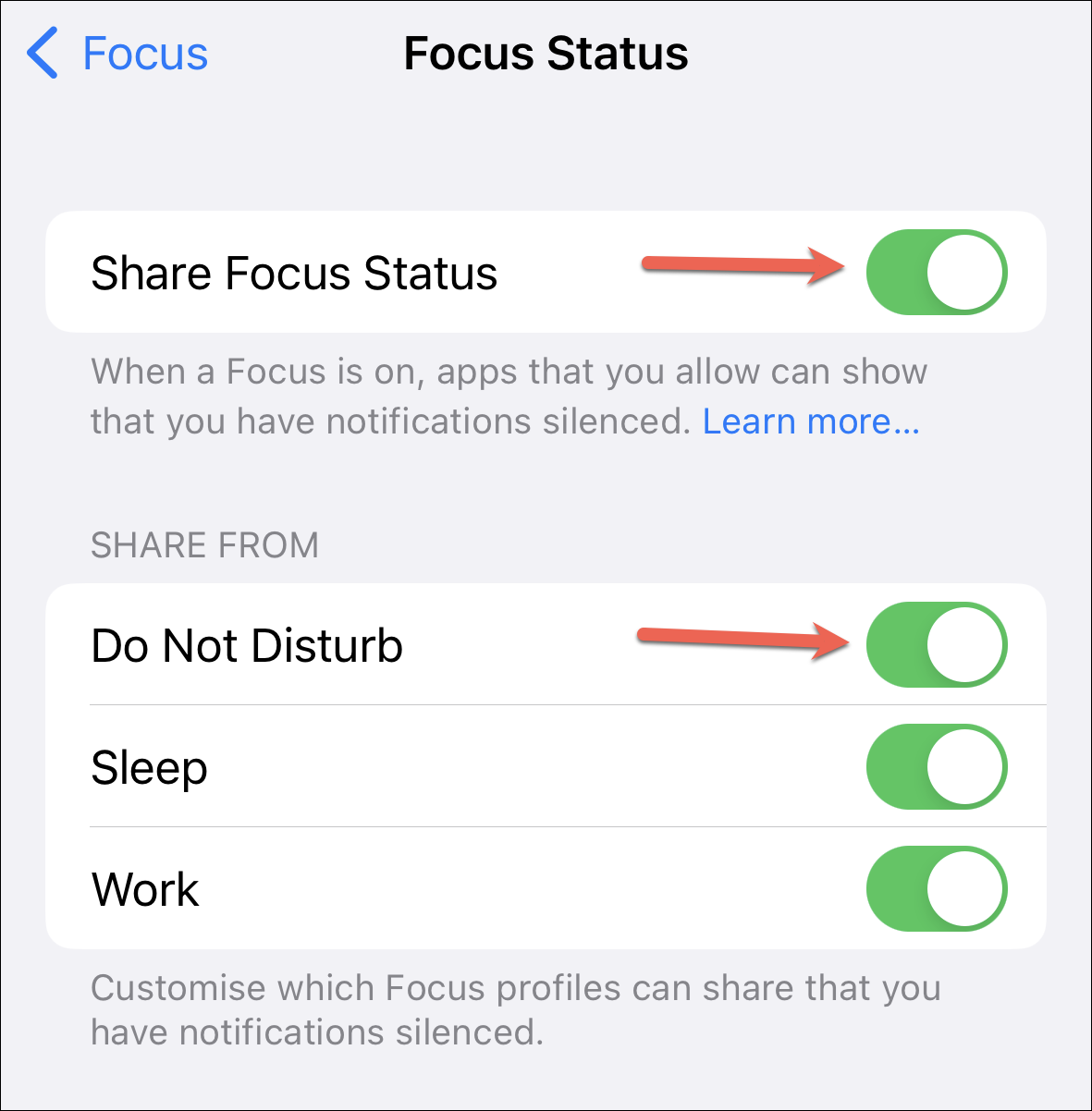 You can also enable focus status for any other focus modes you have on your iPhone. But to send a 'Do Not Disturb' message, you need to turn on the 'DND' focus, which is what this guide focuses on. But other focus status work in a similar manner.
Allow Messages Permission to Access Focus Status
Now that you are sharing the Focus Status with all your contacts, the last step that remains is giving the app permission to access Focus in order to relay the Focus Status. To allow Messages to relay the 'Do Not Disturb' (or any other) Focus Status, from the main screen of the 'Settings' app, tap on the 'Messages' tile to continue.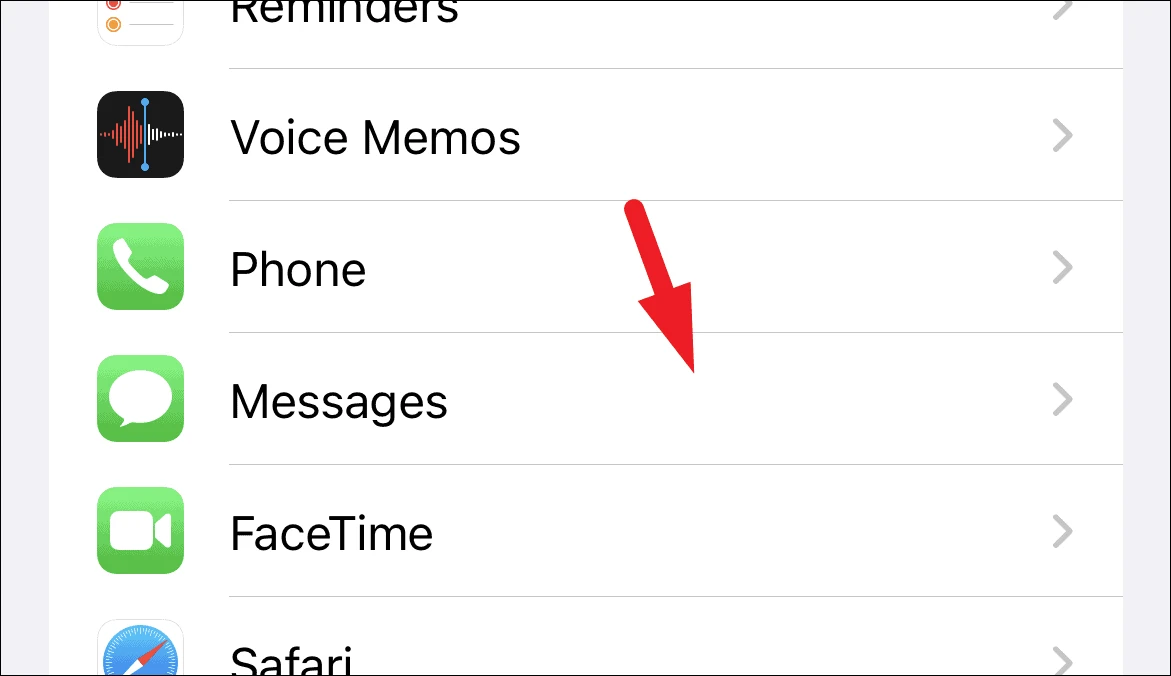 Next, locate the 'Focus' option and tap on the following toggle to bring it to the 'On' position.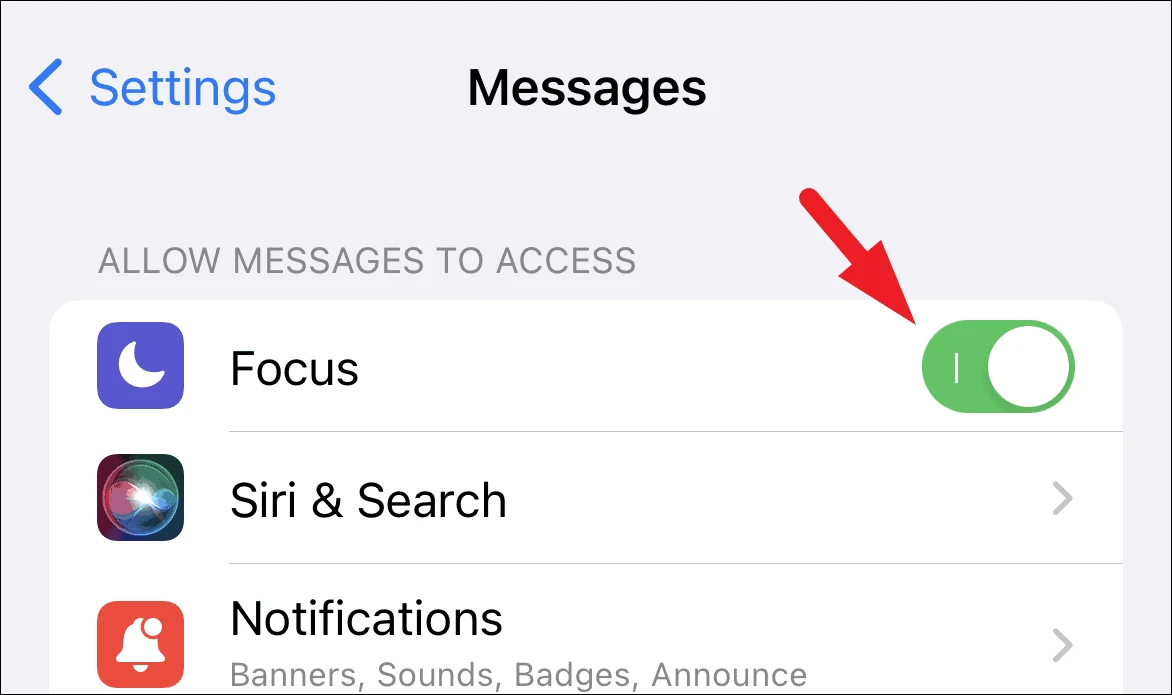 And that's about it. When the 'Do Not Disturb' Focus Mode is on, iOS will share the Focus status with all the contacts that try to contact you via iMessage .
Note: The Focus Status won't right away appear when a person tries to send you a message. It will only alert the sender when they try to send multiple messages. Along with showing your status, it'll also provide an option to 'Notify you Anyway' in case they wish to send critically important messages.
---
Sharing the Focus Status with other contacts enables you to politely intimate them that you are not available at the moment while also allowing them to bypass that barricade in case they have something important to convey to you.