Spotlight search is a fan favorite among iPhone users. It adds a ton of convenience for the user by letting them search for Photos, Settings, Messages, Apps, Documents, and even web searches in less than a second. With Siri suggestions, users also get access to information like the news, stock prices, sports scores, weather conditions, and more right in the Spotlight Search.
Accessing Spotlight Search has always been rather intuitive. All you had to do is swipe down on the screen to access it. But to make the feature even more convenient to access in iOS 16, Apple has now implemented a search button right on your iPhone's home screen.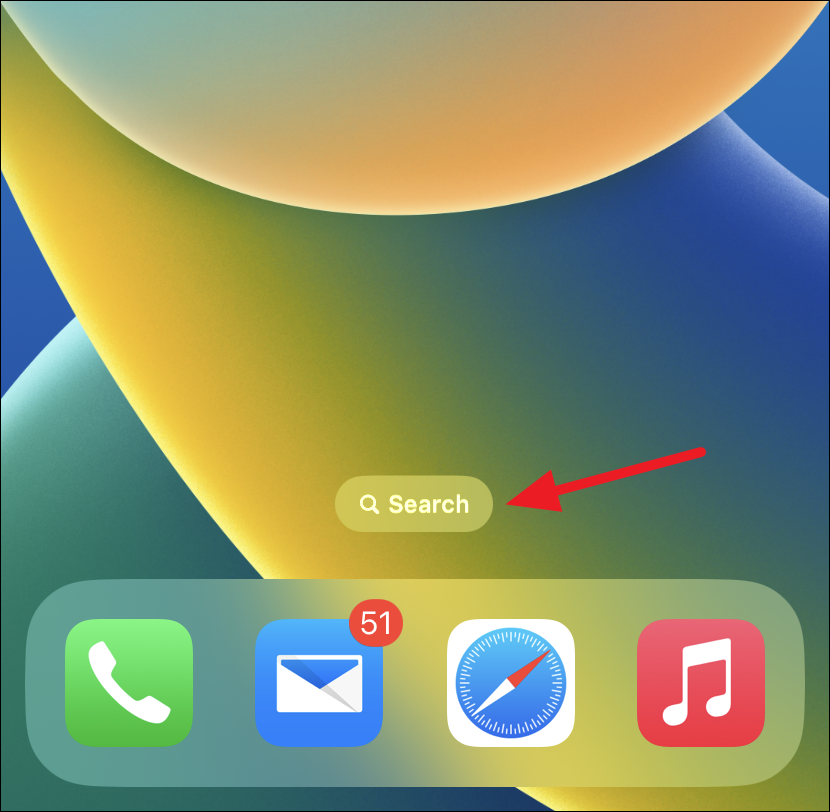 This is a great addition for users who've found Spotlight Search somewhat difficult to access until now because of a lack of a direct button. However, not everyone is thrilled about this change and many would prefer to access it the plain old way. If you also find the new search button somewhat unnecessary, you can quickly remove it with only a couple of taps.
First, head to the Settings app either from the home screen or the app library of your device.
Then, from the Settings screen, locate and tap the 'Home screen' tile from the list.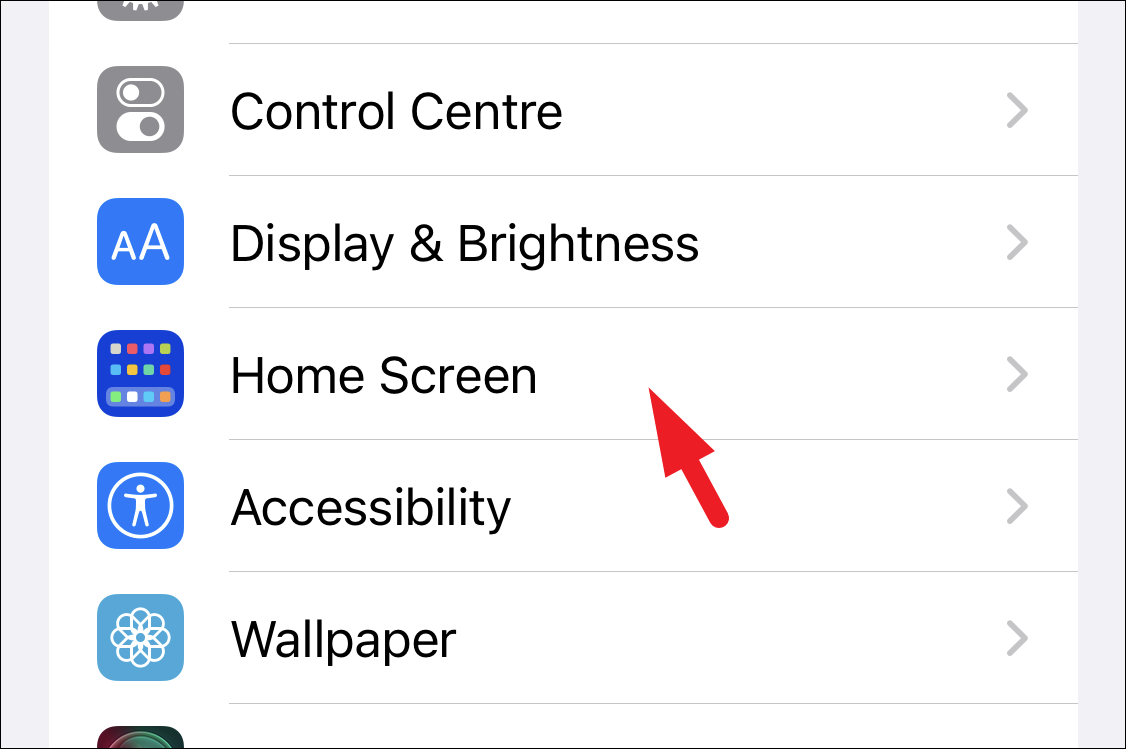 From the Home Screen settings, locate the 'Show Spotlight' option present under the 'Search' section and tap on the toggle switch next to it to bring it to the 'Off' position.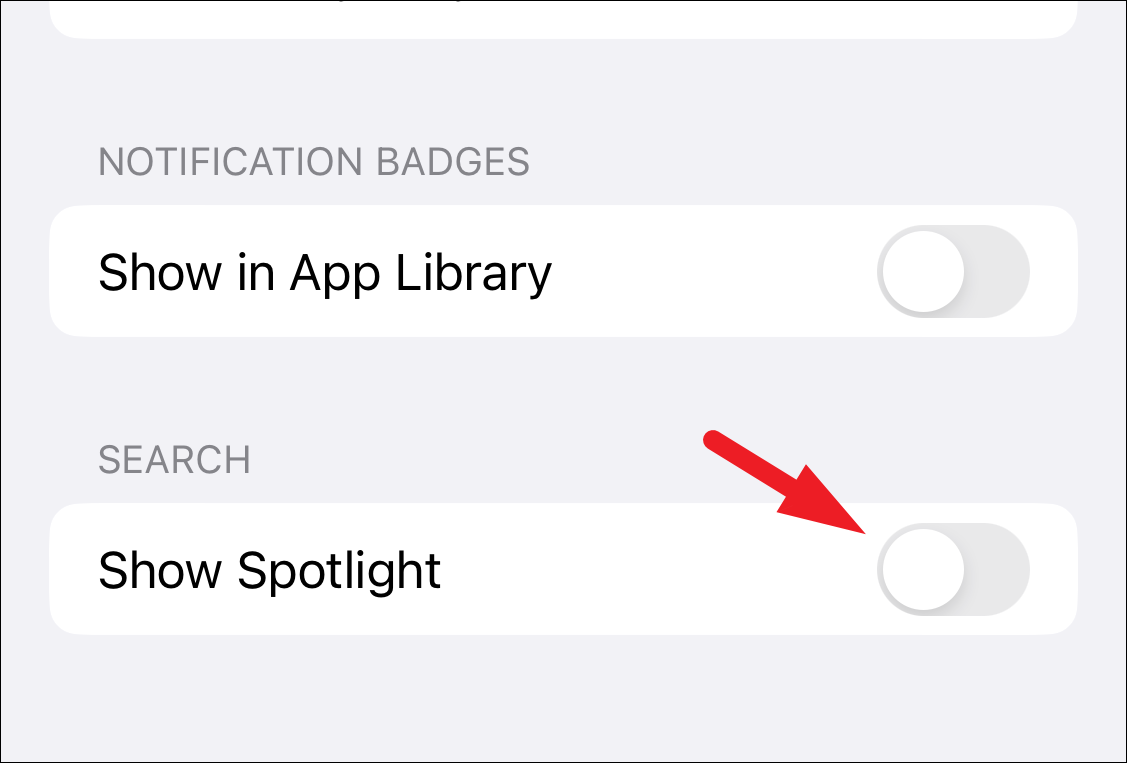 And that's it. The search button will no longer spoil your home screen. In case you wish to enable it again in the future, just turn on the toggle and you will be good to go.
---
There you go, folks! Disabling the search button in iOS 16 is as plain sailing as it gets. Whether or not you disable the Search button, Spotlight Search is still accessible by swiping down on your screen. But once you disable the search button, swiping down is the only way to access it.