iMessage has been a cult favorite for instant messaging for Apple users ever since its introduction to the ecosystem. You can use it to message other Apple users from any of your Apple devices: iPhone, iPad, or Mac.
And the receivers could be on any of these devices as well. Unlike some other apps, the device you're on doesn't limit the functionality.
But it isn't always sunshine and rainbows in iMessage land. Although we'd like to think otherwise, the truth is that iMessage often presents unexpected errors. Sometimes you get an error while trying to activate it. Other times, it outright refuses to work. While sometimes you run into an error that won't let you download any media.
These are just a few errors off the top of my head. And a lot of the time, a common fix for these involves signing out of your Apple ID and signing back in.
Whether you're trying to fix an issue or simply want to sign out of your current Apple ID and use another for iMessage, the whole process couldn't be simpler.
Open the Settings app on your iPhone. Then, scroll down to 'Messages' and tap the option.
Then, tap the option for 'Send & Receive' under the iMessage option.
The link for Apple ID will be available at the end in blue; tap it.
Few options will appear in an overlay menu. Tap 'Sign Out' to sign out of your Apple ID. Then wait for it to completely sign out.
Once it's signed out, go back to the 'Send & Receive' settings to sign back in. Then, tap the option 'Use your Apple ID for iMessage'.
If you want to sign in to the same ID you were using previously, tap 'Sign in' from the overlay menu. Otherwise, tap 'Use other Apple ID' and sign into that Apple ID.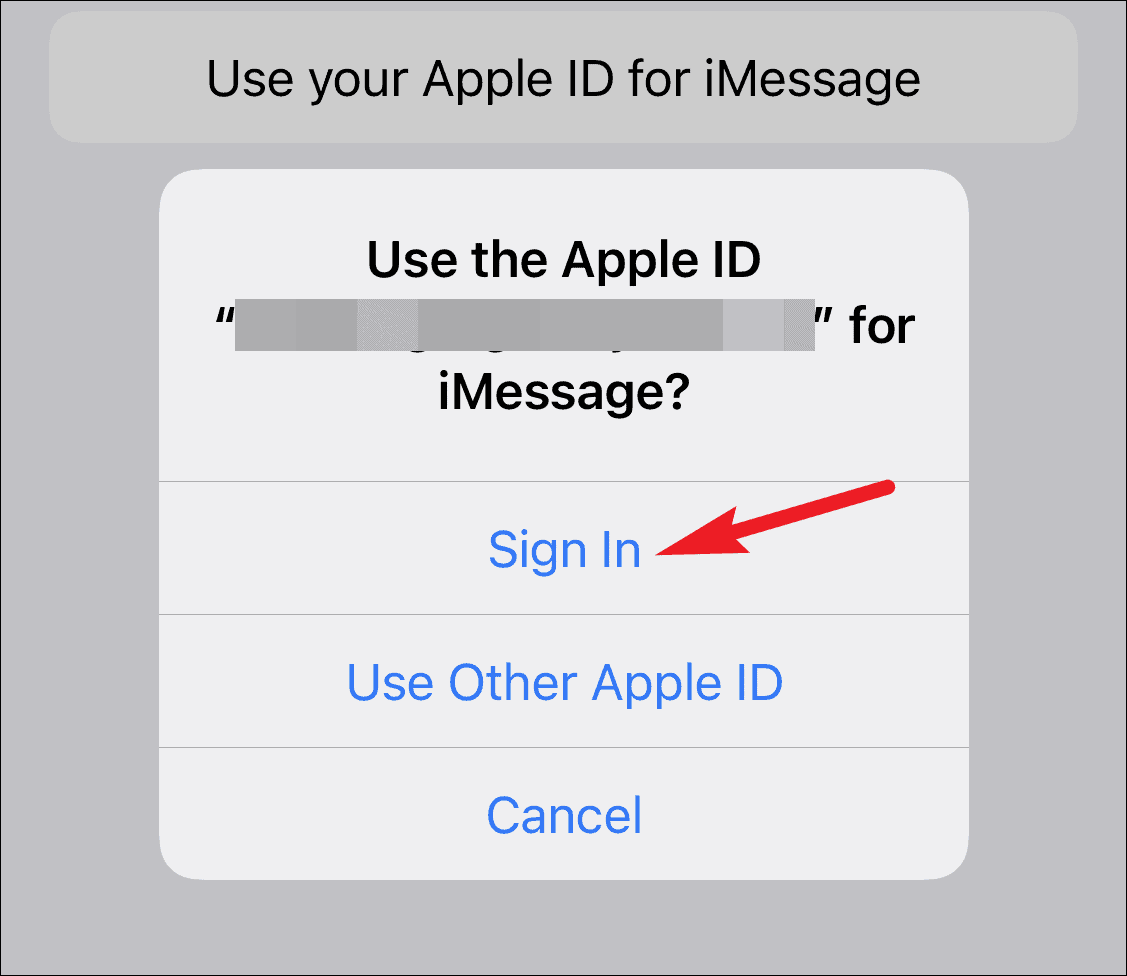 ---
Signing out or signing back into iMessage hardly takes a couple of minutes but it can fix a lot of problems with the service. If you're having trouble with signing into iMessage or facing an error like 'iMessage signed out', check out these fixes to get things running like clockwork again.