Everyone wants to optimize booting time. Many programs by default opens on the startup which makes booting slow. To keep boot time low, we need to disable unnecessary applications that opens at startup.
To improve the speed of Microsoft Edge on launching, it loads some processes in the background on the startup. It consumes memory and CPU making the boot slow. If you don't use Microsoft Edge much, you can stop it from loading up on startup and reduce your system's boot time.
Stopping Microsoft Edge from Opening at Startup
To stop Microsoft Edge from opening at startup, you need to go to Task Manager and disable it.
Open Task Manager by pressing Ctrl+Shift+Esc. In the task manager window, click on the "Start-Up" tab. You'll find Microsoft Edge in the list of startup programs.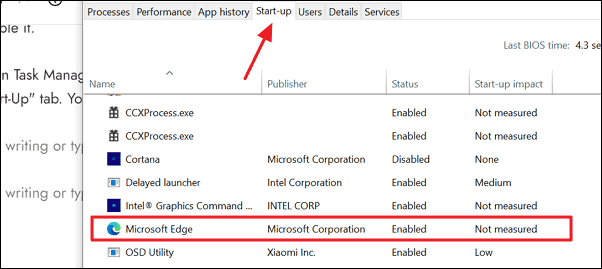 Right-click on "Microsoft Edge" to see options. Click on "Disable" to disable Microsoft Edge from opening on the startup.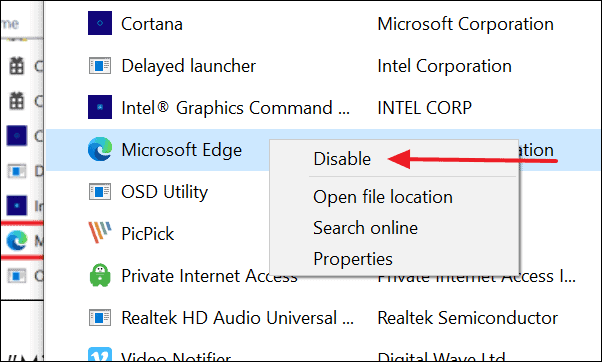 You verify the status after disabling it. It should change to "Disabled".