Managing notifications on your iPhone has become rather easy now. You can manage them straight from the lock screen or the notification center without even having to open the Settings app.
You also get to have different options for delivering your notifications now instead of just a binary on/ off situation. iOS can deliver your notifications prominently, quietly, or not at all. The last is self-explanatory, but what's the difference between the first two?
Prominent notifications are the ones that you get on the lock screen with a sound. And they even appear as labels when your iPhone is in the unlock state and you're using it.
But for the notifications that are delivered quietly, they only appear in the notification center, not the lock screen. There are no labels, sounds, or app icon badges for them either. So, basically, your notifications won't disturb you without the need for DND, but you can still find them in the notification center. They don't vanish completely.
And while the whole system makes it eerily convenient to manage your notifications, sometimes you could end up with the wrong setting for the wrong app. It happens more often than you might think, whether as a result of an accident or a misunderstanding. And sometimes, we just end up changing our mind about delivering the notifications quietly. No matter what the case, you can turn off 'Deliver Quietly' rather easily.
Turning off Deliver Quietly for iMessage
Managing notifications for your messages can be tricky. You want to receive notifications for iMessages, but don't want those annoying spam messages to bug you. Many users even end up choosing to deliver the notifications quietly for messages in hopes they'll be free of the notifications for the spam messages, only to realize later that it also silents all notifications, including your iMessage.
Now, to turn off deliver quietly for iMessage, you must remember one thing: the notification settings are for the entire app. So you'll have to turn off quiet delivery for all your messages.
You can turn off deliver quietly and return to the prominent notifications either from the notification center or your iPhone settings.
If a notification for the Messages app is present in your notification center currently, well, lucky you! You can turn off 'deliver quietly' in a jiffy. Go to the notification and swipe left on it.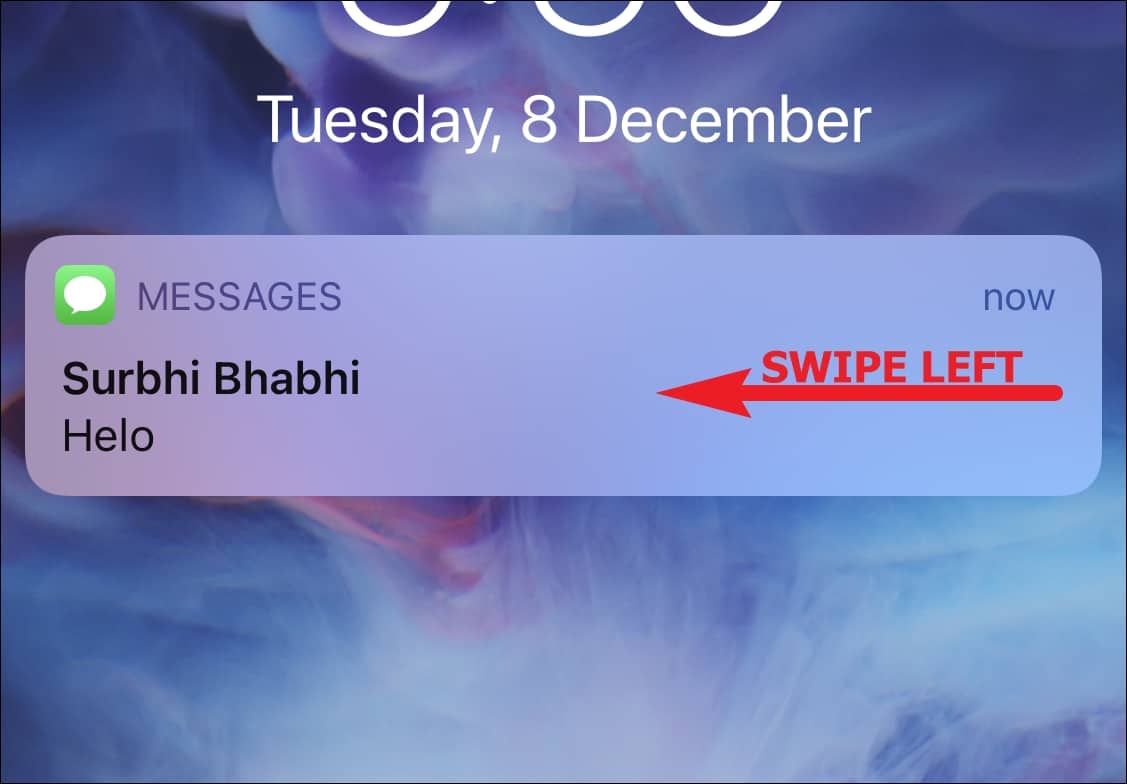 A few options will appear on the right. Tap the 'Manage' option.
A pop-up for 'Manage notifications' will appear. If your notification is set to delivering quietly, you'll see the 'Deliver Prominently' option there; tap on it. Deliver Quietly will be turned off and you'll start receiving notifications normally.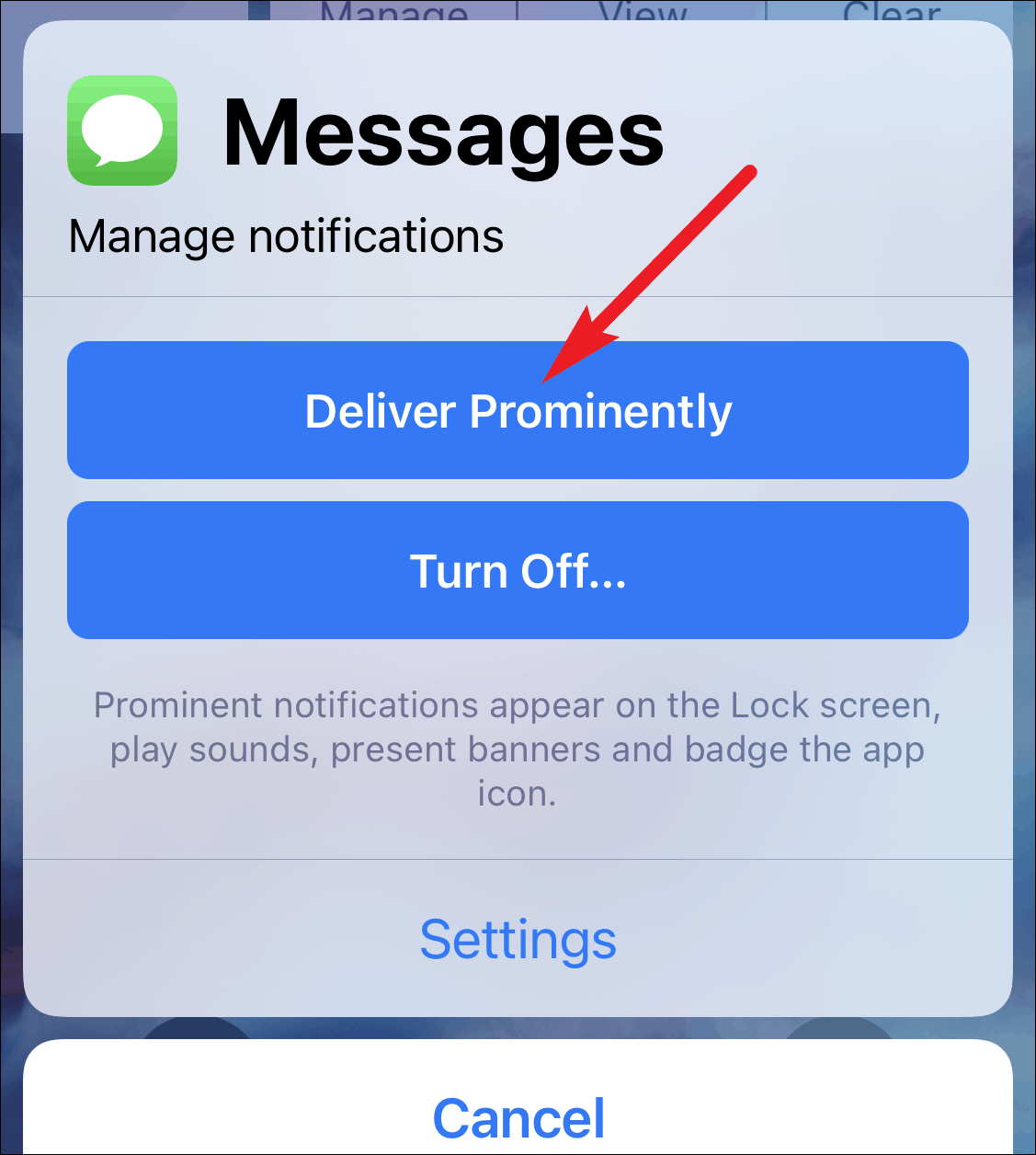 Now, if there is no notification for the Messages app in your notification center currently, no worries. Open the 'Settings' app and tap the 'Notifications' option.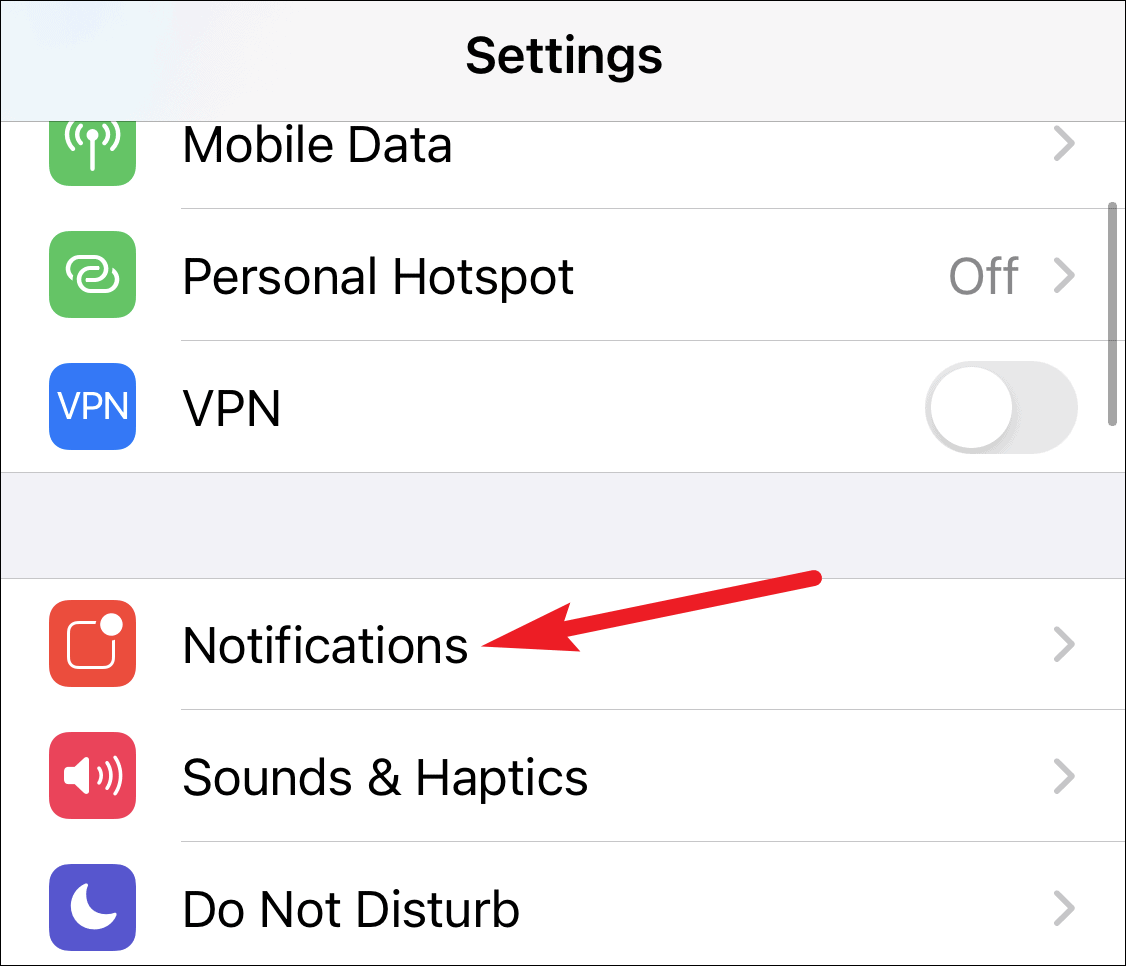 Scroll down until you find 'Messages' on the list. Tap on it to open it.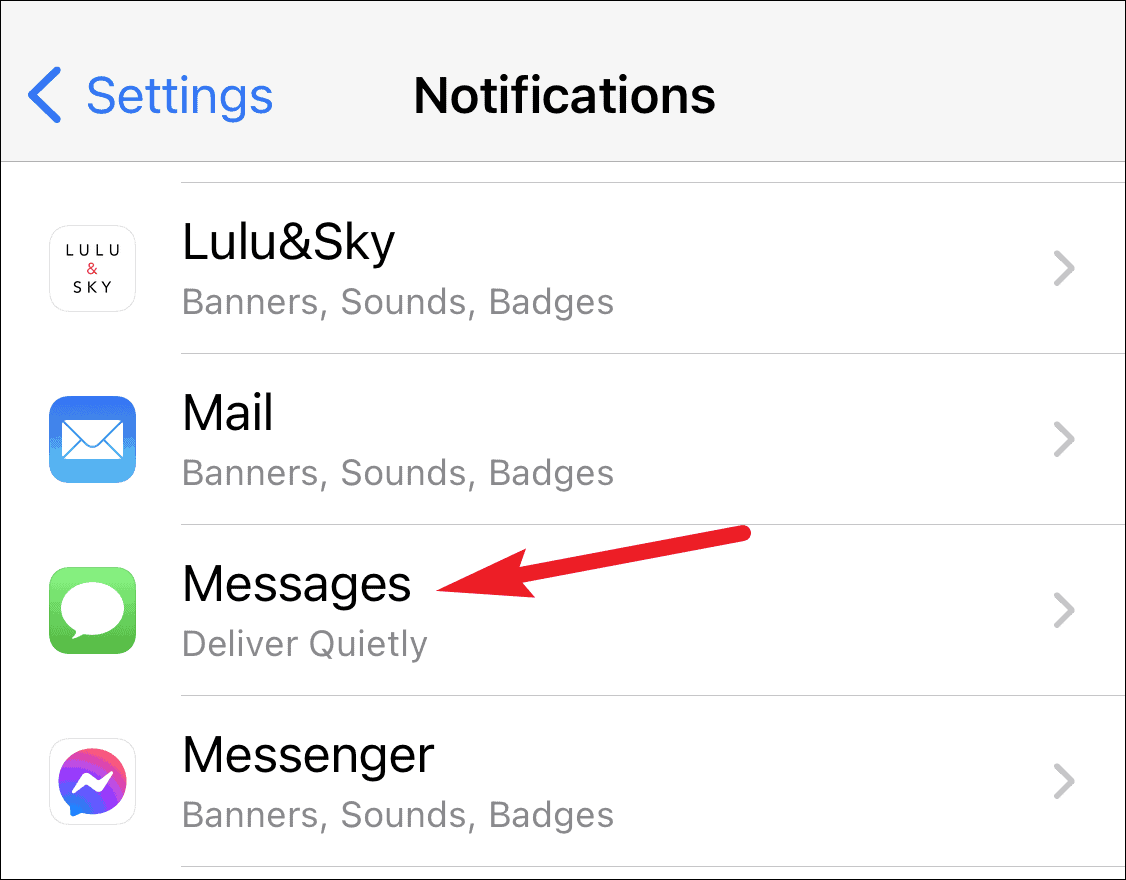 Here, enable alerts for the 'Lock Screen' and 'Banners'.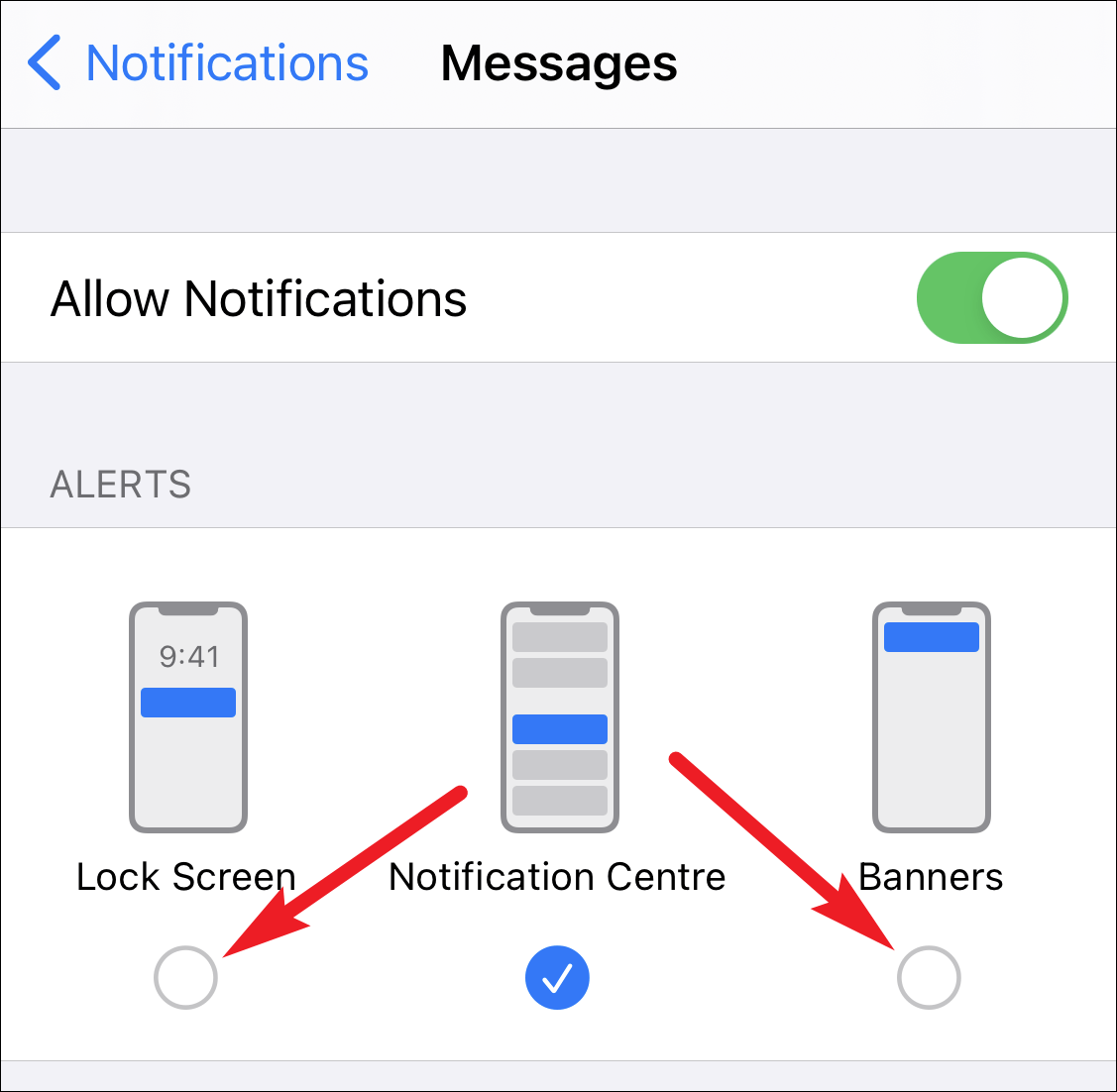 Then, tap the option for 'Sounds'.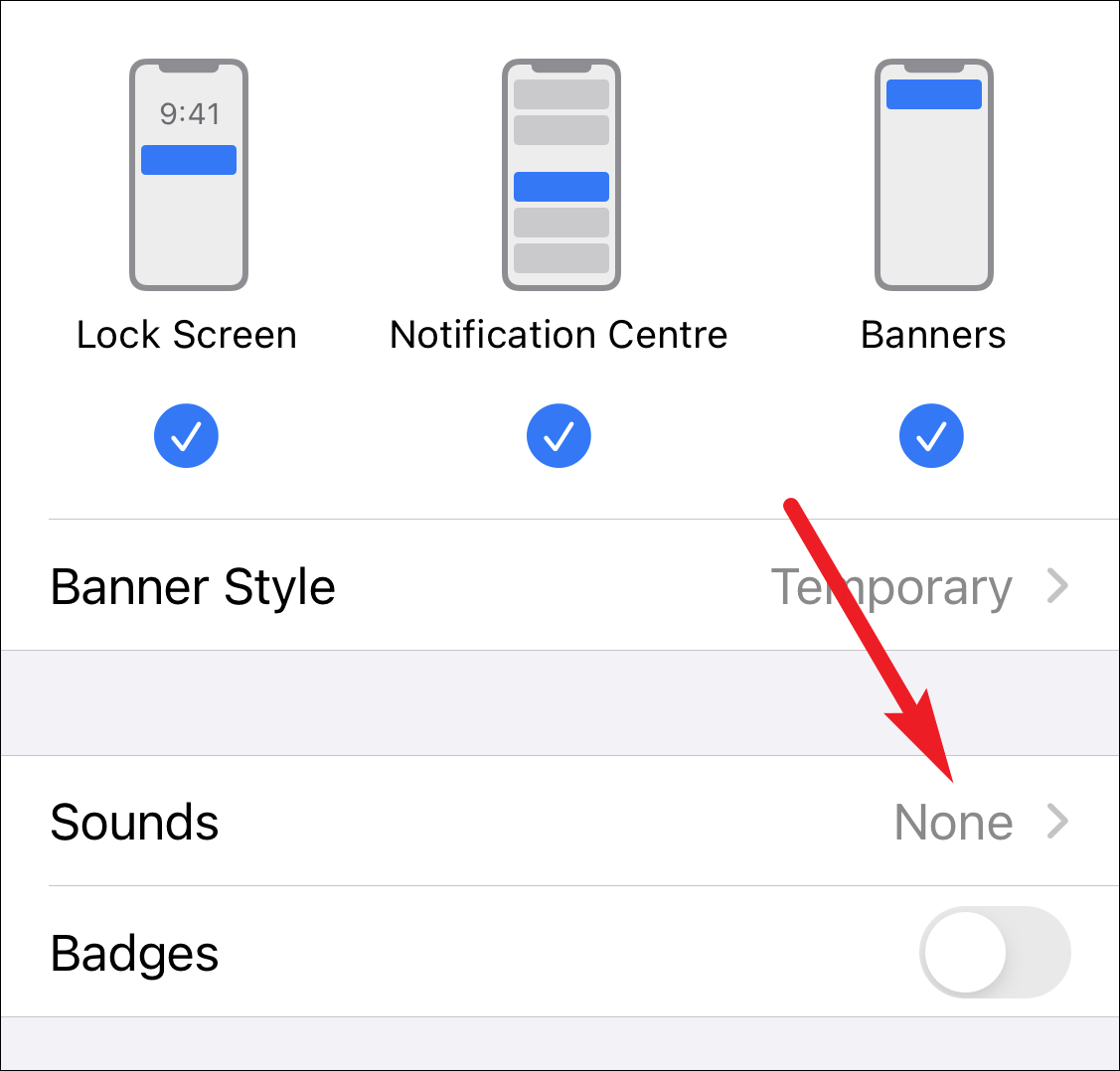 The settings for sound alerts will open. Select an alert tone for the notification from the list, anything other than 'None'.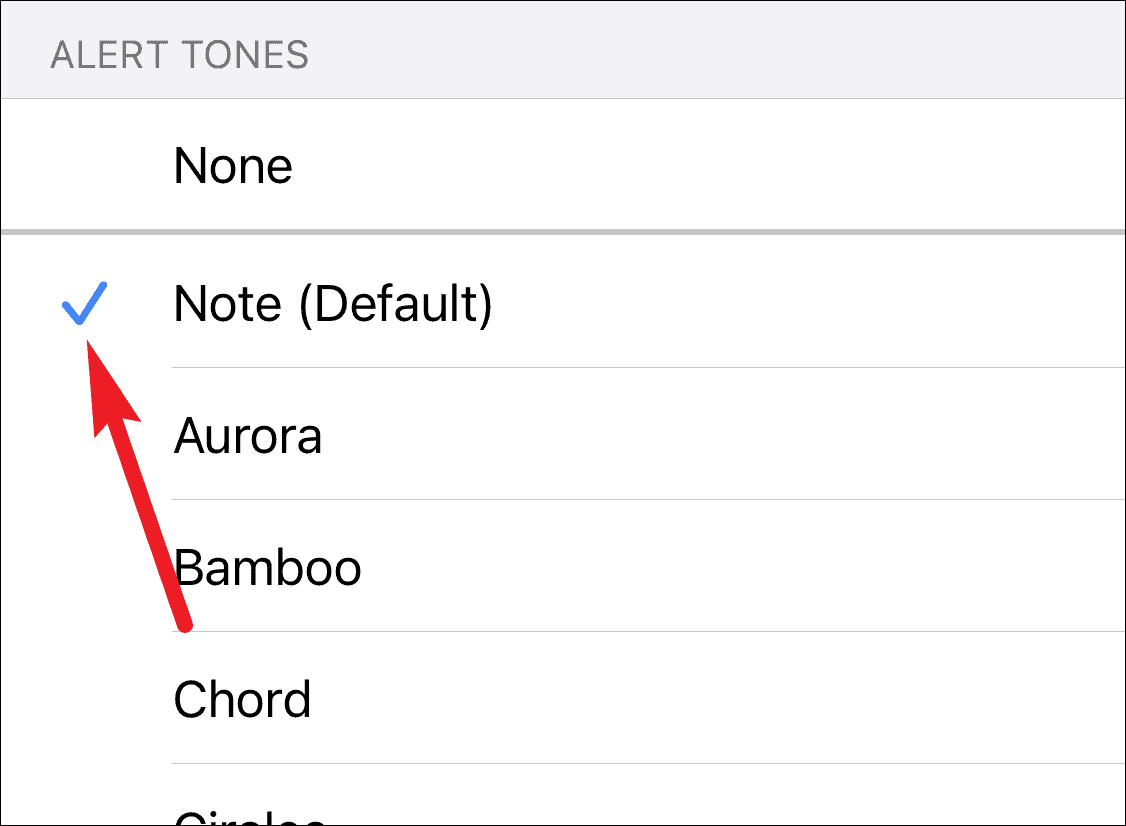 Then, return to the previous screen and turn on the toggle for 'Badges' to return to the normal notifications.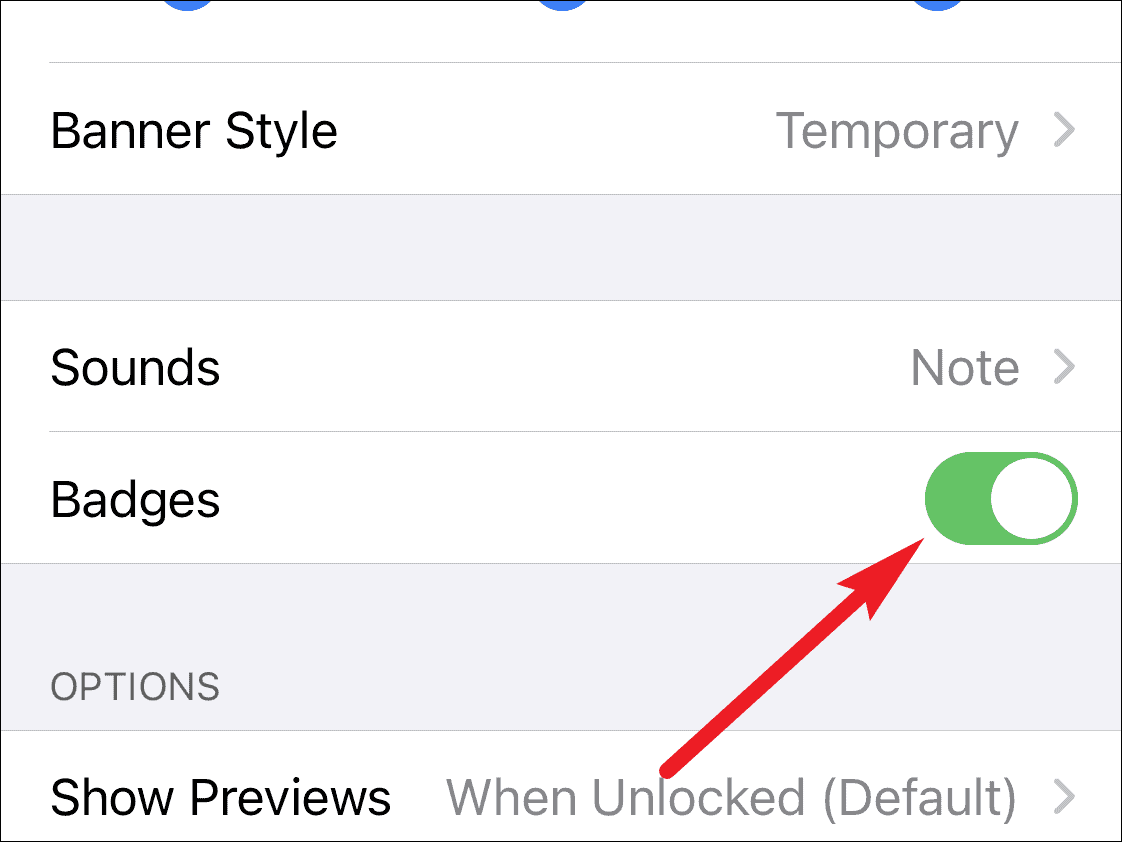 ---
The notifications for all your messages, including iMessage, will return to normal after you turn off 'Deliver Quietly' for them. They'll appear on the lock screen, banners, badge the app icon, as well as play a sound alert.
Tip: If you were looking for a way to silence notifications for those spam messages, delivering quietly or turning off all notifications is not the only way. There is a way to silent the individual messages so they won't disturb you without having to sacrifice notifications for all messages. You can hide alerts for those messages alone.