iPhone users are no strangers to the crescent moon symbol. It's the symbol for DND (Do Not Disturb), and when this mode is on, you'll see it on your status bar. But that's not the only place the symbol will make an appearance on your iPhone.
Another place where you can encounter this symbol is the Messages app. Have you ever looked at an iMessage and wondered what it was, or what's it doing there? If you have, you're not the only one; it has confused many folks.
But there's nothing confusing about it, really. The crescent moon symbol in iOS denotes DND, even next to an iMessage or a simple message too. If you see the symbol next to a contact in your messages, it means you have enabled the Do Not Disturb mode for them.
"But there is no such thing as Do Not Disturb for a Message." I know you're thinking that. And you're sort of right. There's not exactly an option for Do Not Disturb in messages. But there is an option to 'Hide Alerts' for a contact. "Potayto, Potahto," am I right?
When 'Hide Alerts' is enabled for a contact, you won't receive notifications for any new messages received from them, i.e., you won't be disturbed. Hence, the symbol.
Now, the Hide Alerts option is never enabled by default. So the only reason you're seeing the symbol next to a conversation is because you enabled it at some point. Either you forgot doing it, or you did it by mistake.
If you now want to start receiving notifications for the conversation, open the Messages app, and go to the contact with the symbol next to their name.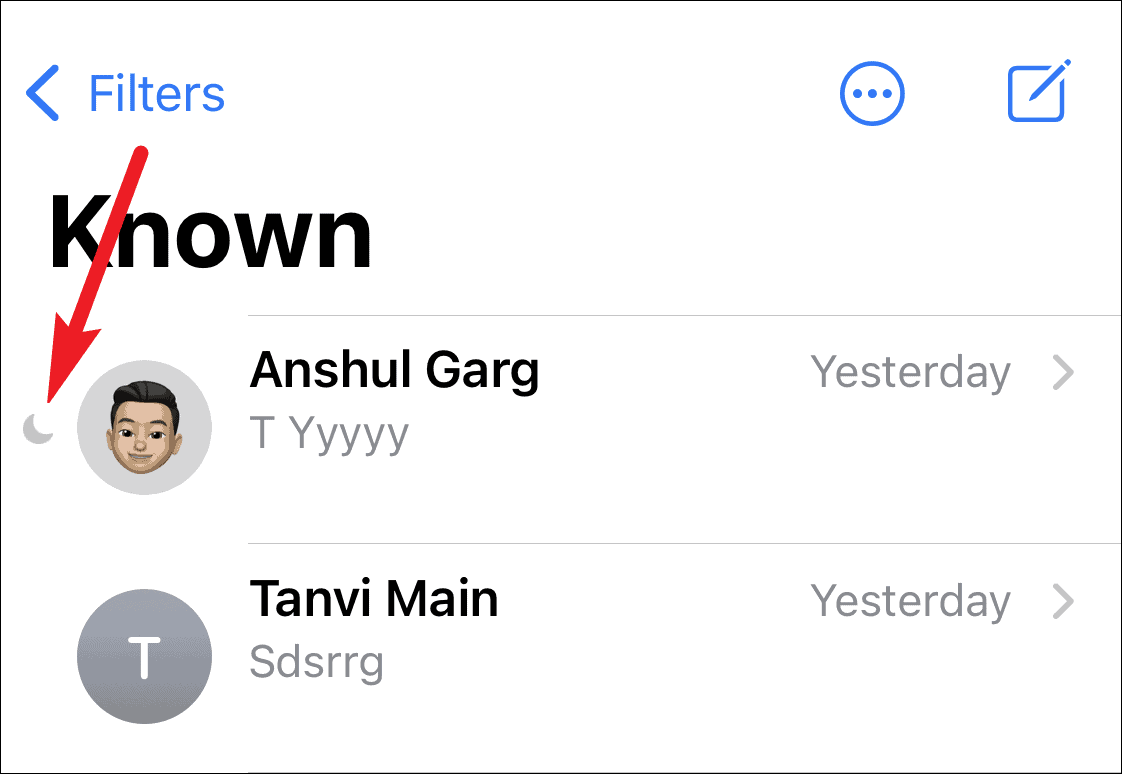 Then, tap and hold the conversation for a couple of seconds. A few options will appear underneath it. Tap the 'Show Alerts' option and the moon would disappear.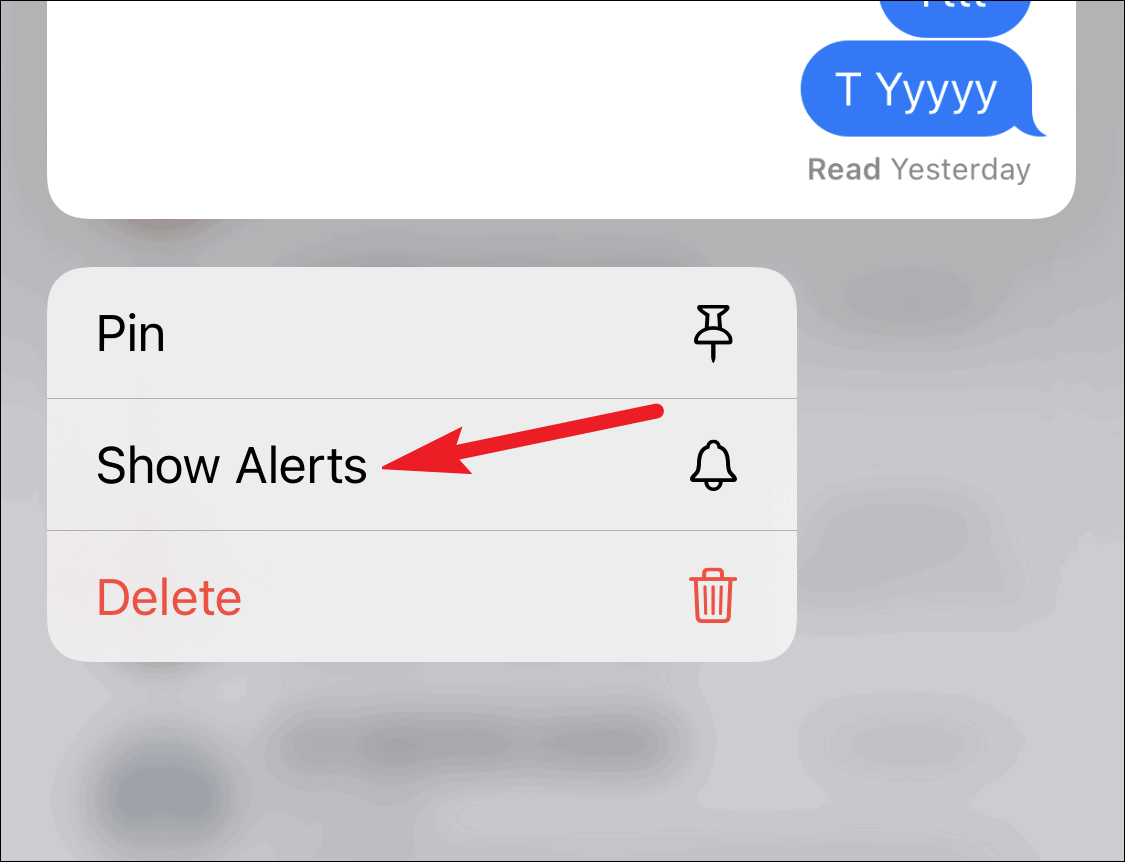 You can also swipe left on the conversation. Doing so would reveal some options on the right. Tap the 'Bell' icon to disable DND.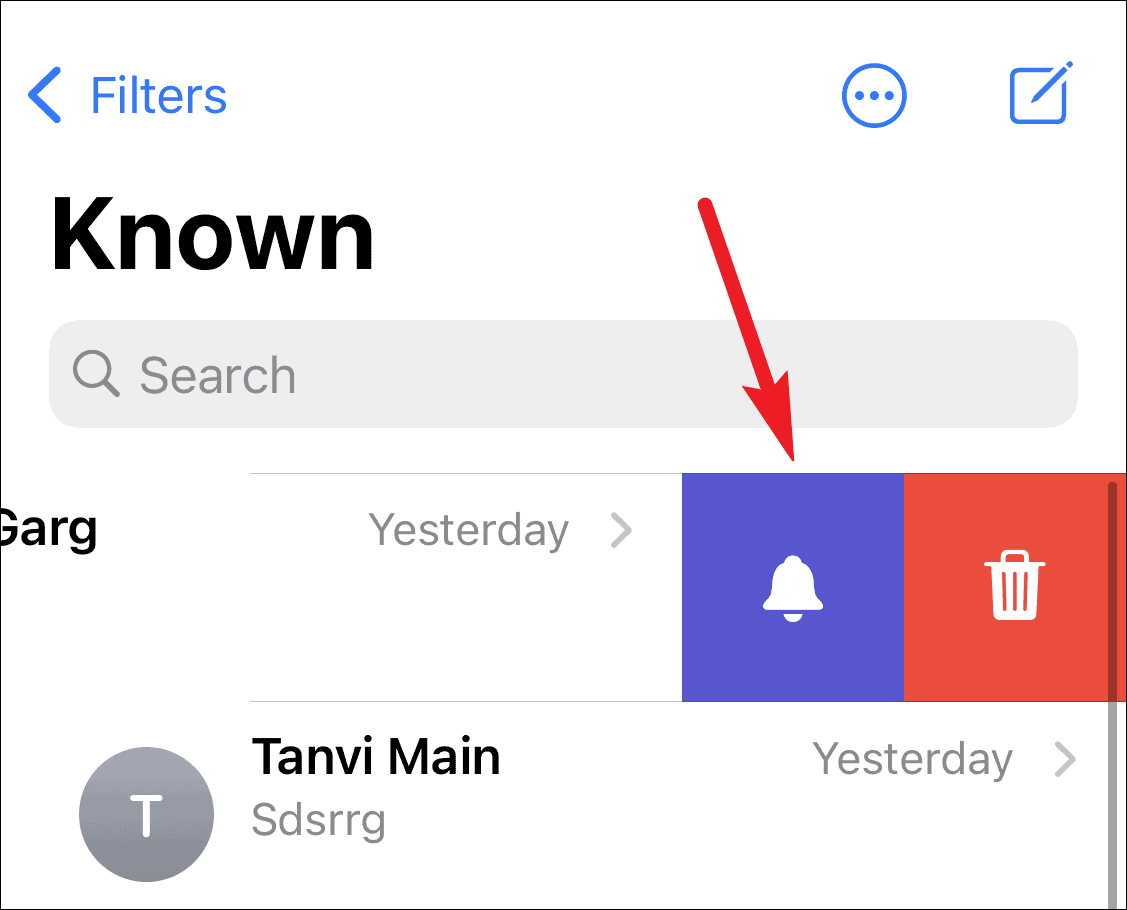 ---
So, if you're worried about the crescent moon symbol in your messages, don't be. You put it there. And you can take it away any time.