Google Meet is a groovy app to have video meetings on. You can use it for free with just a Google account, and it's secure. There's no need to even download any additional software – all you need is your browser. No wonder it's so popular to hold video meetings, especially these days.
But with all the wonderful features also comes a harsh truth. It is still running behind its competitors in terms of all the features they offer and has a lot of catching up to do. There's no inherent support for virtual background, although it is in works right now. But thanks to Zoom, people are now also experiencing major FOMO in yet another area – Video filters.
We're the Snapchat generation that loves its face filters. So of course we want them in video meetings even. I'm not criticizing; I love a good filter myself. But the fact is Google Meet doesn't have the feature. So does it mean you can't use filters in meetings on Google Meet, and the only way out is to shift to some other app that does have it? Absolutely not! One of the best perks of using Google Meet is all the Chrome extensions, and there's one for this situation too.
Install Filters for Google Meet Extension
Filters for Google Meet is a Chrome extension that you need to install to use filters in a video meet on Google Meet. Go to the Chrome Web Store and search for 'Filters For Google Meet'. Or click on the button below to zoom over there (pun intended).
Once you have reached the "Filters for Google Meet" listing on the Chrome Web Store, click on the 'Add to Chrome' button to install it in your browser.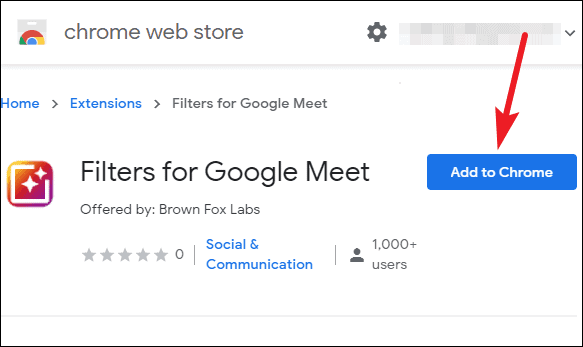 A confirmation dialog will appear. Click on the 'Add extension' button to confirm.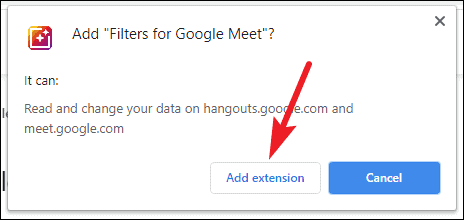 ---
Using Filters for Google Meet
Once you've installed the extension, it'll be ready to use on Google Meet. No extra configuration is required. The extension will add a simple toolbar on your Google Meet screen that will let you select the filters you want to apply. The toolbar will be available only in an active meeting when you have your video on.
The filters toolbar will appear on the upper left corner of the screen. To apply a filter, click on the 'Filters' button to see all available filters.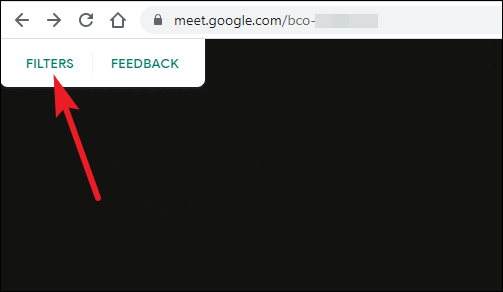 Select the filter you like to apply from the available options, and then click on the 'Close' button to collapse the filters toolbar, and return to the meeting screen.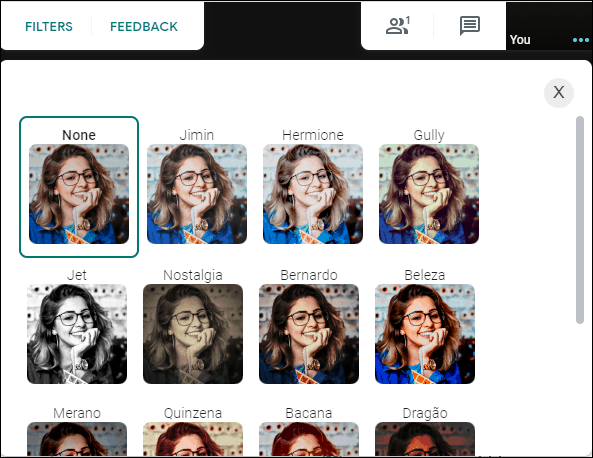 The selected filter will apply to your video, and everyone in the meeting will only see your filtered video feed.
---
With Filters for Google Meet extension for Chrome, applying a filter in a live video meeting on Google Meet is a piece of cake. You can choose from any of the 12 filters available at your fingertips for free.