Ahead of the unveiling of the 2018 iPhone devices, Apple has updated its product sitemap file which clearly states the name of the upcoming devices — iPhone XS and iPhone XS Max.
The Apple product sitemap has links to otterbox cases for iPhone XS and iPhone XS Max. There are links to some silicone and leather cases as well in Black, White, Midnight Blue, Productured, Stone, Taupe, Saddle Brown and many more color options.
None of these links are live yet, of course. But at least this piece of information confirms that the 2018 iPhone's will be called iPhone XS and iPhone XS Max.
Update 3: The sitemap also has mentions of the display size, storage and color options for the iPhone XR, iPhone XS and iPhone XS Max.
iPhone XS Display Size: 5.8-inch
iPhone XS Max Display Size: 6.5-inch
iPhone XS and XS Max Storage Options: 64GB, 256GB, and 512GB
iPhone XS and XS Max Color Options: Silver, Black, and Gold

iPhone XR Display Size: 6.1-inch
iPhone XR Storage Options: 64GB and 256GB
iPhone XR Color Options: Black, White, Red, Yellow, Blue, and Coral

---
Update 2: We missed it before but the iPhone XR is also present in the sitemap file which Apple has taken down for the moment. I guess it'll be the name for the rumored cheaper iPhone with 6.1-inch LCD display.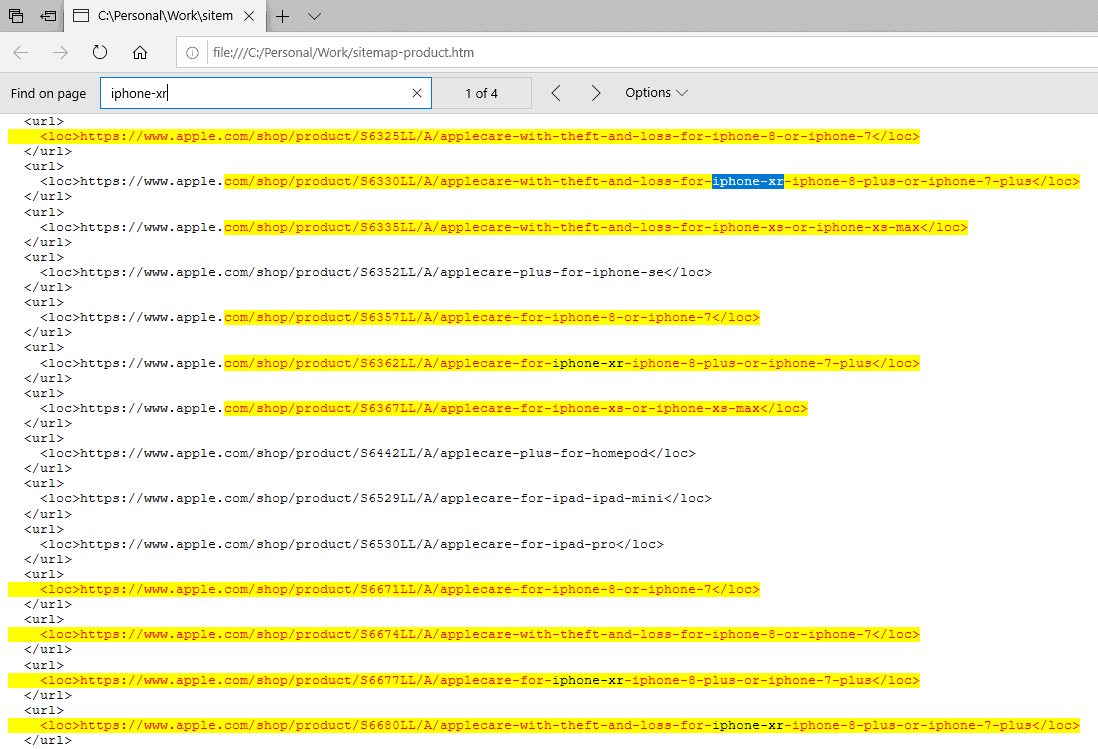 Update: It appears Apple has taken down its product sitemap link for now. We have a copy of the page though, you can download it from here (link corrected).
---
More from Allthings.how