Many users have come across a mysterious new app in their Microsoft Stores that goes by the moniker "Windows Web Experience Pack". Why are we calling it mysterious? Well, because, it is. For starters, the Microsoft Store listing page doesn't give away much about it.
In fact, if we're being honest, it doesn't give away anything. If you scrutinize the page, the only things you'll find out are that it's categorized under "Utilities and Tools." The description for the app very comically and cryptically says – Windows Web Experience Pack. There are no acceptable screenshots that give any information; the only screenshot on the page is a Windows 10 logo image.
The only additional information the page lists are for system requirements. It's as if Microsoft has designed the entire page to keep users confounded. So, it's completely understandable if you are baffled by this app. A casual dive on the internet will not reveal much about this new app. But we've compiled a rundown for you.
What is Windows Web Experience Pack?
Downloading and installing updates to the Windows OS is a cumbersome process that takes a lot of time. Microsoft has decided to test out a new process for delivering some updates independently of the OS.
This makes it easier to install these updates while also drastically reducing the install time. Due to their independence from the OS, it also leaves more room for experimenting with these updates. Over the last couple of years, Microsoft has introduced several such services.
To deliver quicker updates for some features and settings, Windows will now push regular and smaller updates in form of Feature, Web, and Online service experience packs.
These experience packs update only specific settings on the PC, instead of doing a complete overhaul of the features.
Microsoft uses the feature experience pack to deliver a series of updates that focus on Windows apps that major updates generally skip. It can deliver broad improvements across multiple areas of Windows. The online service pack differs from the feature pack in this aspect; its servicing areas are narrow. Unlike the feature pack, it focuses on delivering updates and improvements for only specific areas. Currently, the online service pack includes only the new entry point for "Your Microsoft account" in the settings app. Over time, it might expand to include other areas.
Now, Microsoft provides all this information for these two packs. But curiously, there's no word from Microsoft about the pack in question here. By now, this must be clear to you that its purpose is to provide updates to some apps or experiences across Windows.
But exactly what that feature or experience is, that's unclear. There are only speculations at this point that it must provide improvements for some core web components in the OS that Microsoft Store apps use.
The only thing we know for sure is that it's responsible for Widgets in Windows. The Web Experience pack is available on both Windows 10 and 11.
How to Update the Web Experience Pack
Now, that we know that the Windows Web Experience pack is responsible for delivering updates in Windows, let's get around to the part about updating it. If you're unable to find certain features announced for Windows or are experiencing problems with a widget, updating the Web Experience pack will help. Updating it ensures that you always have access to the latest Windows features.
Manually Update Web Experience Pack
You can get the Windows Web Experience Pack from the Microsoft Store. Open the Microsoft Store from either the Start menu or by searching for it.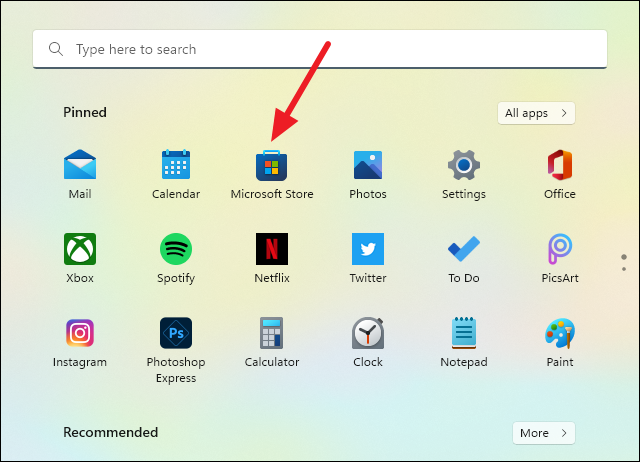 Then, go to 'Library' from the bottom part of the navigation menu on the left.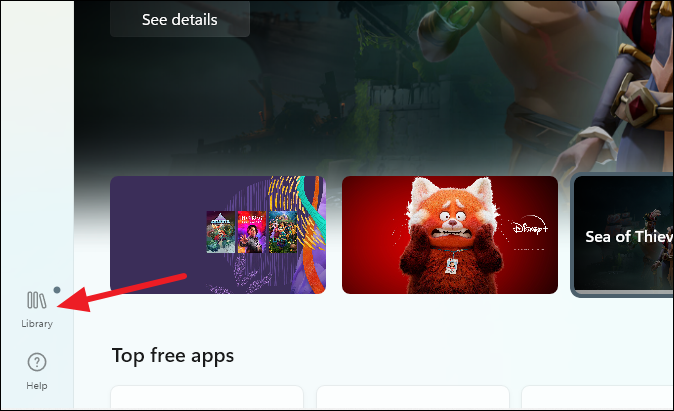 Go to 'Get Updates' in the upper right corner.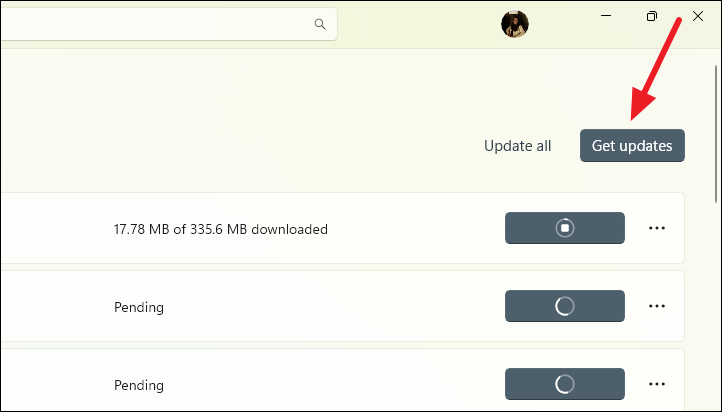 Then, find the Windows Web Experience pack from the list of apps.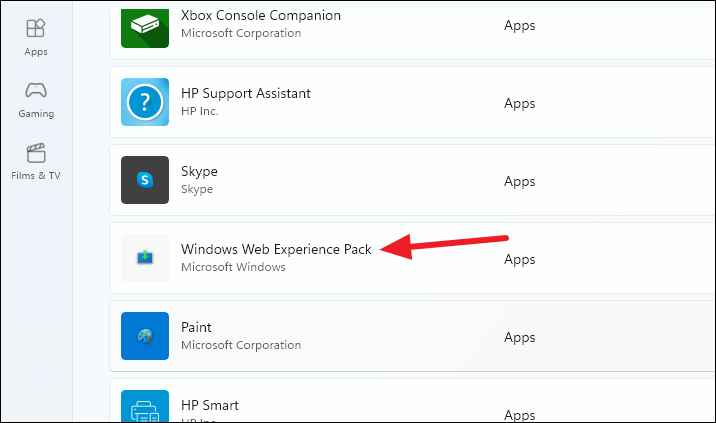 If you can't find it, open it using this link. It'll open in the browser. Click 'Get' and then click 'Open' in the dialog box that appears to open it in the Microsoft Store.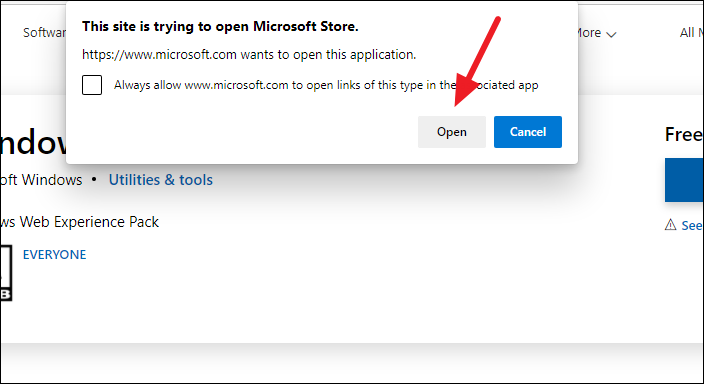 Click the option for 'Update' to update to the latest version. If it says 'Open' instead of 'Update', you're already using the latest version.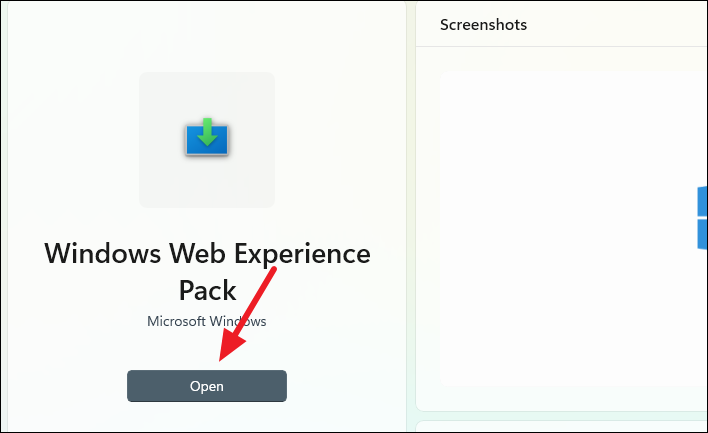 Enable Automatic Updates
You don't have to worry about updating the Windows Web Experience pack all the time to get access to the latest features. You can enable automatic updates for the web experience pack by enabling automatic updates for all Microsoft Store apps.
Open the Microsoft Store. Go to your Profile icon on the title bar of the Microsoft Store. Then, select 'App Settings' from the menu that opens.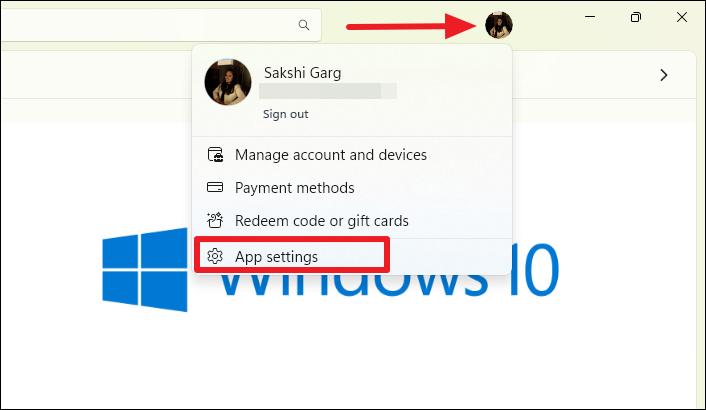 Make sure that the toggle for 'App Updates' is on.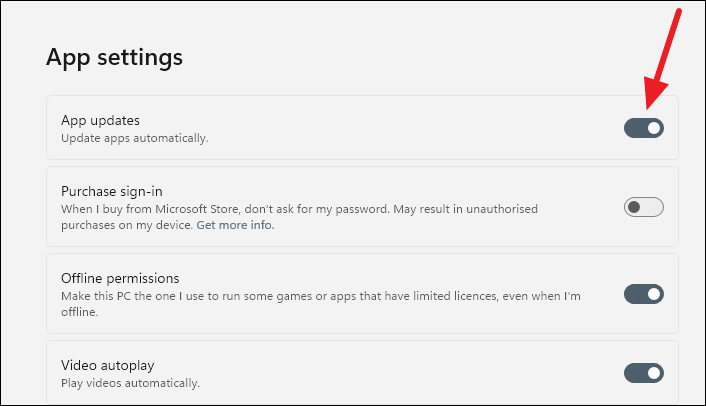 Note: If you can't change this setting on your work system, your organization has configured it this way on purpose.
---
Microsoft might not have provided much information about what the Windows Web Experience pack does. But we know that we still need to keep it updated to make sure all new features run smoothly in Windows.