Why Do iMessages Turn Green
A straightforward answer to this age-old question about iMessages being sent as text (SMS) messages with green color, not blue.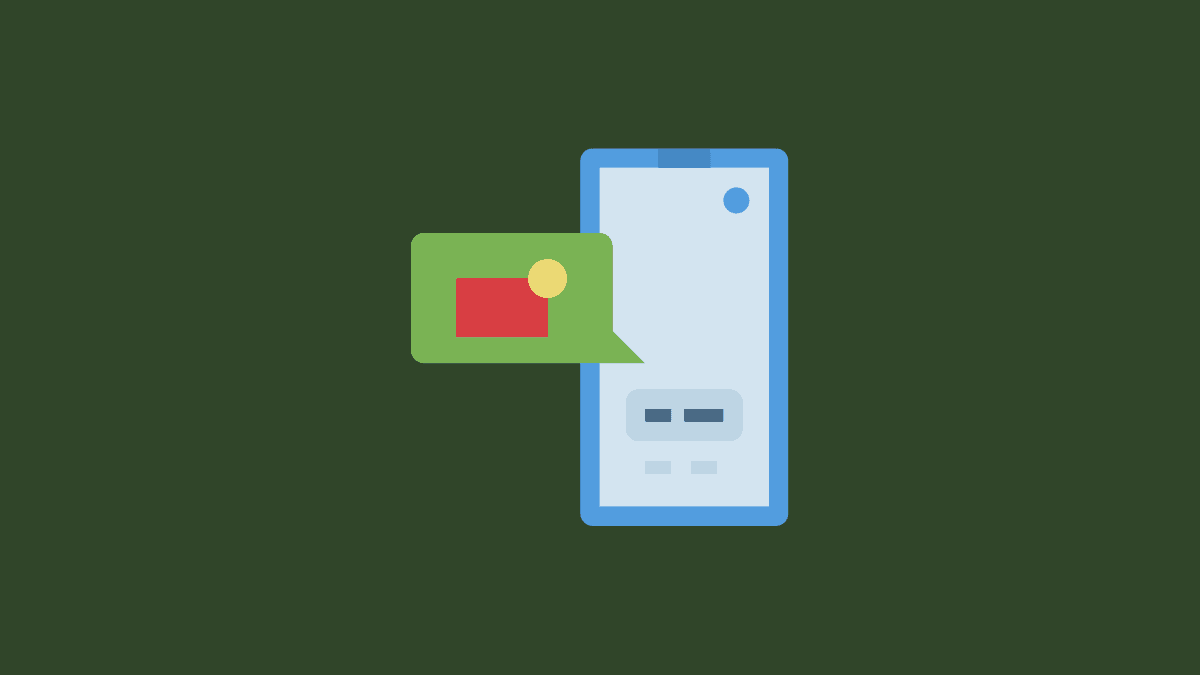 Apple's exclusive messaging service iMessage is a cult favorite. Whenever someone switches to an iPhone, iMessage is one of the first things they try out. You can use iMessage to communicate with other Apple users who use the service.
But iMessage can sometimes be confusing for some people. iMessages are different than standard SMS, and the iPhone differentiates between the two with the help of colors: iMessages are blue, and SMS are green. But, sometimes iMessages turn green, and there's bound to be confusion.
We know you're curious for answers, and this time, curiosity won't kill the cat. There are a few scenarios where iMessages turn green where they were previously blue. Let's take a look at each of these.
1. No Internet Connection Available
The most common situation when iMessages turn green is when you lose access to an internet connection. The iMessage service uses the internet to send and receive messages from other Apple Devices and not your carrier network.
But when you neither have access to Wi-Fi nor mobile data, your iMessage automatically switches to a standard SMS if you have this setting on. Standard SMS rates apply when a message is sent as SMS instead of an iMessage.
Now, keeping this setting on or off is entirely up to you. In most cases, it is advisable to keep it on as it ensures that your iMessage will have SMS to fall back on when there's no internet available. So, with this setting on, your message will get delivered no matter what.
But in cases when the cost of sending an SMS can be too high – for example, when a number is an international number – and iMessage switching to SMS is undesirable, you should just turn this setting off.
To change this setting, open the Settings app on your iPhone and scroll down until you find 'Messages'. Tap it to open it.
Then, go to the setting 'Send as SMS' and turn the toggle off/ on according to your need.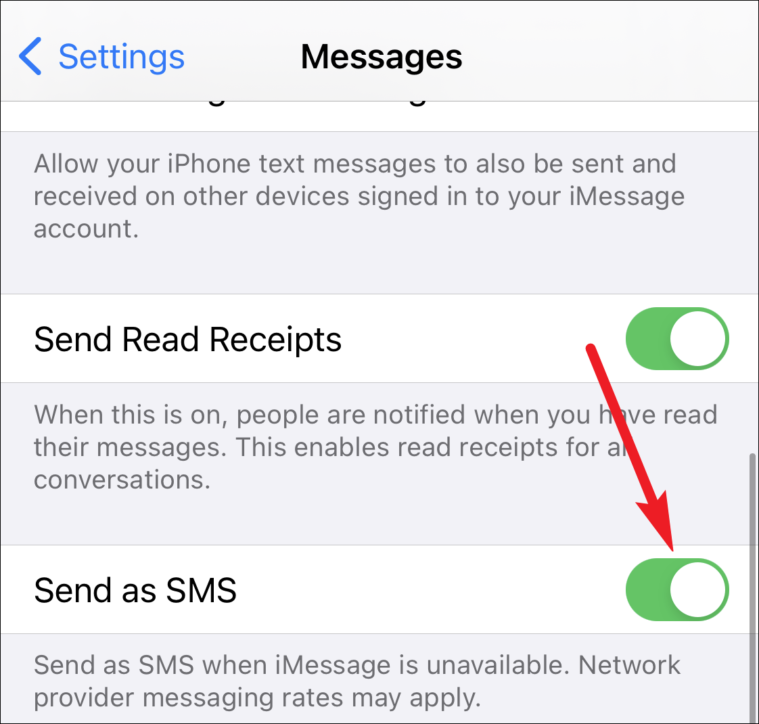 2. iMessage isn't Activated on your Device
If suddenly all of your iMessages have turned green, it means that iMessage isn't activated on your device. If it was previously active and you don't remember deactivating it, it might be because you didn't. Deactivate it, that is. Sometimes iMessage gets deactivated after a software update. Whatever the reason, all you need to do is (re)activate it to turn it to blue again.
Open your iPhone settings and go to 'Messages'.
Then, turn on the toggle for iMessage.
It might take a few seconds for iMessage to activate and you might be charged standard rates for an SMS, depending on your carrier (whether you pay for SMS or get a few free SMS every day, that sort of deal).
You might also have to sign-in once to your Apple ID to activate iMessage.
3. iMessage isn't Activated on the Recipient's Device
You have a perfectly working internet connection, your iMessage is activated, and still, iMessage for one of your contacts has turned green. Many people worry that the reason for this that they have been blocked on iMessage. All things aside, that's not the case. When someone blocks you, iMessage doesn't turn from blue to green. You can't send them any form of messages – iMessages and SMS alike. Hop on here to find out whether you have been blocked if you're still worried.
Now, on to the matter at hand. If the iMessages for just one contact have turned green, either their iMessage isn't activated, or they have shifted to a non-iOS device. Hit them up to know whether it's former or the latter. Whatever the case, there isn't anything you can do.
---
iMessage is great for communicating without having to worry about your SMS limit or phone bill. And come to think of that, it isn't all that confusing either. All you need is a proper knowledge of how things work, and you won't have to worry about any erratic behavior, like blue bubbles turning green.