iOS 15 is finally available to download for all compatible iPhone users. Every year, this time around, Apple releases the newest iteration of their OS. It creates a buzz in the community of Apple users like no other. But things are a bit different this year. It's not just Apple users who were waiting for the newest update.
For the first time ever, Apple has given Android and Windows users something to look forward to with the latest release. No nonchalant shrugs from them this year as it affects them as well. Getting straight to the point, Apple has extended its video conferencing system, FaceTime, to include more platforms.
FaceTime, which has always been exclusive to the Apple ecosystem, is now letting go of that exclusivity to include Android and Windows users as well. This is coming at a time when the whole world has come to rely on video calls for personal as well as professional connections a lot.
Mechanisms of using FaceTime on Android
But there are still a lot of questions surrounding this move. Let's clear them all. Although FaceTime will now include Windows and Android users, that inclusivity is still pretty limited and comes with a lot of caveats.
For starters, non-Apple users can only join FaceTime calls started by Apple users on iOS 15. So, the answer to the big question of whether you can do FaceTime from an Android phone to iPhone would be a big, fat no.
There's no FaceTime app for Android users that'll let them use FaceTime like any other video conferencing call. FaceTime for Android will work using FaceTime links, which only an iPhone user using iOS 15 can generate.
Android users can use this link to join a FaceTime call from the browser. They also have to be admitted to the call by the host, i.e., the iPhone user who created the link. So, if they created the link ahead of the actual call/ meeting time and the iPhone user has yet to join, the Android callers are going to have to wait to become a part of the call.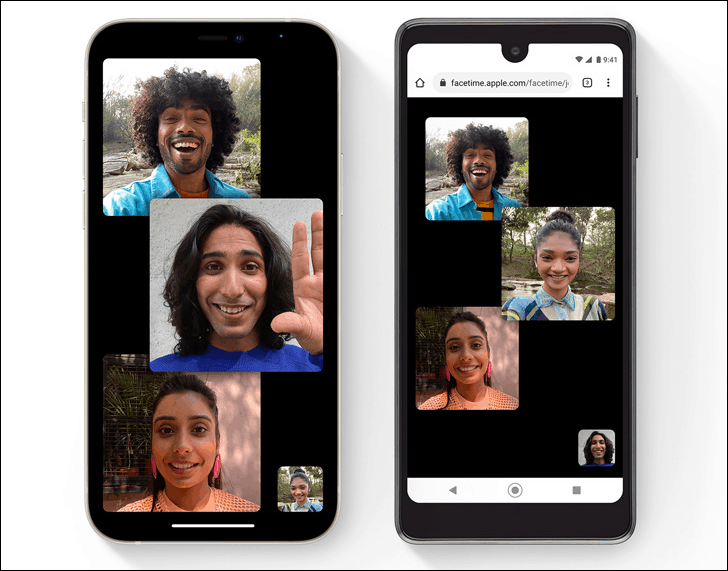 But, there's also a perk of there not being an app. Joining from a web link comes without any strings. You don't need to download anything, neither do you need an account to join a FaceTime call from your Android phone. Just enter the link in your phone's browser, enter your name and you're good to go.
📲Here's the complete guide on joining FaceTime calls from an Android phone.
---
So, all in all, there are a lot of limitations to the whole setup. But the silver lining is, you get to be a part of the FaceTime calls. So if your friends or family have always FaceTimed without you before now, those days are past you.