Does Google Meet Have a Time Limit?
Currently, there is no limit on Google Meet. But meetings for free users could be getting shorter in the near future.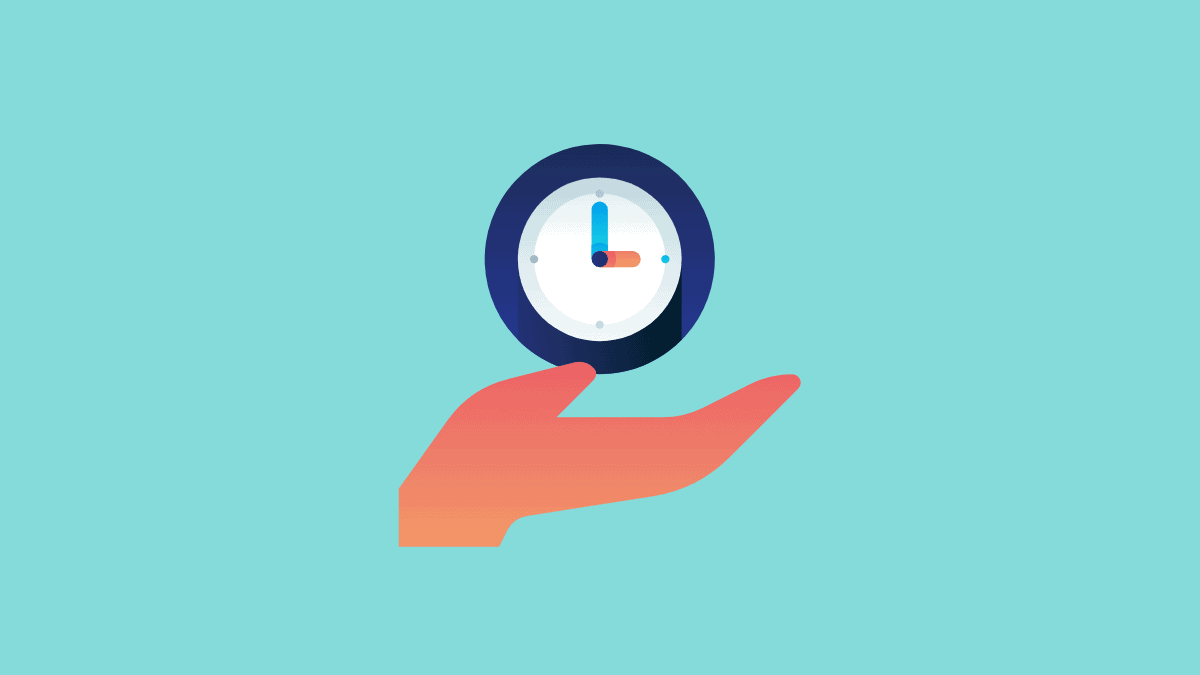 Last year, Google made its video meeting platform, Google Meet, free for everyone. Previously, only G-Suite (now, Workspace) users had access to the platform. In the light of the pandemic, Google's step proved to be crucial. Users from everywhere could carry on with their lives using Google Meet.
Whether you were meeting for work, school, or catching up socially, Google Meet became the go-to choice for many. You didn't need a separate app, and in most cases, you didn't even need to create an account. Almost everyone has a Google account these days, after all.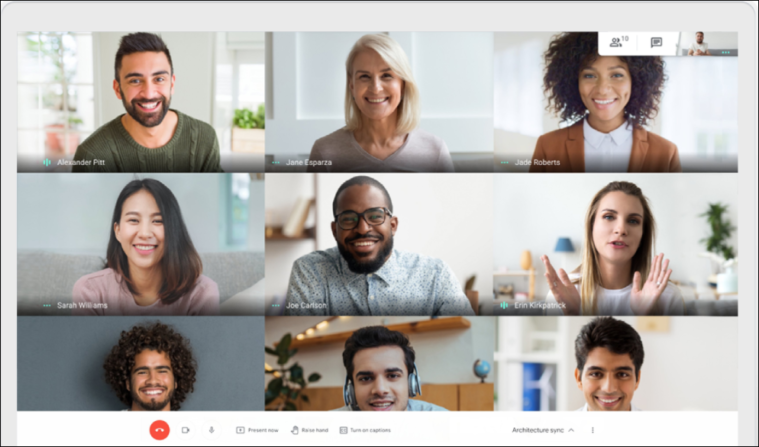 When Google made the service free for everyone, it also didn't put any time limits on calls. Even users with a free account could meet uninterrupted for up to 24 hours (which is practically an unlimited call). Initially, Google announced that it'll be putting an end to unlimited calls for free users eventually. When free Meet made its debut, Google planned to impose a 60-minute time limit at the end of September 2020.
But the company pushed back the deadline to March 2021, again due to the pandemic. Now, many users are wondering if this new change has come into effect. Is there finally a time limit on Google Meet calls? Well, not yet. But there will be soon.
Google pushed back the deadline from March to June 2021 once again. So, free users can still meet uninterrupted on Google Meet for unlimited calls (up to 24 hours) till the end of this month.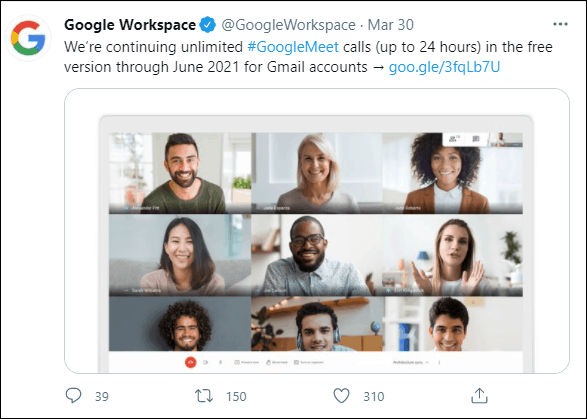 Once the time period is over, if the company doesn't push back the deadline again –which now seems unlikely – free users will have a time limit of 60 minutes on Google Meet calls.
Google Workspace users will still get to enjoy unlimited video calls on the platform.
How Does the Time Limit Work in Google Meet?
A time limit of 60 minutes doesn't mean that free users will only be able to meet on Google Meet for up to 60 minutes a day. It means that they can only meet uninterrupted for 60 minutes. Once the time is up, the call will disconnect automatically, and you'll have to start a new meeting and go through all the hoops once again (inviting others and admitting them to the call).
The time limit for free accounts is only applicable in the meetings hosted by a free account owner. When free users are attending meetings hosted by Google Workspace users, they won't be disconnected from the call after an hour.
---
Google Meet is a great platform to connect with other people, no matter which type of account you're using. Google has also been relentlessly adding new features to make the experience even more surreal.
Whether you're starting meetings for work, class, or movie sessions, enjoy the unlimited calls with all the features it offers while they last. After that, you'd either have to get used to multiple, shorter sessions, or you could become a paid user.