Download iOS 12 IPSW Firmware for iPhone and iPad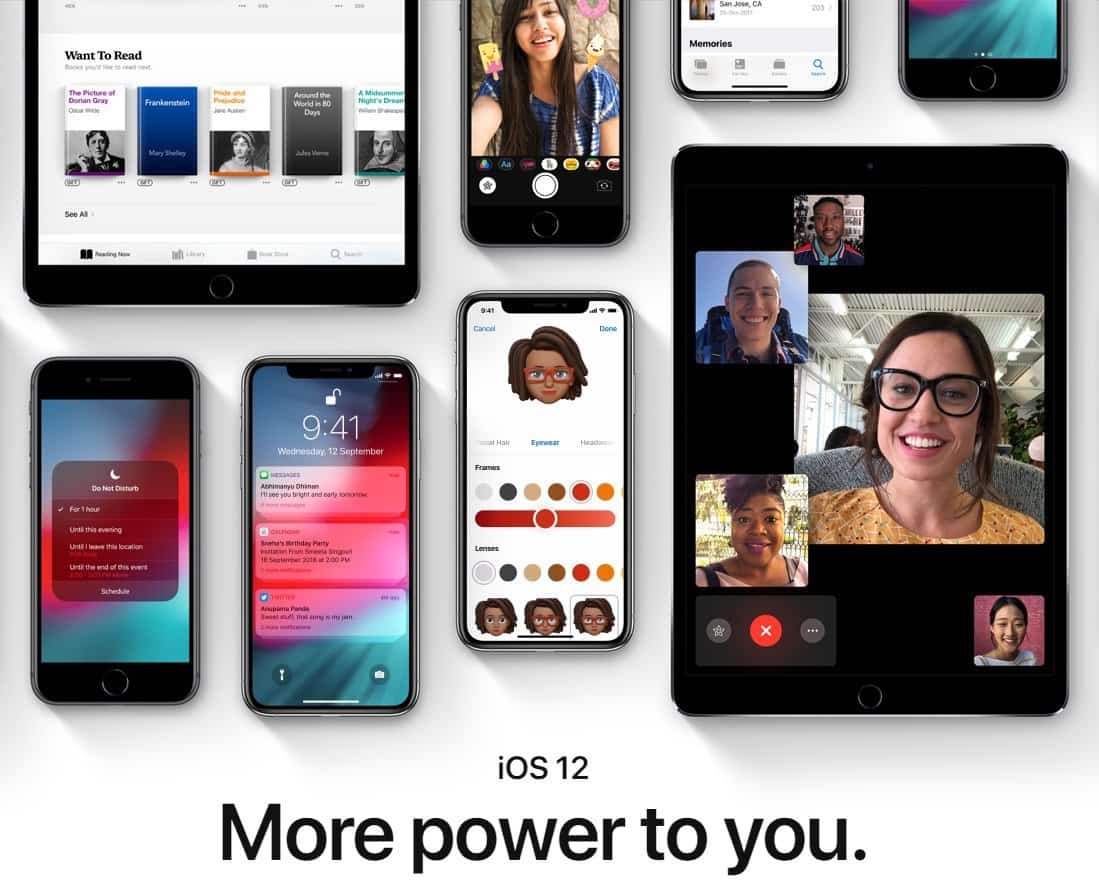 The iOS 12 update will be rolling out to the masses in a few hours. the update will be delivered via OTA on your iPhone and through iTunes on your computer. But if you're someone like us, who likes to install iOS updates using IPSW firmware files, you're looking in the right place.
Apple doesn't publicly releases the IPSW firmware files, but if you have got a developer account with Apple you can download iOS 12 firmware from the developer console.
But we'll save you the trouble and get you iOS 12 firmware download links right below.
Download links
| | | |
| --- | --- | --- |
| iPhone and iPad models | iOS version | Download link |
| iPhone X | iOS 12.0 (16A366) | Download |
| iPhone 8 | iOS 12.0 (16A366) | Download |
| iPhone 8 Plus | iOS 12.0 (16A366) | Download |
| iPhone 7 | iOS 12.0 (16A366) | Download |
| iPhone 7 Plus | iOS 12.0 (16A366) | Download |
| iPhone SE | iOS 12.0 (16A366) | Download |
| iPhone 6s | iOS 12.0 (16A366) | Download |
| iPhone 6s Plus | iOS 12.0 (16A366) | Download |
| iPhone 6 | iOS 12.0 (16A366) | Download |
| iPhone 6 Plus | iOS 12.0 (16A366) | Download |
| iPhone 5s | iOS 12.0 (16A366) | Download |
| iPad Pro (10.5-inch) | iOS 12.0 (16A366) | Download |
| iPad Pro (12.9-inch, 2nd generation) | iOS 12.0 (16A366) | Download |
| iPad (5th generation) | iOS 12.0 (16A366) | Download |
| iPad (6th generation) | iOS 12.0 (16A366) | Download |
| iPad mini 4 | iOS 12.0 (16A366) | Download |
| iPad Air 2 | iOS 12.0 (16A366) | Download |
| iPad mini 3 | iOS 12.0 (16A366) | Download |
| iPad Pro (9.7‑inch) | iOS 12.0 (16A366) | Download |
| iPad Pro (12.9‑inch) | iOS 12.0 (16A366) | Download |
| iPad Air | iOS 12.0 (16A366) | Download |
| iPad mini 2 | iOS 12.0 (16A366) | Download |
| iPod touch (6th generation) | iOS 12.0 (16A366) | Download |
For help installing an IPSW firmware file on your iPhone or iPad, follow the link below: