[Updated] Download iOS 12 Beta 12 IPSW Firmware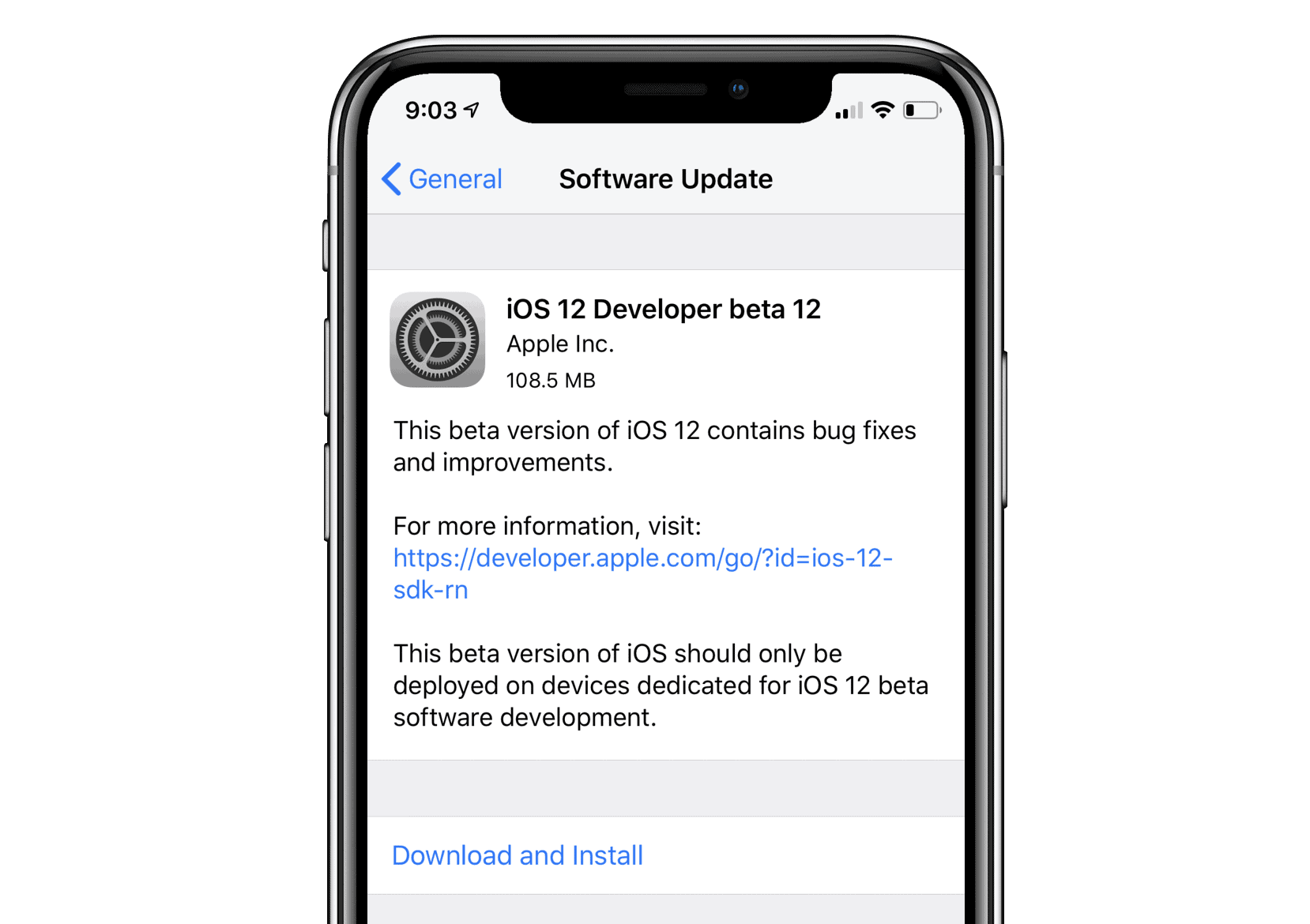 Apple released the iOS 12 Beta at WWDC 2018 to let developers test their apps on the upcoming version of iOS before it goes public later this year. The new software is supported by all iPhone models from iPhone 5s to the iPhone X.
You can download iOS 12 Beta directly on your iPhone by installing the iOS 12 Beta profile on the device. It's easier to update your iPhone through OTA updates when you don't have access to a computer.
However, if you're someone like us who prefer to update the iPhone through iTunes only, below are download links for all iOS 12 Developer Beta releases thus far.
The iOS 12 Beta IPSW firmware can be installed on your iPhone through iTunes without requiring a developer account. Be sure to follow our step-by-step guide to install an IPSW firmware via iTunes.
→ How to install iOS IPSW firmware file using iTunes on Windows and Mac
Download iOS 12 Developer Beta IPSW firmware
Apple has pushed nine developer beta releases of iOS 12 thus far. Below are download links of all builds for all iOS 12 supported iPhone devices.
iPhone X
iPhone 8 and iPhone 7
iPhone 8 Plus and iPhone 7 Plus
iPhone SE and iPhone 5s
iPhone 6s and iPhone 6
iPhone 6s Plus and iPhone 6 Plus
---
If you need help with the download or the firmware installation process, do write to us in the comments section below. We'll be happy to help.