How to Enable WhatsApp Screen Lock with Face ID or Touch ID on iPhone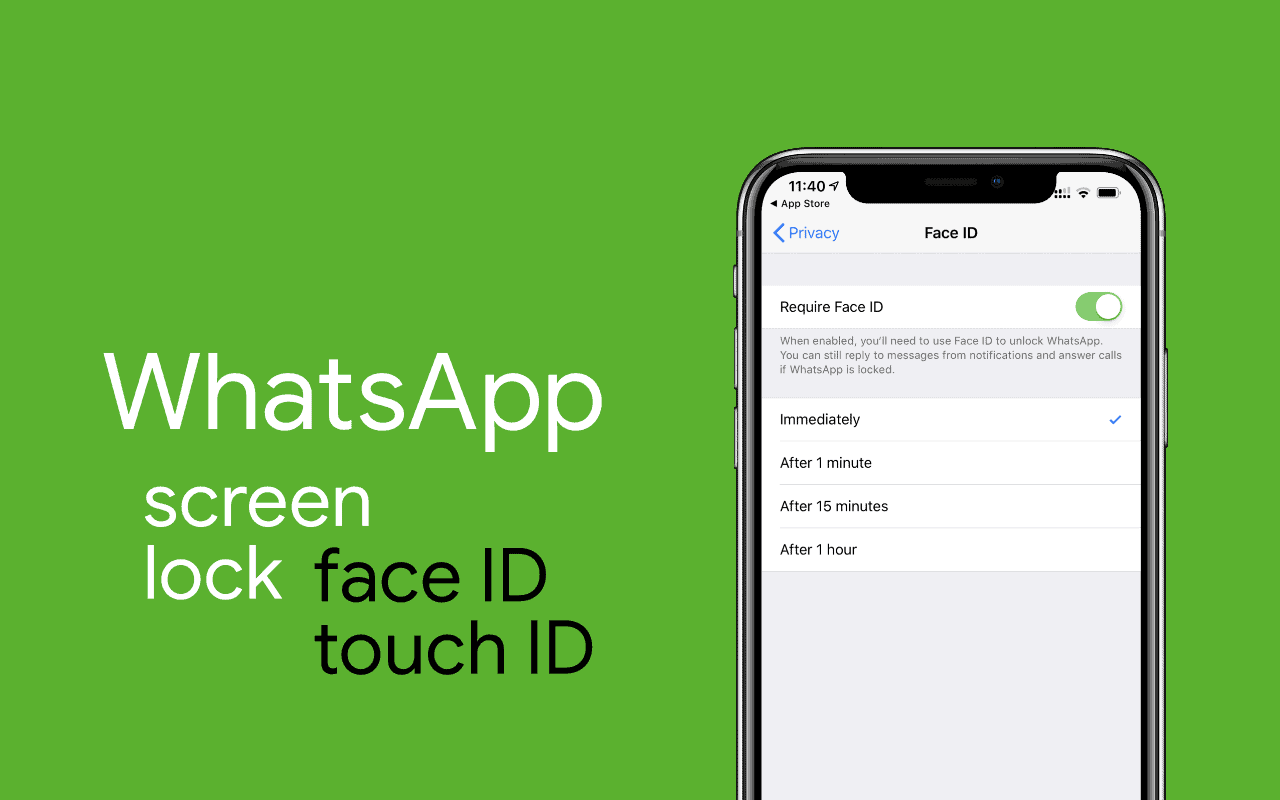 WhatsApp is now rolling support for Screen Lock on iPhone devices with the release of version 2.19.20 on the App Store. This lets you lock WhatsApp with Touch ID or Face ID on your iPhone. Below is a quick guide on how to enable the new feature.
How to enable Screen Lock on WhatsApp for iPhone
Open WhatsApp and go to Settings » Account » Privacy.
Tap Screen Lock.
Depending on your iPhone model, you'll see either Require Face ID or Require Touch ID toggle switch, turn it on to set a lock on WhatsApp.
You can also set the if WhatsApp should lock itself immediately after you leave the app or after 1 minute, or 15 minutes or after an hour.
Note: Even when Screen Lock is enabled, you can still reply to messages from Notifications and answer calls without passing authentication.