🔊
In Short.
To switch from text message to iMessage, ensure iMessage is turned on in Settings. If it's already on and you're still stuck on text messages, try sending a photo or attachment to refresh iMessage. If that doesn't work, restart iMessage or force restart your phone. If it's a single conversation stuck on text messages, delete the thread and start a new one.
Sometimes when iMessage encounters a problem, it asks to send the message as an SMS instead. Maybe you didn't have a viable internet connection, short-term or long-term, and switched to SMS instead.
Ideally, iOS only sends the messages as SMS if it can't send iMessage and switches back as soon as possible. But the problem is that you're stuck on text messages even after your normal internet connection is back. Maybe the problem is presenting only with a single contact, or it's possible that iMessage isn't working at all. Whatever the issue, the good news is that you aren't alone. This error occurs often, and there's a quick way to fix this.
If you instead want to enable iMessage, check out our guide on enabling iMessage below:
Send a Photo or Attachment in the Chat
The first thing you should try if you're stuck on text messages (especially with one person) is to send a photo or any other type of attachment to that contact. This generally refreshes iMessage and snaps it back into action. But if the message isn't sending at all, move on to other fixes.
Restart iMessage
Maybe iMessage somehow got turned off, or some files got corrupted. Restarting iMessage from settings will fix this issue and get you back from text messages to iMessage in no time.
Quit the Messages app from the app switcher. Swipe up and then slightly right to bring up the app switcher in iPhones without a home button. In iPhones with a home button, double-press the home button to open the app switcher. Then, swipe up on the Messages app to close it completely.
Then, open the Settings app and scroll until you find the 'Messages' option; tap it to open it.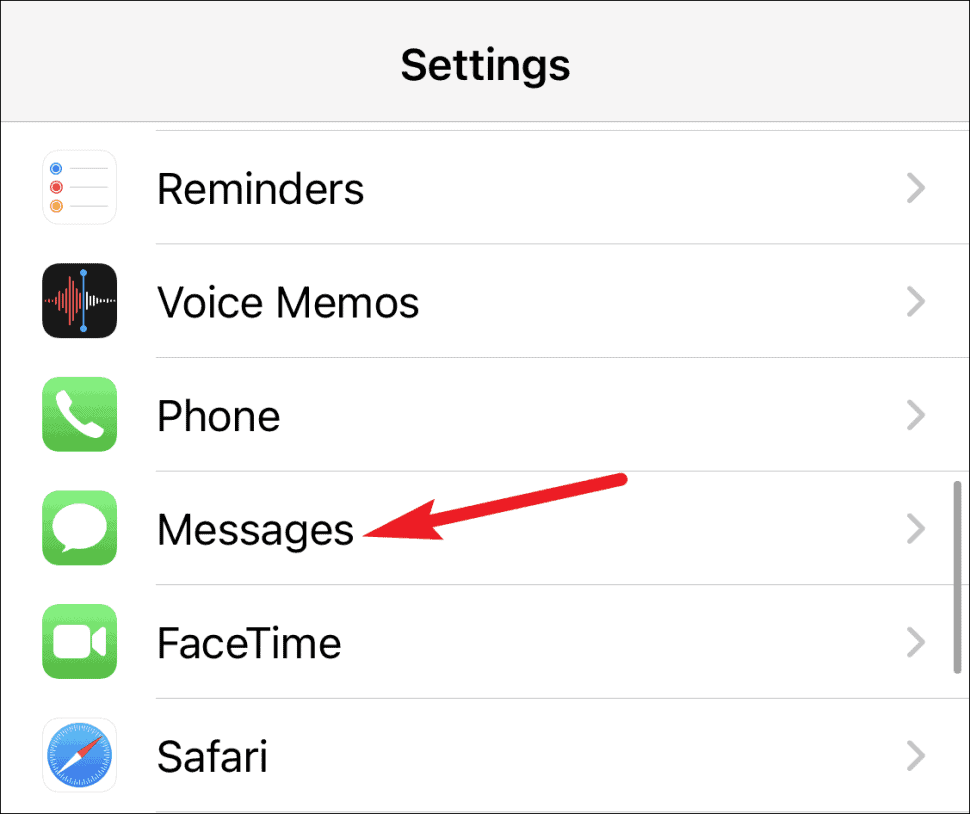 If the toggle for iMessage is somehow off, you've found the culprit! Just enable it, and you'll be good to go. But if it is on, turn off the toggle for iMessage.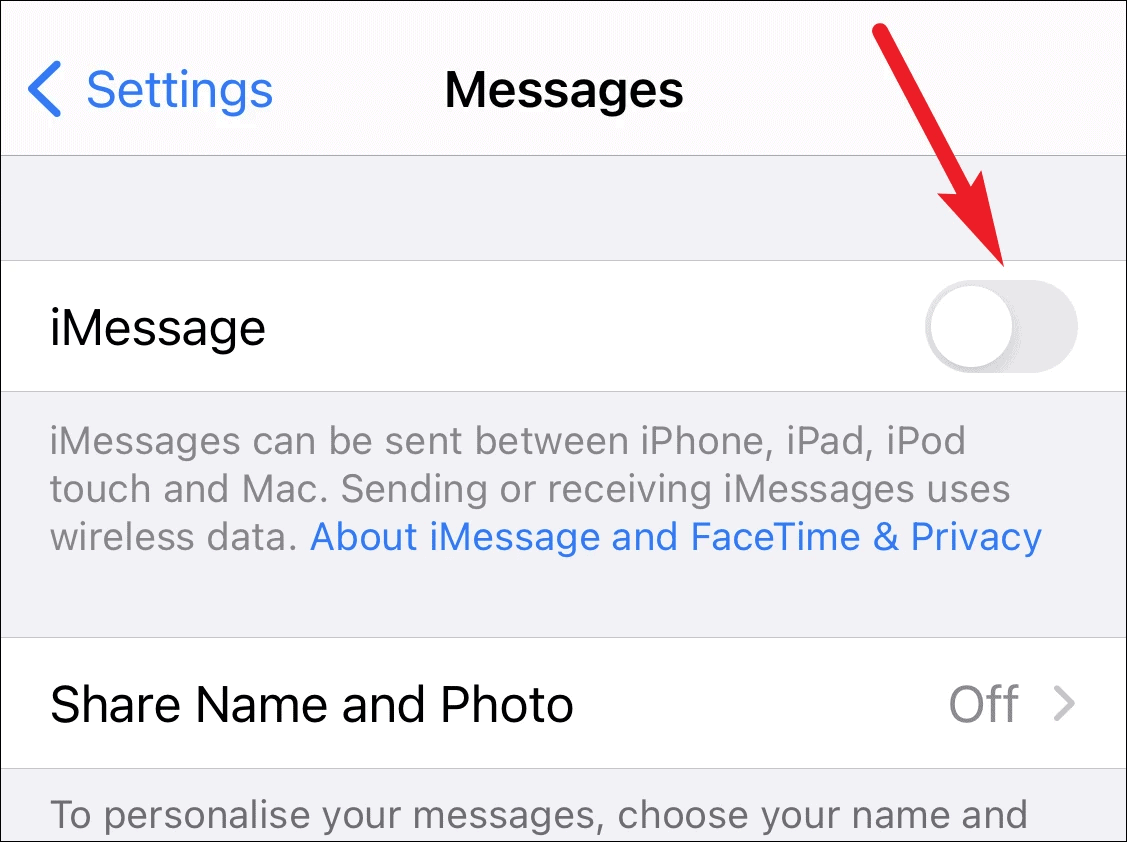 Wait for a few seconds and enable the toggle for iMessage again.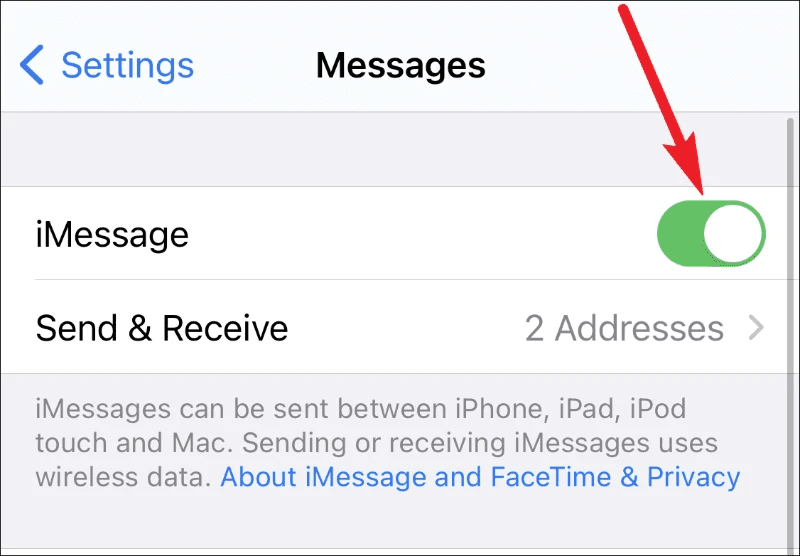 Note: You should be connected to cellular data or Wi-Fi to activate iMessage. You should also be able to send an SMS to Apple's servers. So, you should either have message credits or SMS sending capability on your plan.
iMessage will activate within a few seconds.
Open the Messages app again and try sending a message to the contact with whom you were experiencing the problem. But instead of opening the chat from conversation threads, tap the 'New message' button in the top-right corner.
Then, type their contact info in the 'To' field and send the message.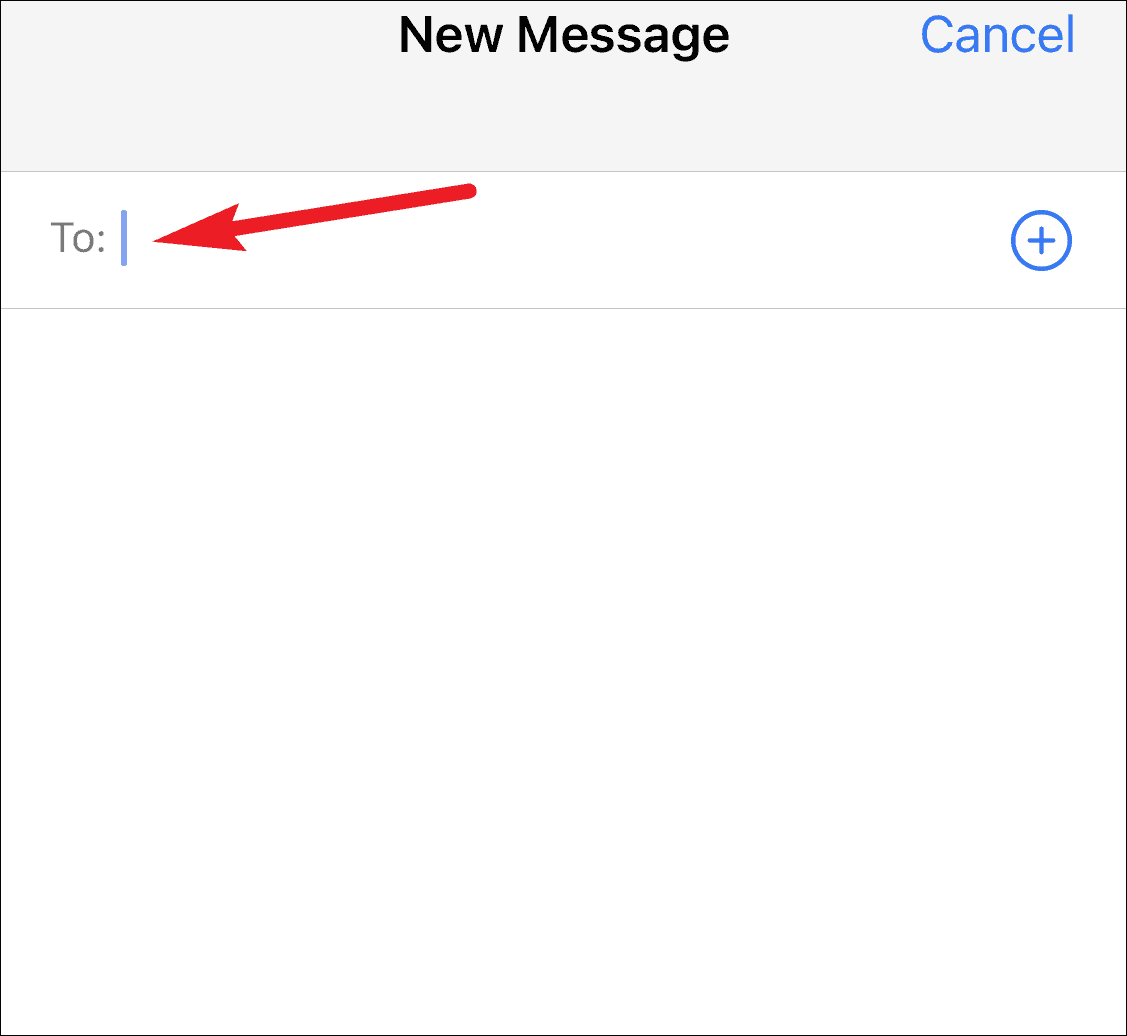 When you select their contact, it should appear in blue instead of green if this fix works. Still, go ahead and send the message to check. It should send as an iMessage.
Force Restart your Phone
If restarting iMessage didn't work, try force restarting your iPhone. Follow these steps to force restart your phone:
iPhones 8, 8 Plus, X, and above: For iPhone 8, 8 Plus, and all other models above iPhone X, i.e., the ones that don't have a home button, quickly press and release the volume up button. Then, press and release the volume down button in the same manner. Finally, press and hold the Sleep/Wake button until you see the Apple logo on the screen. Even when you see the 'Slide to Power Off' option, don't release the Sleep/ Wake button.
iPhone 7 and 7 Plus: Press the Volume down and Sleep/ Wake button together until the Apple logo appears to force restart your iPhone. Ignore the 'Slide to Power Off' option when it appears.
iPhone 6S & previous models: Press and hold the Sleep/Wake and Home button together until the Apple logo appears on the screen.
Once your iPhone has restarted, open the Messages app and try sending a message to one of your iMessage contacts. Start a new conversation when messaging them instead of resuming the old chat with this fix as well. The messages should appear in blue bubbles now instead of green.
Delete the Conversation Thread
If it's a single conversation that's stuck on text messages and none of the fixes above worked, this might be your last hope. But before you try this, ask the other person whether they have iMessage turned on. iMessage is a two-way street; maybe this issue is not really an issue (or an issue to fix on your end). Trust us; this happens a lot.
But if they have iMessage turned on, go ahead and delete the conversation thread that's showing text messages.
Open the conversation threads in the Messages app and find the conversation on the list. Then, swipe left from the right corner of the chat. Few options will appear. Tap 'Delete' to delete the entire conversation.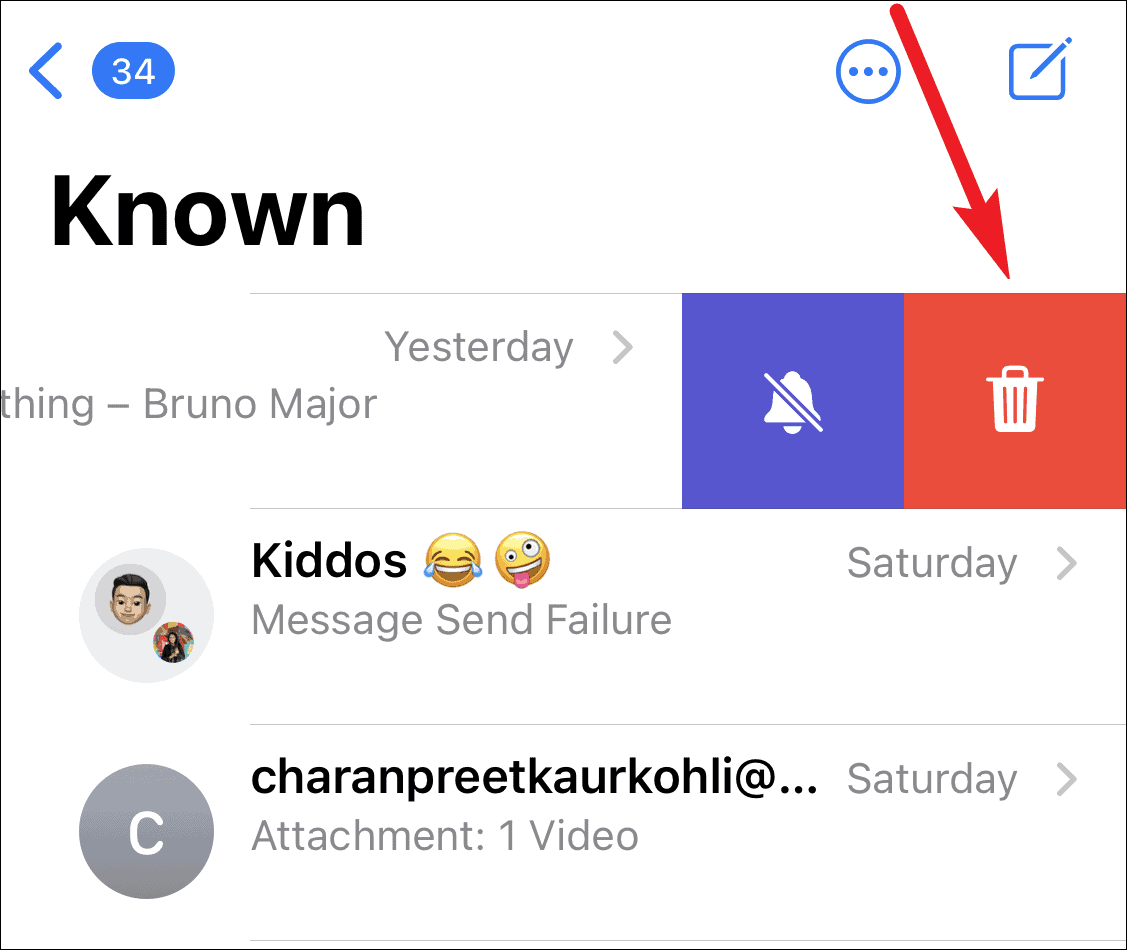 A confirmation prompt will appear. Tap 'Delete' to confirm.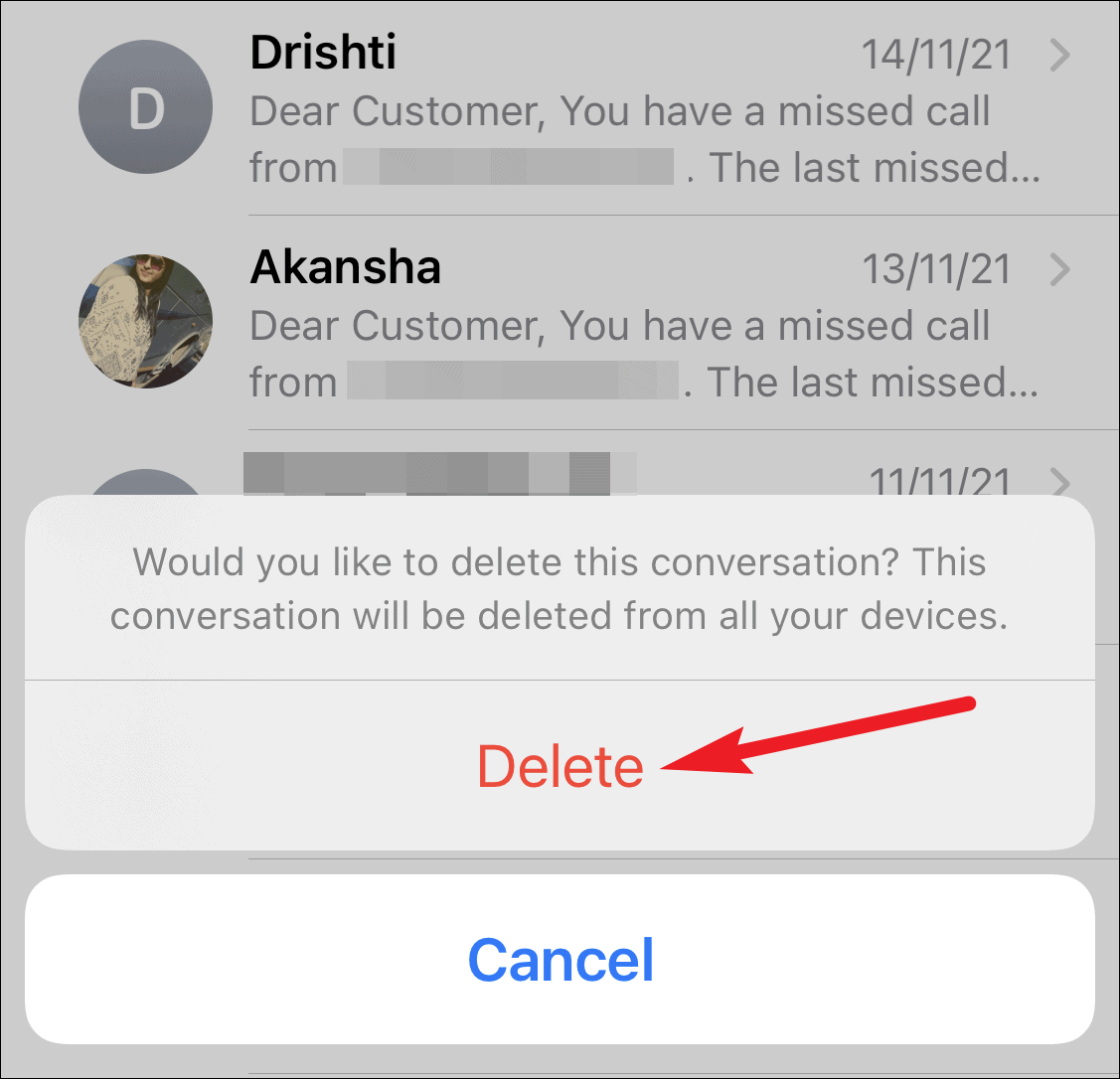 Then, start a new conversation with them. It should begin as an iMessage conversation.
---
iMessage not working can be a nuisance. But fortunately, you can fix this issue in no time. If somehow the problem persists, contact Apple Support.