iMessage is the default messaging app that works seamlessly across macOS, iOS, and iPadOS devices. The software connects to your iCloud account and lets you send and receive messages across all your Apple devices. It is super convenient for users who wish to stay connected with their messages even when they are away from their devices.
However, many people find this whole ecosystem irritating and distracting when it comes to staying productive. People complain of getting multiple pings for the same message on their different devices in professional spaces such as their offices. The multiple pings that one might receive for the same message do cause distraction. Luckily, Apple allows you to disable iMessage on macOS. In this post, we will cover various options that you can use to disconnect and turn off iMessage on macOS.
Disable iMessage on Mac
If you wish to completely disable iMessage on your Mac, it would not take more than a couple of minutes to do so.
First, launch the Messages app from the Launchpad.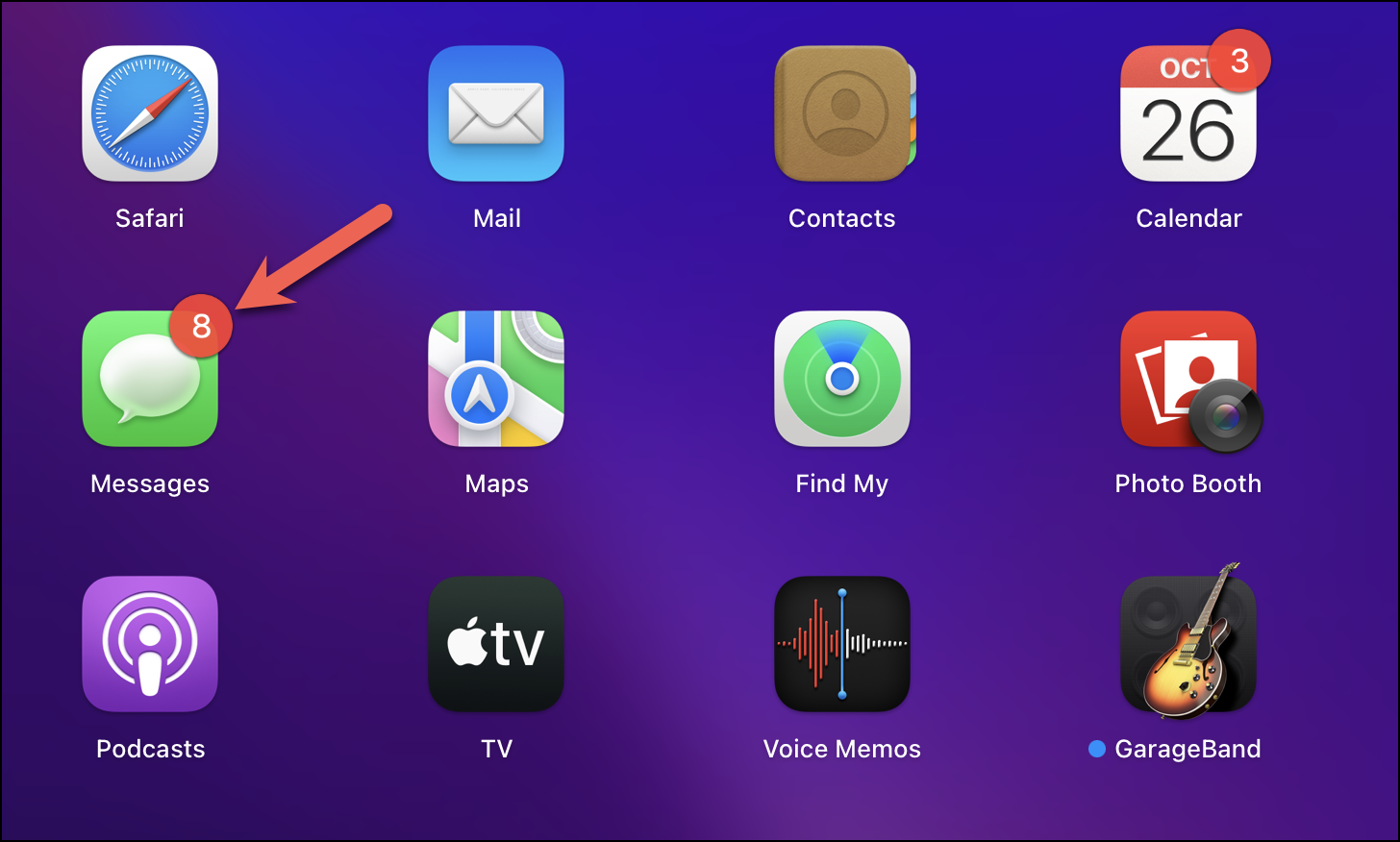 From the menu bar, click the 'Messages' option.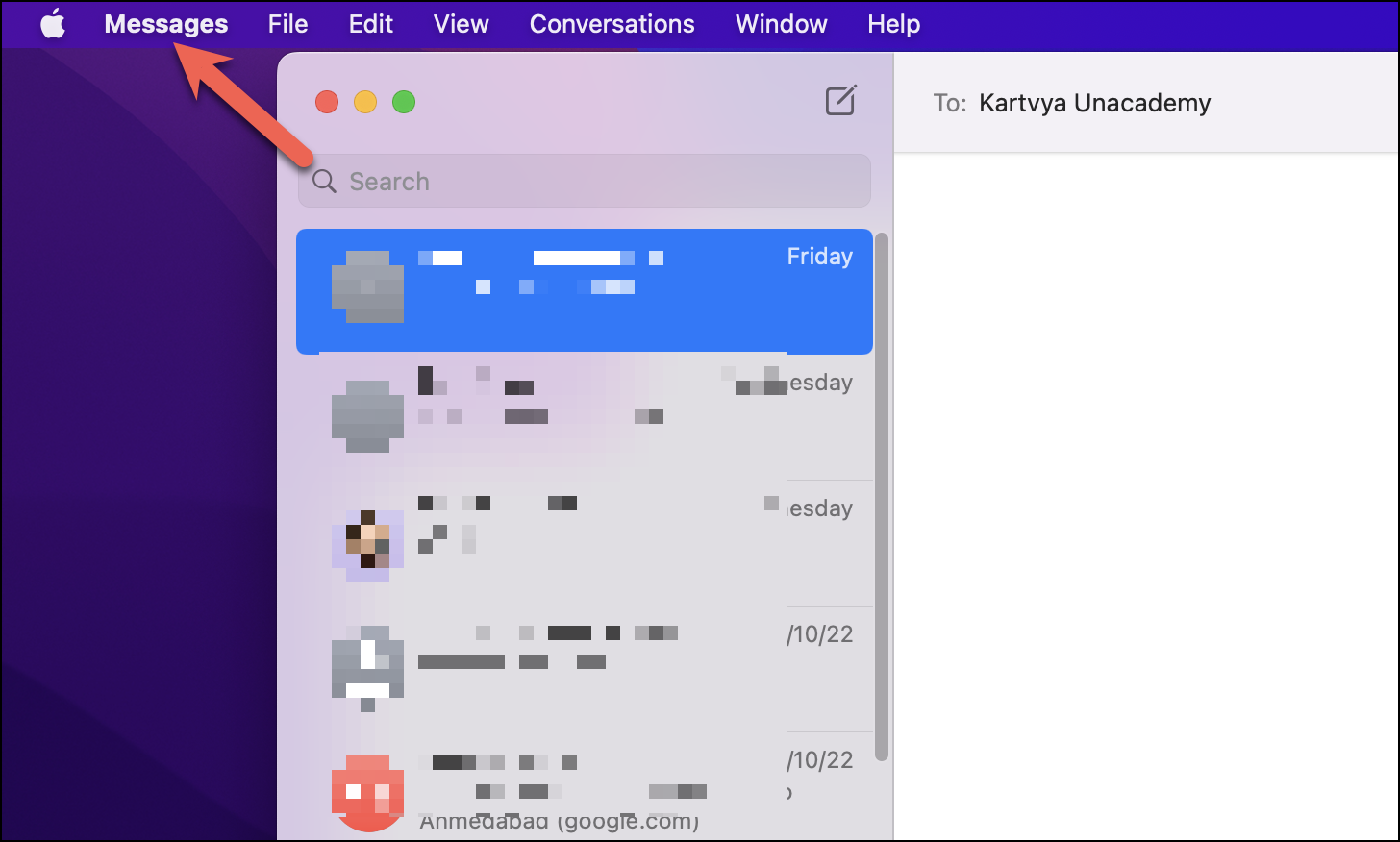 Next, from the drop-down menu, select 'Preferences.'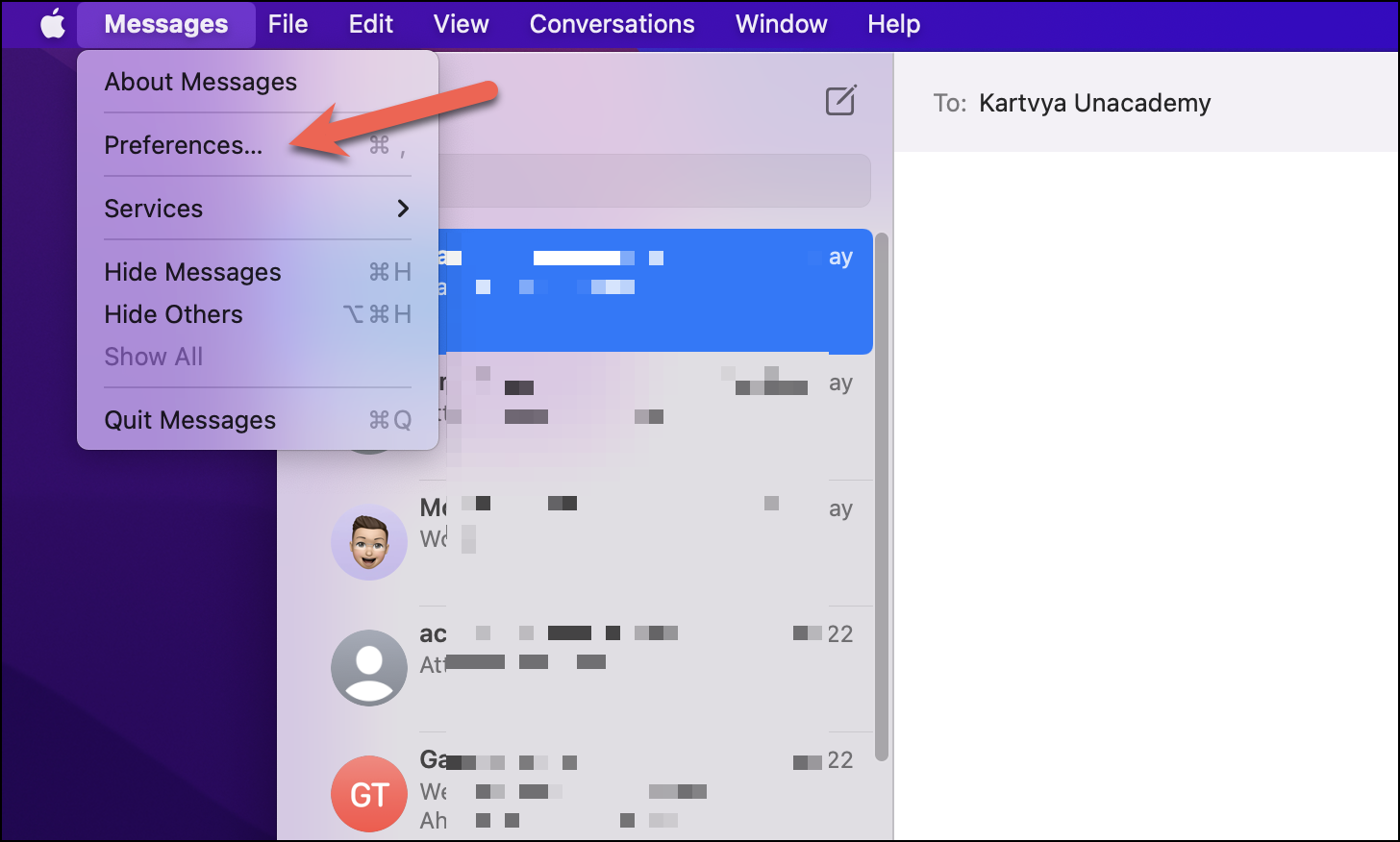 You would notice a pop-up window. Switch to the 'iMessage' tab.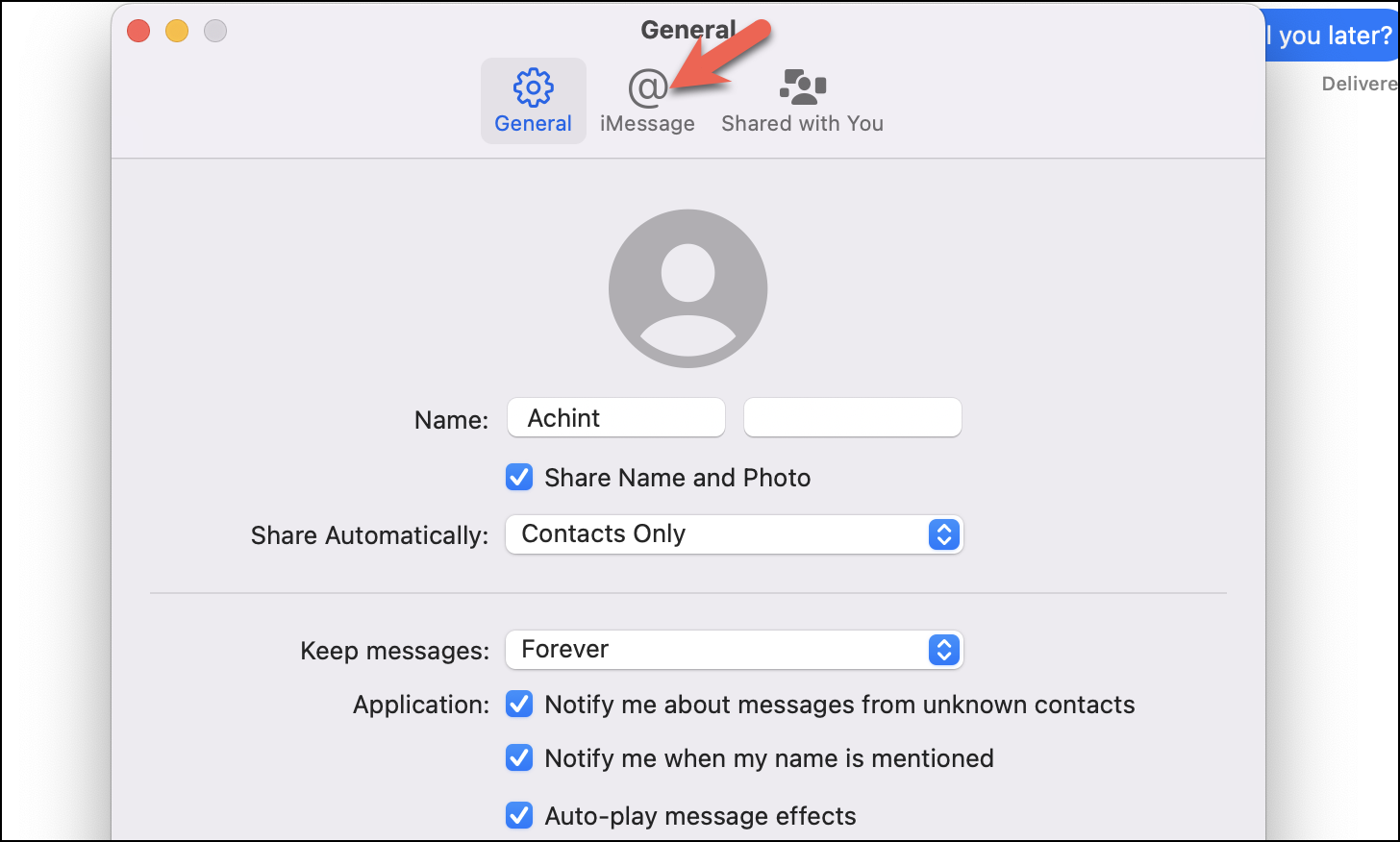 Here, if you wish to completely turn off iMessage on Mac, select the 'Sign Out' button.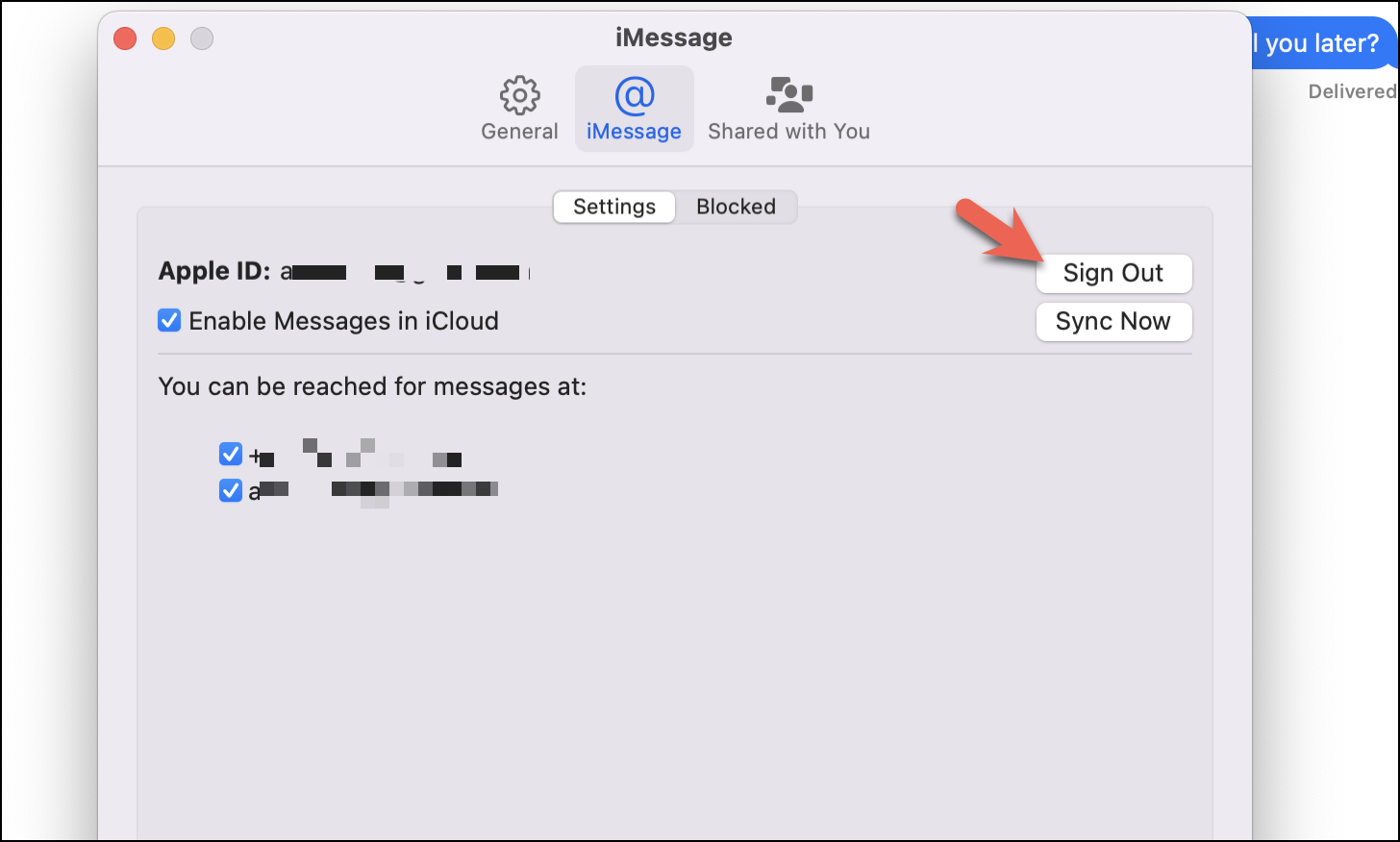 Alternatively, you can uncheck the enable iMessages in the iCloud option. This would ensure that all your messages are saved within devices and not on iCloud eliminating cross-device functionality.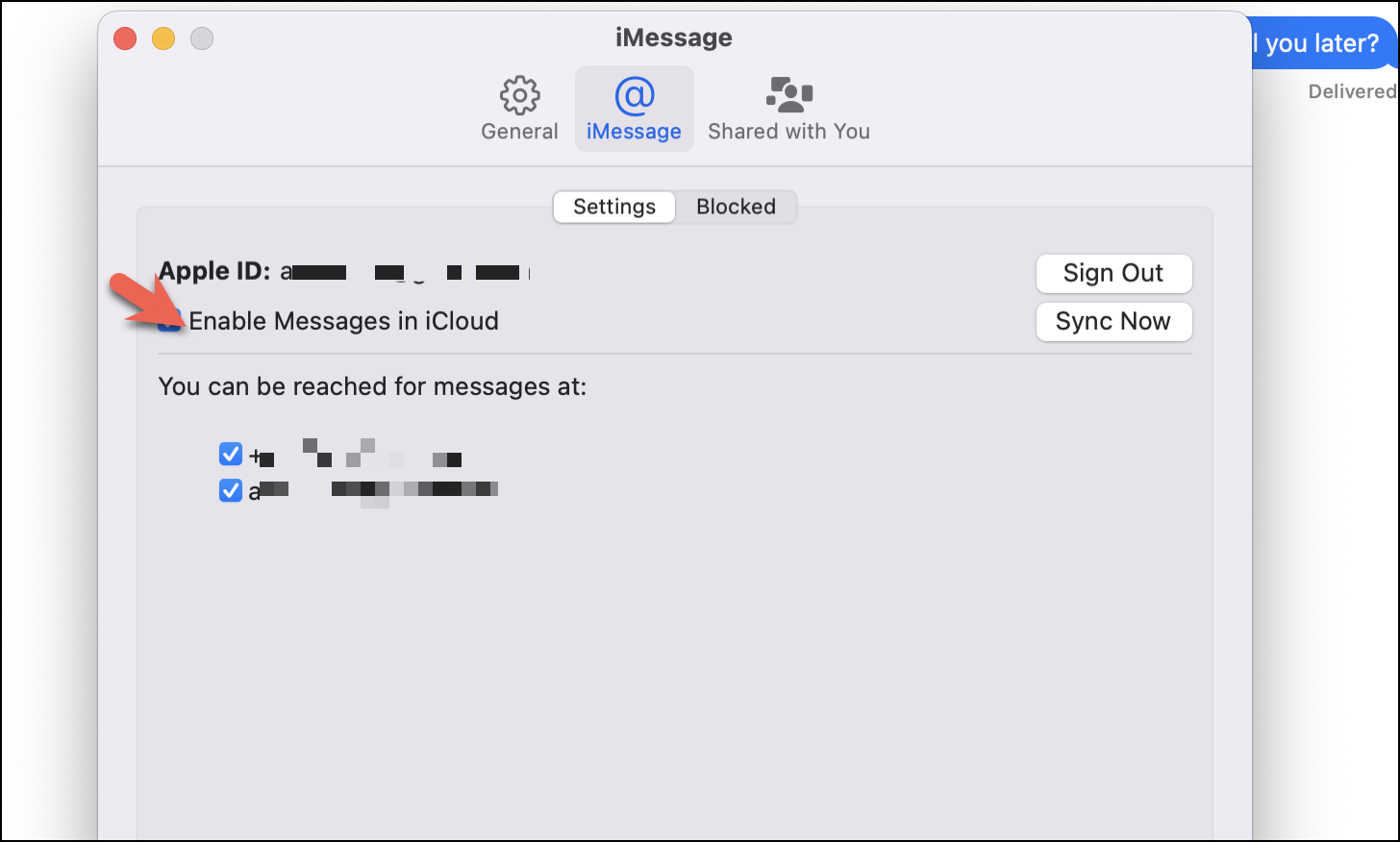 Turn Off All iMessage Notifications without Disconnecting iMessage on Mac
You might be one of those who don't wish to get iMessage notifications on your Mac but want it to stay connected. There can be several reasons for it, the most prominent being that you can easily access the messages and reply from your laptop itself and not take the extra step of opening your iPhone. In such cases, where you want the utility and functionality but don't want the notifications, you can try this method.
First, launch System Preferences from Launchpad.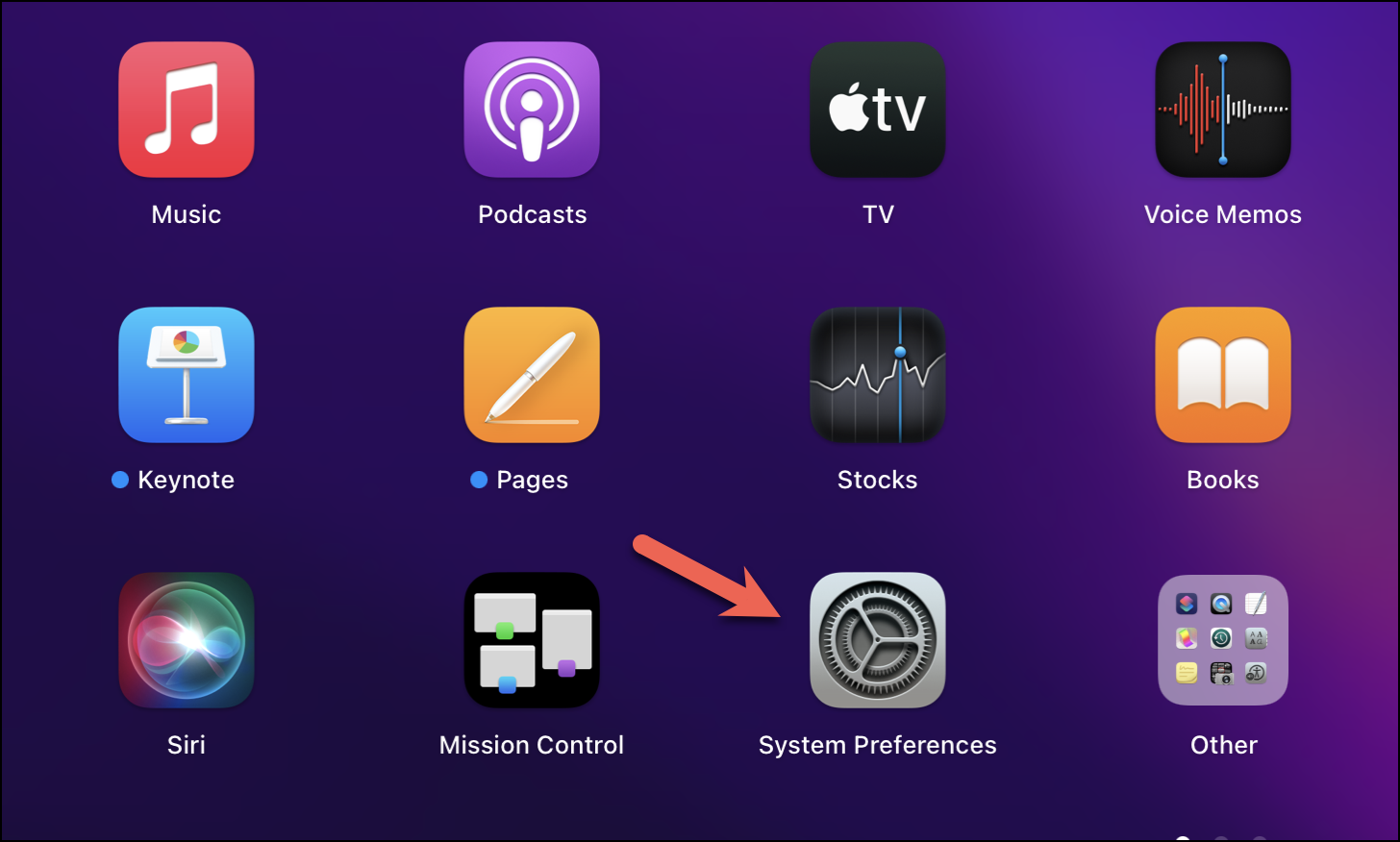 Next, open the 'Notifications & Focus' window.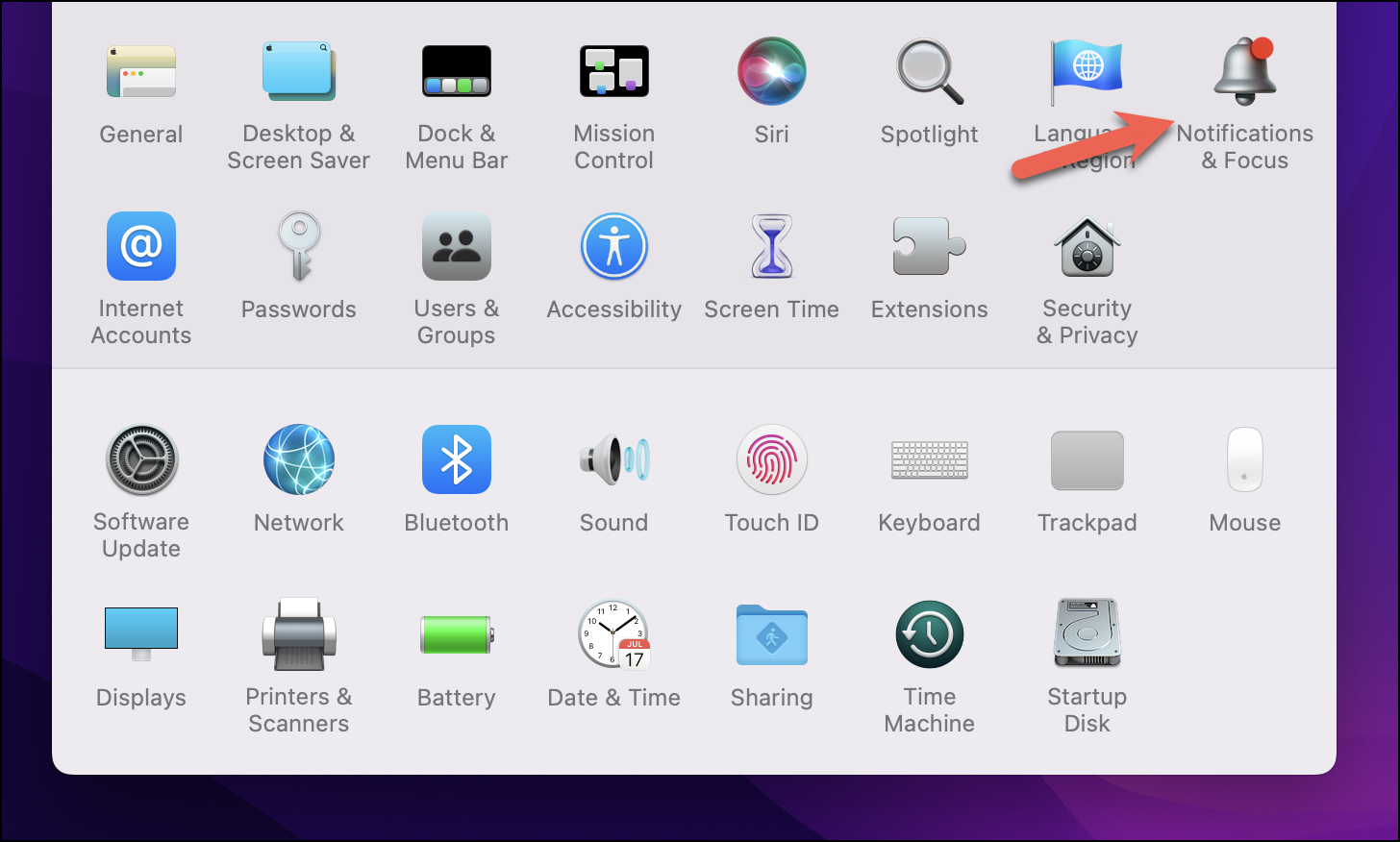 Make sure that you are on the 'Notifications' tab.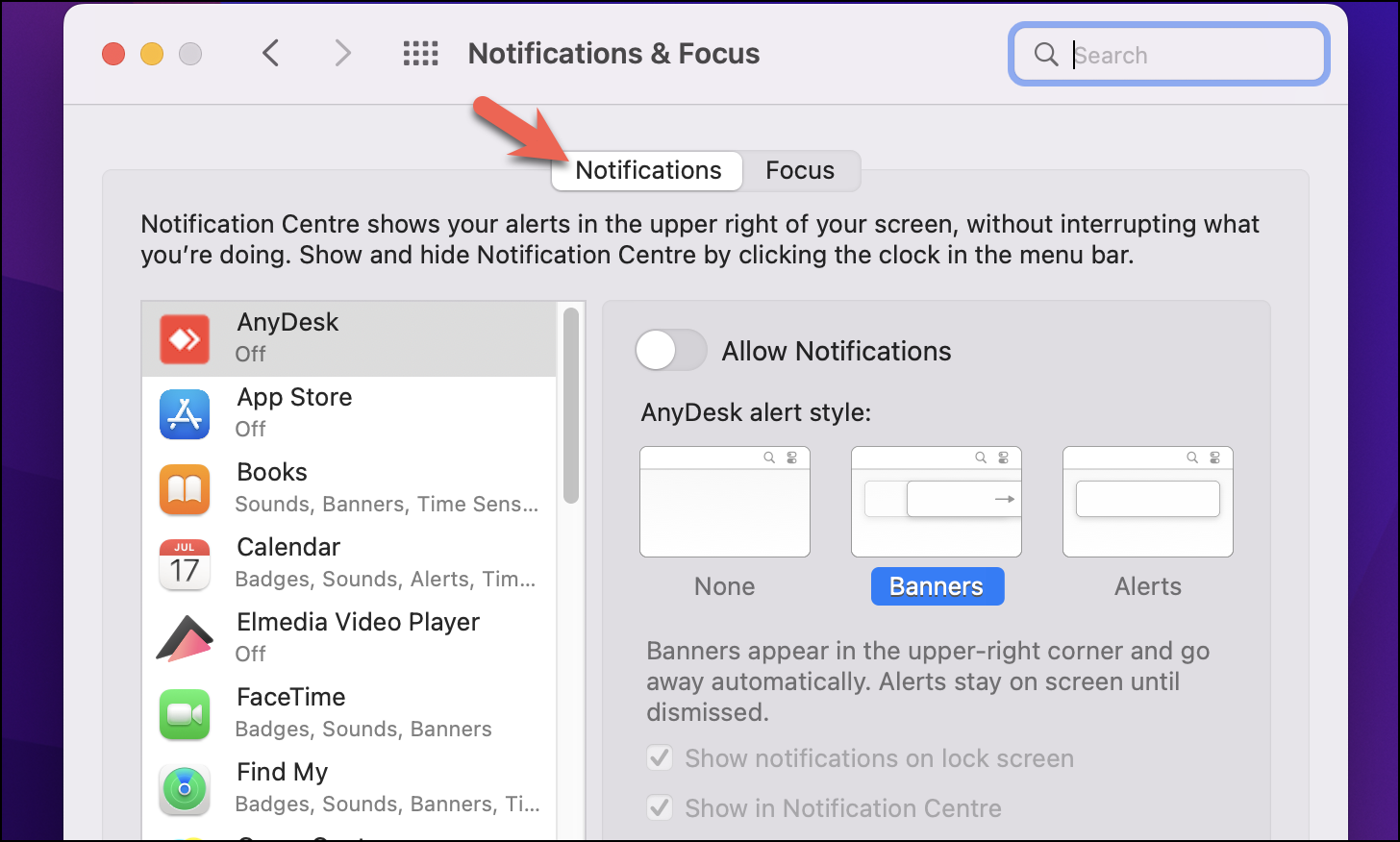 On the left window, scroll down and locate the 'Messages' option.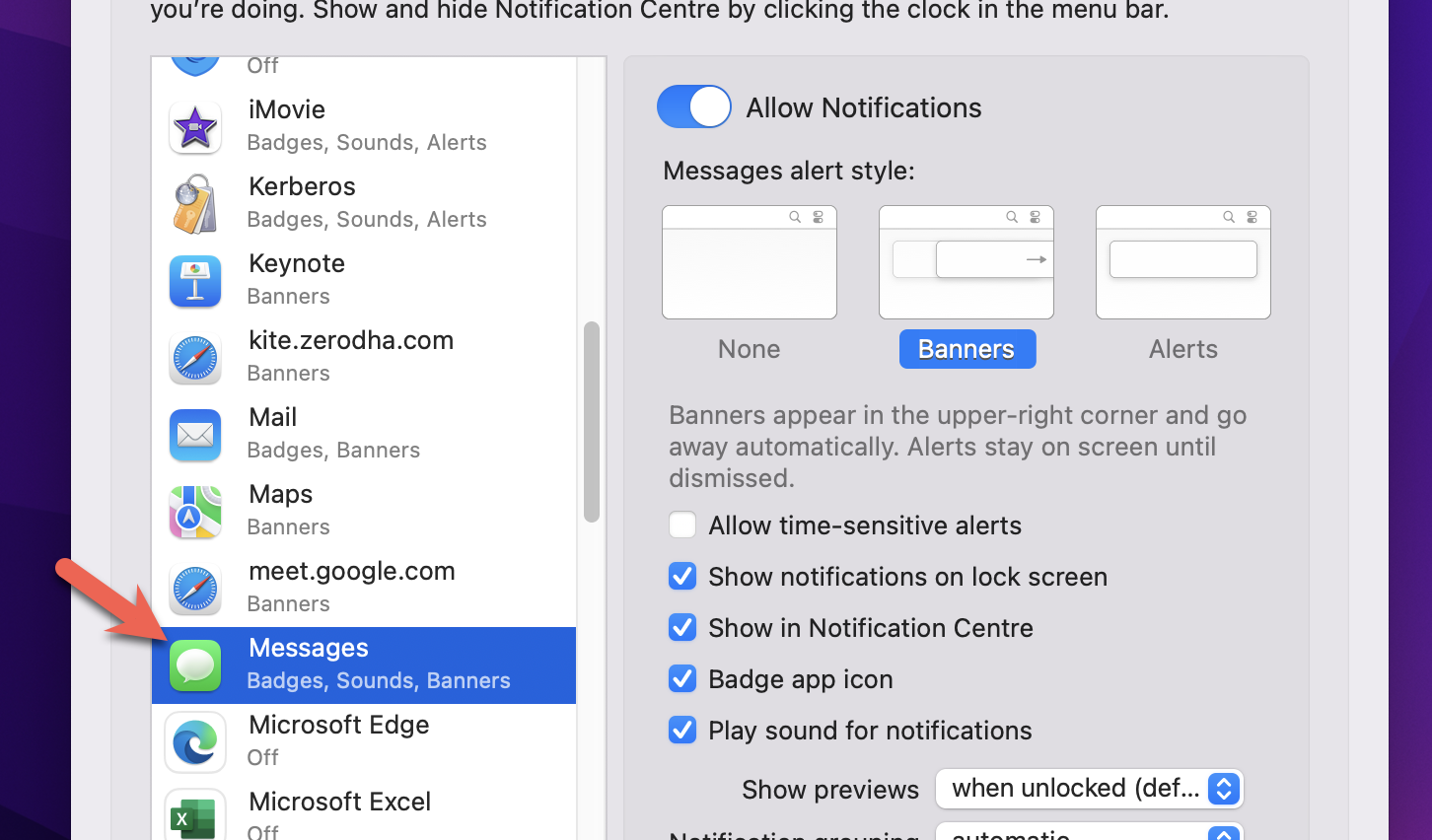 Locate the 'Allow Notifications' toggle button and use it to switch off all Messages notifications.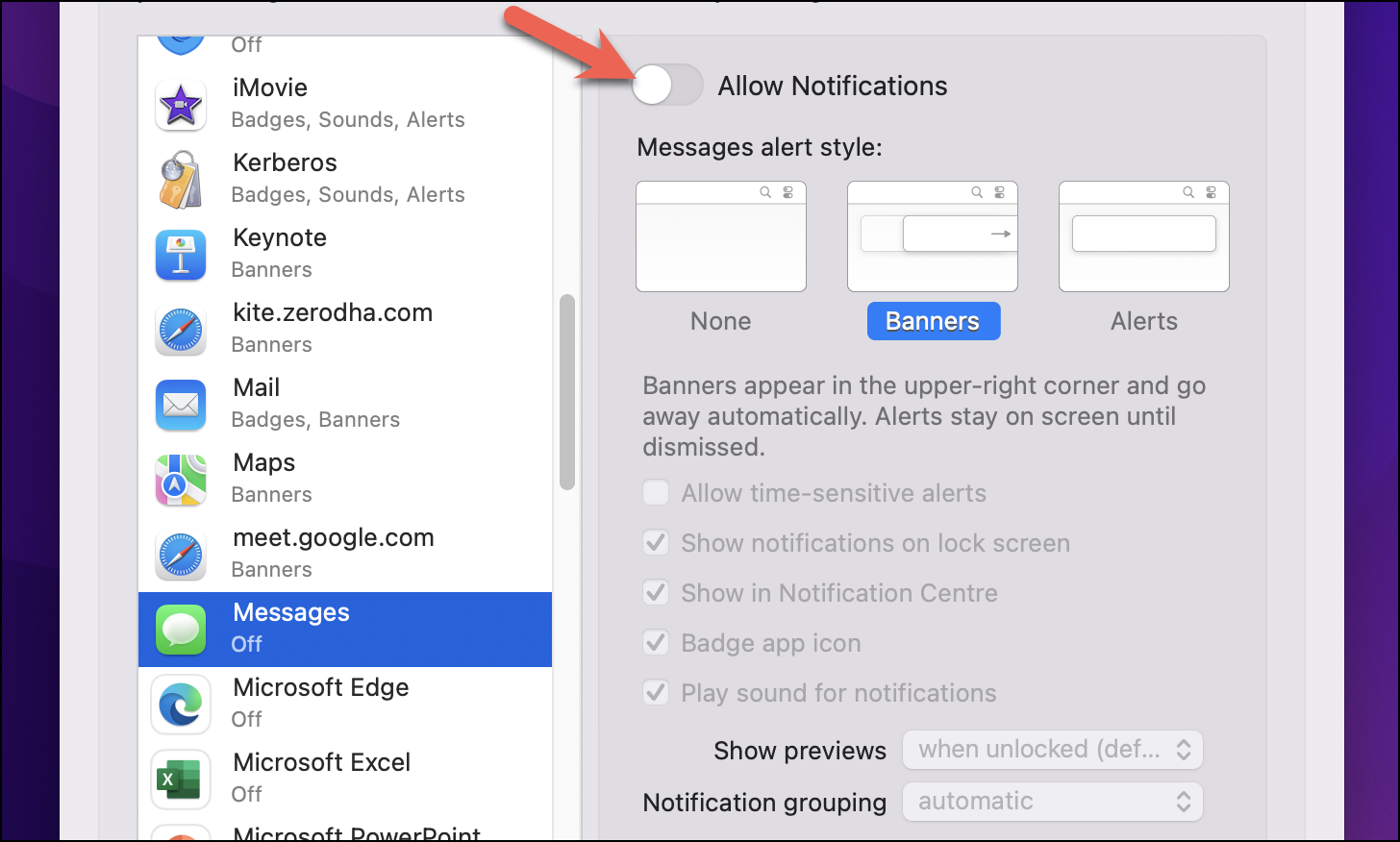 Additionally, you can also customize the notification style using the various options mentioned below.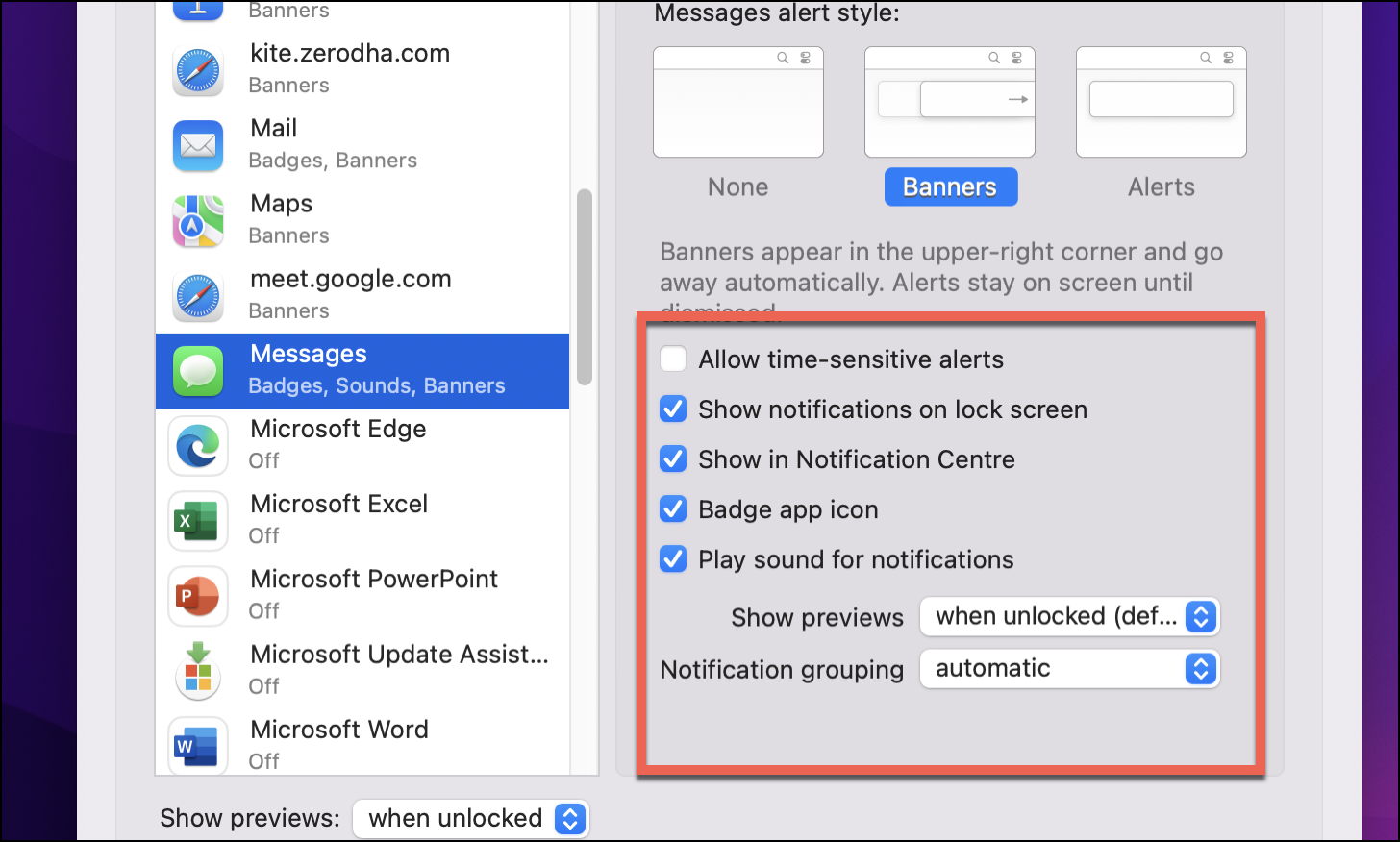 Hide Alerts from a Specific person in iMessage
If you wish to hide alerts from a specific person in iMessage, that can also be done. You can quickly do it by opening the Messages application.
First, open the Messages app from your Launchpad.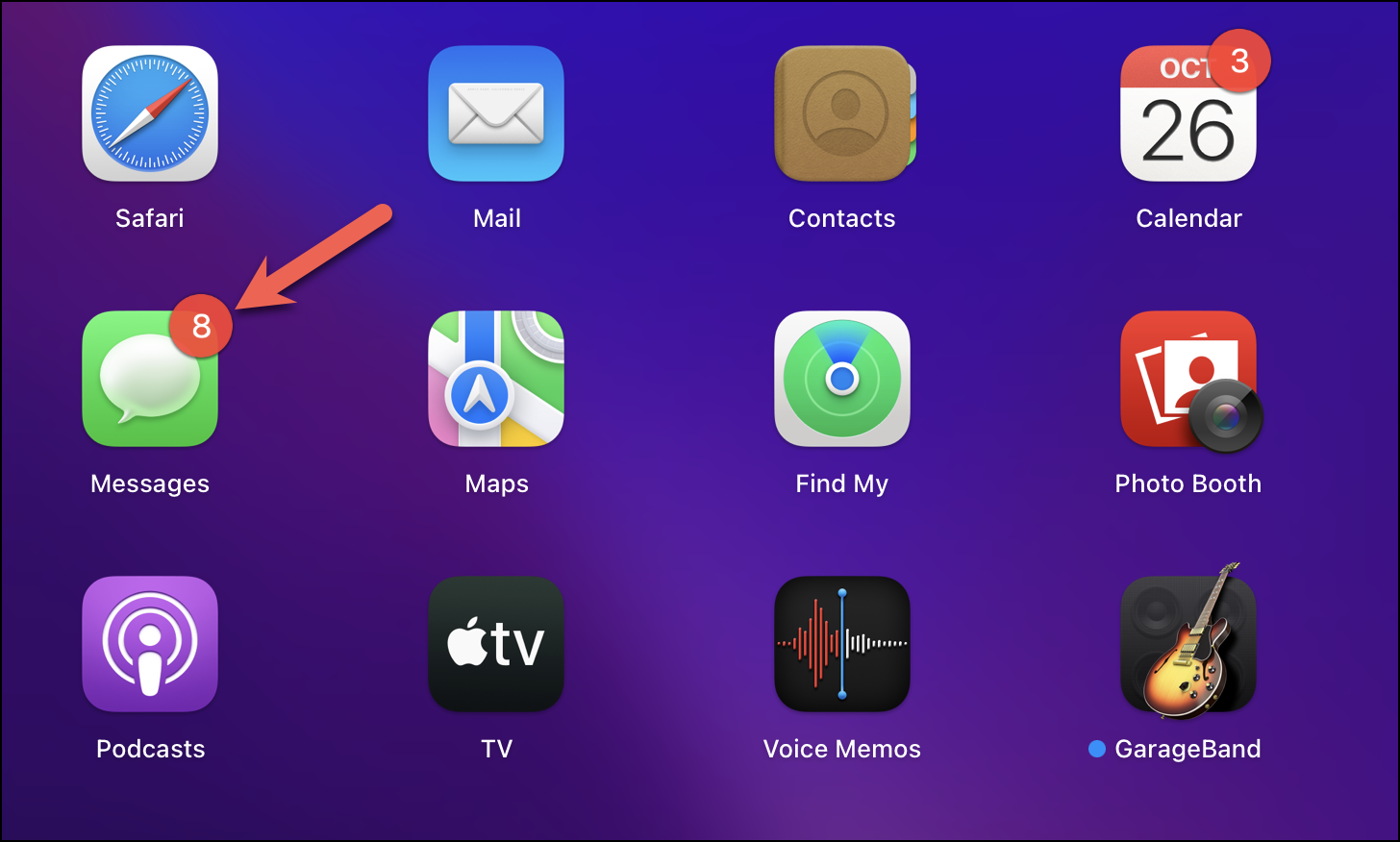 Next, right-click on the profile of the person you wish to hide the alerts from. Next, choose the 'Hide Alerts' option. You can later uncheck the option to again start receiving their updates.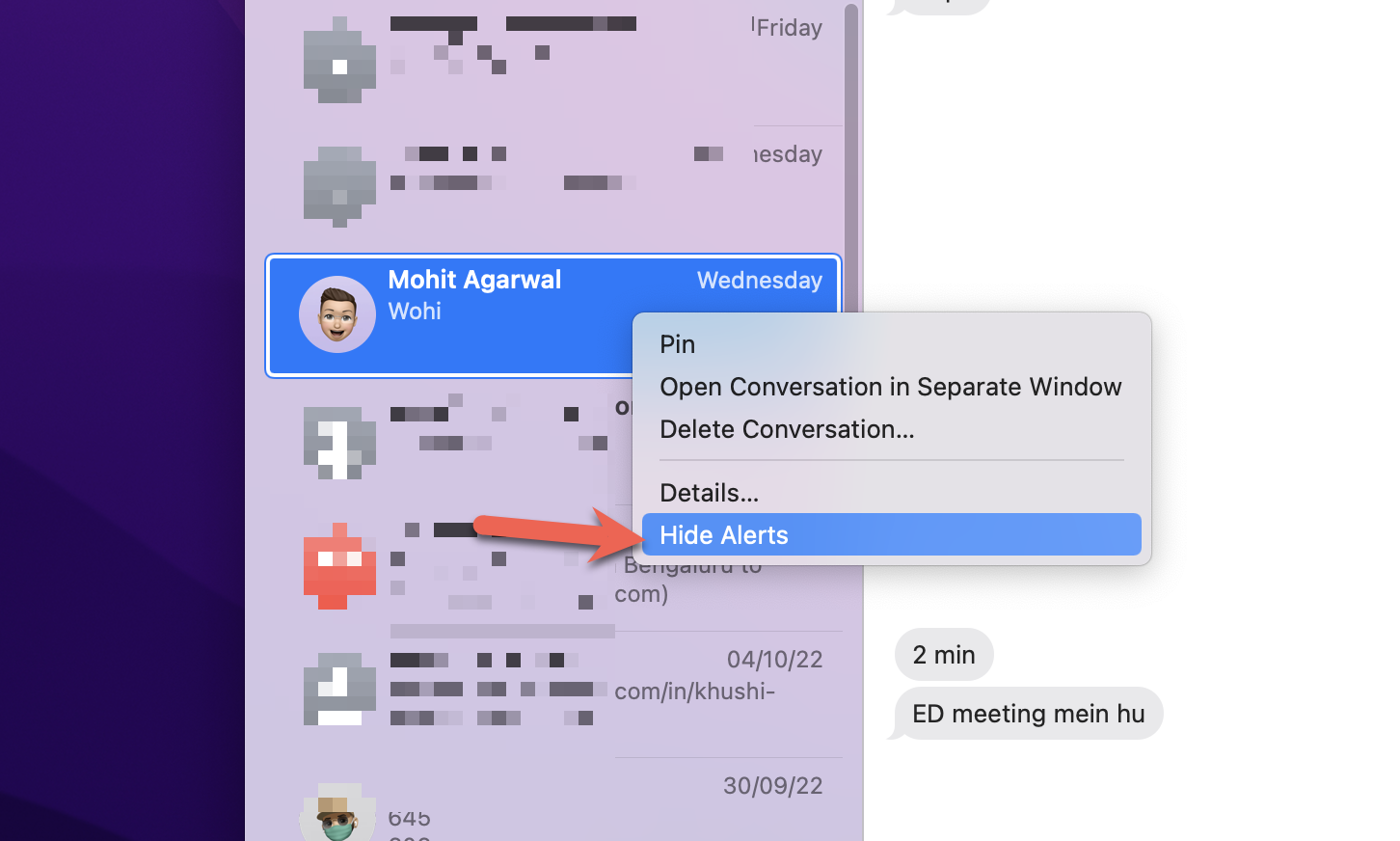 ---
There you have it. These were the various ways you could customize your iMessage experience with the main motive of preventing unnecessary distraction. Cutting out on these distractions would essentially help you work in a more conducive environment and in a more efficient manner. We hope you found the best way for your use case.