How to Enable Picture-in-Picture (PiP) Mode for Videos in Windows 11
Play videos in an overlay window over any screen on your Windows 11 PC with Picture-in-Picture mode.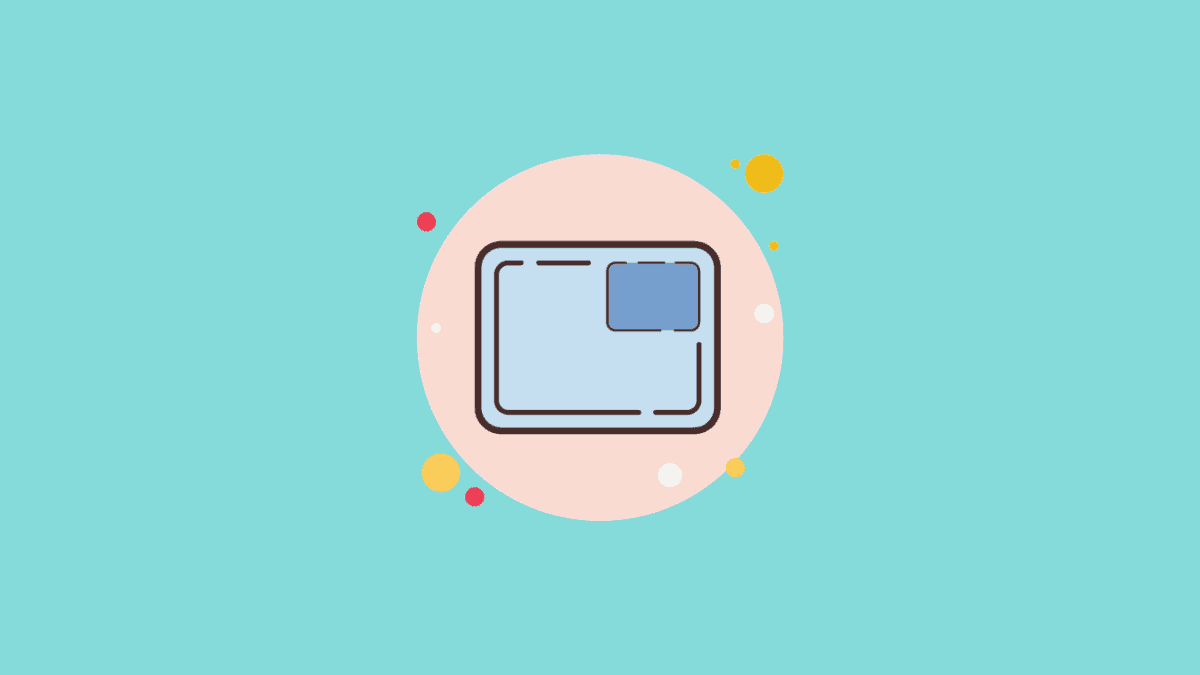 A person spends a significant amount of time watching videos while they are on their computers. Often we found ourselves juggling between watching a video and studying, working, or even playing games simultaneously, whether it is to learn something or get something done. Although as an OS, Windows is more than capable of multi-tasking, it can feel very frustrating to spontaneously switch between windows or have both of them open by diving the window in half, reducing the workspace.
In such cases, you can use a feature called Picture-in-Picture or PiP which allows you to watch a video while working in a fullscreen application. The video is played in a mini-sized video player window which floats on top of the application similar to an overlay. Windows 11 has this feature built into its 'Films & TV' application.
Viewing Videos in Picture-in-Picture Mode in Windows 11 Video Player
The Picture-in-Picture mode can be found in any native Windows 11 media or video player just like 'Films & TV'. But do note that, it works with the videos that are stored on your hard drive. If you want to play a video on the internet in PiP mode, use a browser that has PiP support.
First get to where the video is saved, in this case, which is the desktop. Right-click on the video thumbnail and then select 'Open with' and after that select 'Films and TV'.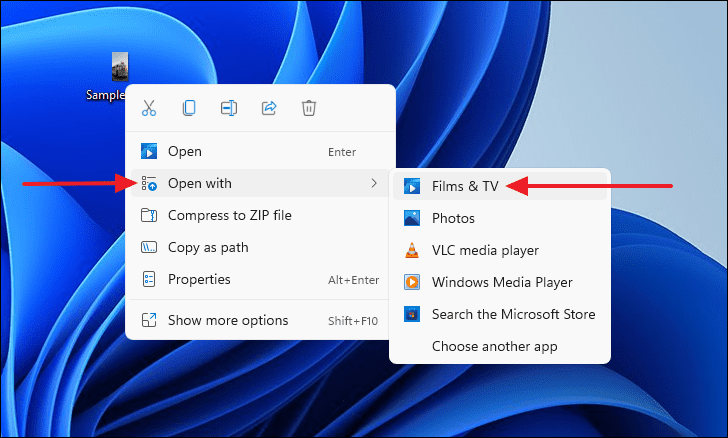 After the video player window opens, click on the 'Play in mini view' button located on the bottom right side of the screen.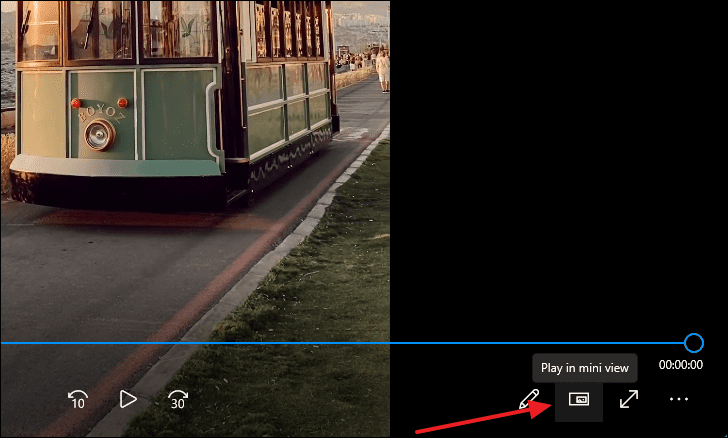 Now the video will turn into a mini window and sit on top of the desktop.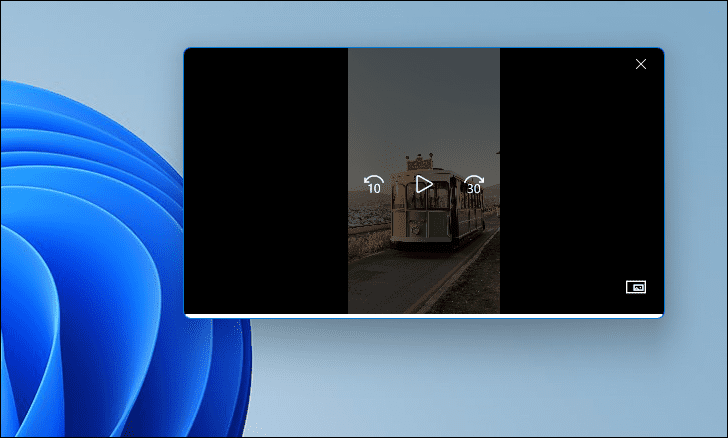 As you can see you can even open other applications and the video will not be moved to the background and will stay in a floating window on top of the application.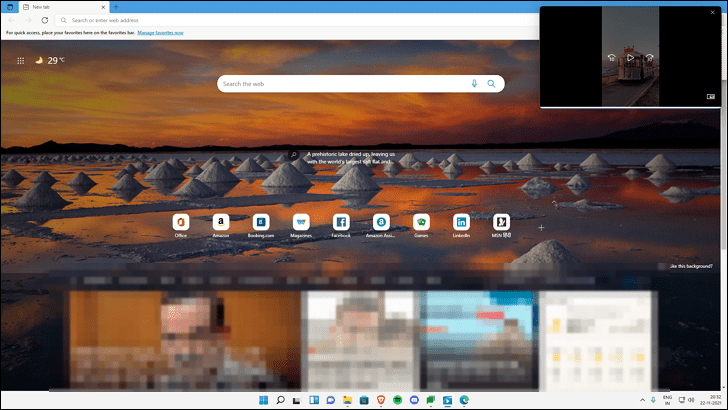 Using PiP Mode for Videos Playing in Chrome or Edge Browser
Most browsers also support PiP mode but most of the time it is limited to a single tab or website. In order to get full PiP support, it is best to use an extension. Floating Player – Picture-in-Picture Mode is a small and simple extension. This extension allows you to put any video from any website inside a PiP window that will work not only if you switch tabs but even if you minimize the browser and switch to a different application.
First, you have to add the extension to your browser. Open up your browser and go to chrome.google.com/webstore in a new tab.
Once the Chrome Web Store page opens, type 'Picture in picture' inside the search bar and press enter.
Find and select the 'Floating Player – Picture-in-Picture Mode' extension from the search results.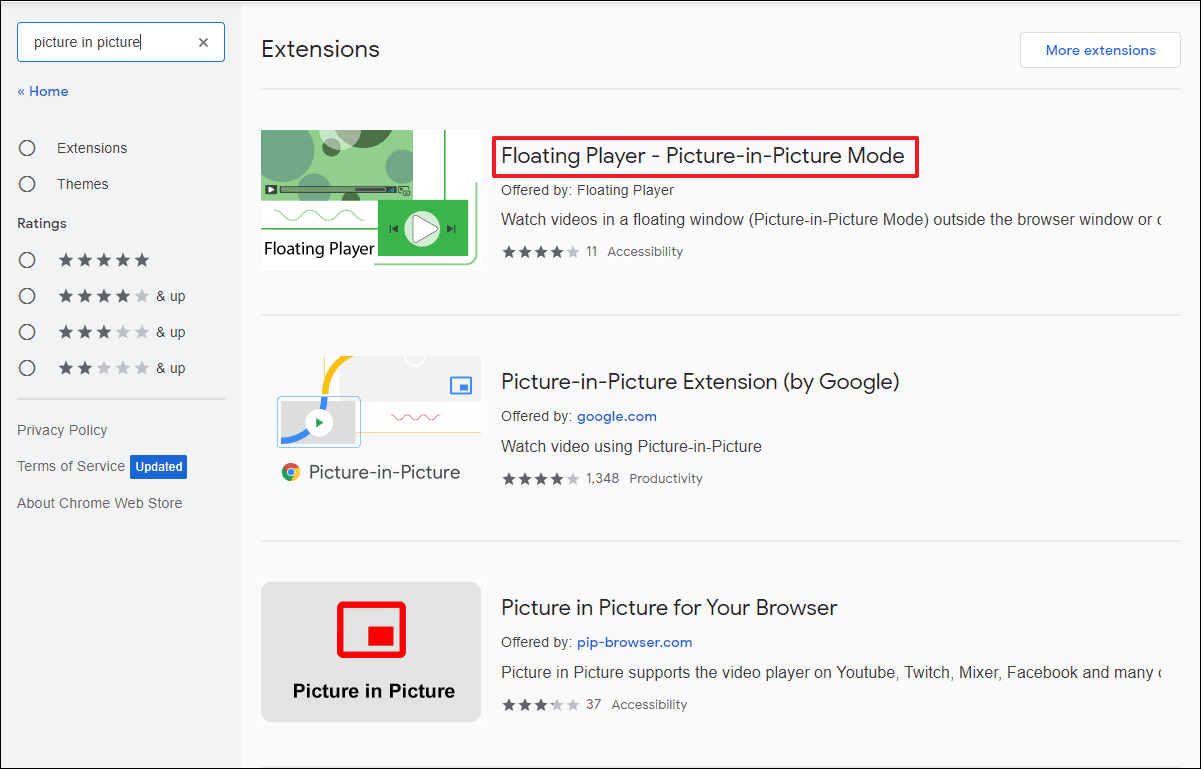 After that, click on 'Add to *your browser*' button, and the extension will be downloaded and added to your browser.

You can see the extension icon appear next to the search bar.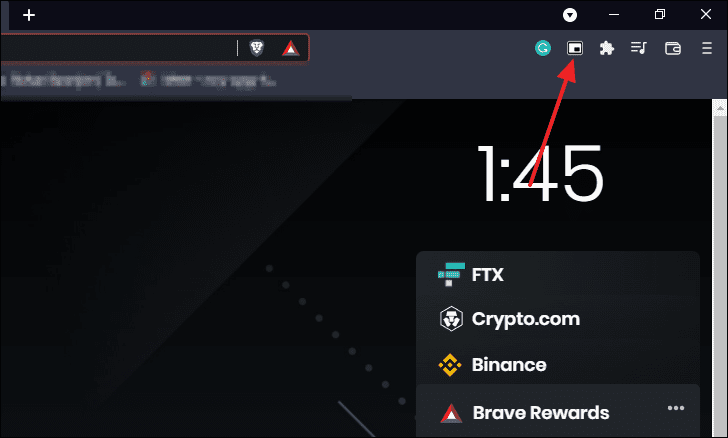 Now, start playing a video from any website you like and then click on the same icon to put the video into the Picture-in-Picture mode.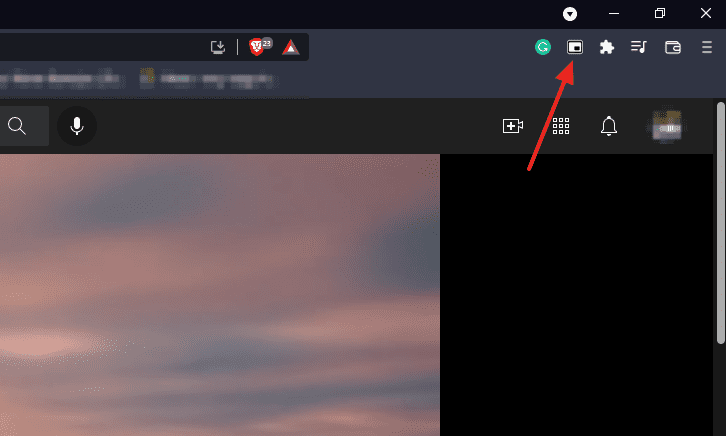 The video will go into a mini-player window and now you can switch tabs or even switch to other applications, keeping the video in a floating window.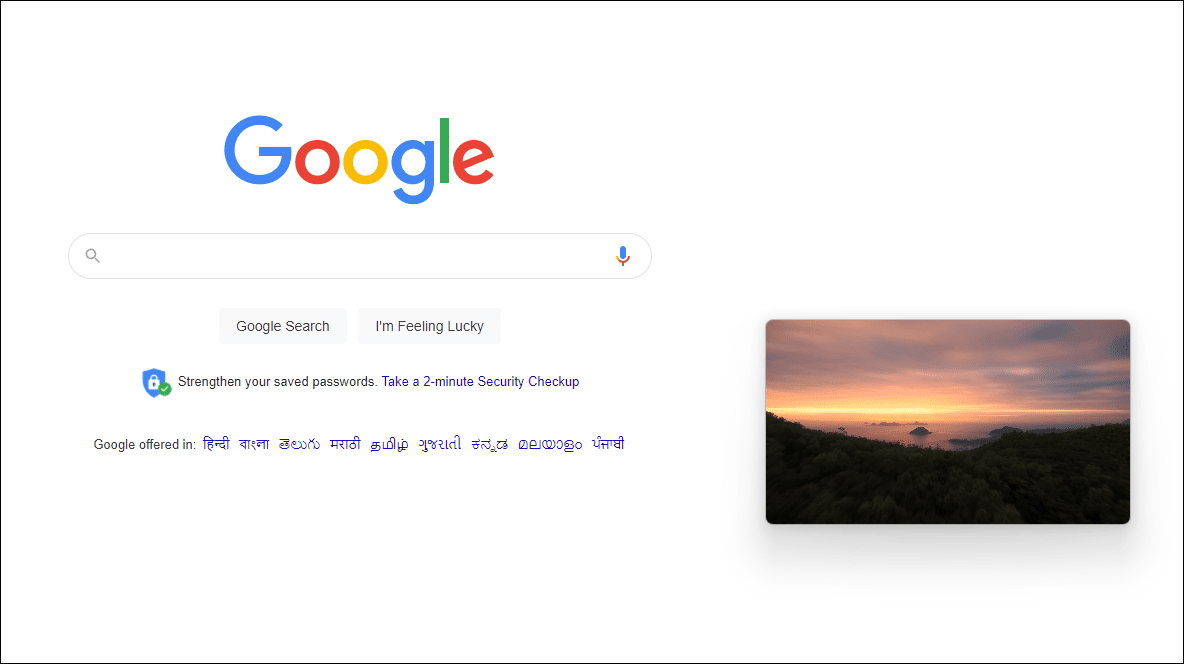 ---