Desktop backgrounds may not be an essential function but they are important nonetheless. They are one of the first things we see as soon as we turn our system on. And one of the things we see most frequently even after that.
Except for a select few, most of us do care what we see on our screens. Dare I say, a good background can even brighten our day a little. And Windows Spotlight is a great source for backgrounds. But up until now, they were only available for the Lock Screen. That was a source of grievance for some, including me. How many times I had wished Windows spotlight was available for desktop backgrounds? Too many to count. Finally, some genie has granted that wish.
In Windows 11, you can have Windows Spotlight backgrounds for your desktop, as well. Enabling this feature is a piece of cake; let's see how you can do it.
Enabling Windows Spotlight for Desktop Background
Windows Spotlight applies new wallpapers from around the world to your desktop, bringing a fresh look to your computer every day. To enable it, open the Settings app on your Windows 11 PC, either from the Start menu or by using the Windows + I keyboard shortcut.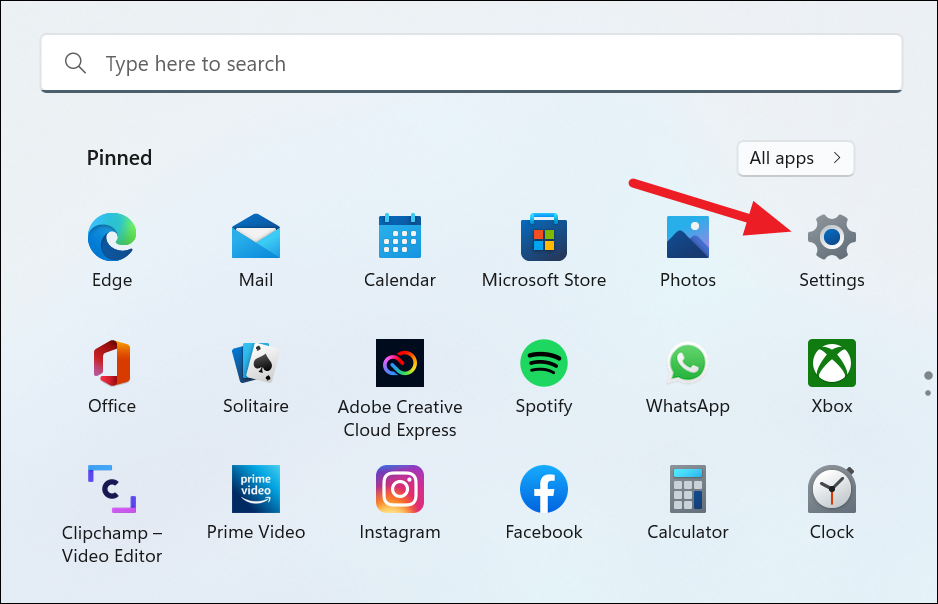 Then, go to 'Personalization' from the navigation menu on the left.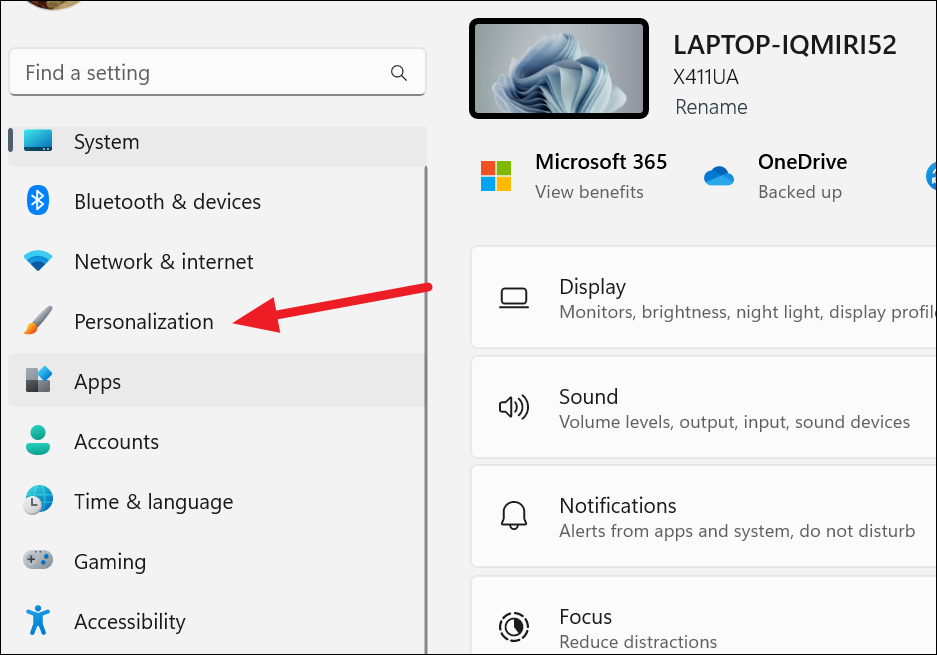 From the section on the left, go to the option for 'Background'.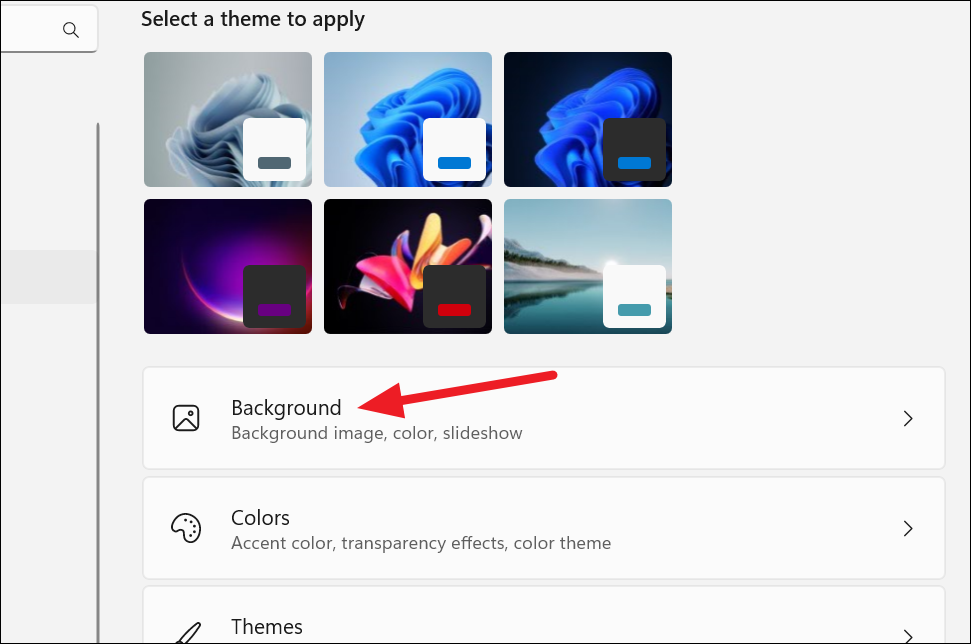 Click the drop-down menu to the right of the 'Personalize your background' tile.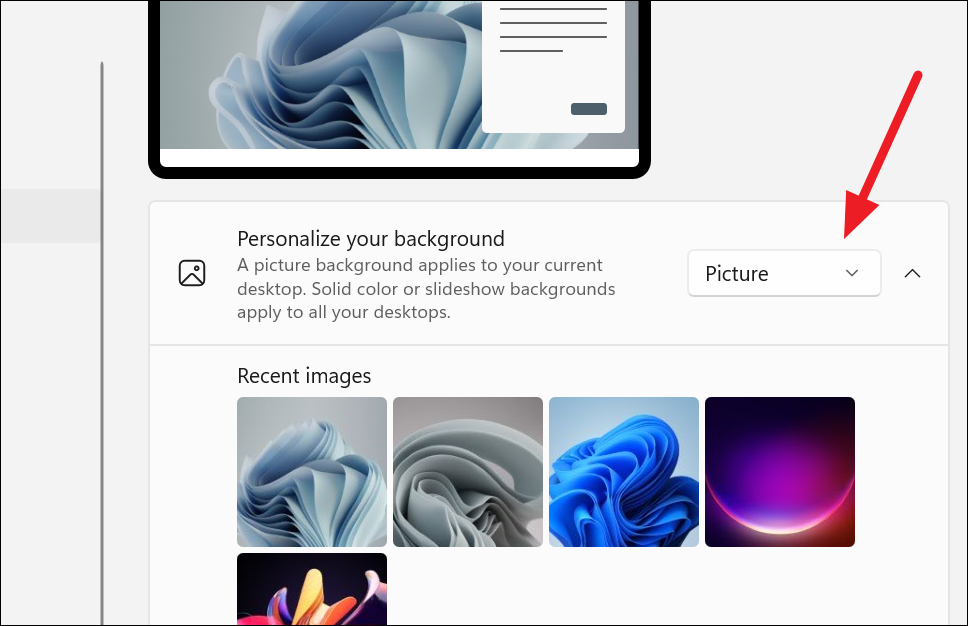 Then, select 'Windows spotlight' from the options.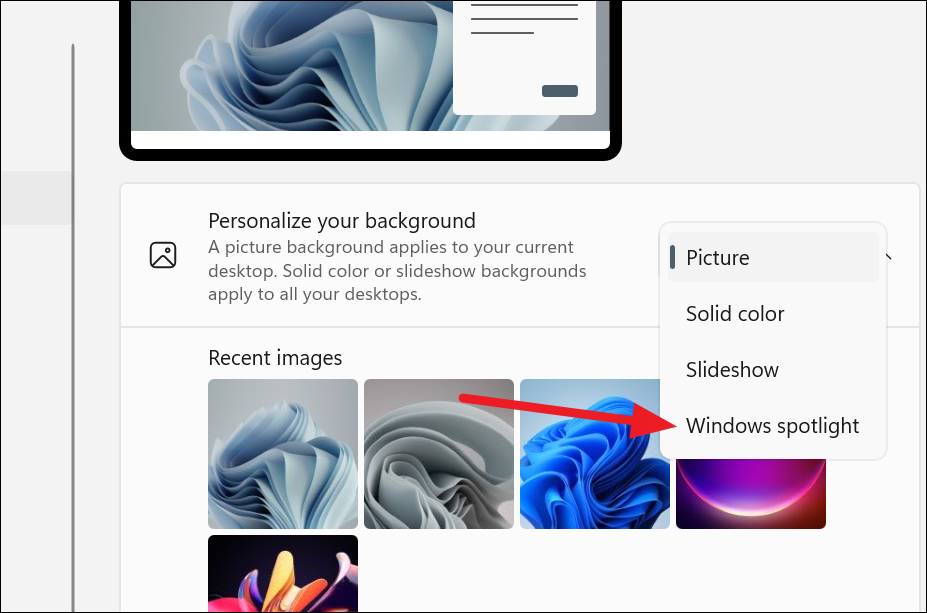 Note: Windows spotlight for desktop backgrounds is only available to Windows Insiders as of now. If you are a Windows Insider but can't see the option, make sure you're on the latest build, as it is available in all channels now.
Windows spotlight will immediately change your desktop background.
Double-click the camera icon in the top-right corner of your desktop to learn more about the background. More information will open in the Edge browser via the Bing search engine.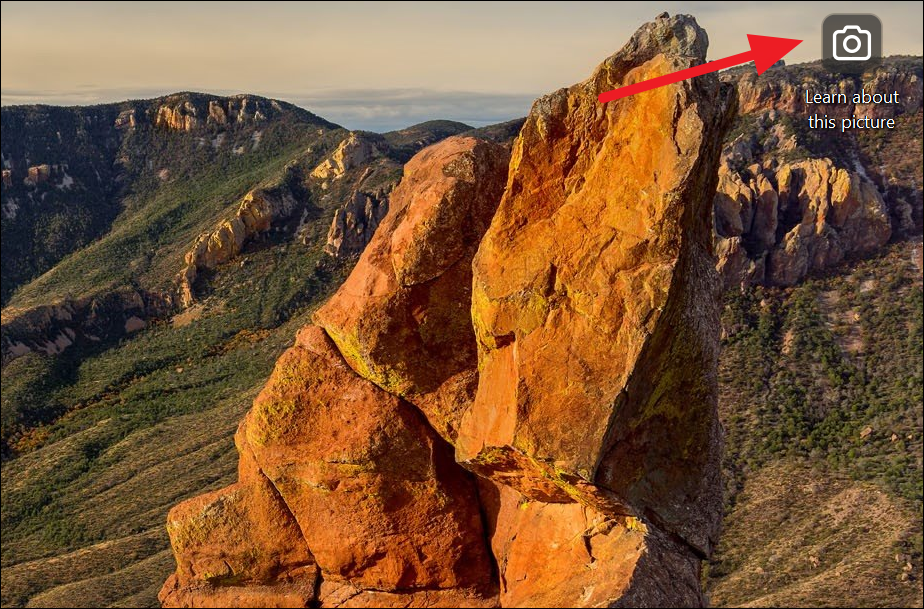 To get more options, right-click the camera icon.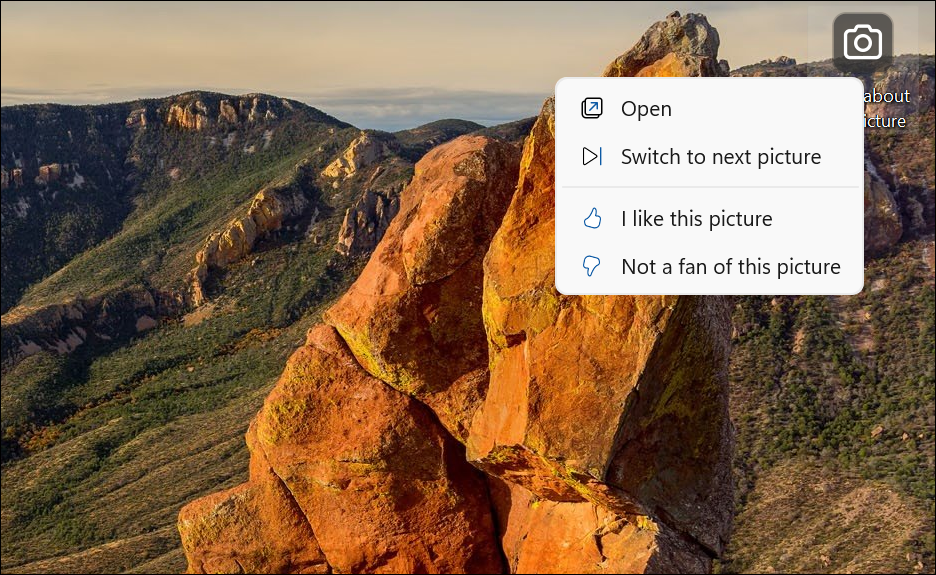 A context menu will appear with the following options:
Open: It opens more information about the wallpaper, same as double-clicking the camera icon does.
Switch to next picture: It immediately changes the desktop to the next picture in the Windows spotlight slideshow.
I like this picture: If you click this option, Windows shows you similar backgrounds in the future.
Not a fan of this picture: Windows spotlight immediately changes the background and does not show you similar pictures in the future.
---
Windows Spotlight can give your desktop background a makeover every day, without any effort from you. Hopefully, it'll soon be available generally on Windows 11.