The number of contacts we accumulate on our phones over time is mind-boggling. Imagine ever losing these contacts and having no way to contact someone. It feels like a nightmare, doesn't it? Although most of us have a backup of our contacts in iCloud, what happens if we somehow lose access to that backup as well?
Exporting contacts is a great way to make sure you always have a copy of all your contacts in an offline drive. Now, with iOS 16, you can easily and quickly export all your contacts right from your iPhone and share them using your preferred app or save it on the device itself. You can also use it to export your contacts to a non-Apple device.
Export Contacts from the Contacts App
Exporting contacts is a very simple process and is as easy as sharing a file with somebody or saving it on your device.
First, head to the Contacts app, either from the home screen or the app library of your device.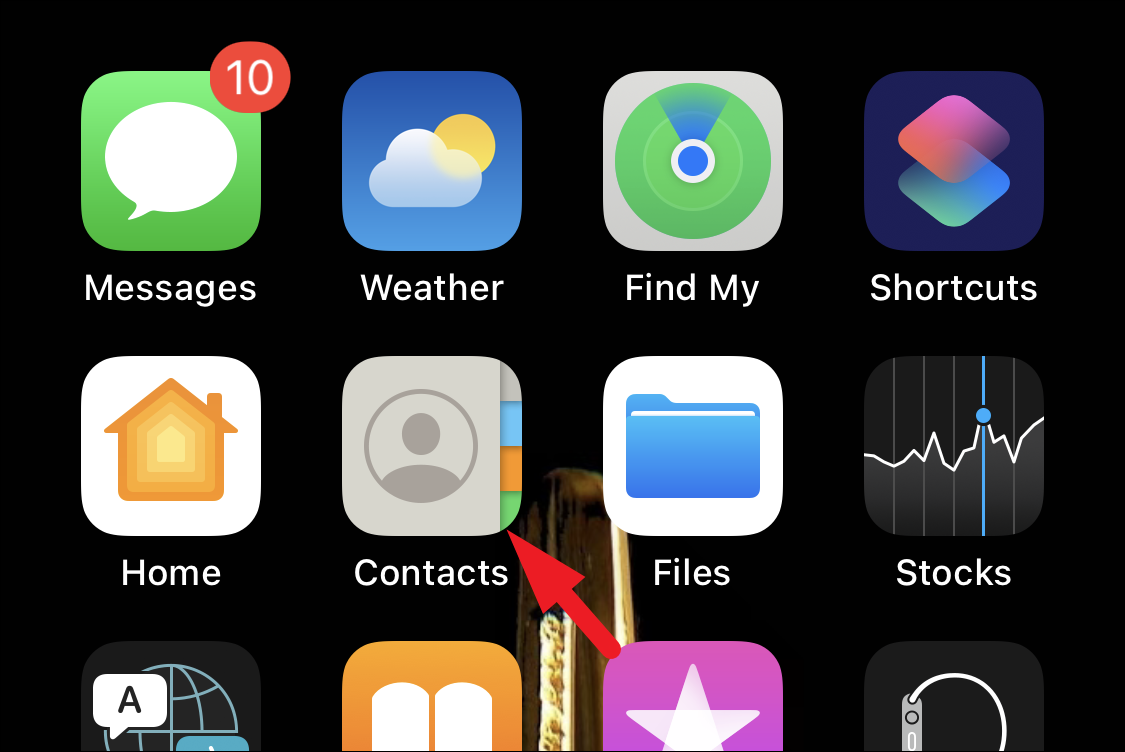 Once the contacts on your iPhone open, tap on the 'Lists' button to head to the list view, if not already present there.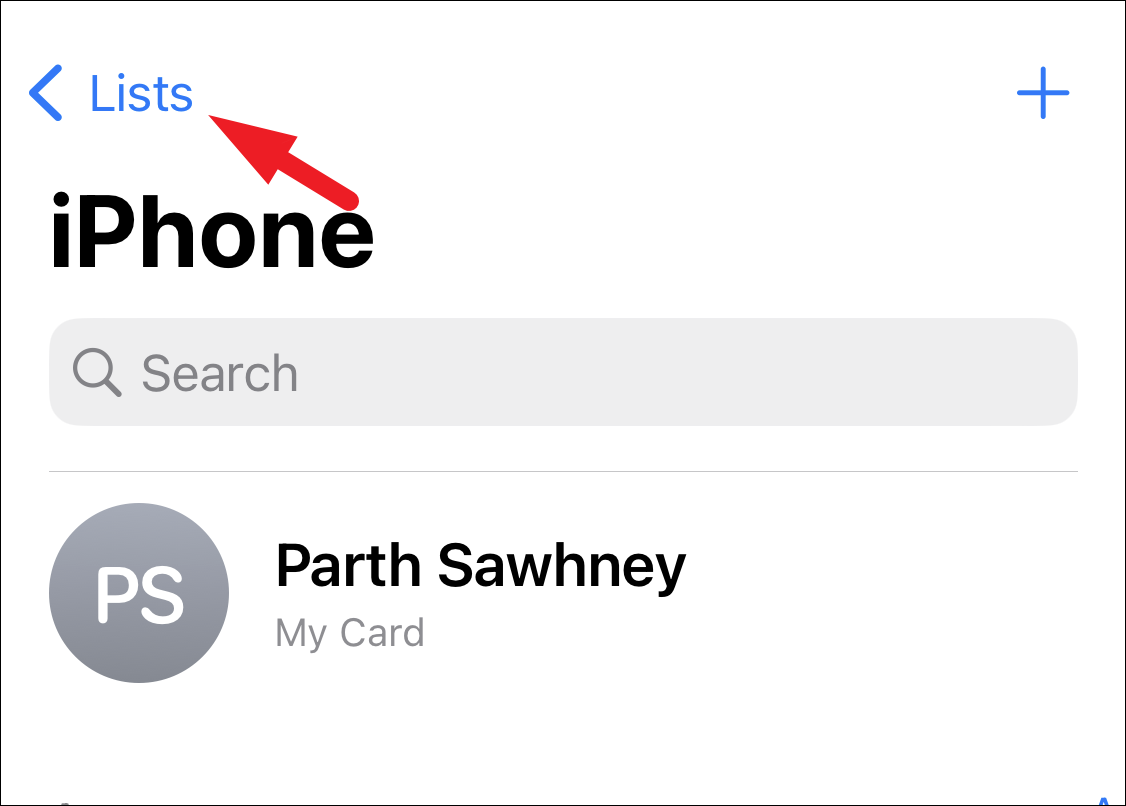 Now, tap and hold on to the list of contacts that you wish to export until an overlay menu appears.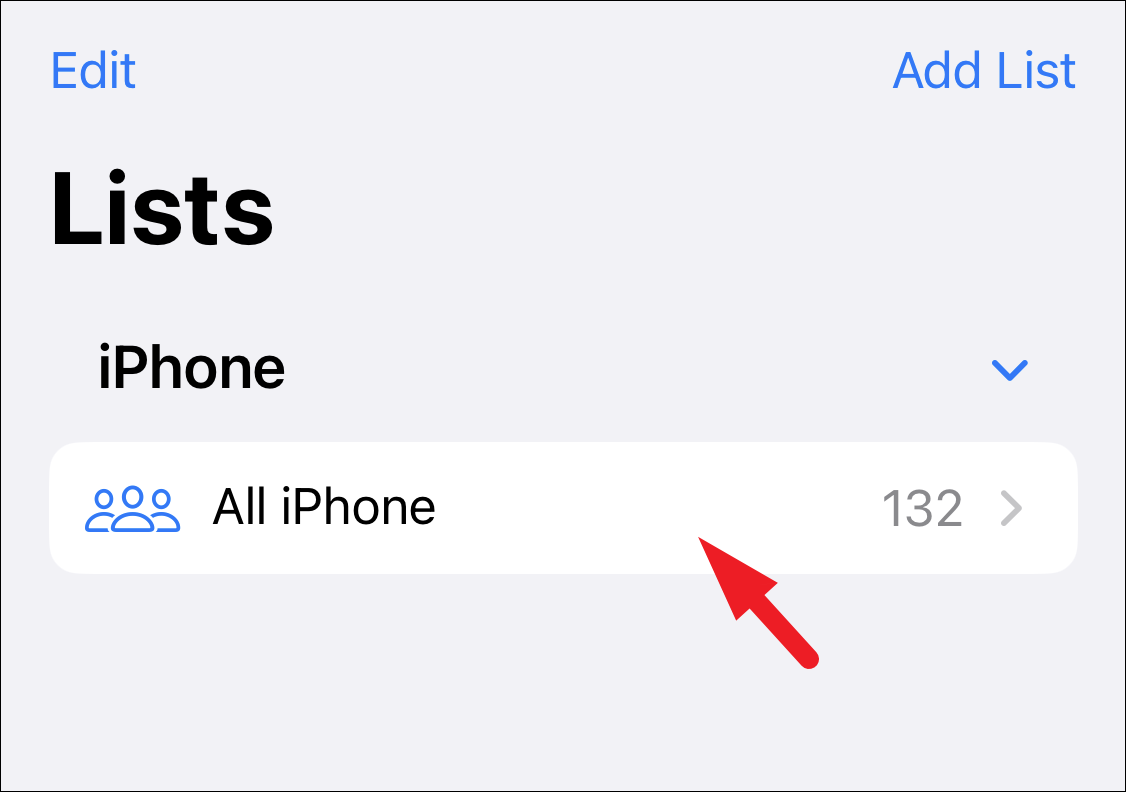 Once the overlay menu is visible, tap on the 'Export' option to proceed.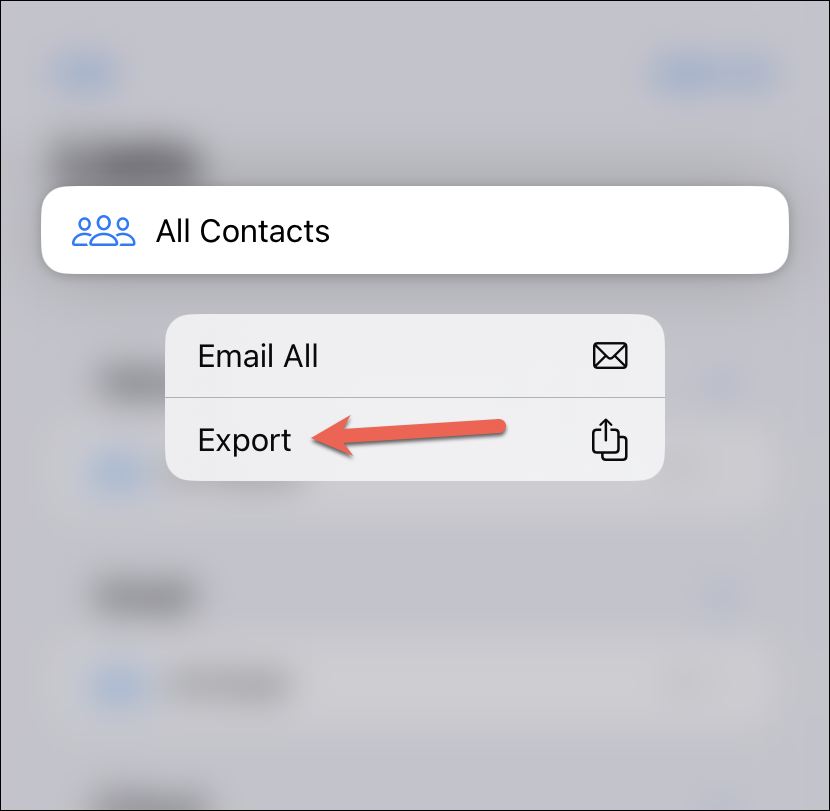 The Share sheet will open. But before sharing the contacts in any app, you can also choose to remove some fields from all contacts (such as nicknames, addresses, or any other personal information) when sharing them. Tap on the 'Filter Fields' option to do so.
By default, all the fields will be selected. Tap on the field you do not wish to share to deselect it. Once deselected, tap on the 'Done' button to proceed.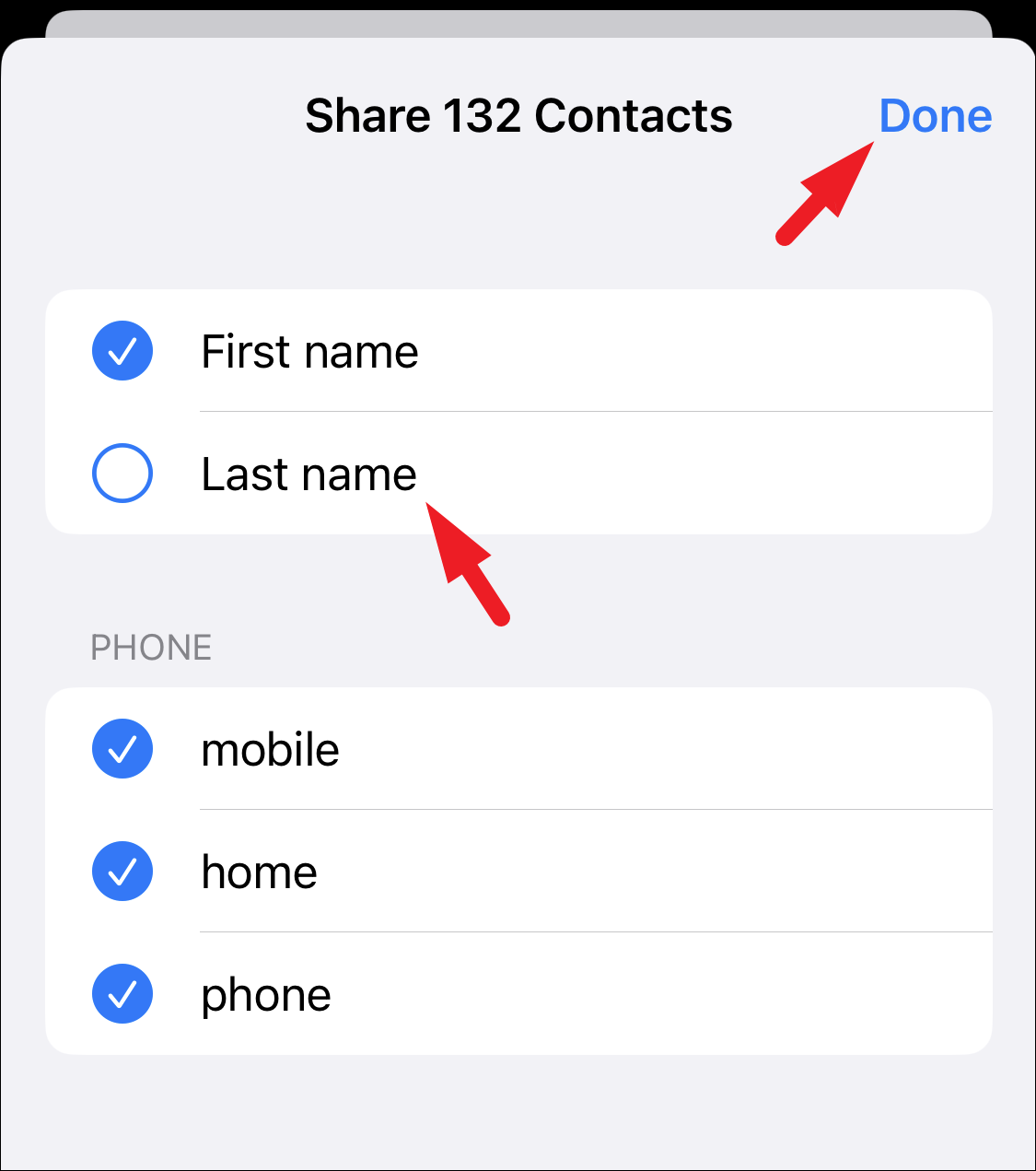 You'll return to the share sheet. Now, you can either share the .VCF file of the contacts using any preferred platform like Messages, Mail, etc. or via AirDrop to a nearby Apple device. Otherwise, you can also save it in the Files app on your iPhone by tapping 'Save to Files'.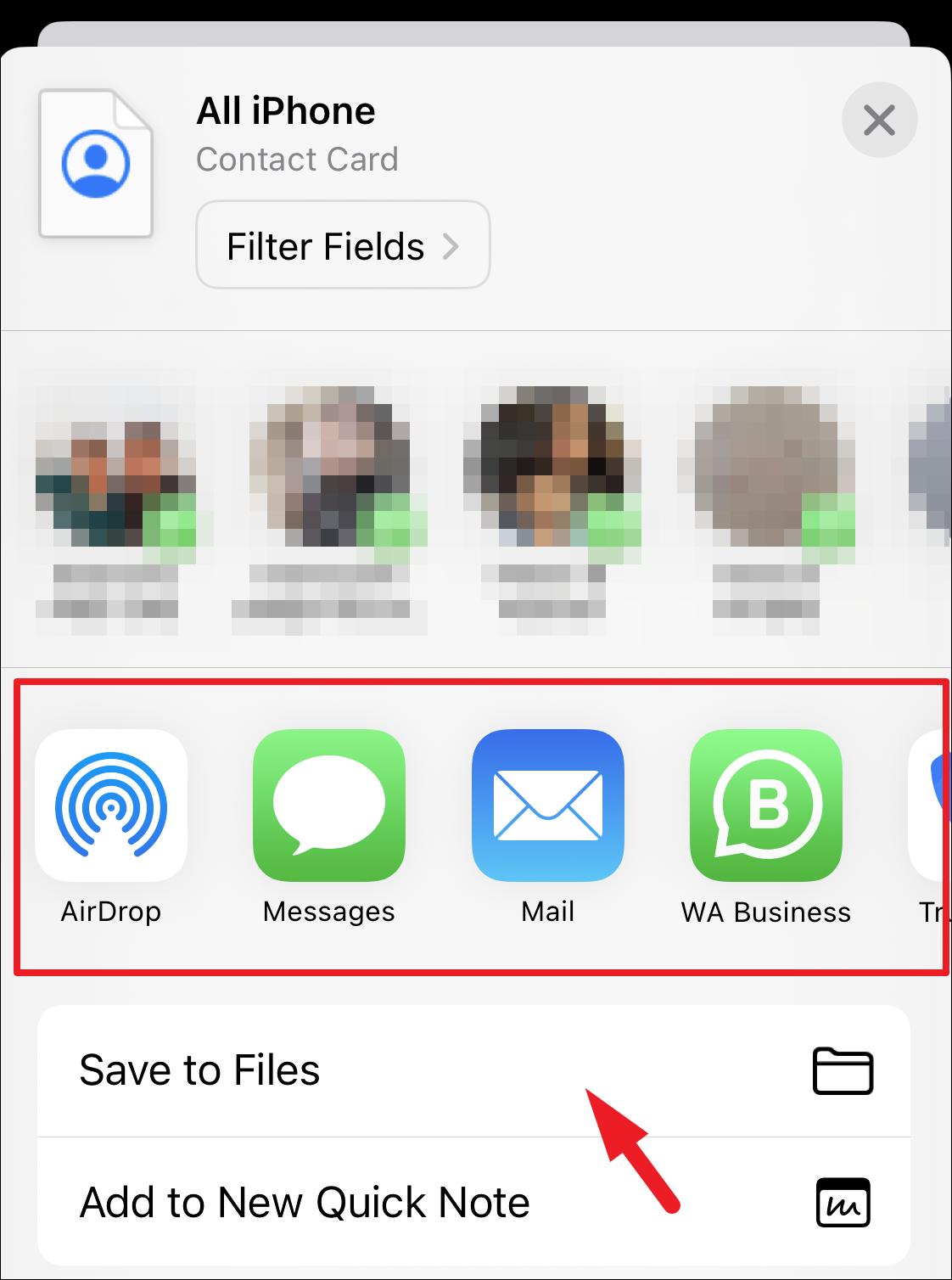 And that's it. You have successfully exported all the contacts in that list. Similarly, you can use this method to export contacts from any list on your iPhone.
---
There you go, folks. Using the above method, you can quickly export the contacts in a VCF file format. VCF file is a popular file format for storing contacts, and the file will be compatible with most contacts apps on other platforms.