How to Get Black Cursor in Windows 11
Get a macOS style black cursor in Windows 11 with these simple instructions.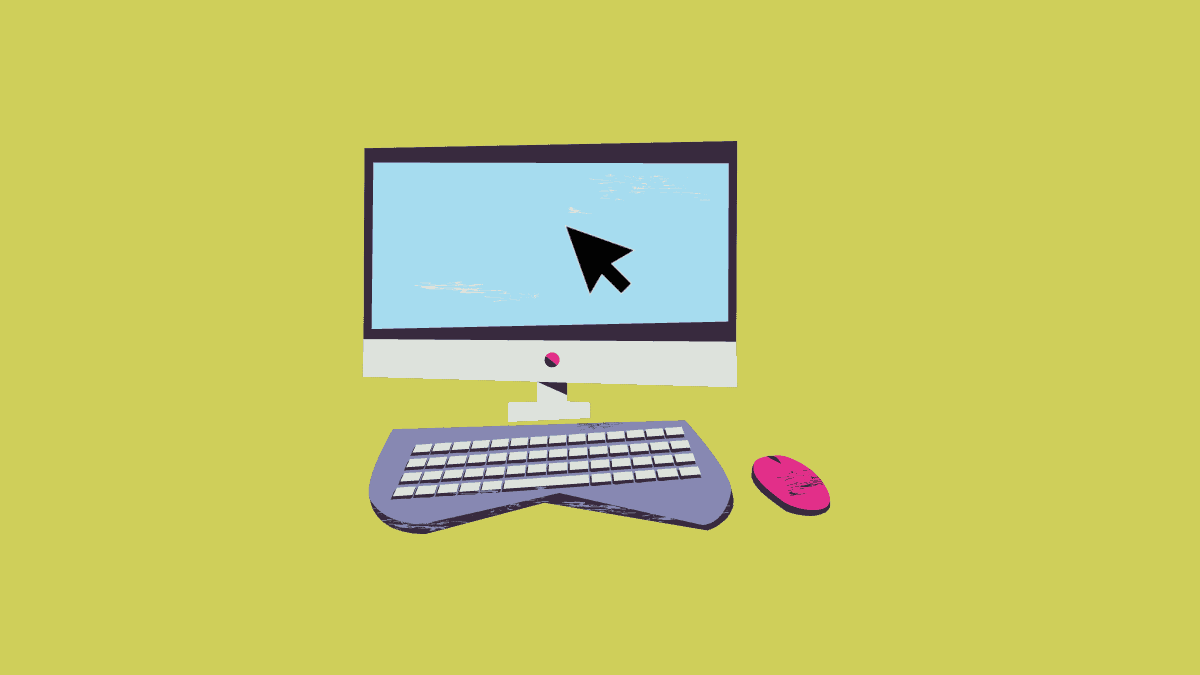 Customization is one of the most fun things about Windows OS. It always gave users multiple options, like changing the theme, desktop backgrounds, to even allowing the use of third-party software to customize and change your system's interface in many ways.
By default, in Windows 11, the mouse cursor comes in white (like it has always been). But you can easily change the color to black or any color you want. The black cursor brings a small bit of contrast to your screen and stands out more than the white cursor, which can get lost in bright screens.
This guide will walk you through the easy steps that you can use to turn the white cursor into black or any color you want.
Change Mouse Pointer Style and Color in Windows Accessibility Settings
You can easily get a black cursor with the latest Windows 11 Accessibility features. First, open up the Settings app by pressing the Windows+i keyboard shortcut OR search for 'Settings' in the Start menu search.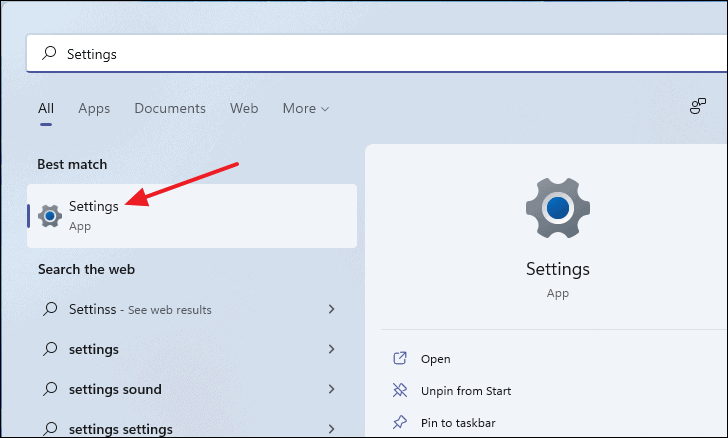 On the Settings window, first, click on the 'Accessibility' setting option from the left panel and then click on the 'Mouse pointer and touch' option under the Vision section.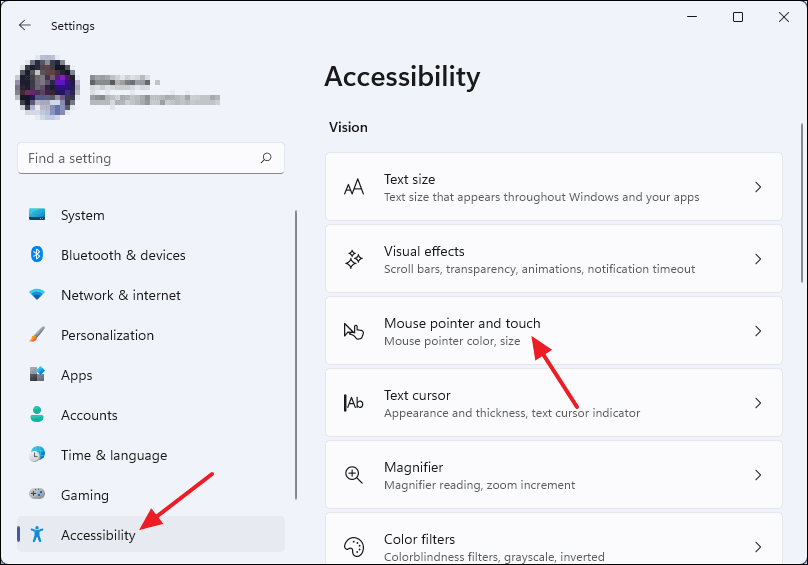 Now, from the 'Mouse pointer style' options, click on the 'Black' cursor style and your cursor will turn to black color.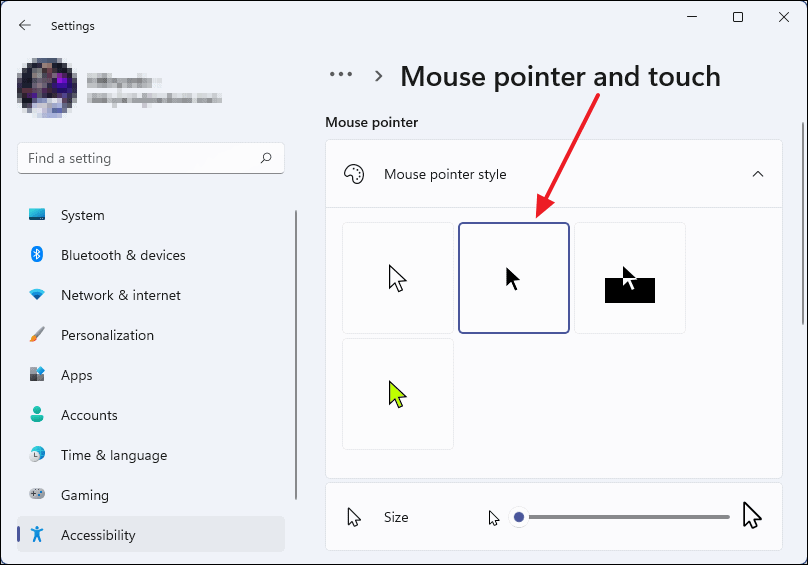 Note: You can also select the third or 'Inverted' style which will make your cursor inverted base on where it is placed. Additionally, you can use the 'Size' slider to increase or reduce the size of your cursor.
If you want to set the color of your cursor to other shades, then click on the 'Custom' option.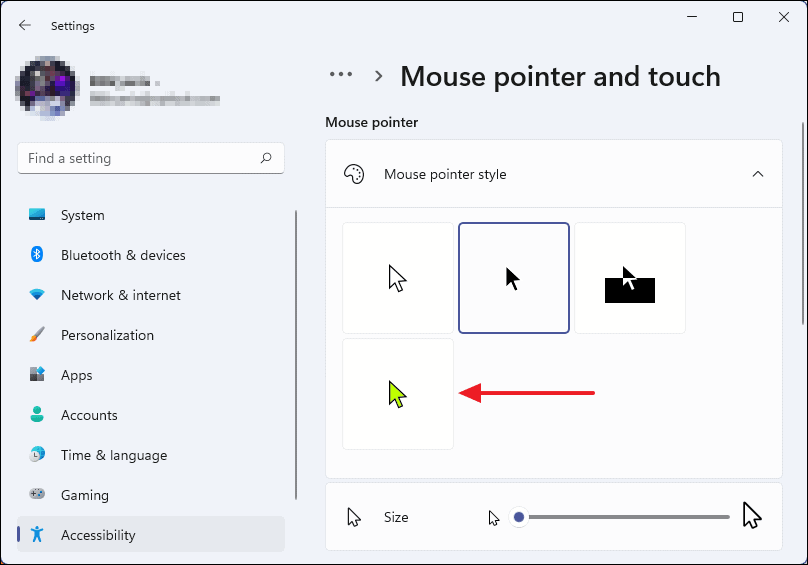 Next, you can choose from a handful of colors under the 'Recommended colors' section or you can also click on the '+' button to choose another color from the color picker.
A color picker dialog box will appear. Choose the color you want and then click on 'Done'.
---
Change Pointer Scheme in Mouse Properties
You can get a black cursor by access the good ol' Mouse Properties window as well. First, open the 'Settings' app by searching for it in Windows Search or pressing the Windows+i shortcut on your keyboard.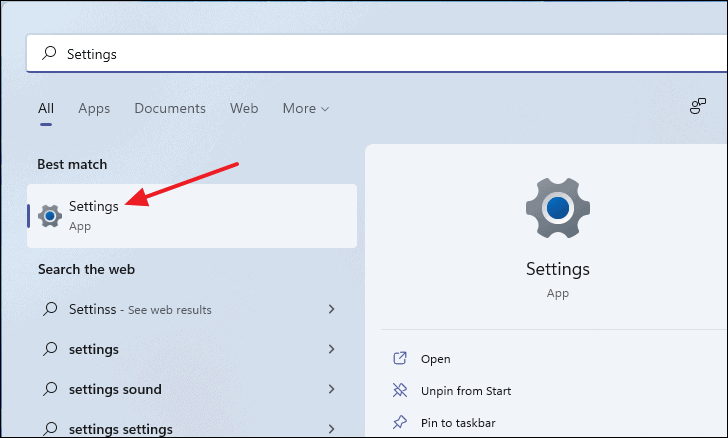 On the Settings window, first, click on the 'Bluetooth & devices' option on the left panel and then select 'Mouse' from the list of options on the right.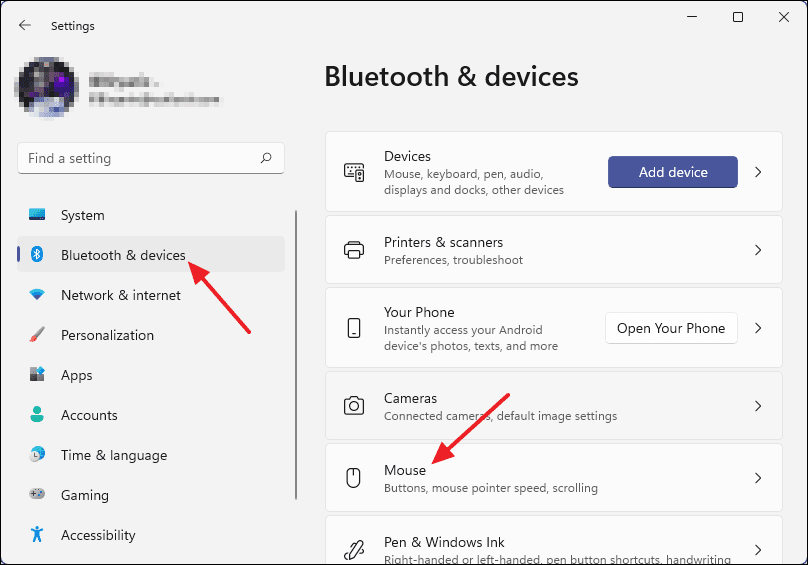 Scroll down a bit on the Mouse settings page and click on the 'Additional mouse settings' option.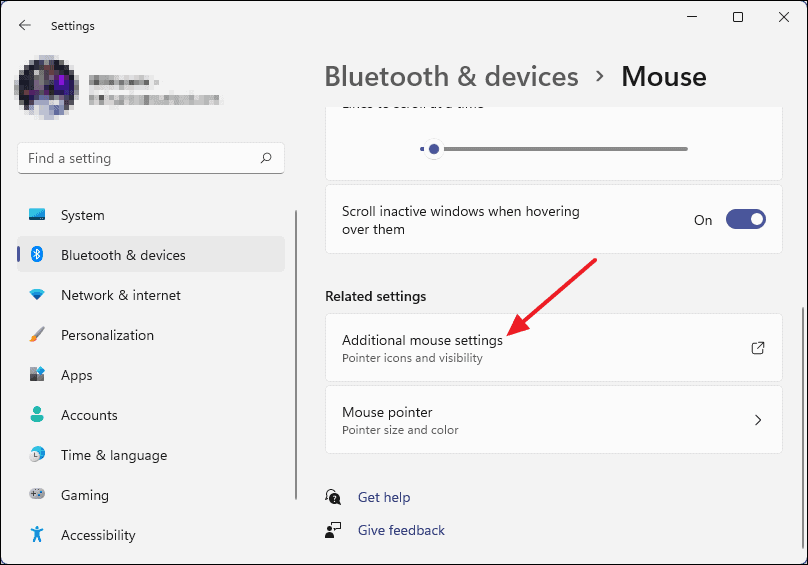 It will open up the Mouse Properties window. Switch to the 'Pointers' tab and then use the dropdown menu under the 'Scheme' section to select the 'Windows Black (system scheme)' and then click on 'OK' to save your changes.
---
These are the two methods that you can use to get the Black cursor in Windows 11.