Extensions quite literally extend your browser's abilities. They improvise the browser's functionality and push it to a new level. There are tons of Safari extensions that you could install straight away from the App Store.
Installing Safari Extensions
Open Safari on your Mac and click on the 'Safari' button in the top menu bar.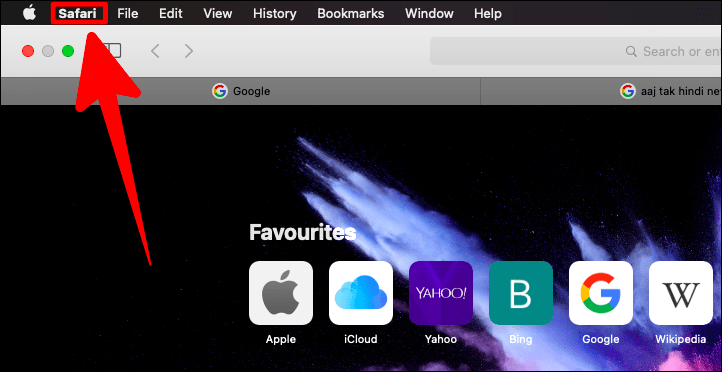 In the drop-down menu, select 'Safari Extensions'.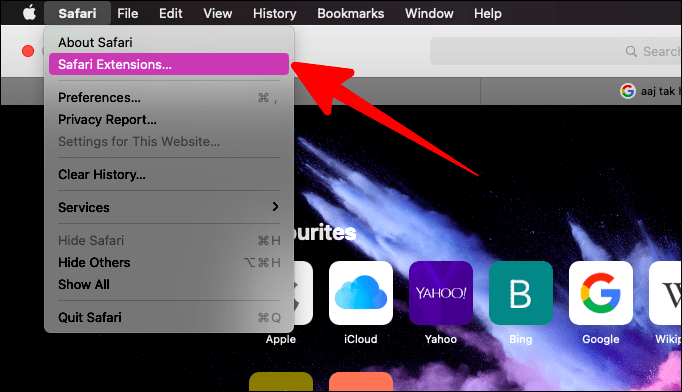 This would open an exclusive 'Safari Extensions' page in the App Store.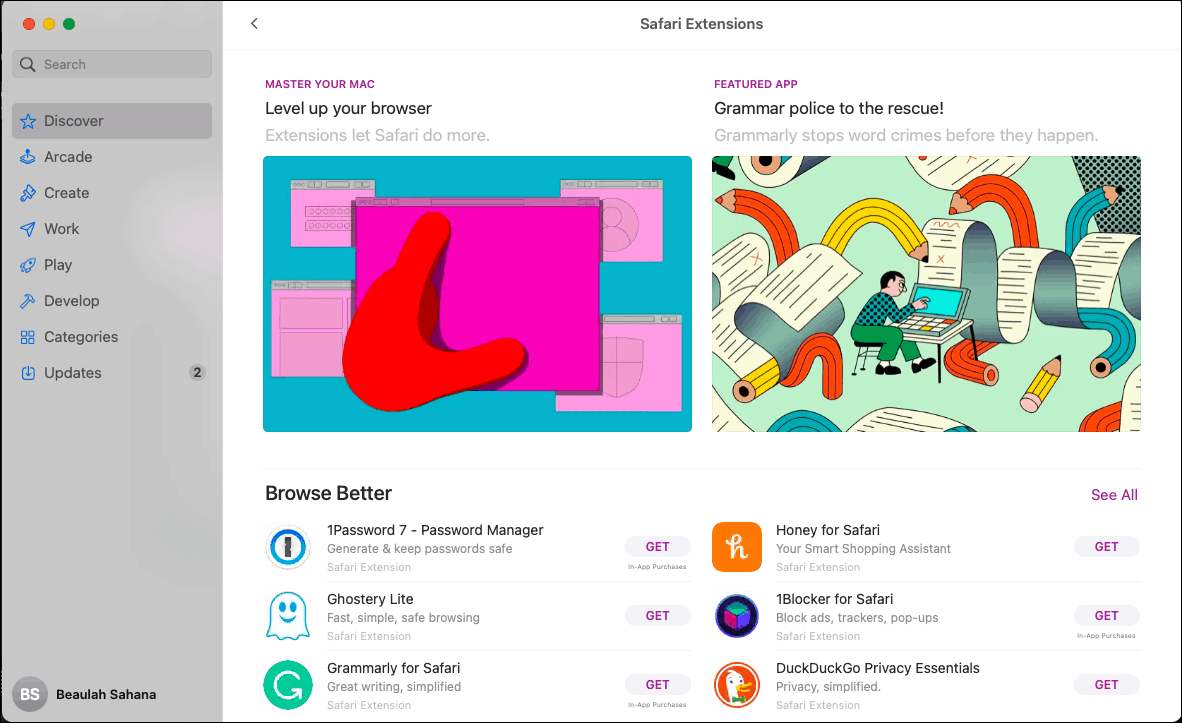 Search for the extension you're looking for or browse through the list of extensions on the App Store. Once you find the extension you want to install, click on its name to see description and screenshots of the extension.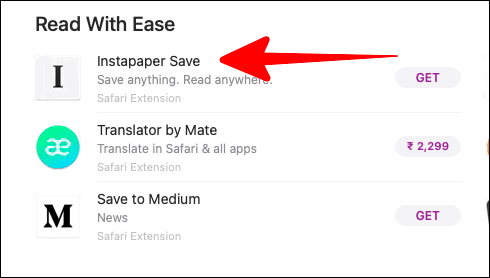 On the extension info page that opens next, click on the 'Get' button once you've read and understood about the extension.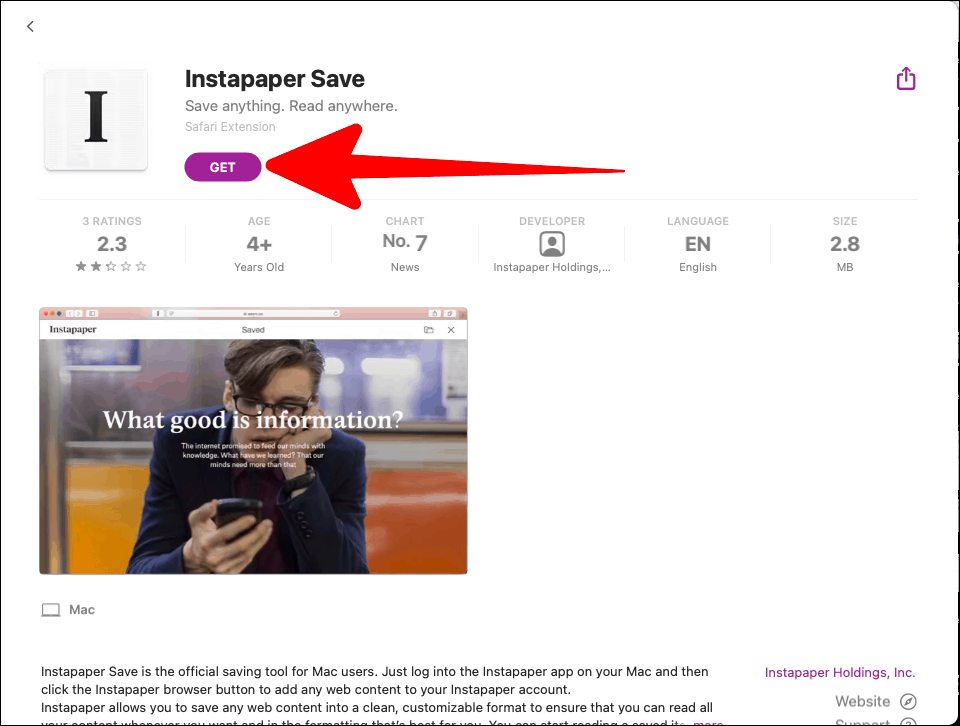 Click on the 'Install' button in green that appears in the place of the 'Get' button.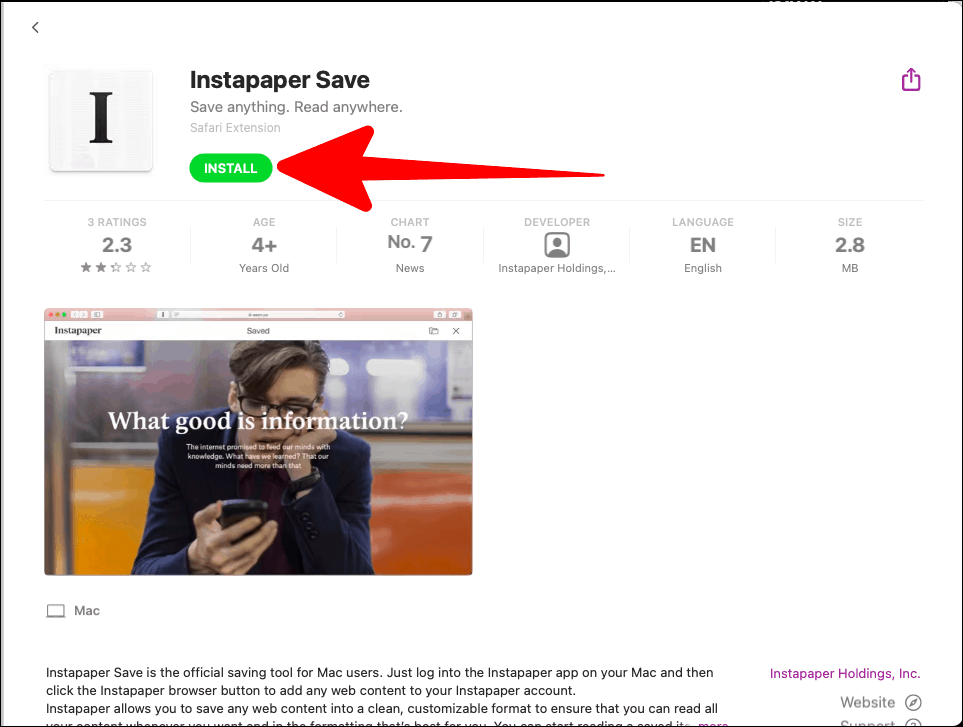 Enabling Safari Extensions
Once the extension has been installed, open 'Safari Preferences'. First, pull down the Safari menu on top and click on the 'Safari' button. Then select 'Preferences.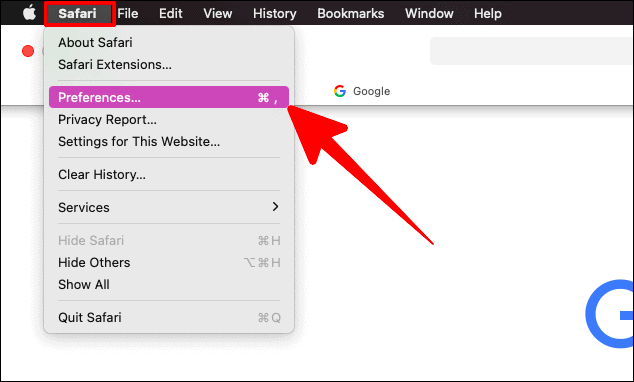 In the Safari preferences window, click on the 'Extensions' button. Then, tick the box next to any newly installed extension that you want to enable.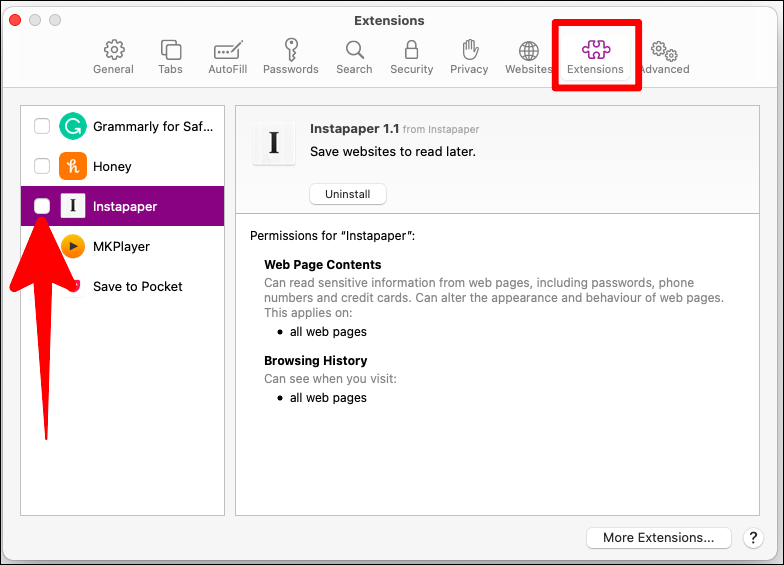 You'll now be able to see icons of all the installed and enabled Safari extensions next to the address bar in Safari.