When you own more than one Apple device, there are times when you wish you could easily switch calls between your devices. Suppose you were outside and started a FaceTime call on your iPhone, but wish to switch to the bigger screen on your Mac now that you're home.
Or, you may be in the opposite situation. You started a FaceTime call on your Mac but now you have to go out and you hate cutting the call short. It would be so much easier if you could take the call with you on your iPhone or iPad. iOS 16, iPadOS 16, and macOS Ventura make these wishes true. Handoff between FaceTime calls on the latest set of OS for Apple devices is the easiest thing ever.
You can easily move ongoing FaceTime calls from one device to another with a couple of clicks without any hassle. And to top that, if you have a BlueTooth handset connected, it'll also transition seamlessly between devices so your call isn't affected in any way.
Pre-Requisites
Using Handoff to transfer calls between devices may be a simple enough task, but it would only work when certain conditions are met. The first and most important is that Handoff for FaceTime will only work if you're running the latest software on your devices. That translates to iOS 16 for your iPhone, iPadOS 16 for your iPad, and macOS Ventura 13 for your Mac. So, if your iPhone is running iOS 16 but your iPad is still on iPadOS 15, you cannot transfer an ongoing FaceTime call between these devices as explained below.
Another requirement handoff requires is that it only works between devices that are signed in to the same Apple ID. Although your devices need not be on the same Wi-Fi network for the transfer of the call to be seamless. So, even if you haven't yet connected your iPhone to your Wi-Fi network after returning home and are still using the Cellular network while your Mac or iPad is on the Wi-Fi network, moving the FaceTime call won't be a problem.
One last requirement for the entire setup to work is that Handoff should not be disabled on your devices. By default, Handoff is enabled so it shouldn't be a bother. But if you previously turned it off, you need to enable it.
On your iPhone and iPad, go to the Settings app and tap on the 'General' option.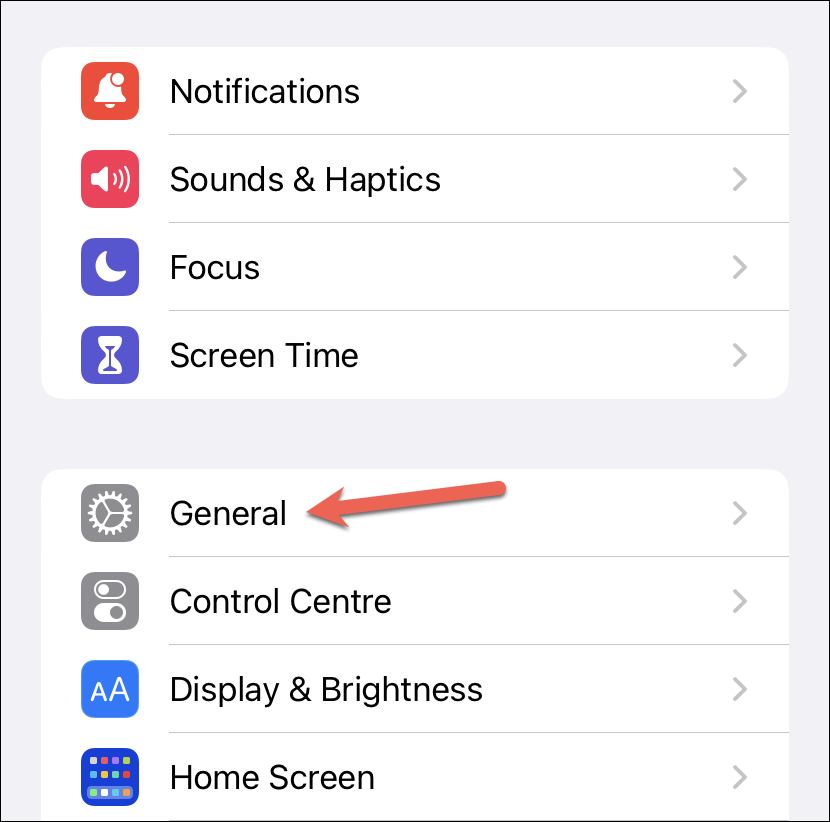 From the General settings, tap 'AirPlay & Handoff'.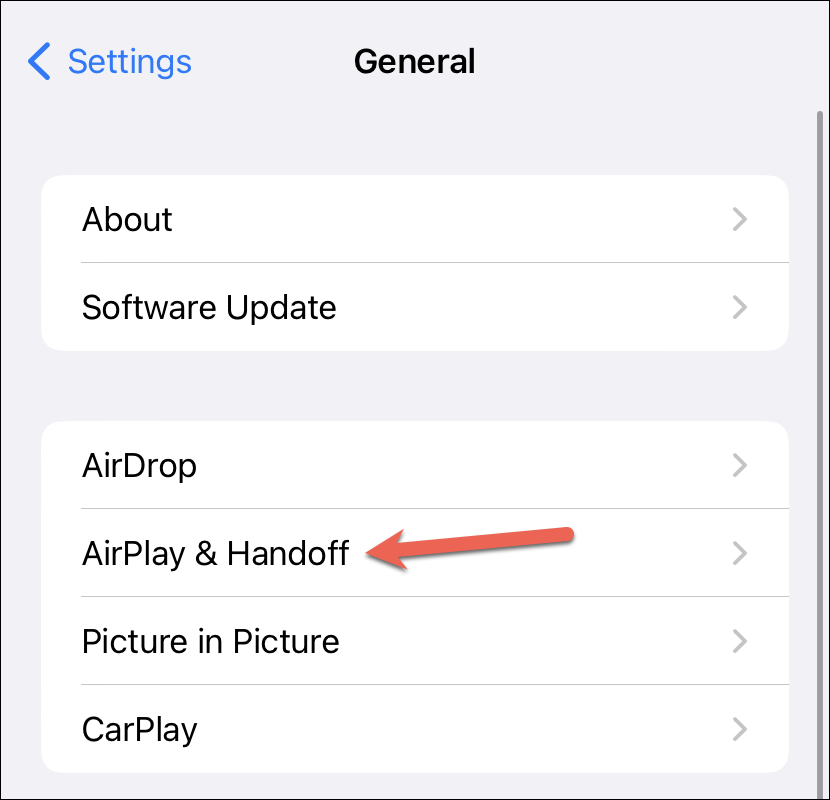 Then, enable the toggle for 'Handoff'.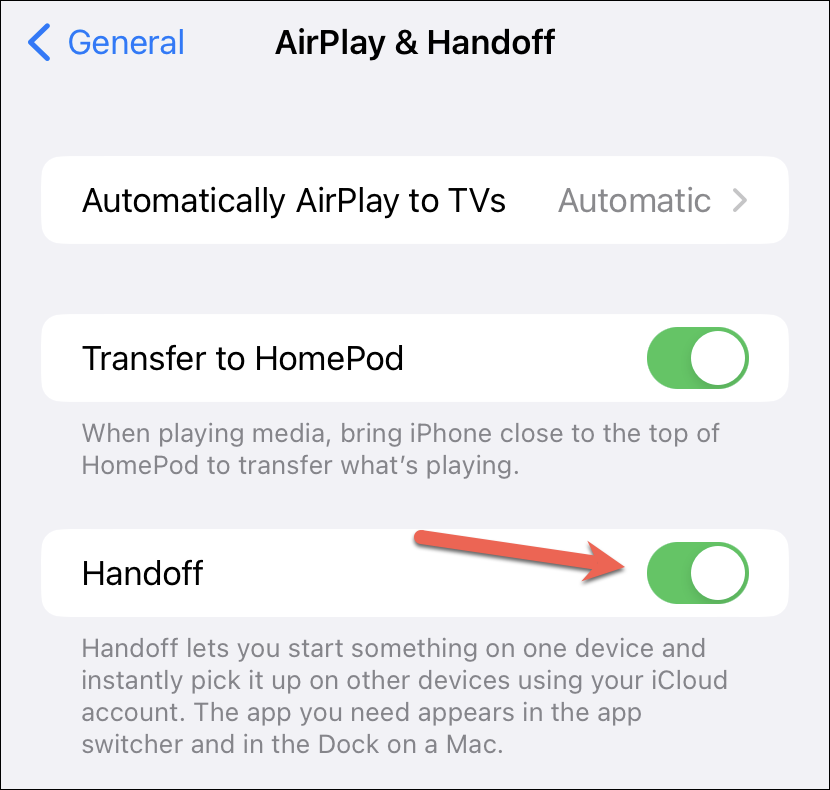 On your Mac, open the Settings app and go to 'General' from the menu on the left. Then, click the option for 'AirDrop & Handoff'.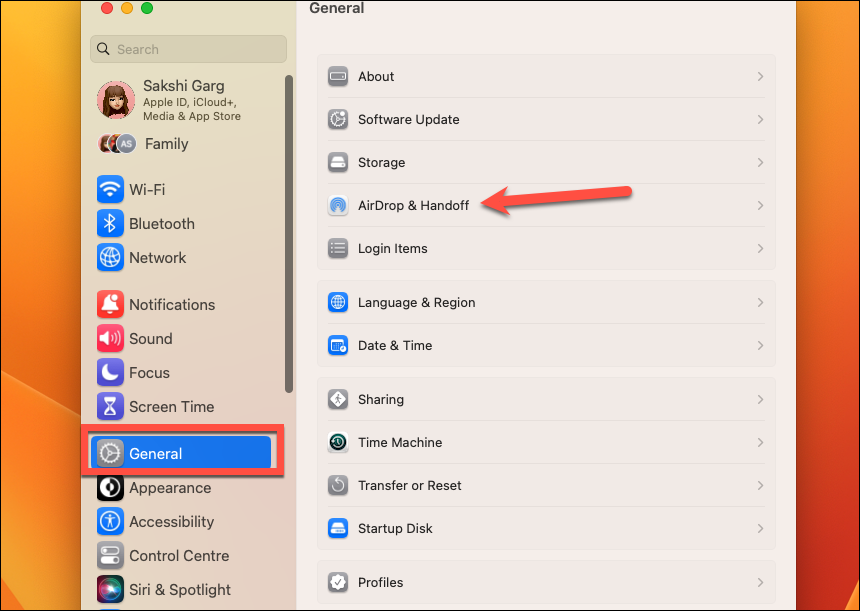 Now, enable the toggle for 'Allow Handoff between this Mac and your iCloud devices'.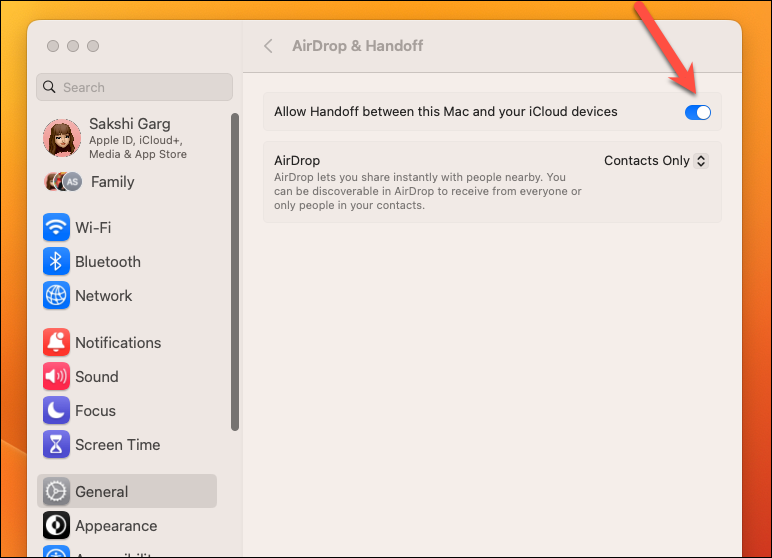 Using Handoff to Transfer Calls
Once the above pre-requisites are met, transferring calls between your devices is extremely easy.
Let's say you received or started the FaceTime call on your iPhone. To transfer it to your Mac, click the banner in the notification center that says 'Move Call to This Mac'.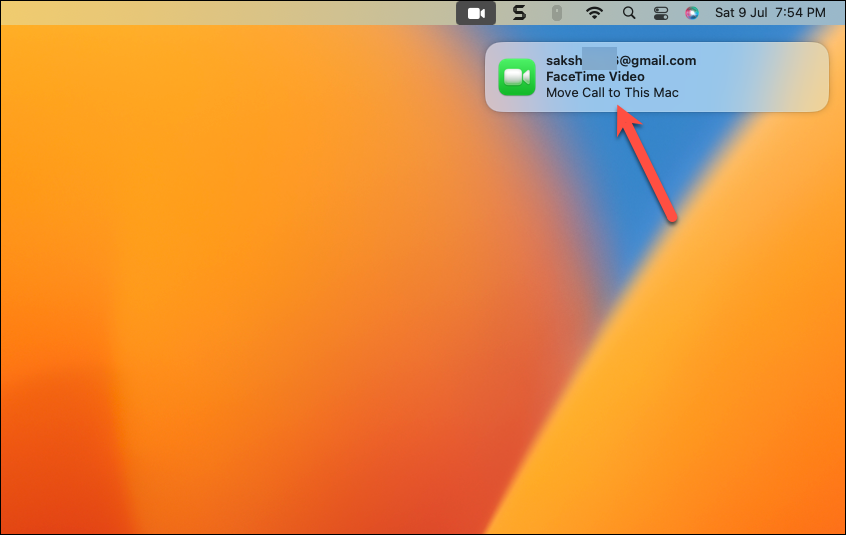 But the banner only appears briefly. So if you don't see the banner, you'll instead see the FaceTime icon (a video camera) in the menu bar next to your other icons like Wi-Fi and Control Center; click it.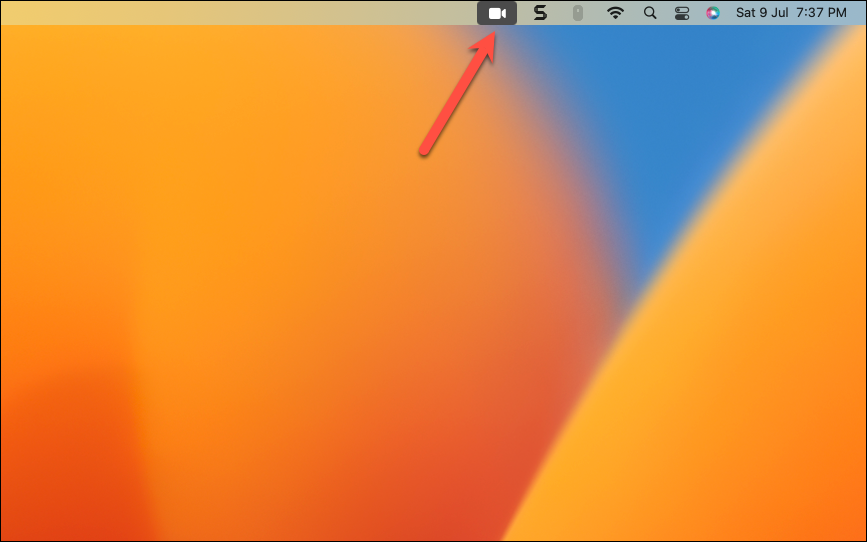 A banner would then appear underneath it showing the active FaceTime call. Click the option for 'Switch' from the banner.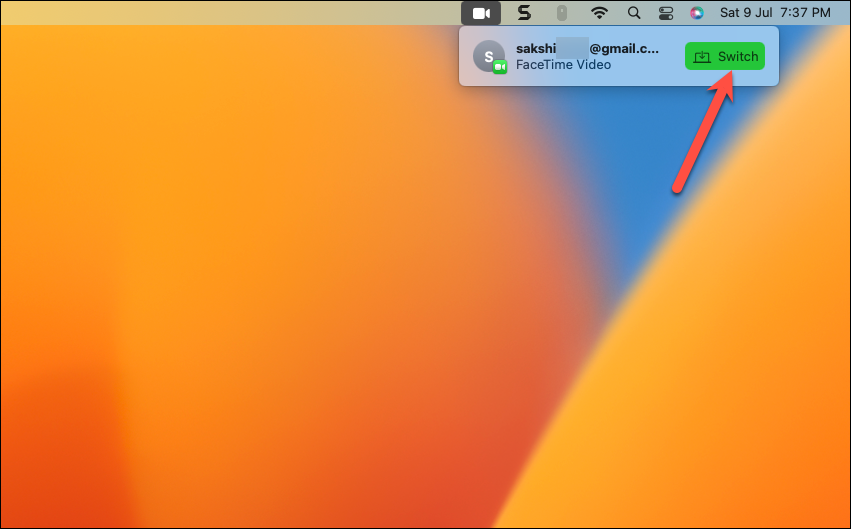 FaceTime will open on your Mac. Click 'Join' to switch the FaceTime call from your iPhone or iPad to your Mac.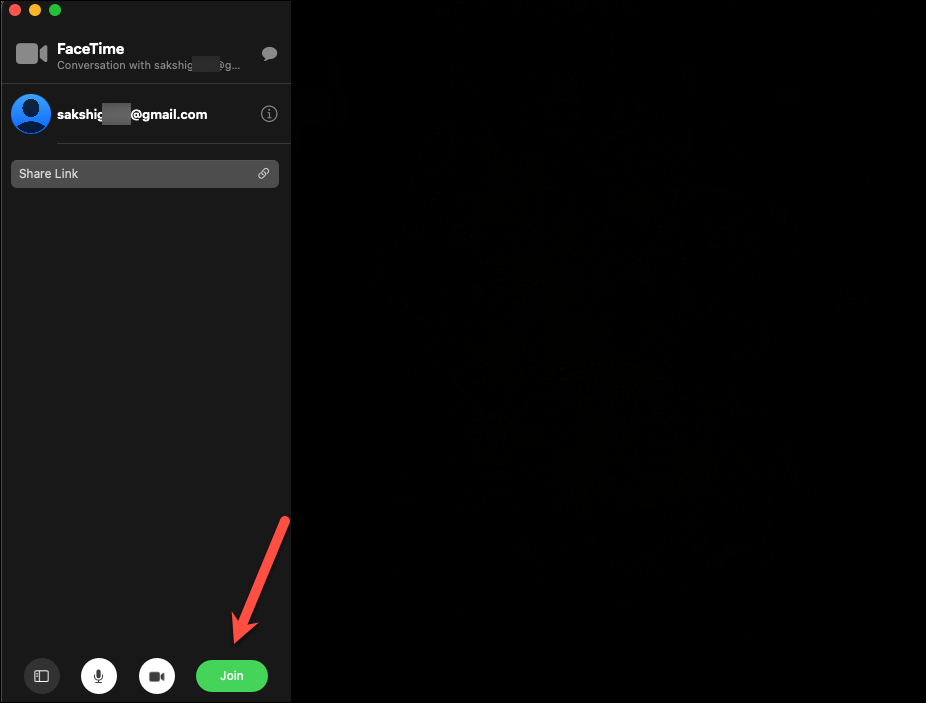 To move the FaceTime call to your iPhone or iPad, tap the handoff notification that says 'Move Call to This iPhone/ iPad'.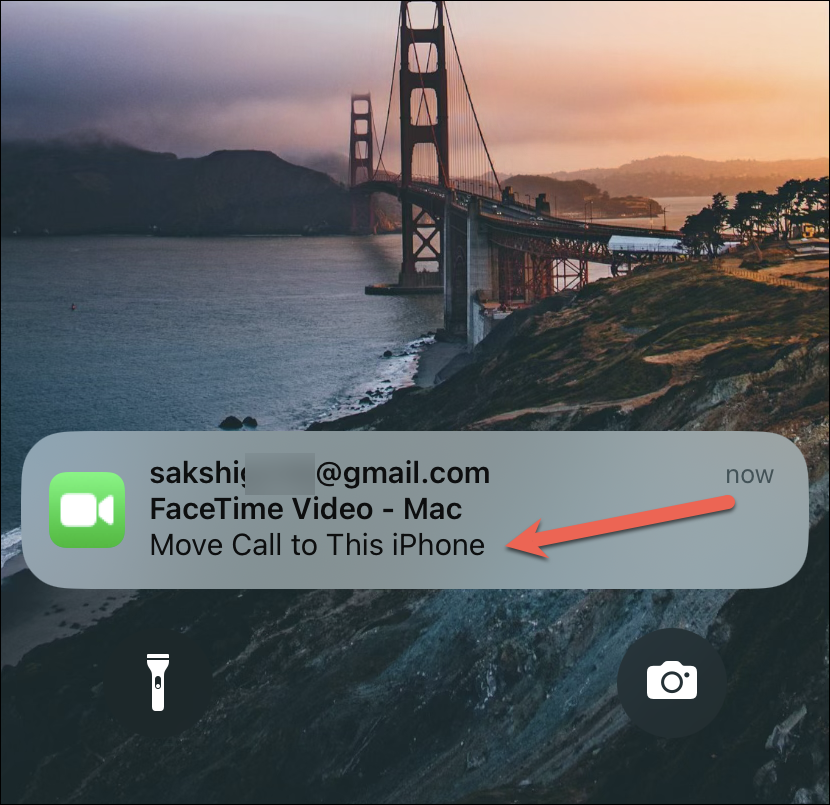 You can also tap the FaceTime icon on the left side of the Status Bar if you don't see the notification.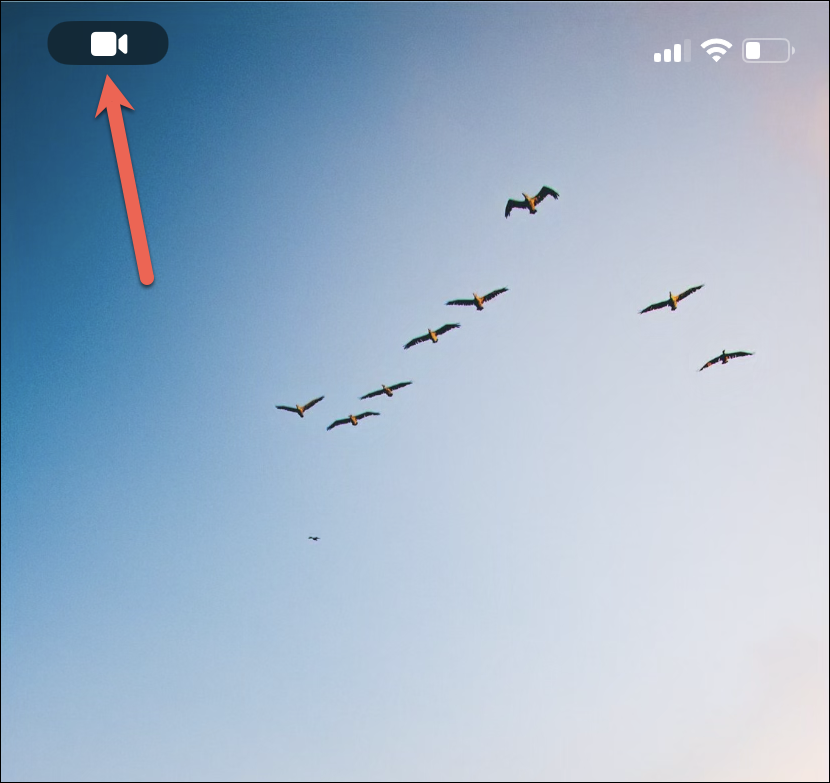 A banner for switching the FaceTime call to the iPhone/ iPad would appear; tap the option for 'Switch'.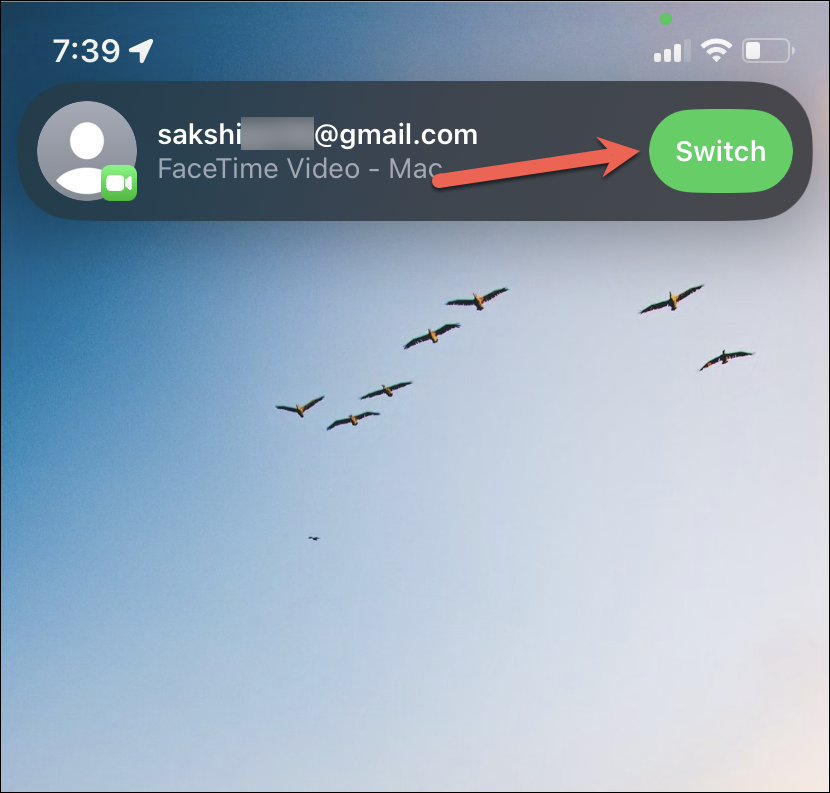 The FaceTime app would open on your device. Tap 'Switch' to move the call from your Mac to your iPhone or iPad or your iPad to iPhone and vice versa.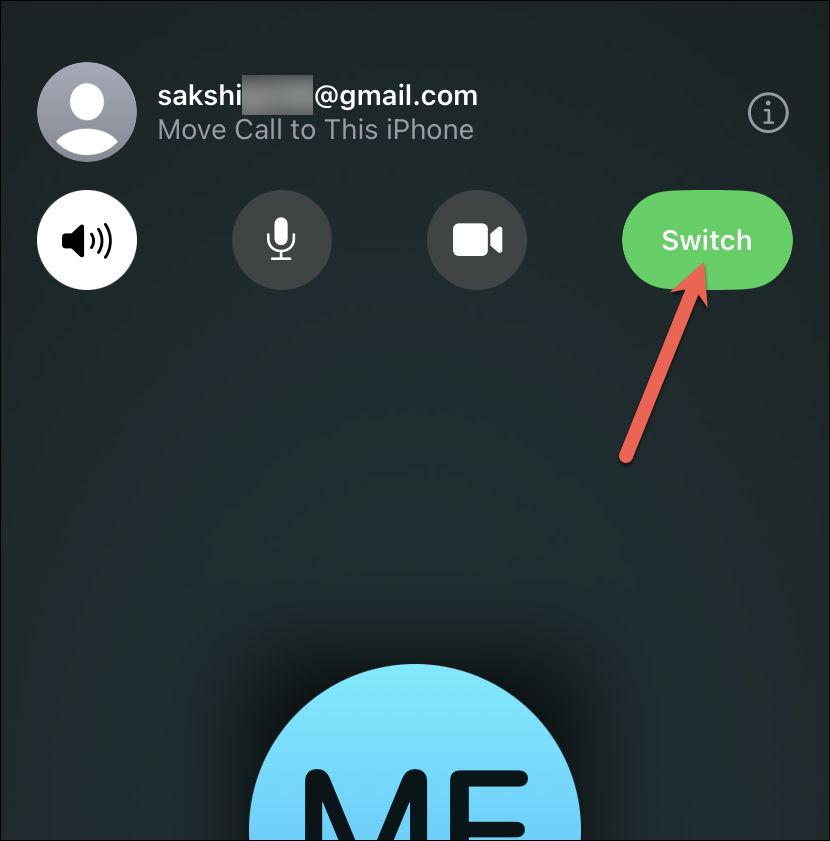 ---
And that's about it. Moving FaceTime calls between your devices using Handoff is easy, as it should be. If it were complicated, not many people would bother with it. Handoff for FaceTime is just one of the features that the new lineup of operating systems is bringing to the table. FaceTime is also getting Live Captions and Collaboration in the newer versions.