Apps like Google Meet have made holding large video meetings incredibly easy. Even with a free, personal account, you can meet with up to 100 participants. And for people with G Suite accounts, the number is even higher: you can have 250 participants in a single meeting.
It is, of course, a blessing to be able to have large meetings from the safety of our homes. But it's also true that handling large virtual meetings can quickly become a headache. Either people end up interrupting each other to get their point across or ask questions. Or they end up never clarifying their doubts, for they don't want to interrupt others. The situation is a complete nuisance.
But a simple new tool in Google Meet will make navigating this situation infinitely easier. Google just introduced the 'Raise Hand' feature in Meet.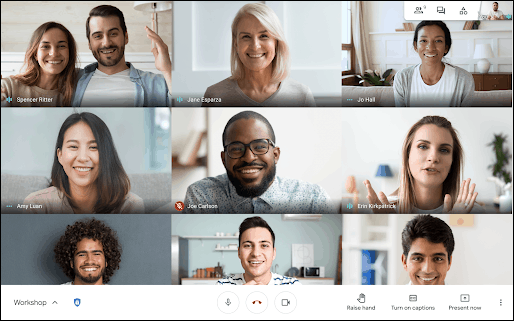 To raise hand in a Google Meet meeting, just go to the meeting toolbar and click the 'Raise Hand' button.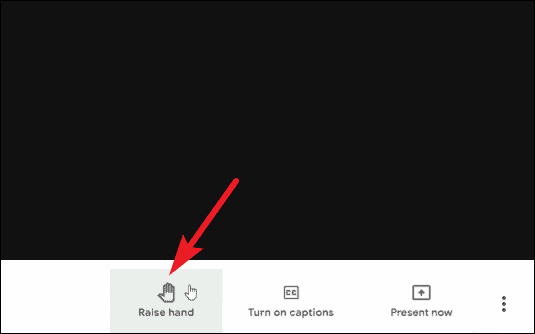 The Raise Hand button will be replaced by a Lower Hand button as soon as you click it. Click it to lower your hand once you've said your piece.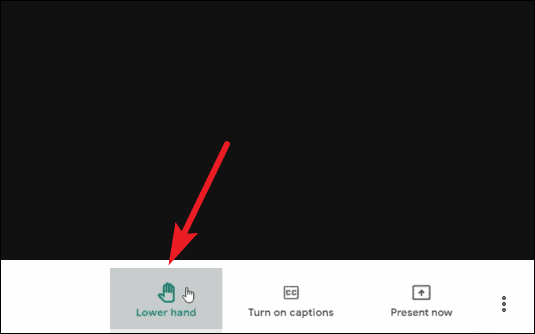 The meeting moderator will be able to see that you have raised your hand. A raised hand will appear on your video preview. They'll also get a notification on their screen when someone raises their hand.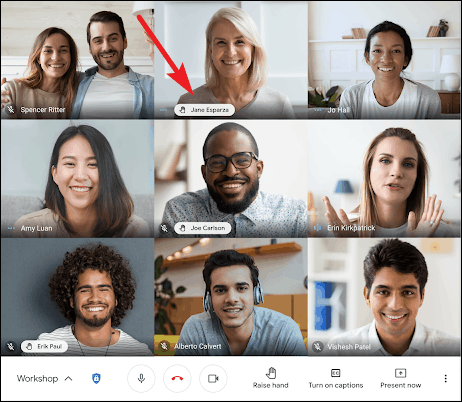 If the host is presenting their screen and have another tab open, they'll know that someone has raised their hand from the notification sound. The meeting host will also have the option to lower your hand at any time from the participant panel.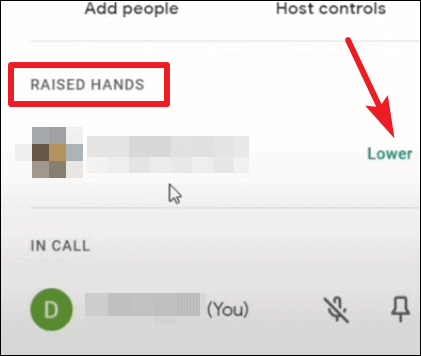 The meeting host will also see all raised hands in the order they were raised in the participants' panel so they can address the questions justly.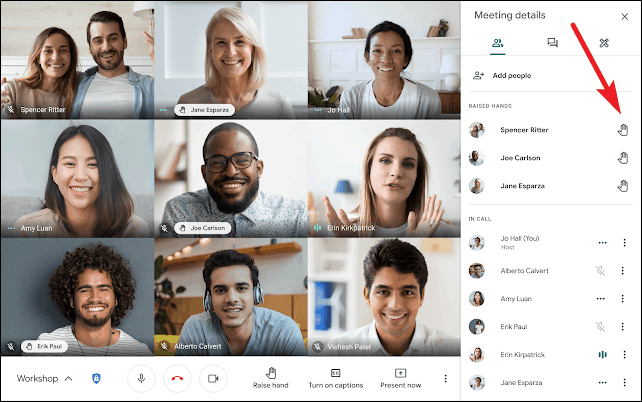 The host will also have a 'Lower All Hands' option in their participant panel that'll allow them to deal with all raised hands in one swift motion.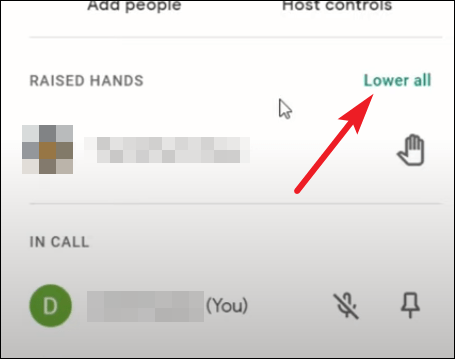 ---
The Raise Hand feature has just started rolling and will take a few days (up to 15) to reach everyone's account. So if you can't see it yet, wait for a few days for the feature to be generally available. The feature will be on by default, and admins will have no control over it.
It will only be available to Workspace Essentials, Business Standard, Business Plus, Enterprise Essentials, Enterprise Standard, Enterprise Plus well as G Suite Business, Education, Enterprise for Education, and Nonprofits customers. It won't be available to Workspace Business Starter, G Suite Basic customers, as well as users with personal Google Accounts. And there's no word yet whether it'll be available for these users in the future.