How to Send Confetti in iMessage
Show your love with showers of confetti and never send boring wishes in iMessage ever again!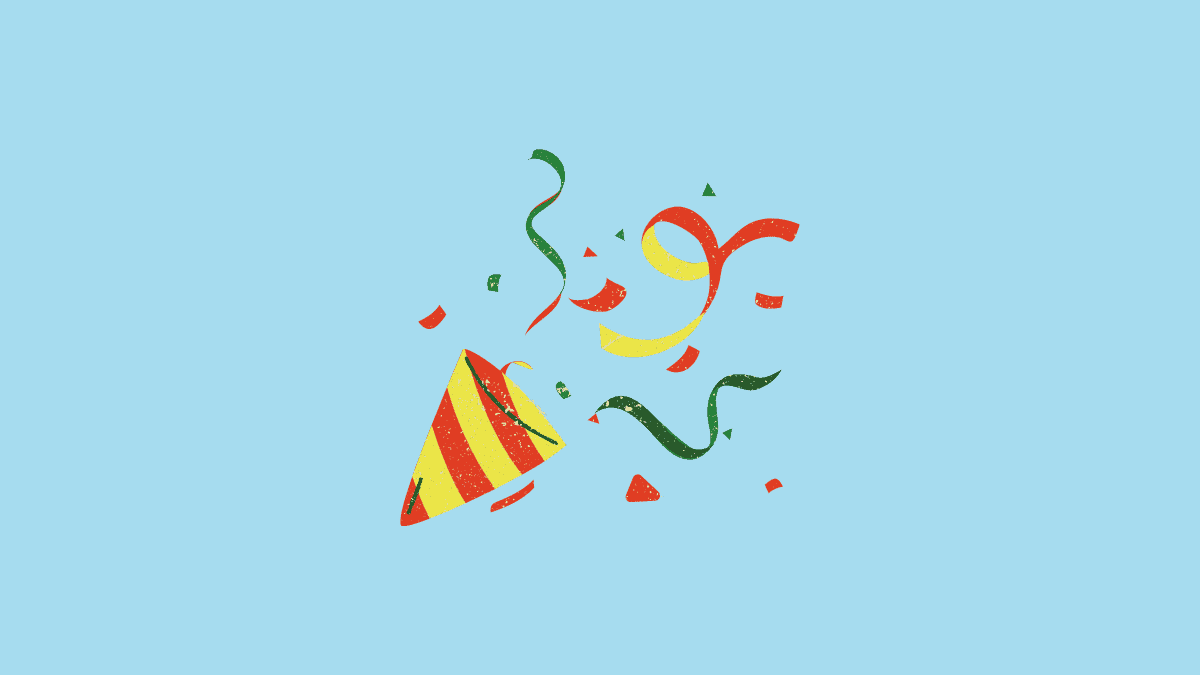 Messaging can get boring sometimes. And sending important wishes over a message can even feel impersonal. But not for iMessage users. iMessage has special effects for messages that completely take out the boring factor from your messages.
When you're really happy for someone's success, you can show it with blasts of confetti, which is practically the next best thing to actually showing up with confetti at their place. Here's how to do it.
Sending Confetti Automatically in iMessage
iMessage has a closely guarded secret that not everyone knows, even when it has been years since the introduction of iMessage effects. Each effect has certain trigger words. When you send these words in a message, the associated effect is automatically sent without any effort on your part.
To automatically send confetti, type "Congratulations," "Congrats," or "Felicitations". You can include punctuation marks or an emoji, but the message should not contain any other word. Then, send it over like a normal message, and it'll take pops of confetti in tow automatically.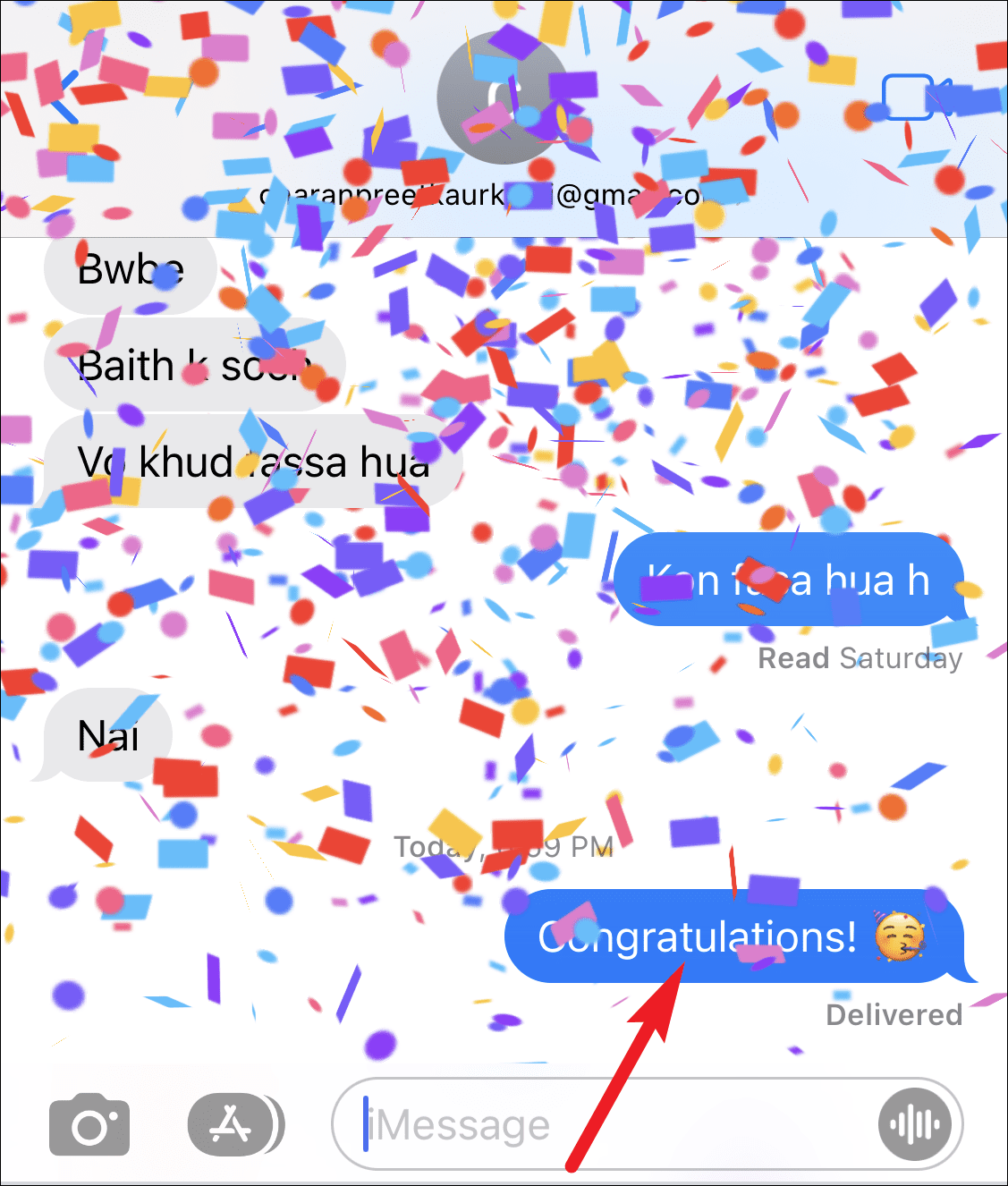 It also works in other languages besides English, like typing "Selamat" in Indonesian or "Felicidades" in Spanish will automatically send showers of confetti too.
You can try translations of Congratulations in more languages to see if it'll work with them.
How to Manually Add Confetti to any Message
Although the automatic trigger system is pretty cool, it is also very limiting. When you need to send confetti with other messages, it's time to take matters into your hand. You can manually add confetti to any message you want, no matter its content.
After typing the message, tap and hold the Send button (the blue arrow) until a Send with Effects screen appears.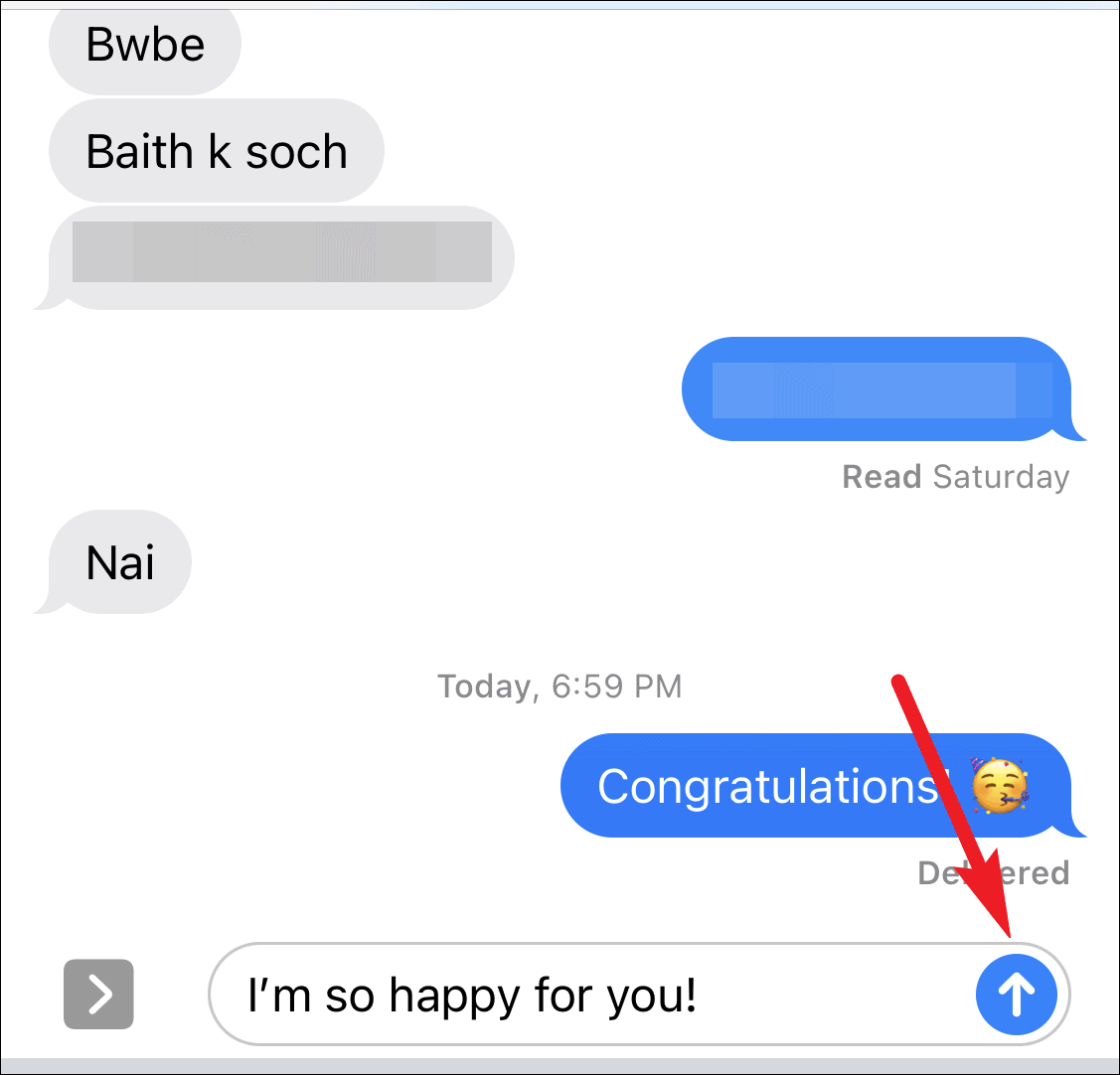 Then, tap the 'Screen' tab to switch to screen effects instead of bubble effects.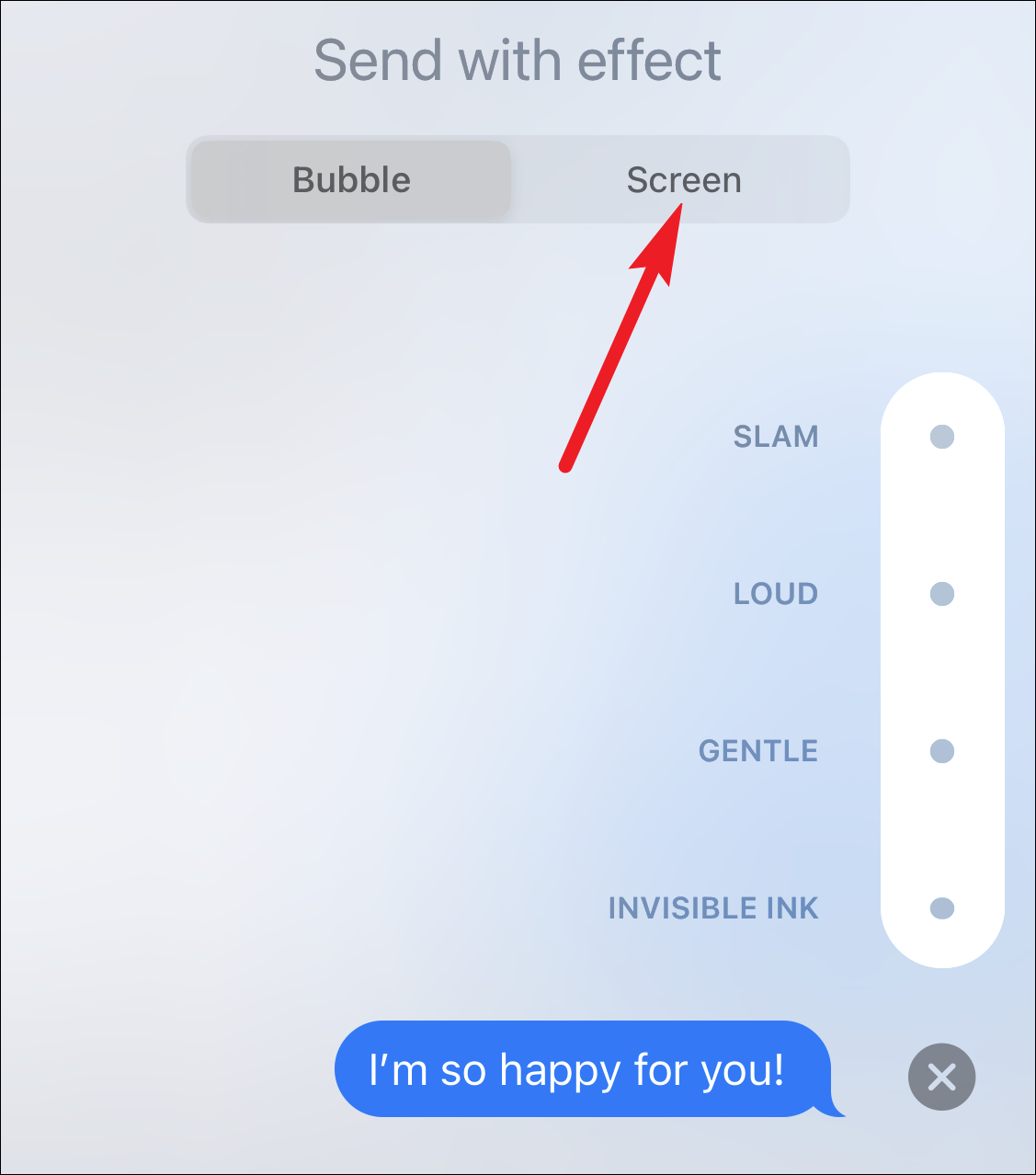 Swipe left until you reach the Confetti effect, which is 4th in number. So you'll be swiping three times. Then, tap the 'Send' button to send the message with a downpour of confetti.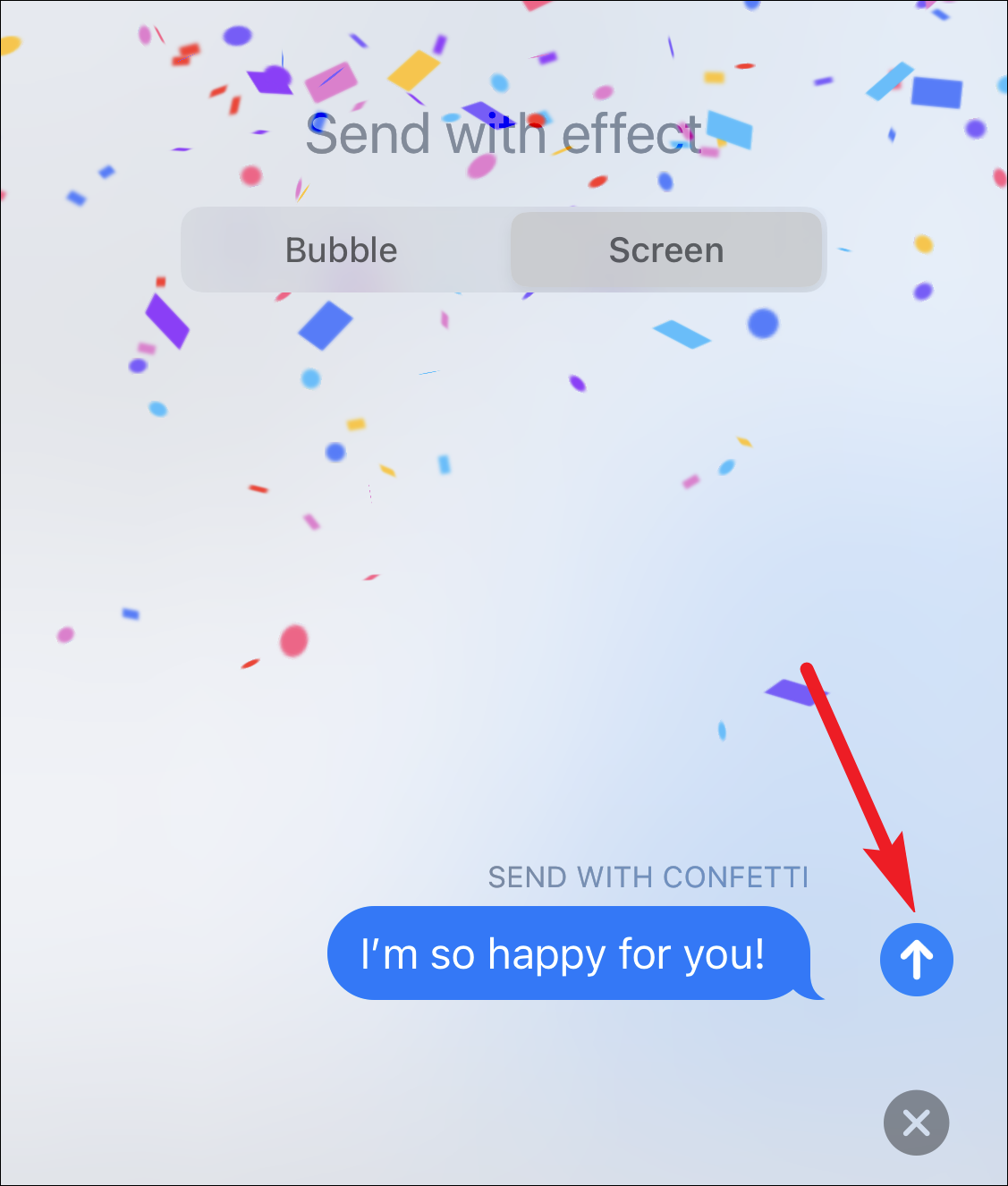 As soon as the person opens your iMessage in the Messages app, their screen will be full of confetti, and their heart will be full of love.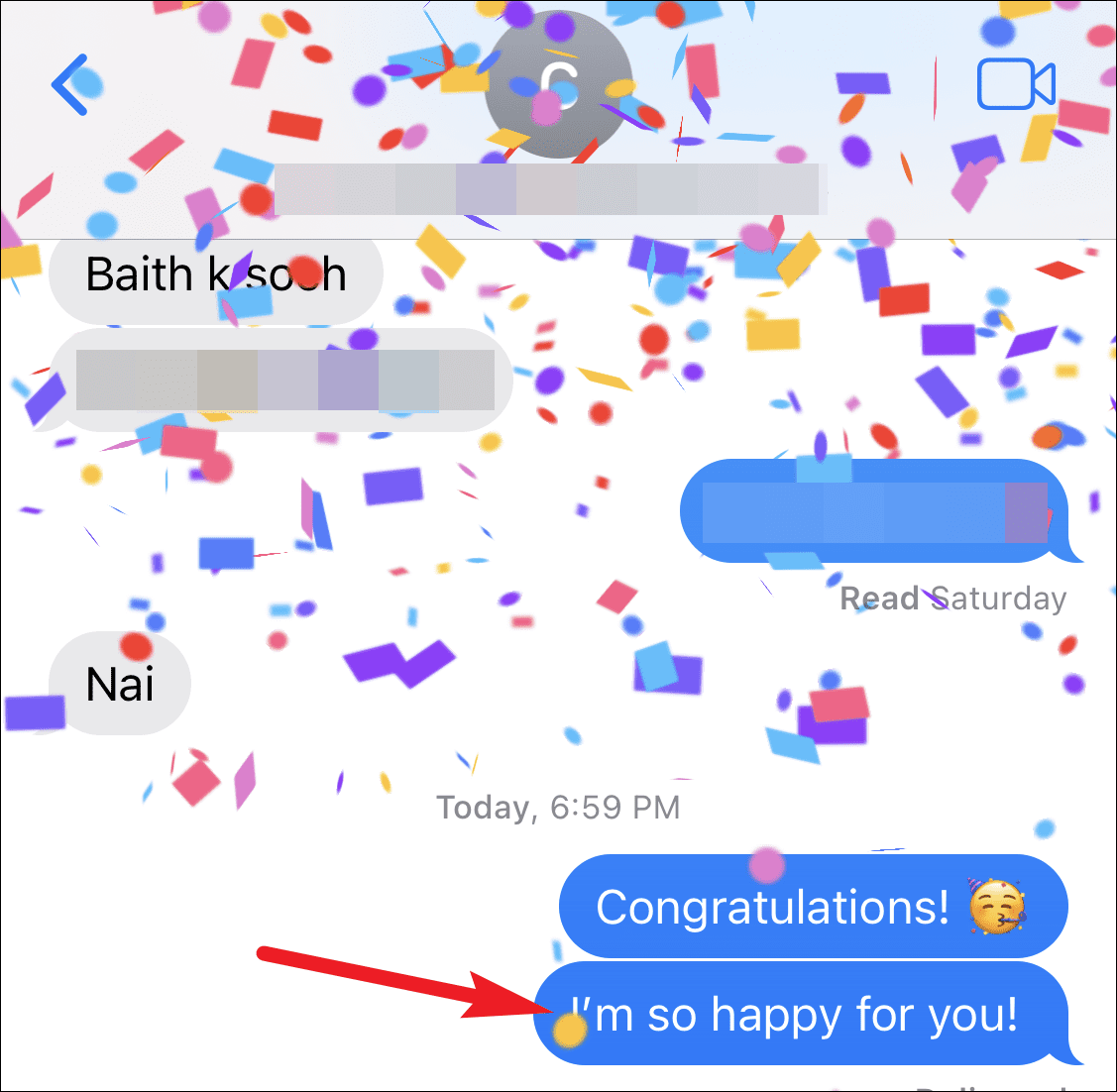 ---
In addition to confetti, you can also send messages with other screen effects like echo, balloons, fireworks, lasers, spotlight, heart, shooting stars, and celebration effects. And each effect has its own trigger words. So you can keep shaking things up in iMessage; using the same effect every time can get boring too, after all!