🔊
In Short.
To update your signature in the new Outlook app on Windows 11, first open Outlook from the Start Menu. Click on the 'gear' icon at the top right to access settings. Select the 'Accounts' tab and then 'Signatures' under the Email Accounts section. Choose the signature you want to update from the dropdown, make your changes, and hit 'Save.' Ensure the correct signature is selected in the 'For new messages' dropdown.
Email signatures are an important part of a professional email. However, having updated email signatures is really crucial as having a piece of outdated information like a contact number, job title, or information regarding your organization can be catastrophic.
Though updating your signature on Outlook is no biggie, with the recent changes to its interface, it can get confusing to find the setting for it. But with this guide by your side, you will be able to do it in a jiffy. So, let's get to it.
Update Email Signature from the General Settings
Updating your email signature from the new Outlook app in Windows 11 is a quick task. First, head to the Start Menu and type 'Outlook.' Then, from the search results, click on the 'Outlook' tile.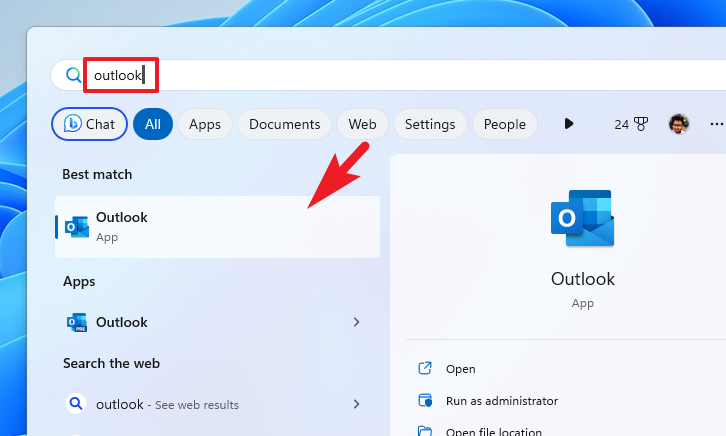 After that, click on the 'gear' icon in the top right corner to proceed. This will open a new window on your screen.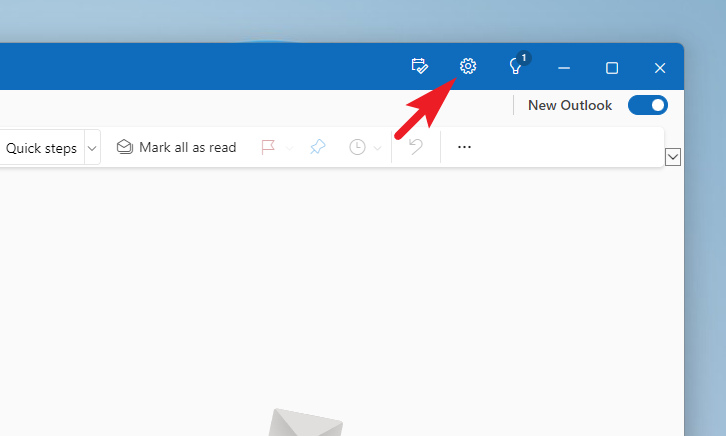 On the settings window, ensure that you have selected the 'Accounts' tab from the menu on the left. Next, click on the 'Signatures' option under the Email accounts section.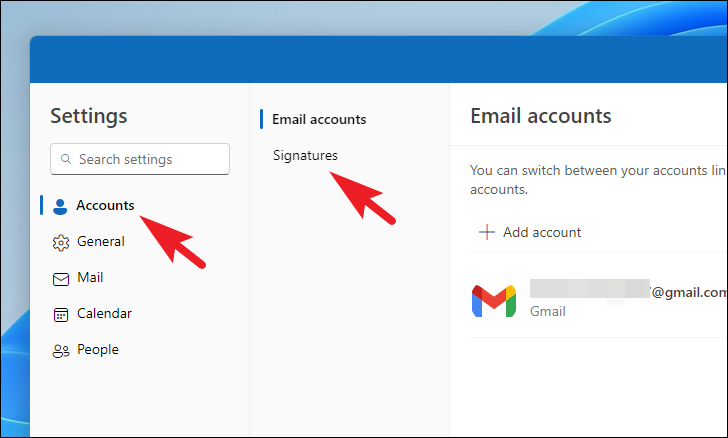 On the next screen, click the dropdown and select the signature you wish to update.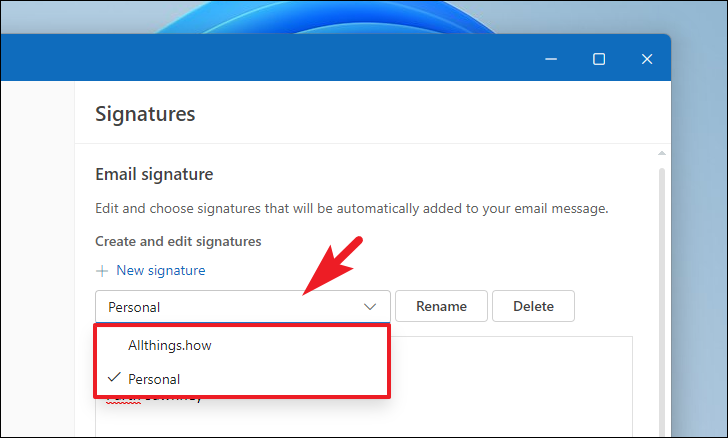 Next, make the changes to the signature using the text area provided. In case you wish to change the signature name as well, click the 'Rename' button adjacent to the dropdown. Once done, hit the 'Save' button.
Note: Ensure you have selected the correct signature in the 'For new messages' dropdown.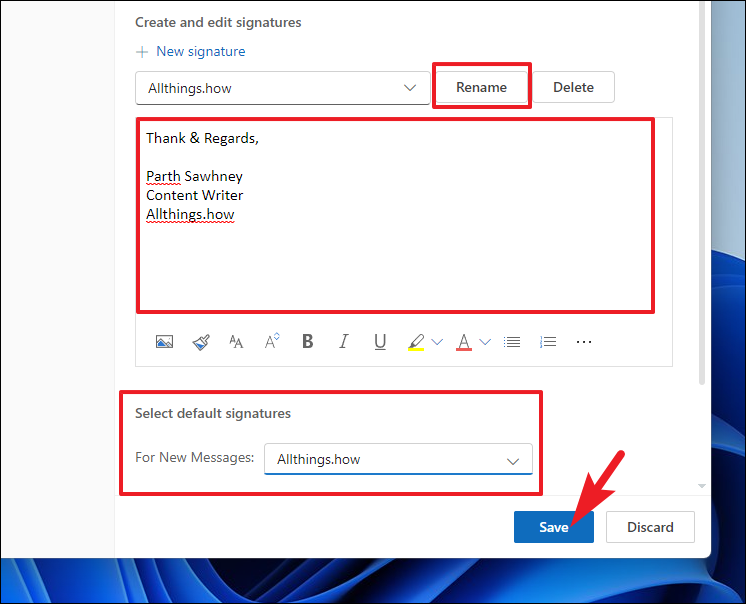 That's it. Every message you send henceforth will have the updated signature.
---
Email signatures are a small but very useful piece of information in a professional email. It might not make or break your deal, but having outdated information on it will definitely leave a bad taste in the receiver's mouth.