It won't be unfair to say that iOS 14 is one of the biggest iOS updates from Apple in a while and its public release is now available for download on all compatible iPhones everywhere.
iOS 14 is bringing a lot of changes to our iPhones. From Home screen organization with App Library, Widgets, and App Clips, users are in for a treat with iOS 14. App Clips are one of the groundbreaking addition to iOS 14 that are going to have a long-lasting impact, especially in the real-world. App Clips will completely change the way we use apps. And NFC tags are a huge part of discovering App Clips.
What Does NFC Tag Reader Do in iOS 14
"There's an app for that" will soon become "Ah, there's an app clip for this!" If you don't know what App Clips are, let me bring you up to speed. App Clips are basically a lighter version of an app dedicated to just a single task, and they can be discovered at just the right moment.
Discovering app clips in the real-world includes reaching them through Bar codes, NFC codes, or the specially minted App Clip code which will be an amalgam of both, i.e., it can be scanned as a QR code with your iPhone camera, or discovered with a tap like the NFC tags.
An NFC tag reader in iOS 14 does just that. It lets you read the NFC tag or the App clip code and discover the App Clip. With the combined power of NFC, App Clips, and Apple Pay, a lot of things meant to be done on-the-go will now truly become on-the-go as the process will be that quick. As NFC codes don't require you to scan the code, they are quicker than barcodes.
---
Which iPhones have the NFC Tag Reader
Now, there's some confusion surrounding the NFC tag reader in the community. Some users noticed that they have it in their Control Center, and others realized they don't. What's all that about?
The difference is in the iPhone models. The newer models of iPhone that have a passive NFC reader do not have the NFC tag reader in their Control Center as they don't need it. A passive NFC reader means that your phone can read the NFC tag in the background, and you don't need to do anything other than holding your phone near it. The iPhones with the passive NFC reader are:
iPhone XR
iPhone XS, XS Max
iPhone 11, 11 Pro, 11 Pro Max
iPhone SE (2020 generation)
iPhones X and older models that do not have a passive NFC reader but support NFC will have the NFC tag reader in the Control Center as soon as they update to iOS 14. These models include:
iPhone X
iPhone 8, 8 Plus
iPhone 7, 7 Plus
The iPhones 6 and 6s have an NFC chip, but they can only be used to make NFC payments and not read NFC tags. So, they fall with the category of all older iPhones, meaning they don't have an NFC tag reader and cannot use NFC to discover App Clips. The only option available to them is using the QR code.
---
How to Enable NFC Scan/ Reader on your iPhone
Reading an NFC tag on your iPhone is quite simple. On newer models that have a passive NFC reader, all you need to do is bring your iPhone near the tag with the screen on to read it. But your phone should be awake even with the passive NFC reader.
On iPhone X and older models, swipe down on the right side of the notch, or swipe up from the bottom of the screen (as per your model) to open the Control Center. Then, tap on the NFC tag reader and bring your iPhone near the tag.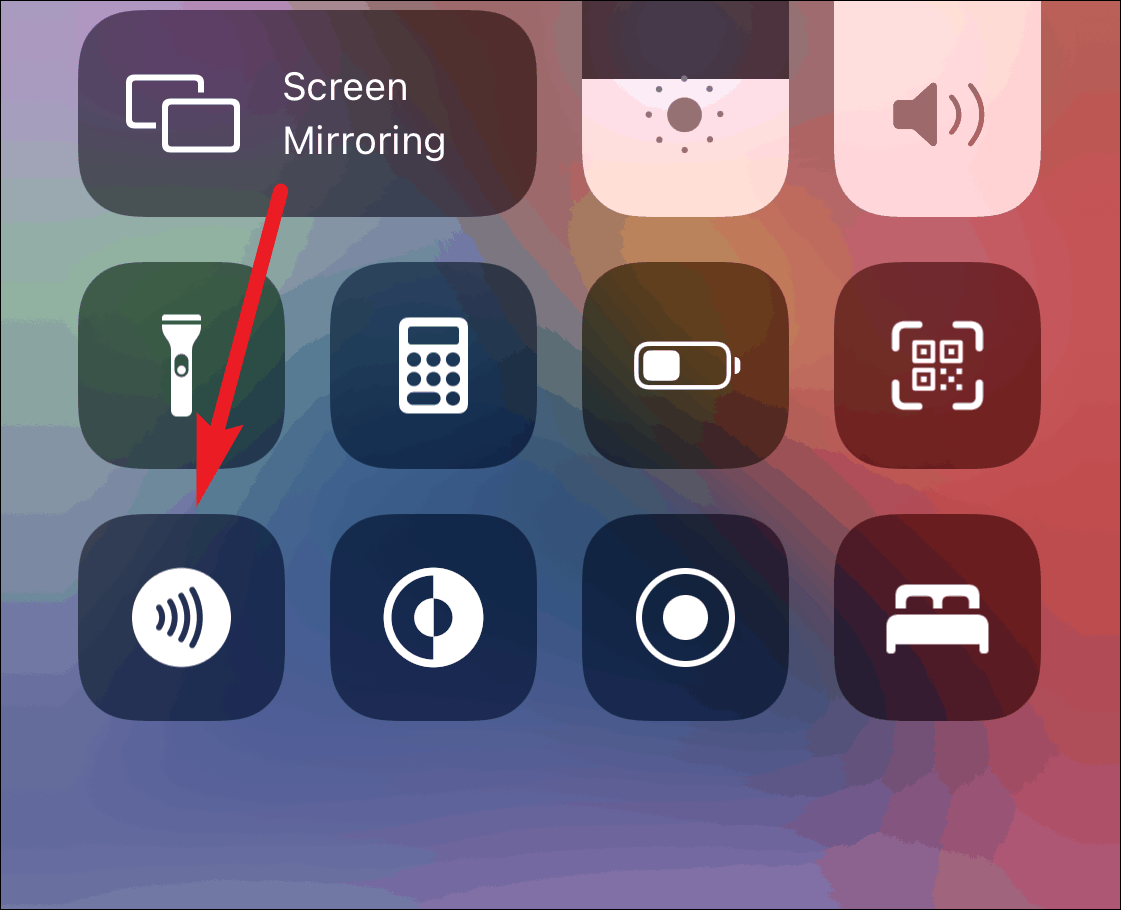 Opening the NFC tag reader tells your phone to actively search for the NFC tag as it cannot search for it in the background.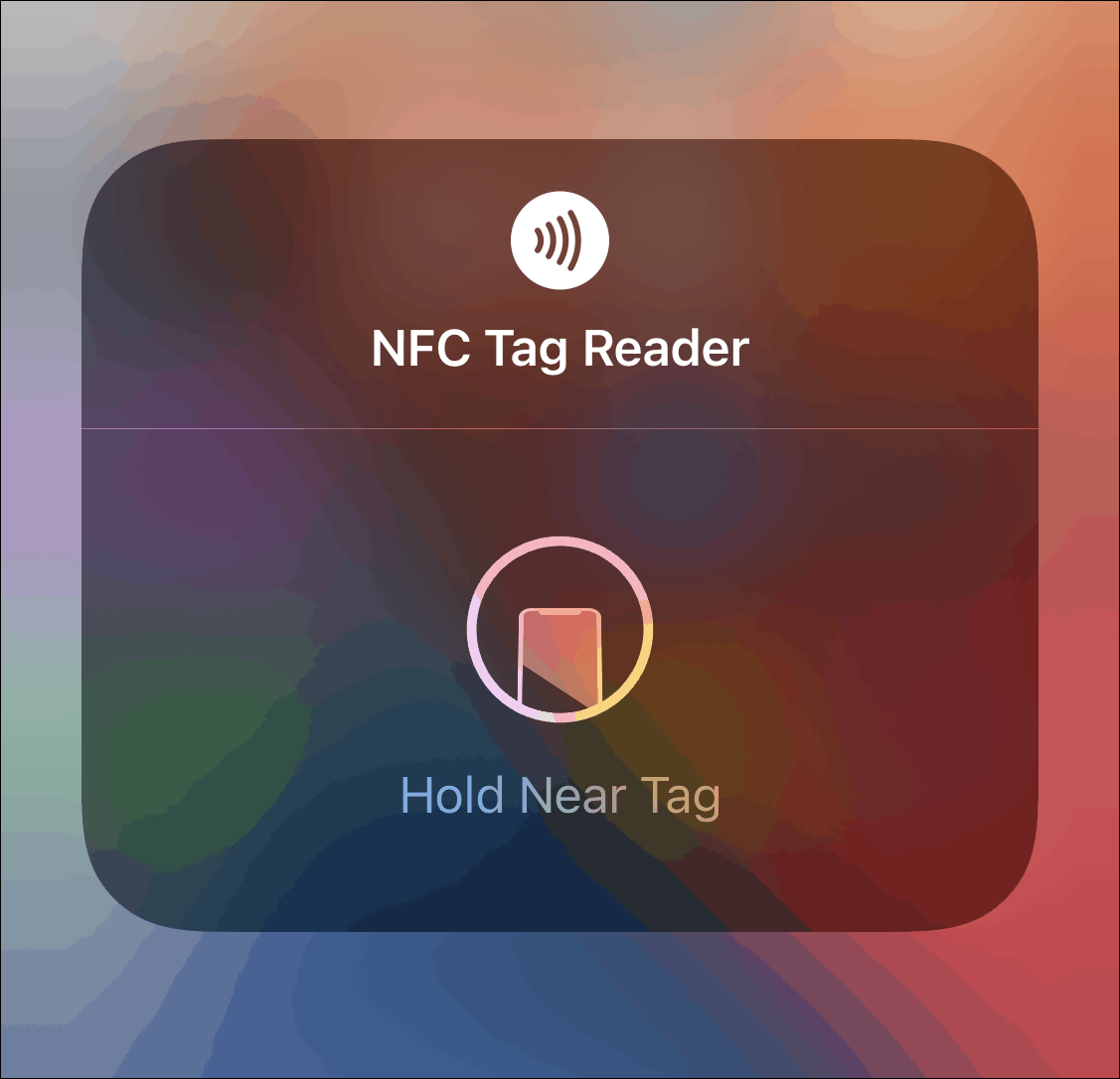 ---
NFC tag readers allow you to unlock the potential of App Clips on your iPhone. The phones that don't have the passive NFC reader will not be able to use the NFC tags to discover App Clips without the NFC tag reader in the Control Center. The use of the NFC tag reader is not limited to discovering only App Clips, but they can read any NFC tags. But Apple certainly had App Clips in mind when it decided to add it to the Control Center in iOS 14.