Apple has silently added support for "Messages in iCloud" feature on macOS devices running OS X Mavericks (10.9) and above versions. The feature was introduced with iOS 11.4 update and was only supported on macOS High Sierra 10.13.5 and above versions until 2019 began.
Earlier this month, Apple updated the system requirements support page for iCloud with support for macOS 10.9 for Messages in iCloud.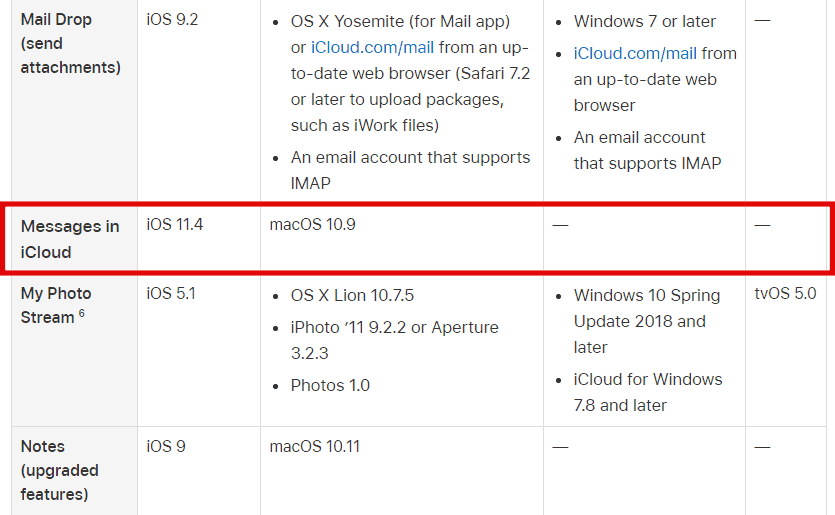 For the unaware, Messages in iCloud lets users sync Messages across all iOS and Mac devices they own. It enables you to have your Messages available on any of your supported devices as long as you're using the same Apple ID on all your devices.
You can enable Messages in iCloud by going to Settings » Apple ID » iCloud, and then enable the toggle switch for Messages.